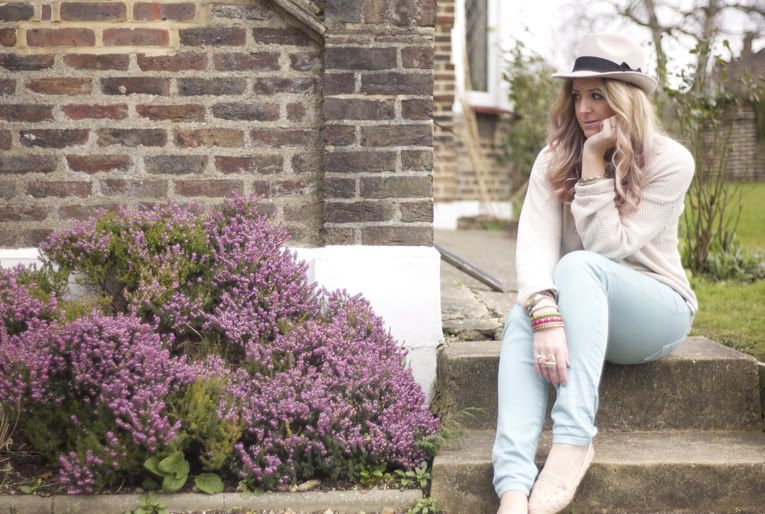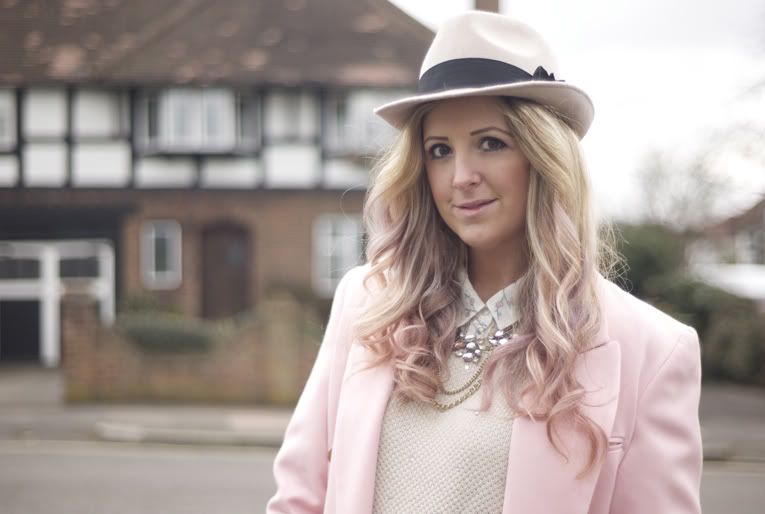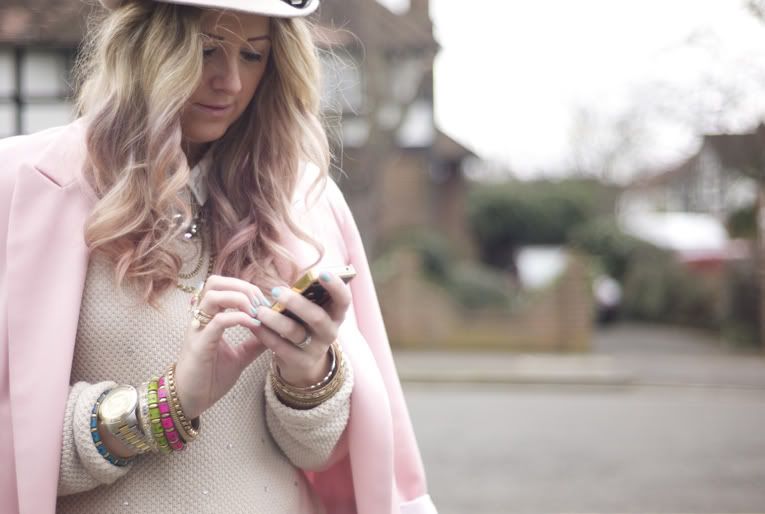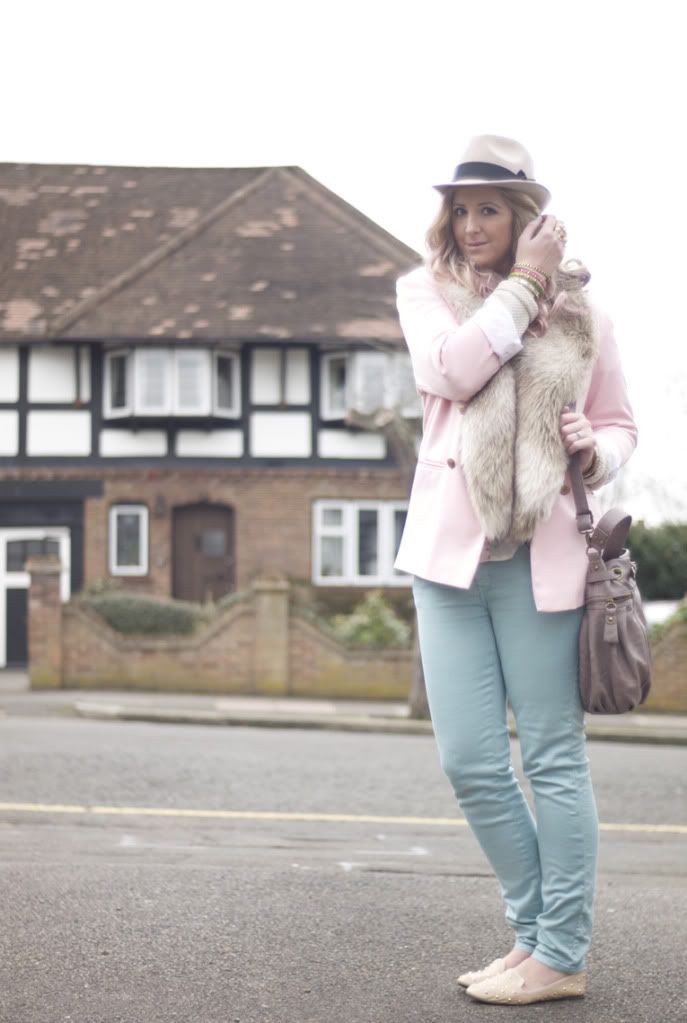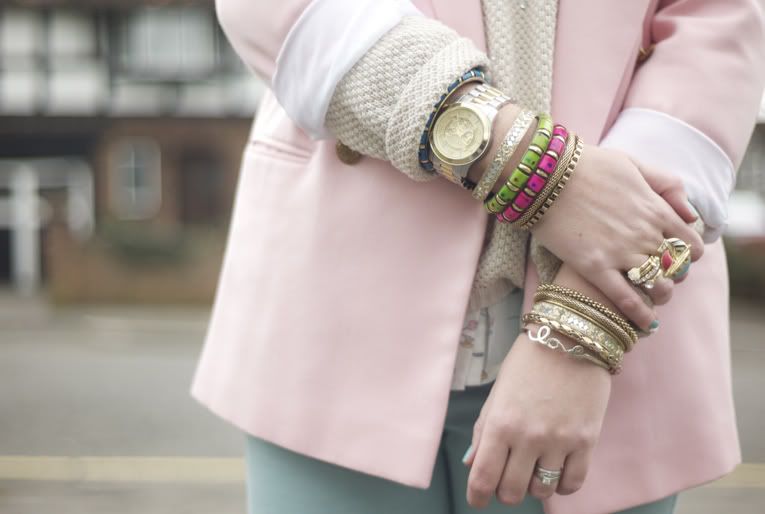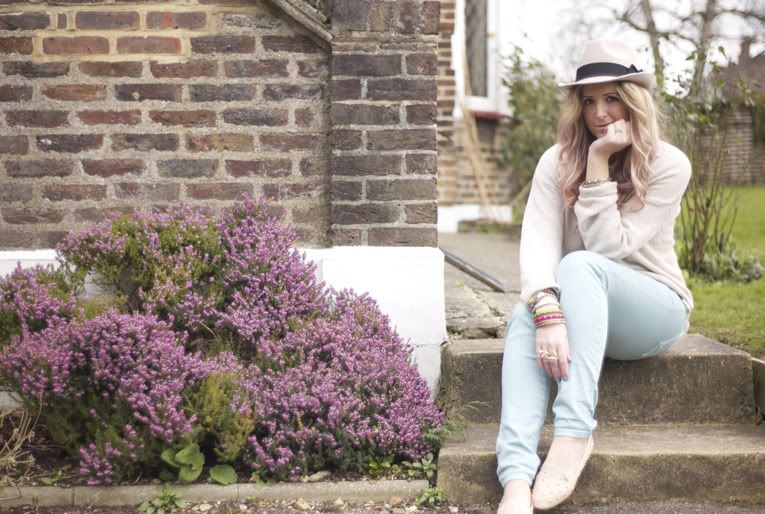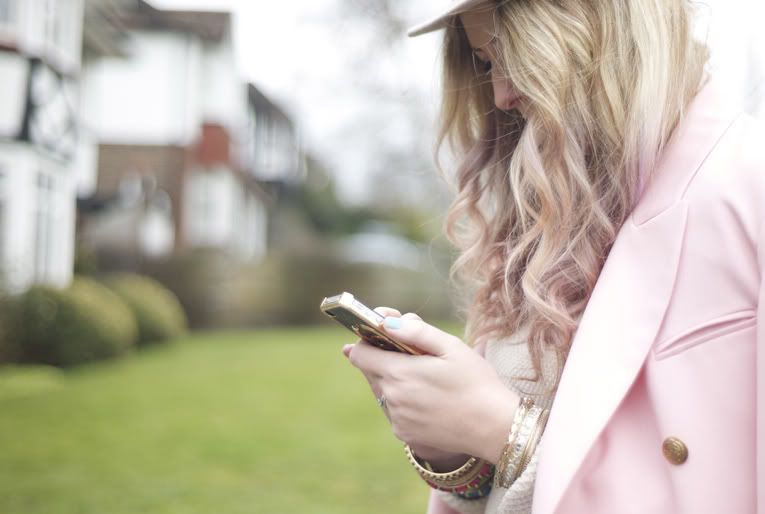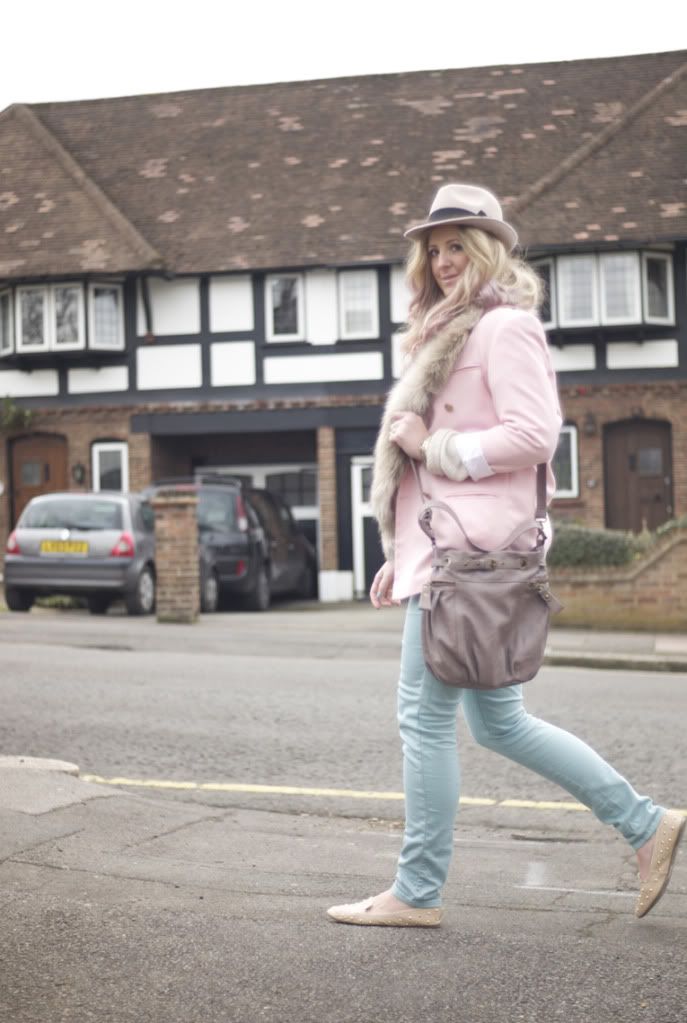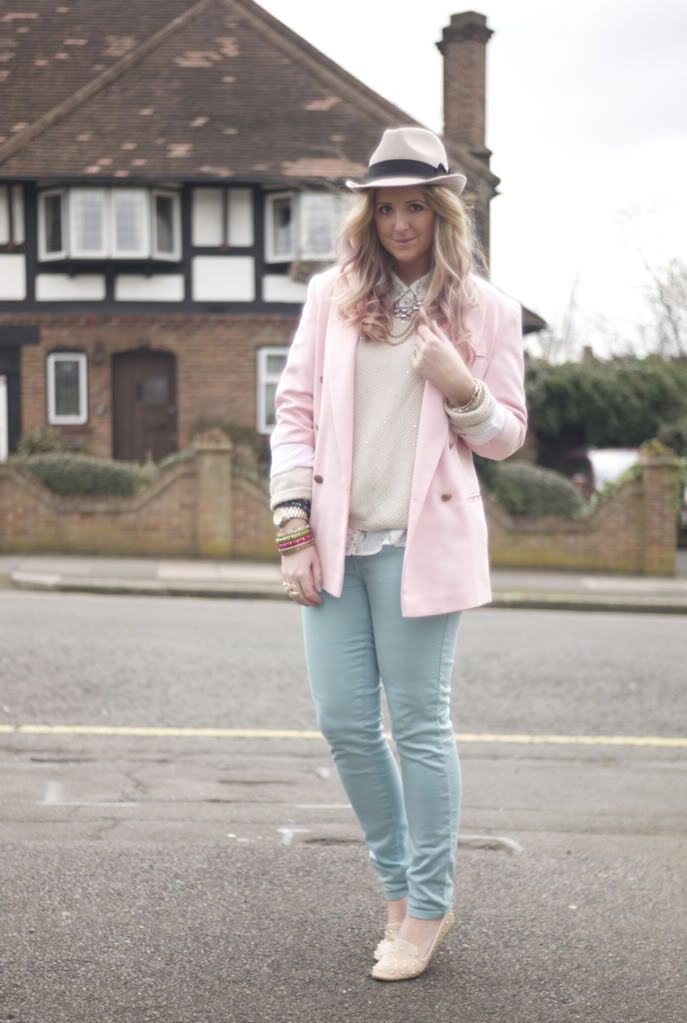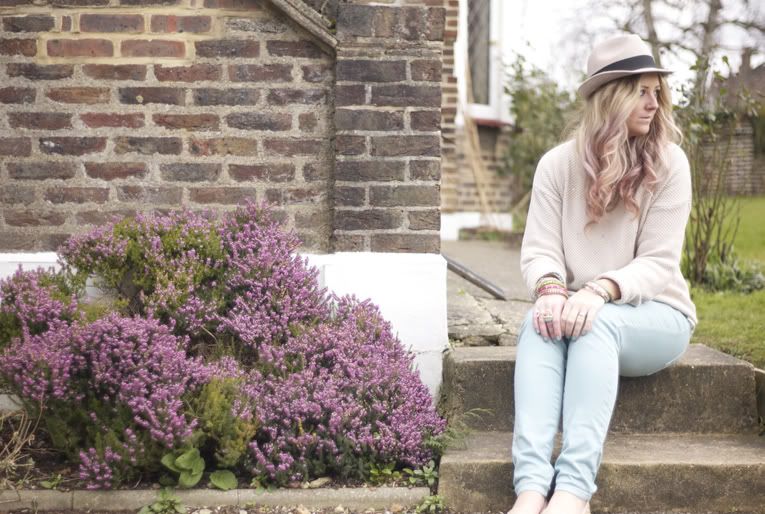 I am Wearing :
Mint Green Jeans - Zara
Pale Pink Blazer - Vintage
Fur Stole - H&M
Sparkle Sweater - Forever 21
Blouse - New Look
Hat - TK Maxx
Necklace - Forever 21
Bag - Accessorize
Watch - Michael Kors
Bangles - Forever 21
So I couldn't wait to get my pastel on and this break in the cold weather gave me the perfect opportunity to crack out my new Zara jeans!
I am LOVING pastels, you know how much I love to wear colour well this trend has just re ignited my flame for colour!
Of course I stuck out like a sore thumb on the streets of London in this outfit but I dont care anymore - you would think I would be used to it by now!
So who's got BIG plans for the weekend?
I dont! Gotta clear my kitchen out as we are gettin a new one next week! YAWN!
Hope your weekend is more fun than mine!!
xoxo