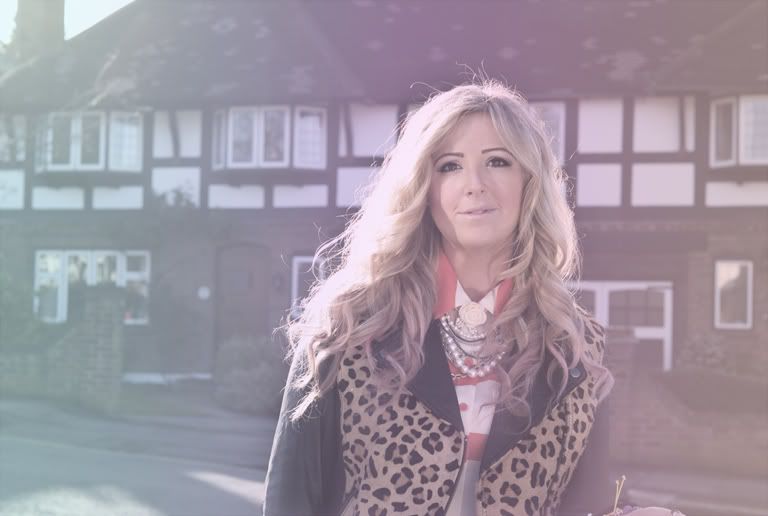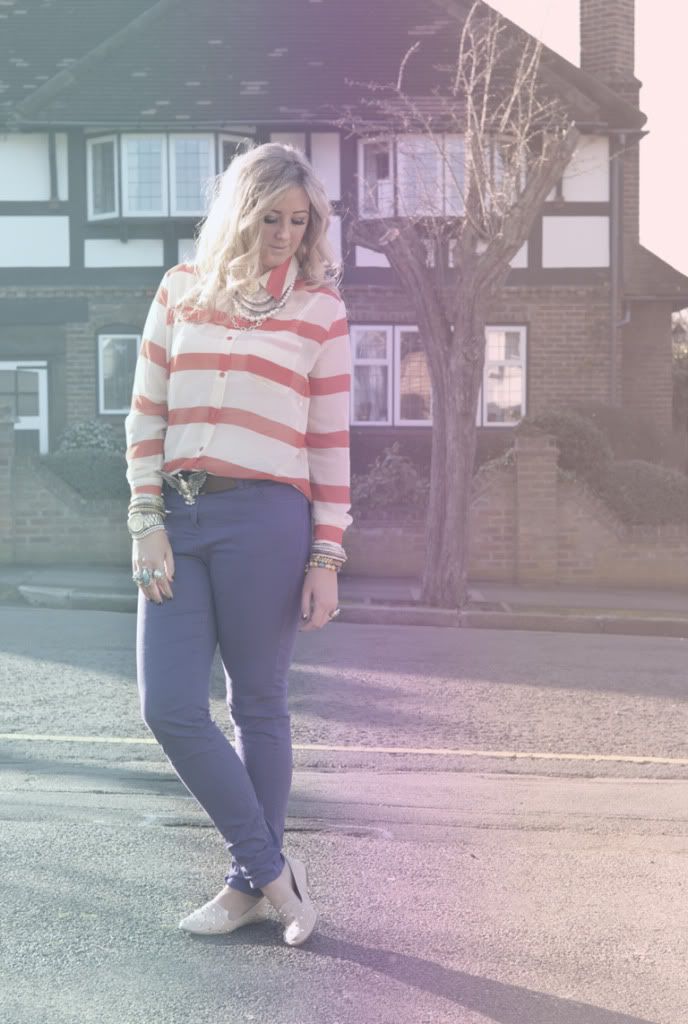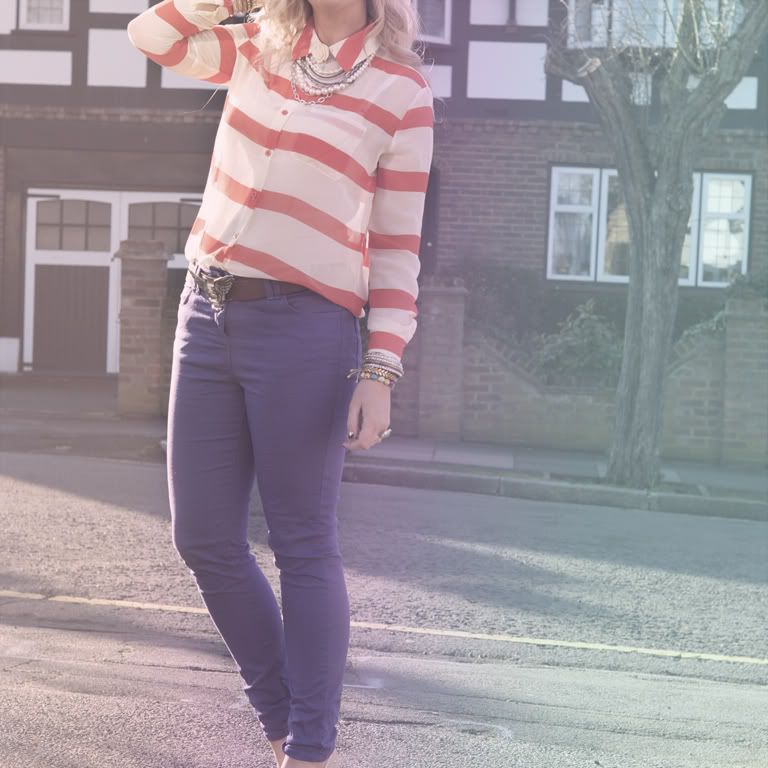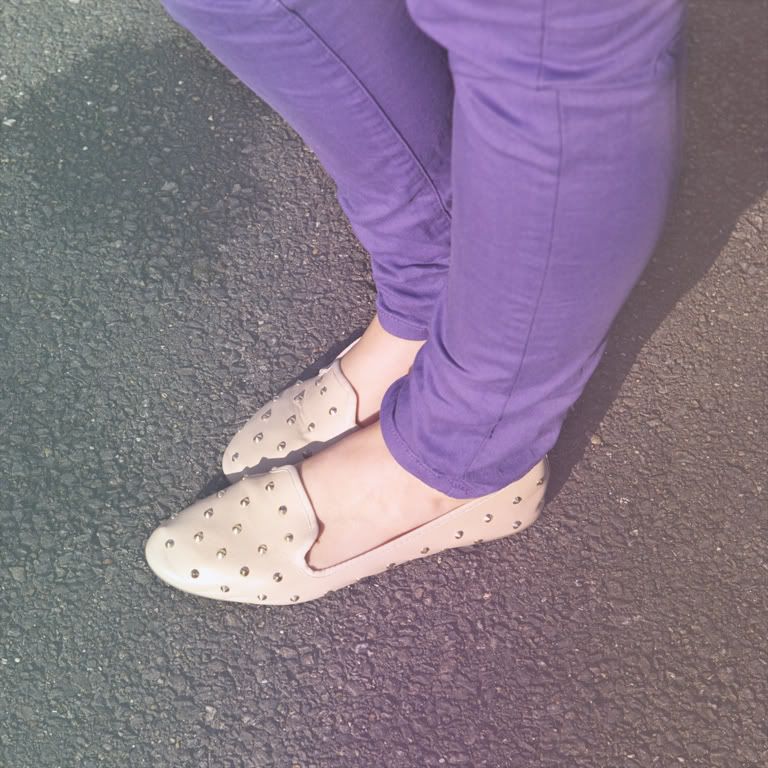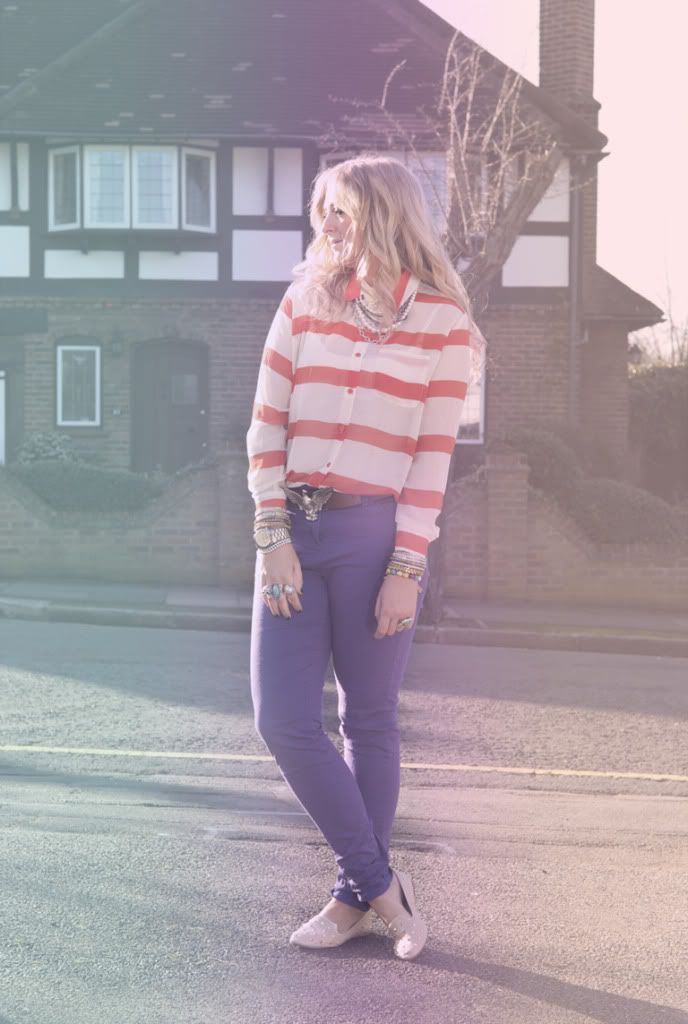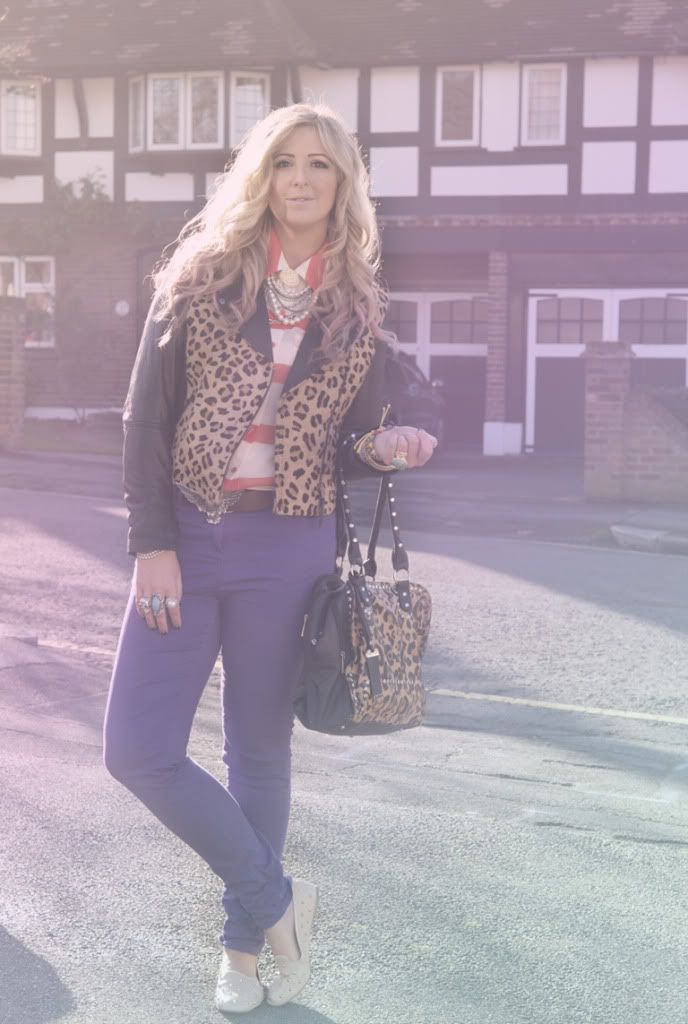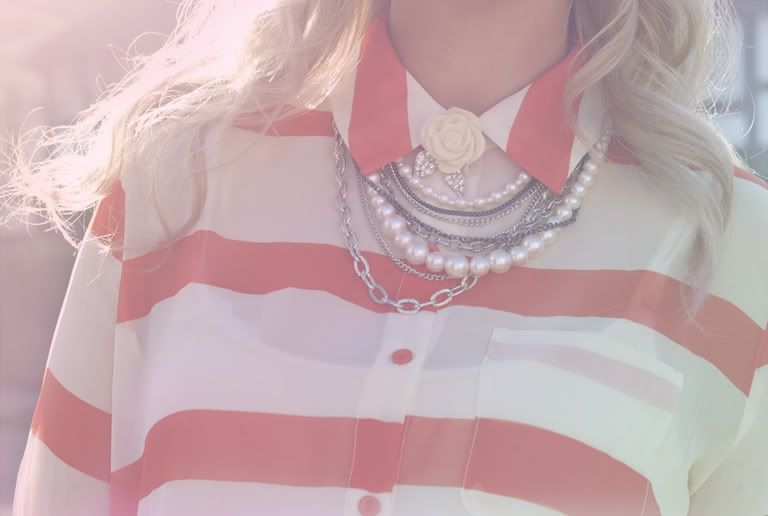 I am wearing :
Leopard Print Leather Biker Jacket - Asos
Orange Stripped Blouse - Bought in NY
Purple Skinny Jeans - Marks & Spencer
Studded Slippers - TopShop
Belt - Primark
Necklace - Gifted
Flower Brooch - c/o Accessorize
Watch - Michael Kors
Bracelets - Accesorize, Primark, Ebay & QVC
Rings - Ebay, Primark & H&M
This is what I wore to the Very.co.uk event last week, totally forgot I had taken pics before I left!
I LOVE this blouse, and I had so many lovely compliments on it, I bought it in some cheap shop in NY. I am loving orange with purple as well, bought these jeans in orange too so need to find a pretty purple blouse I think!
It is still VERY cold in London, need a few new sweaters I think! Looking for a mint green jumper at the moment, want a cheap one tho! If you see any make sure to let me know!
Hope you are all enjoying your week and keeping warm wherever you are!
xoxo