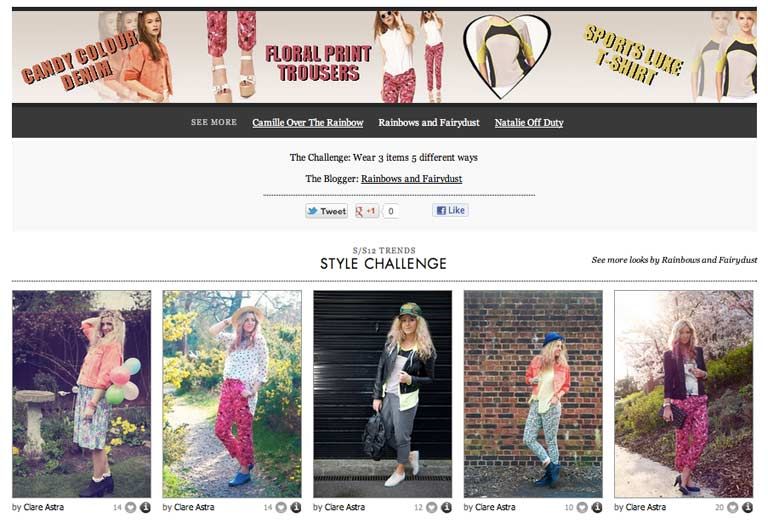 My Style Challenge page on Asos Fashion Finder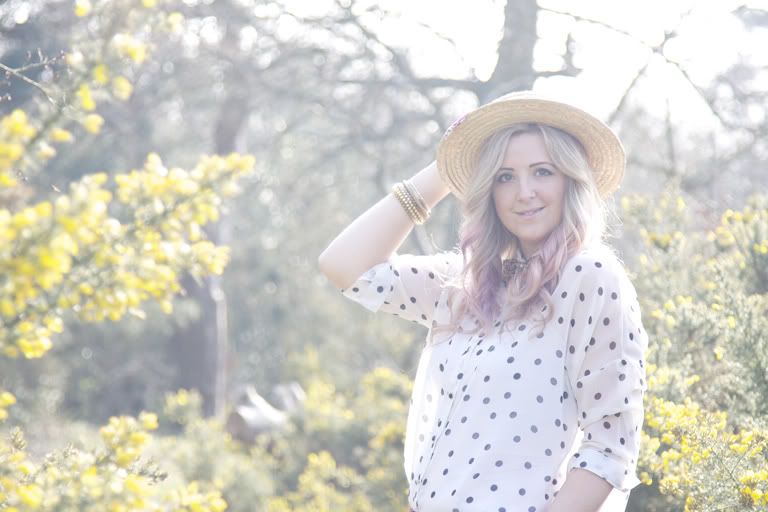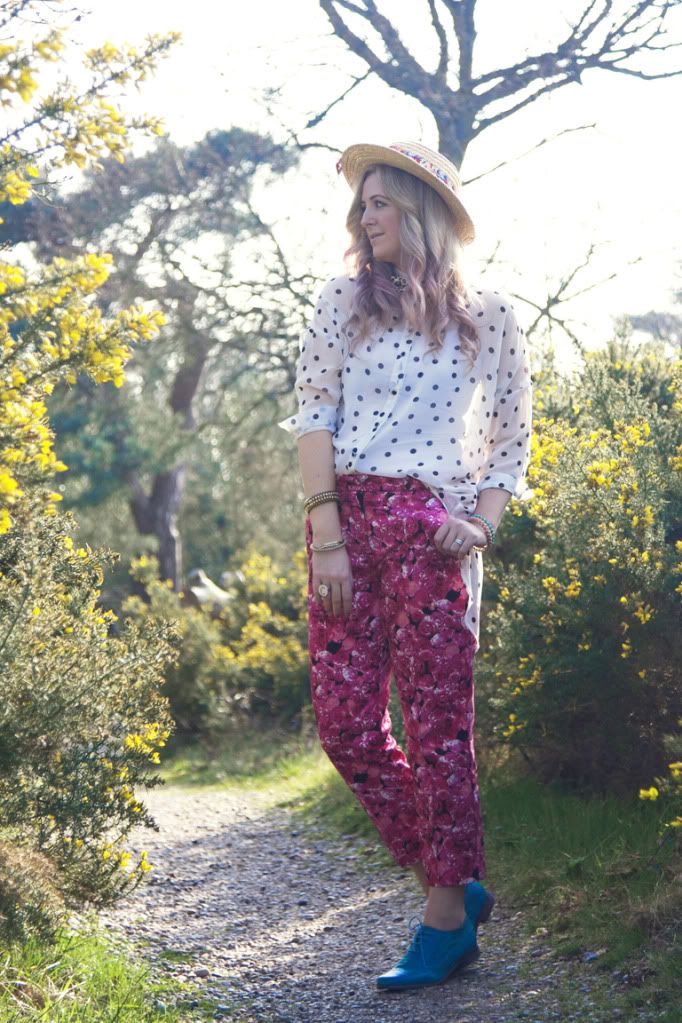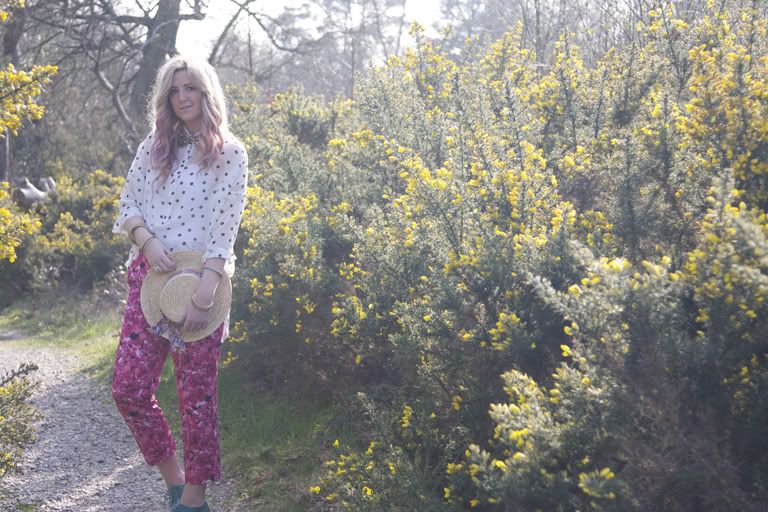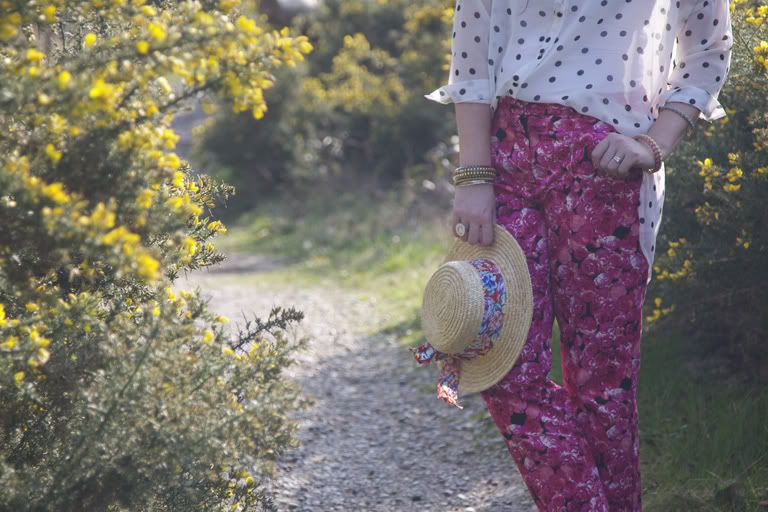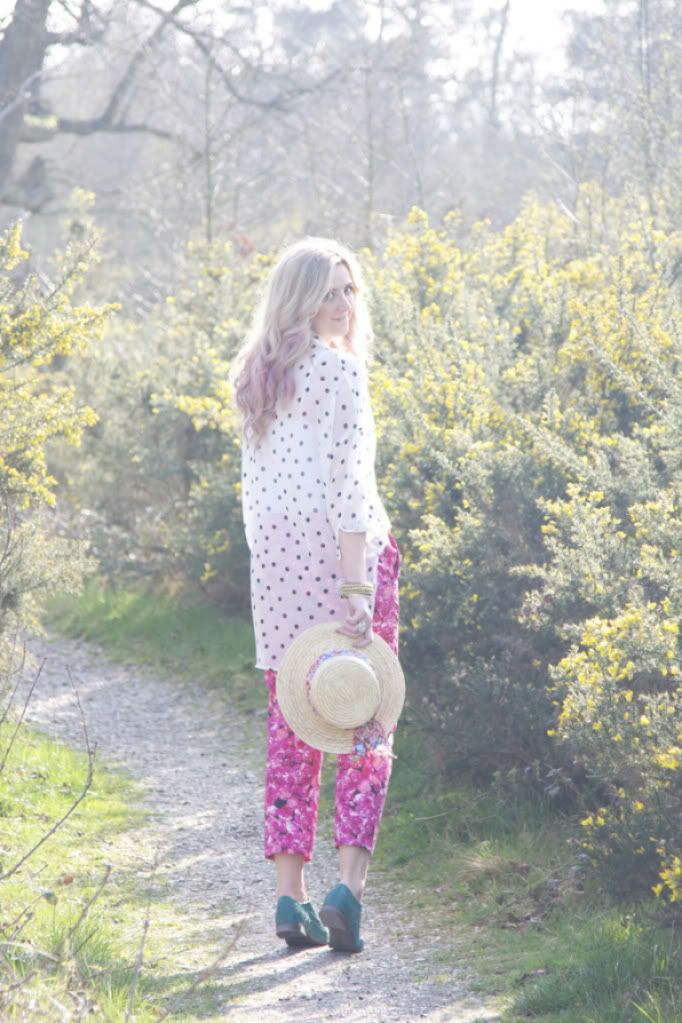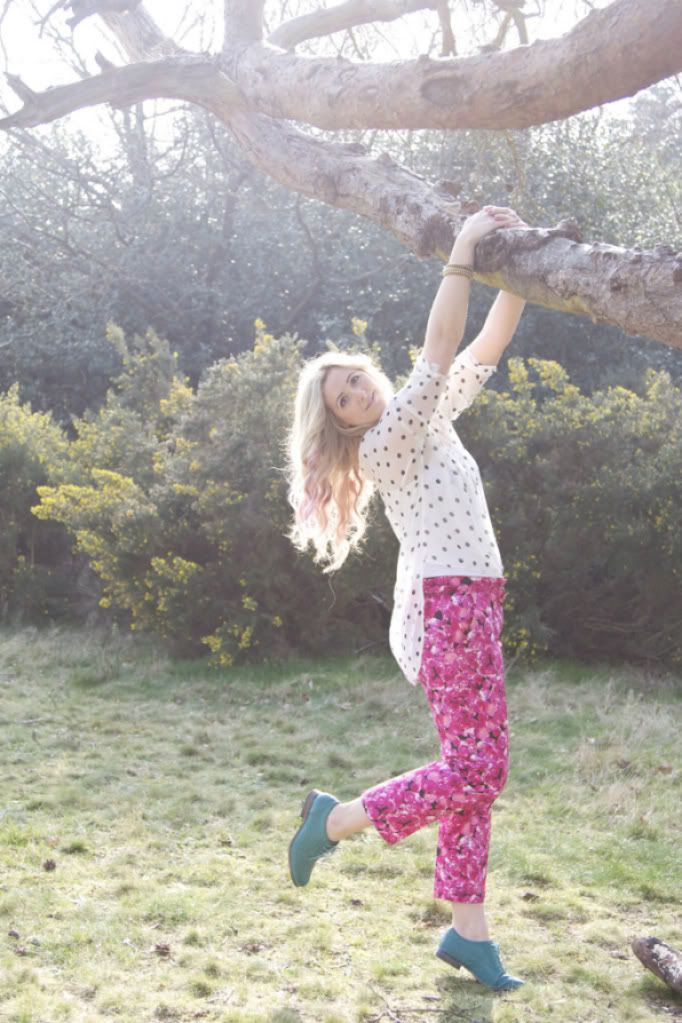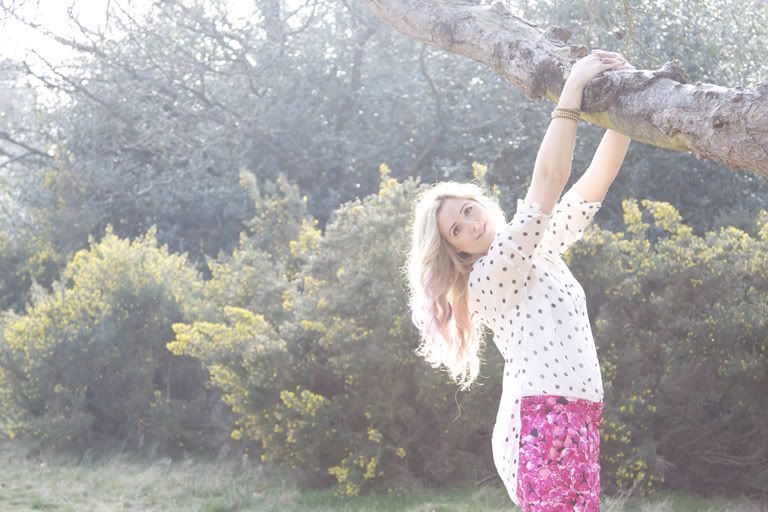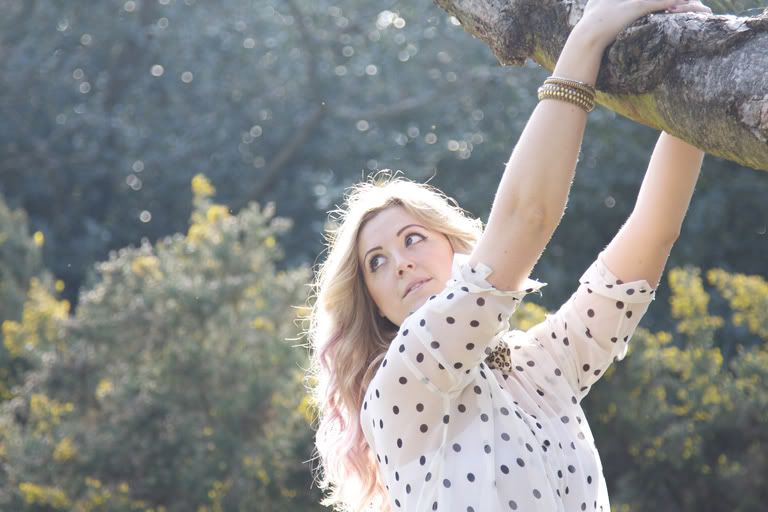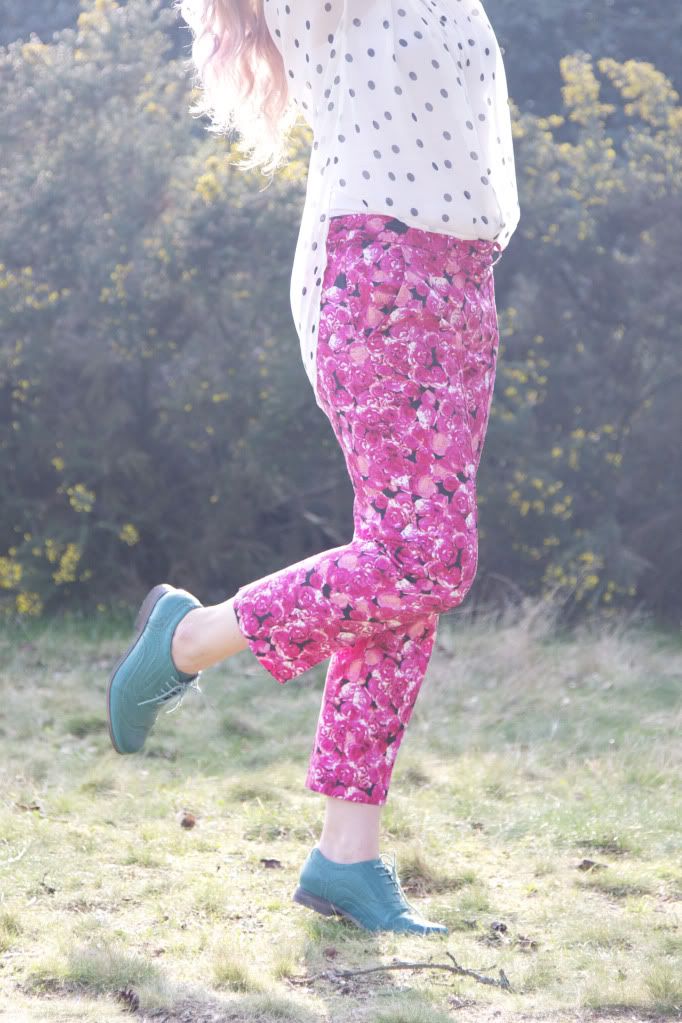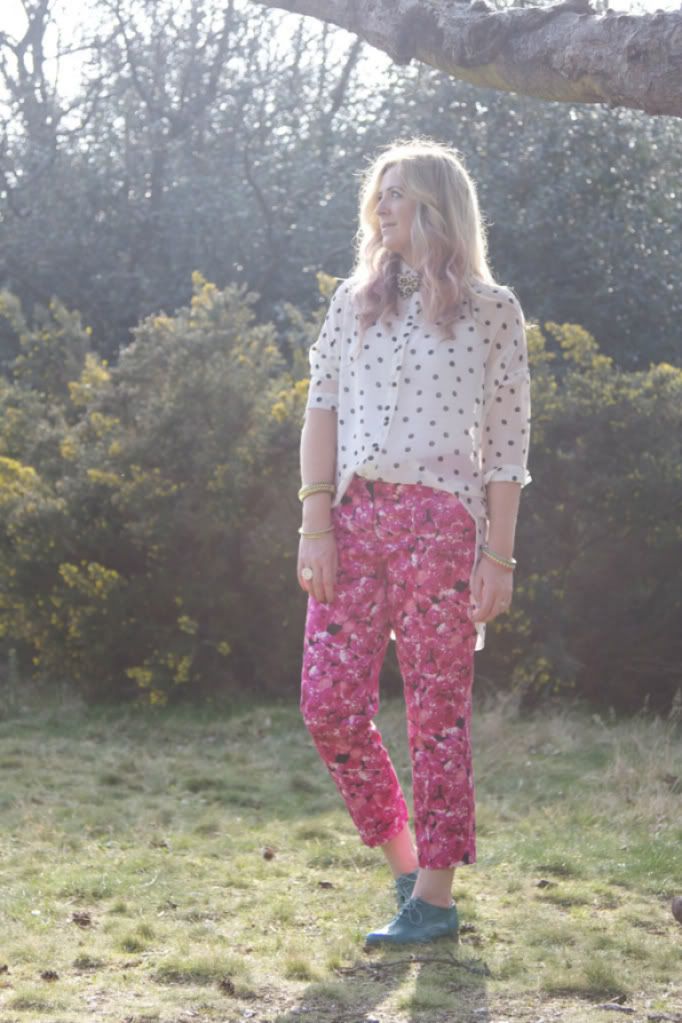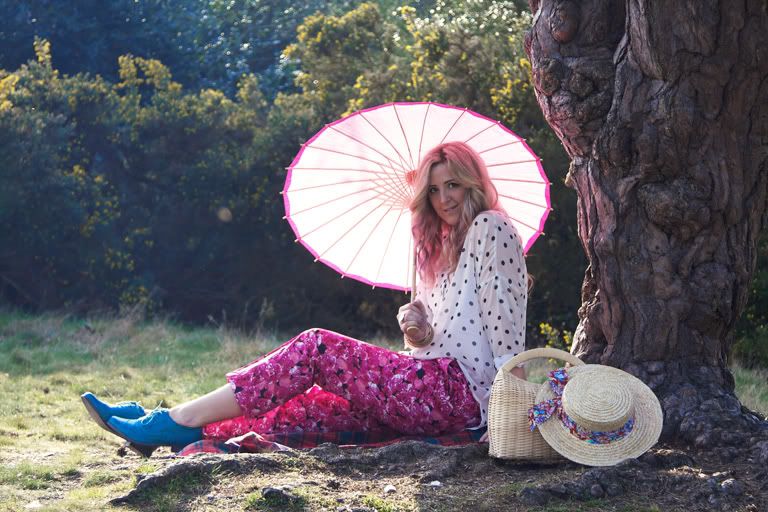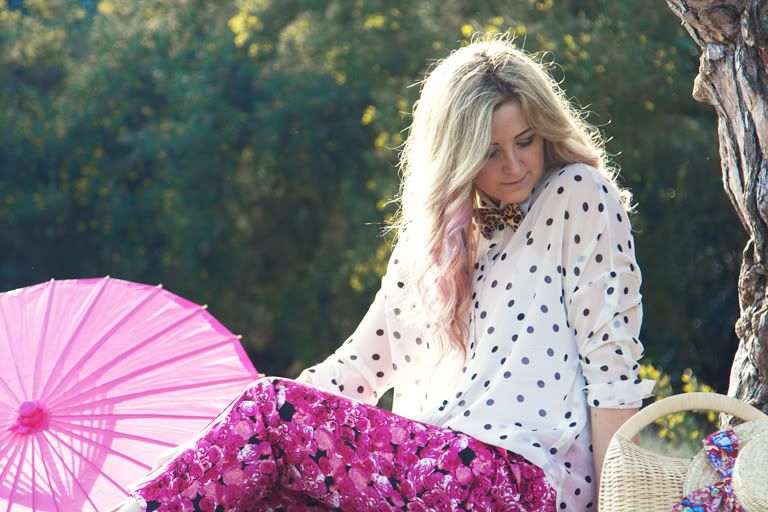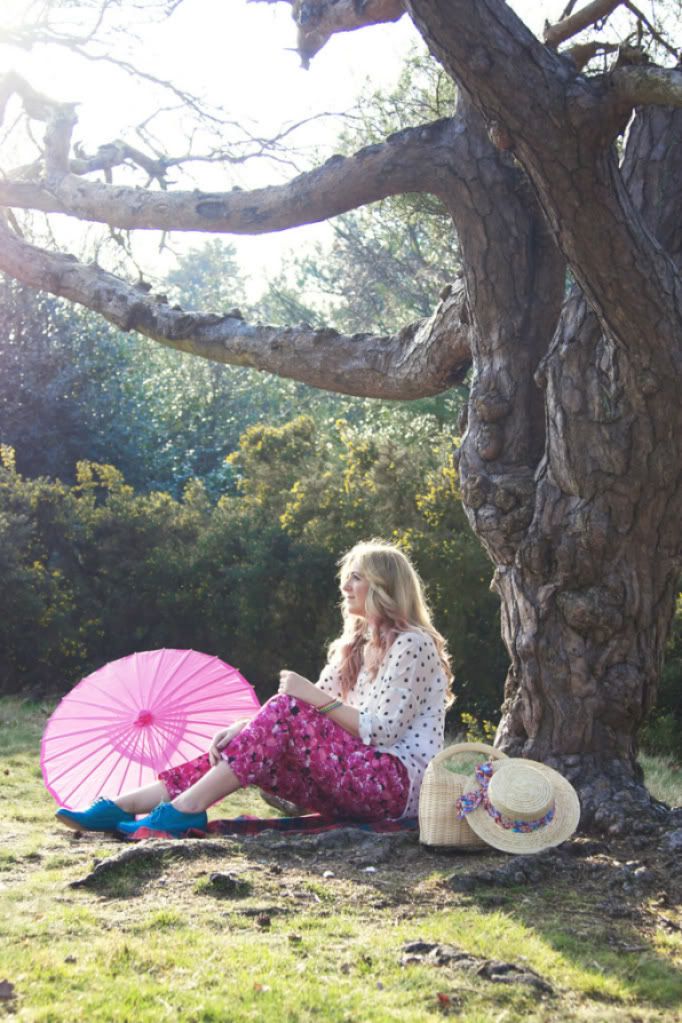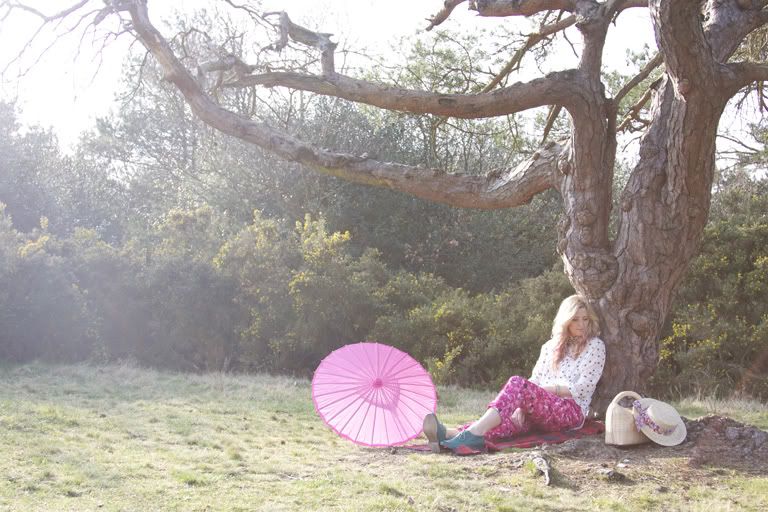 I Am Wearing :
Polka Dot Blouse :

c/o

Fast Fashion

Reverse
Floral Trousers : c/o Asos
Green Brogues : Primark
Leopard Print BowTie : Ebay
Straw Hat : Primark
Wicker Bag : Primark
Pink Chinese Umbrella : Brolliesgalore
Bracelets : Forever 21
I am SOOO excited to finally be able to share with you the "blogger challenge" I have been involved with for Asos FashionFinder!!
Myself and 2 other bloggers,
Camille Over the Rainbow and
Natalie Off Duty, were sent three items to style 5 different ways using at least 2 of the items twice!
So here is my fist style challenge Floral Trousers, I decided I wanted to give them a chilled day look, with a clashing polka dot blouse and bright brogues! Perfect outfit for a picnic in the park!
Click this link to go see how the other girls styled these trousers.
I will be posting the other four outfits this week.
Hope you have had a lovely weekend?
I have a stinking cold at the moment and am feeling REALLY sorry for myself :-(
Happy Monday Everybody!
xoxo