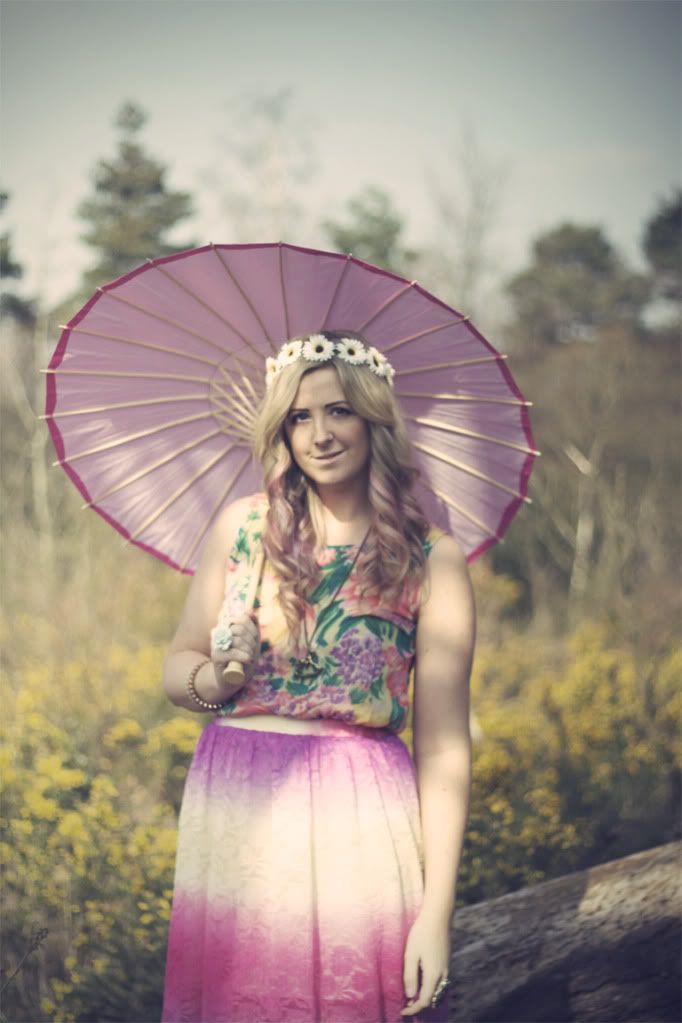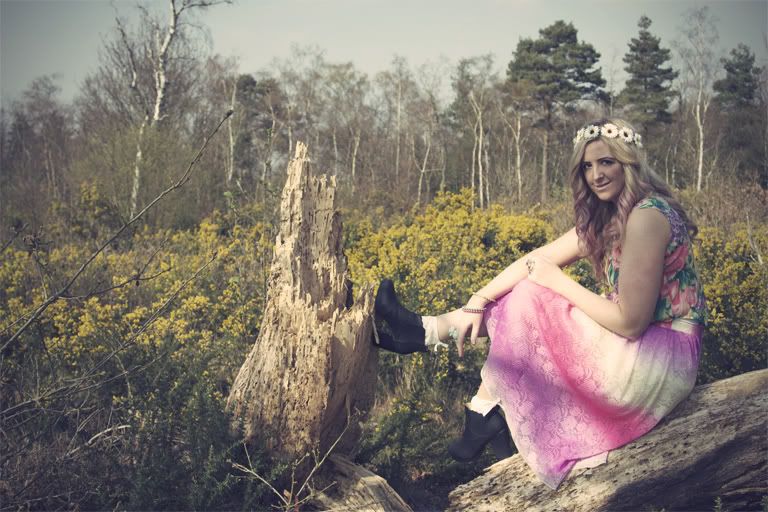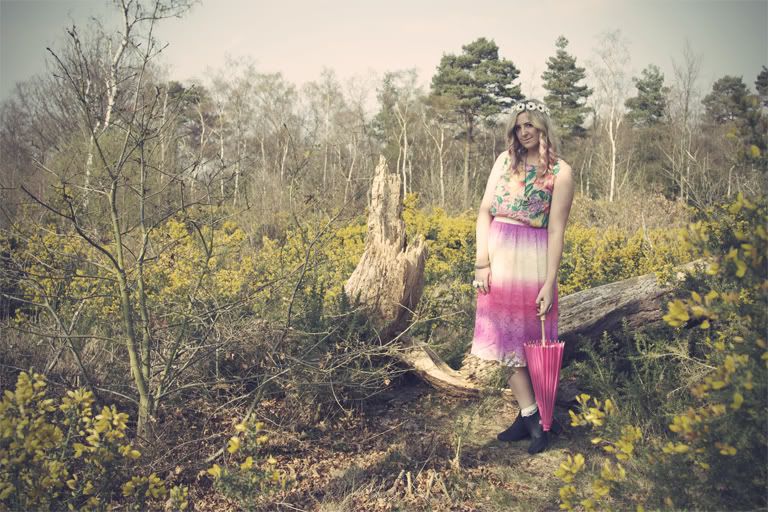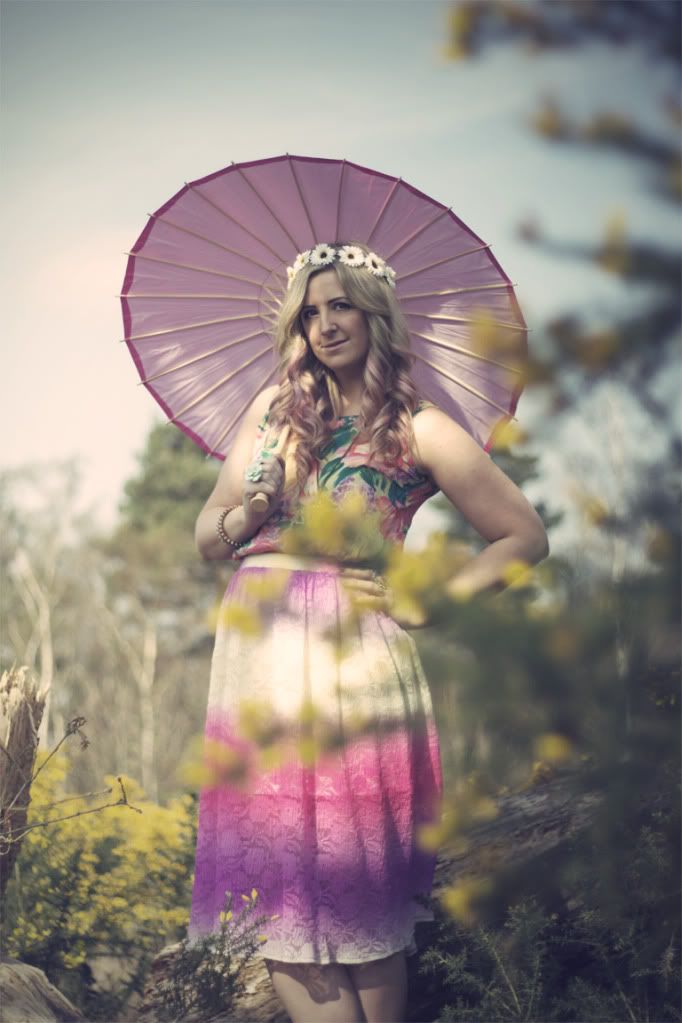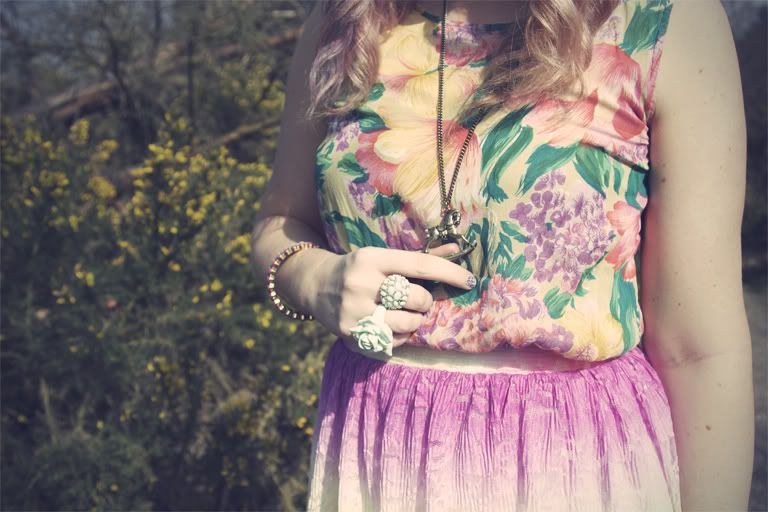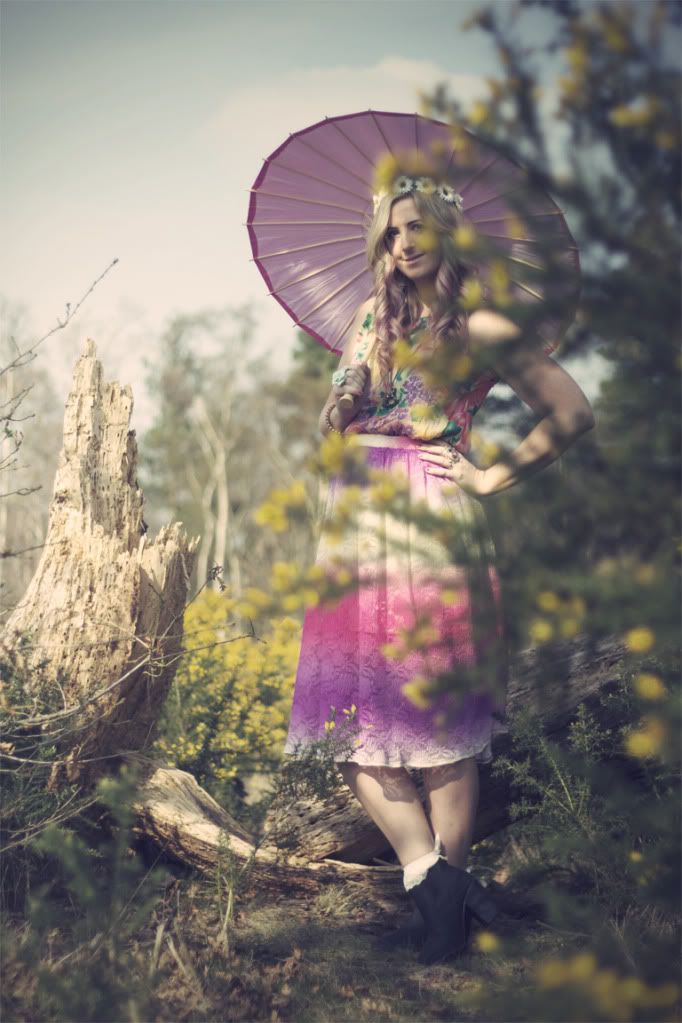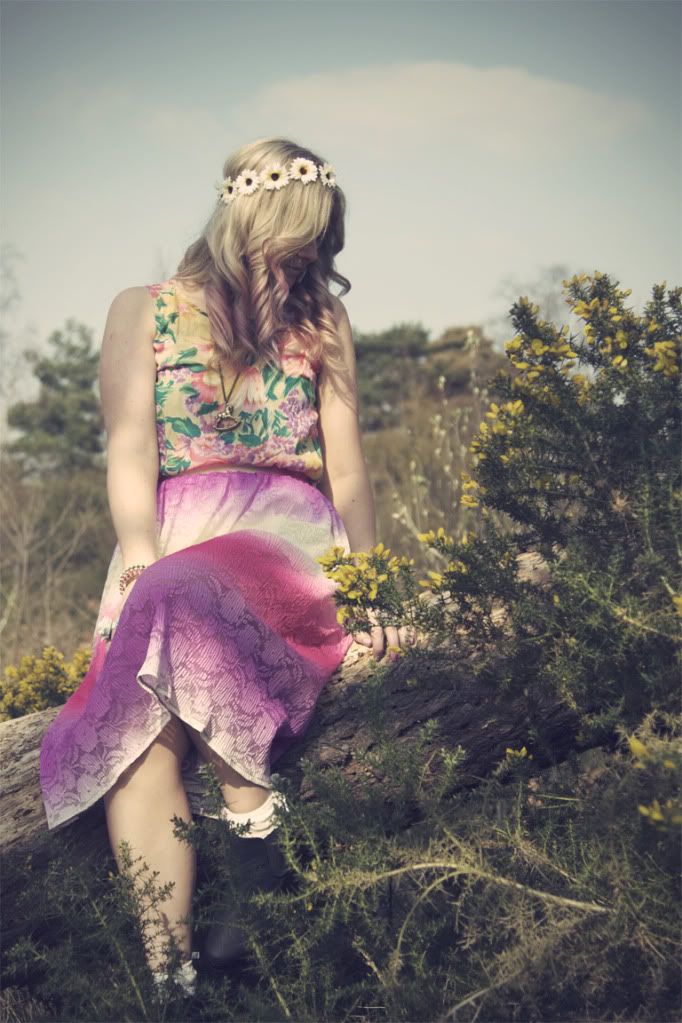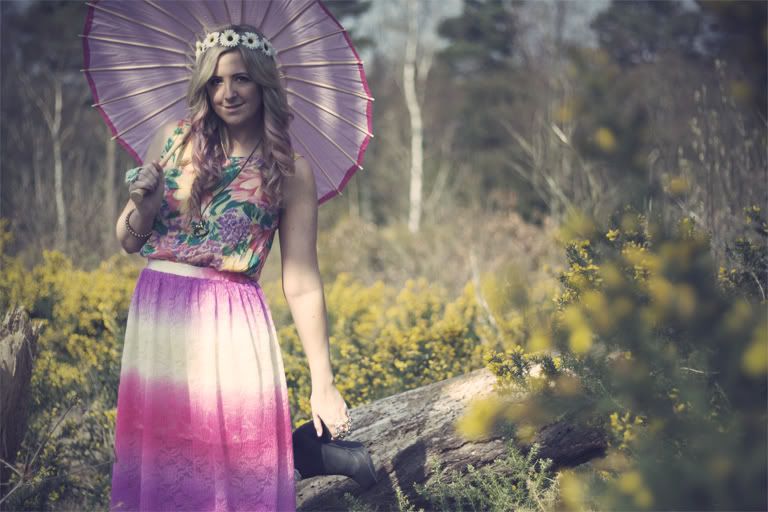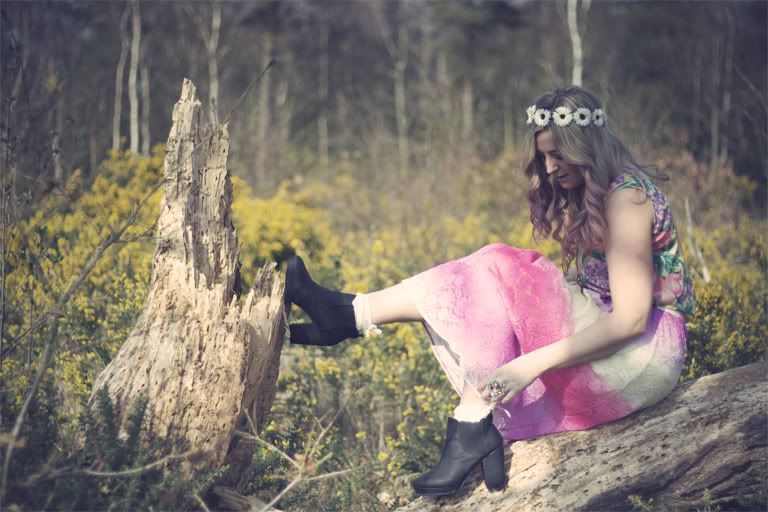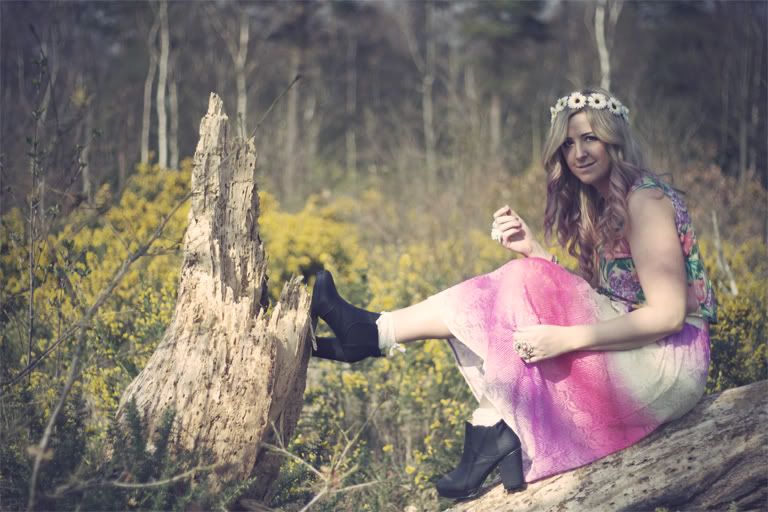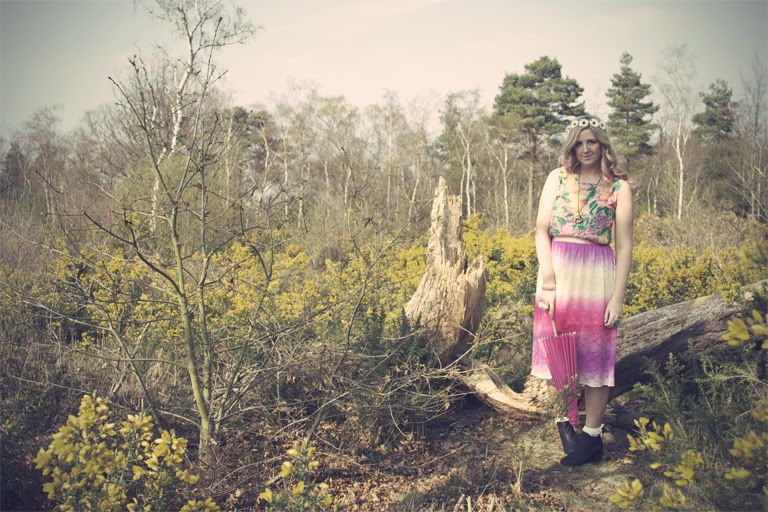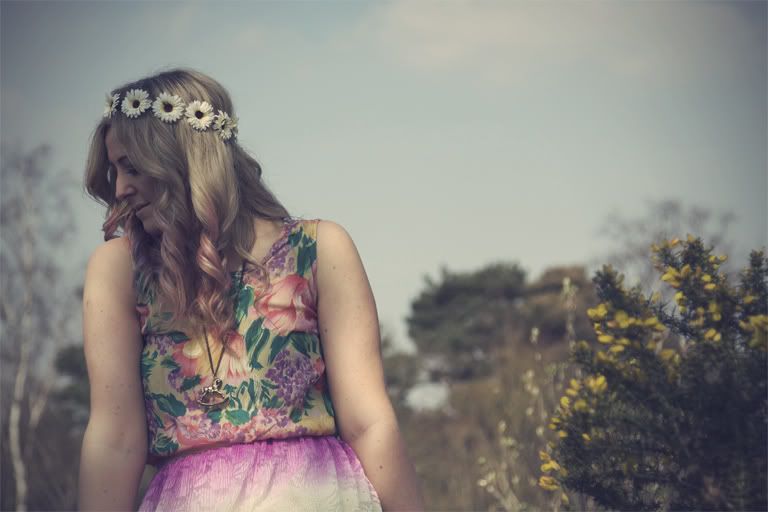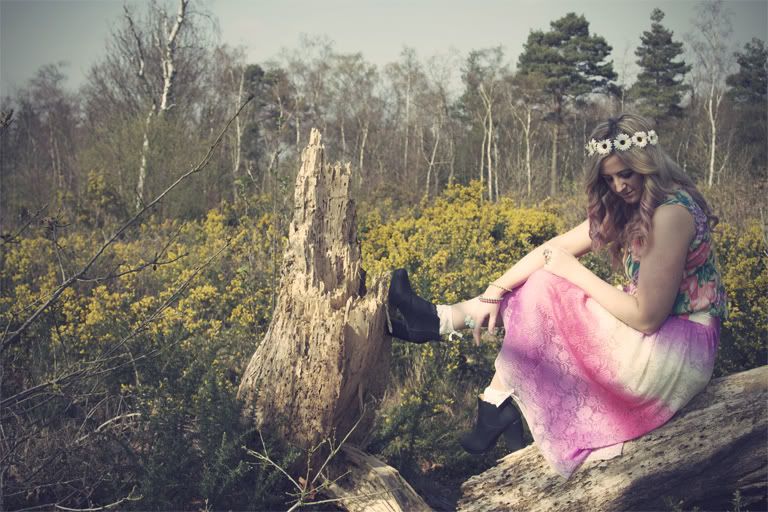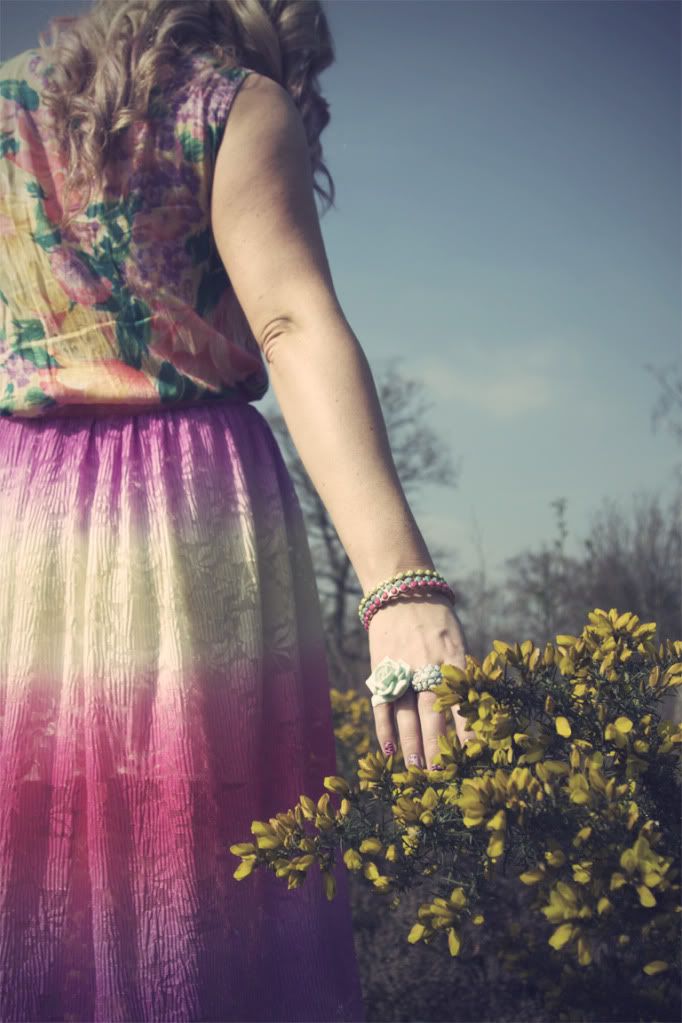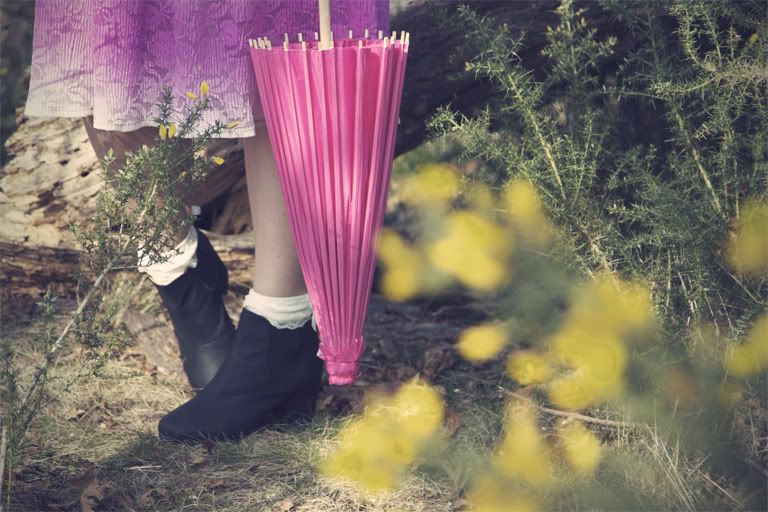 I Am Wearing :
Floral Blouse : Vintage
Dip Dye Skirt : Asos
Heeled Chelsea Boots : So You Shoes
Socks : Primark
Floral Headband : Primark
Bracelets : Forever 21
Rings : H&M
Umbrella : Bollies Galore
It was FINALLY warm enough to wear my new skirt, I have been waiting for "no tights"weather for yonkers! The warm weather really only lasted one day but that was all I need to wear this awesome Asos skirt!
Over the weekend I became a God Mother!! YAY!! So I am now a really important person! LOL
We had a lovely dedication service in Church where Graham and I had to stand and promise to look out for little Fin (our nephew and now God child!), and his parents! Which we did with pride and excitement, then we all piled back to their house for pizza and games in the garden! The sun shone and we had such a perfect day with family and friends!
Once again I had an awesome weekend!
LOVING that we have a 4 day week this week too! Hoorah for Easter!!
How was your weekend? Hope you all had fun!
Big Love
xoxo