Florals in the day :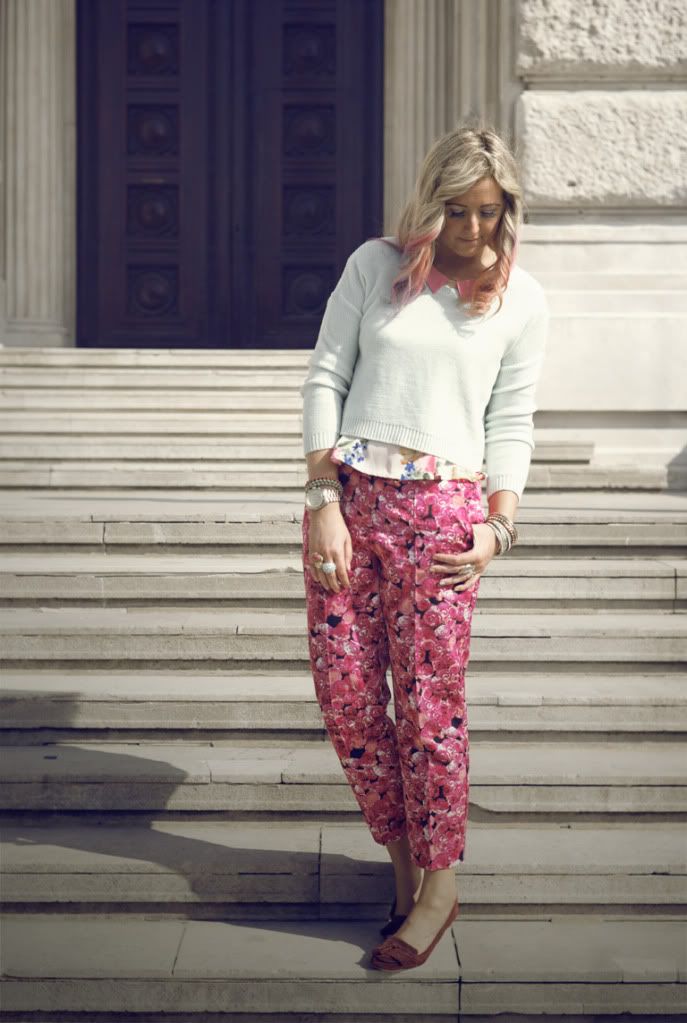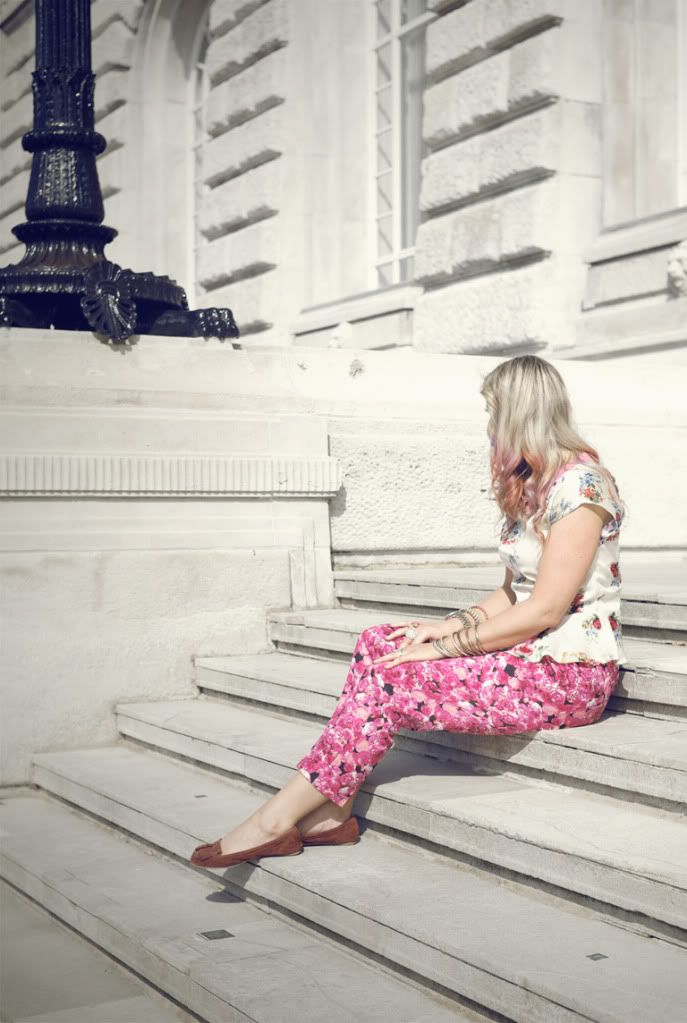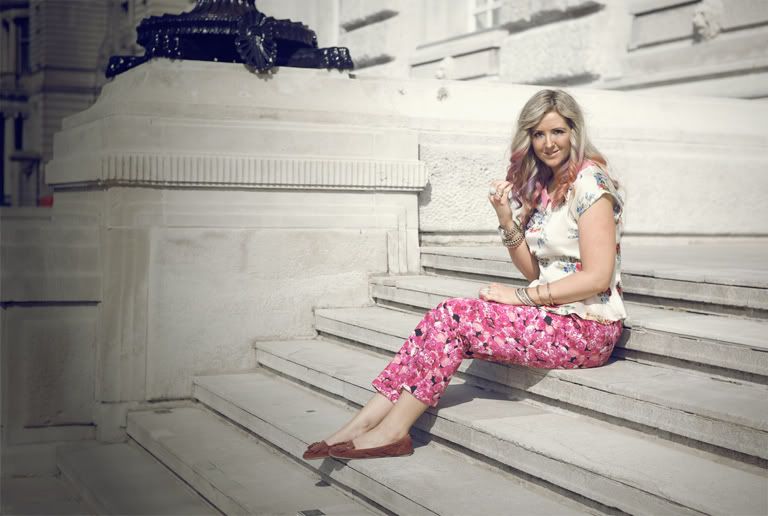 Florals in the night :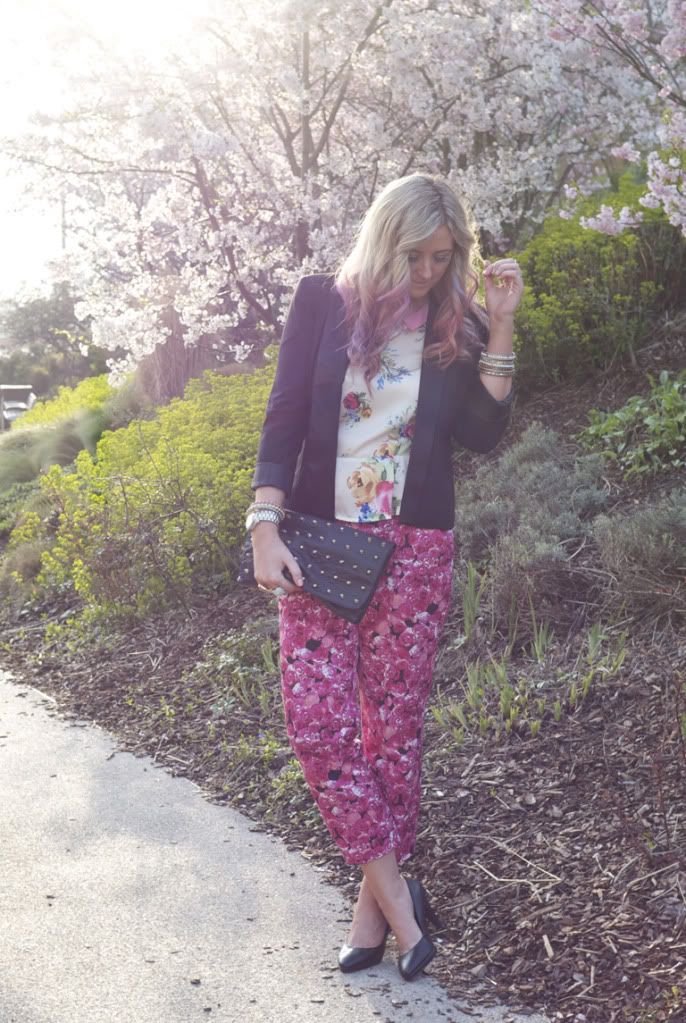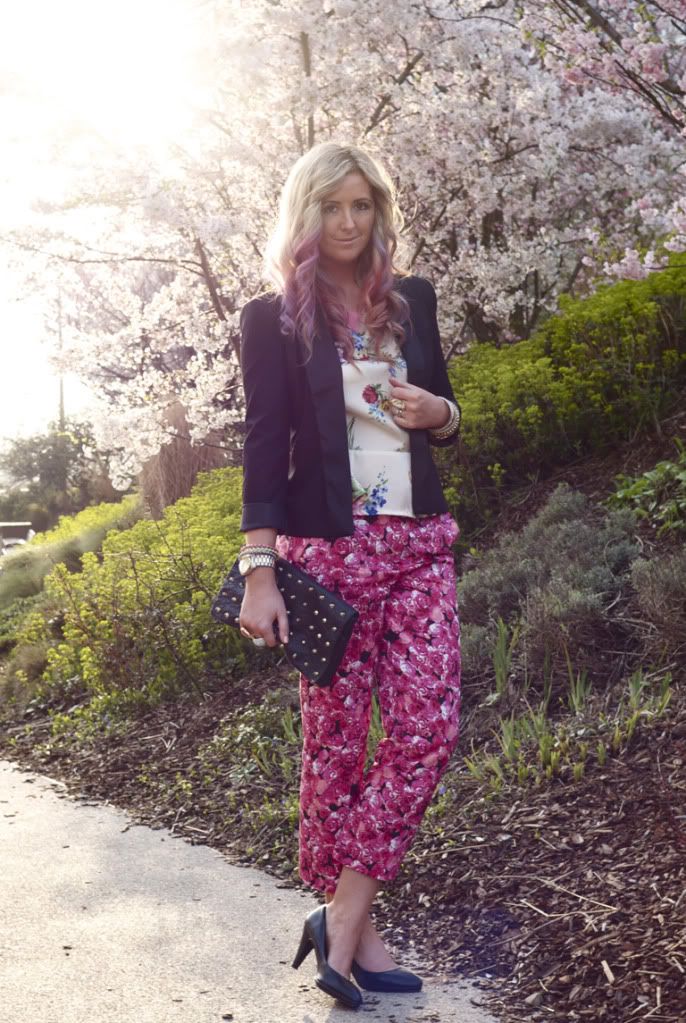 I Am Wearing :
Mint jumper - H&M
Floral Trousers - Asos
Floral Peplum Top - Primark
Black Blazer - Warehouse
Maroon Flats - Primark
Black Heels - Peacocks
Studded Clutch - Primark
Bangles - Accessorize & Forever 21
Rings - TopShop
This is my 5th and final look for the Asos Fashion Finder blogger challenge!
Another way to wear floral trousers!
I decided to do a day to night look with these as I was shopping/visiting art galleries during the day and going out for drinks during the night, and didn't want to go home to change, so I just packed some heels in my bag!
These floral trousers are the perfect day to night trousers, you will stand out in the crowd dressed down AND dressed up!
Hope you all had a great weekend!!
My friends all did the London Marathon in great time, and I almost lost my voice shouting for nearly EVERYBODY that ran past me!!
Happy Tuesday Lovelies
Mwah