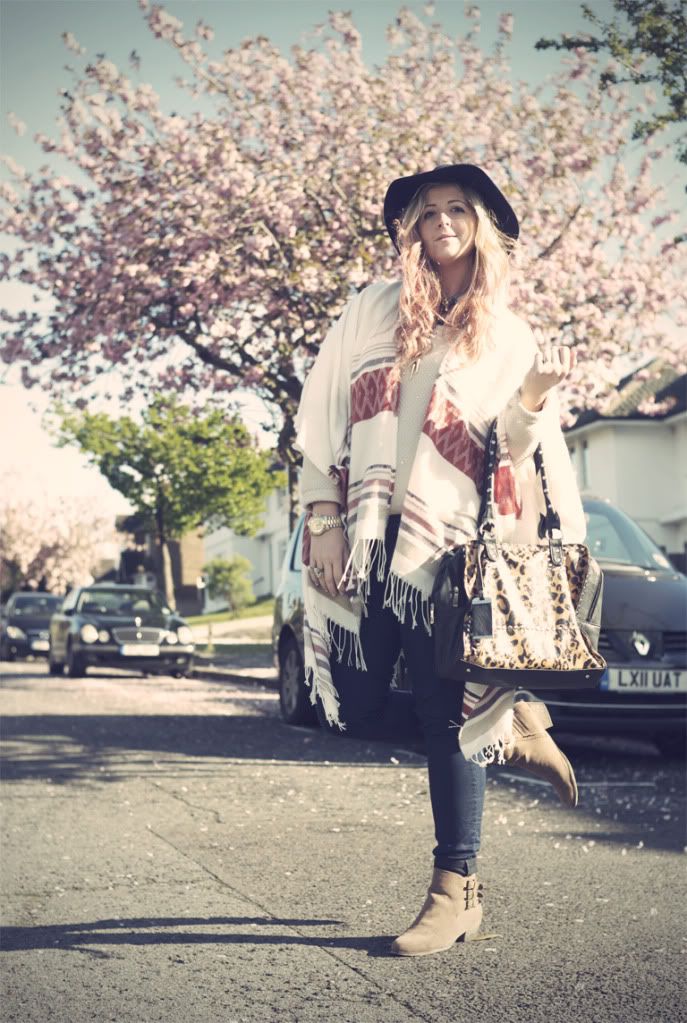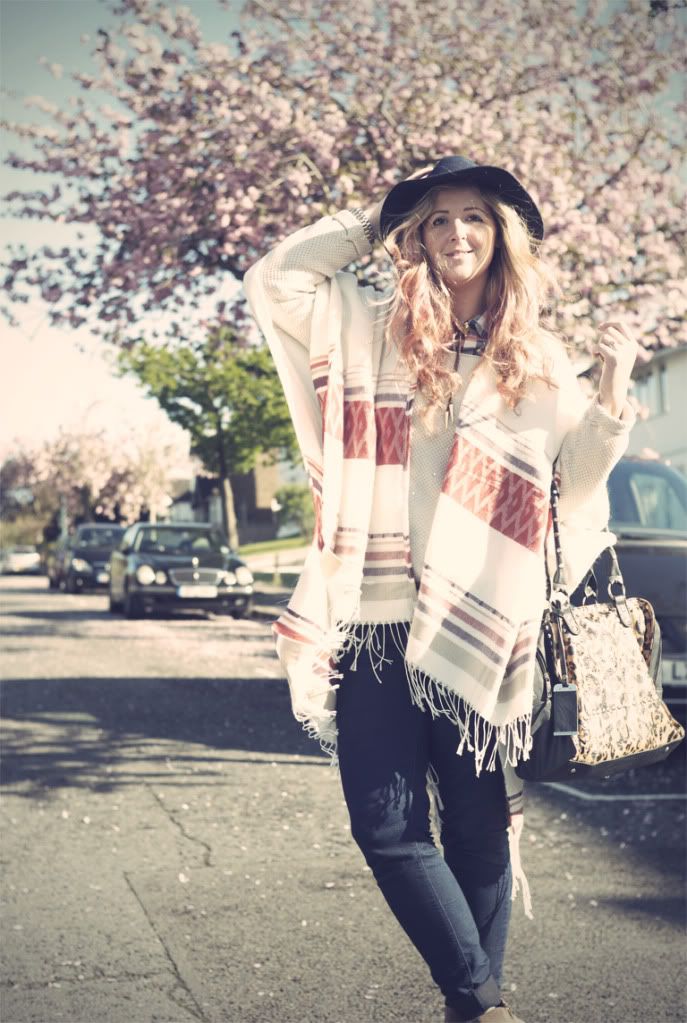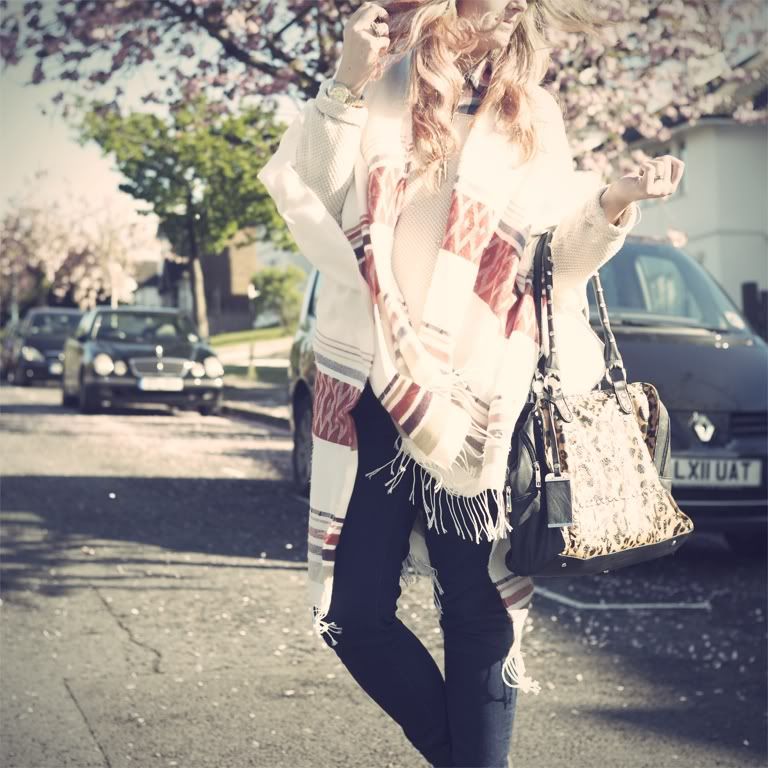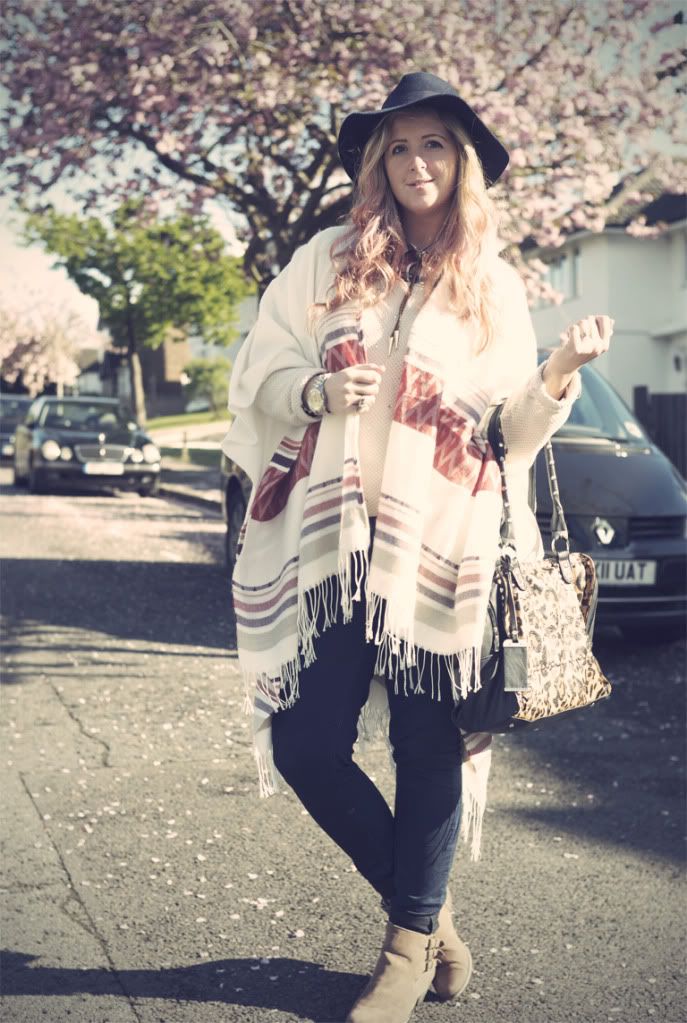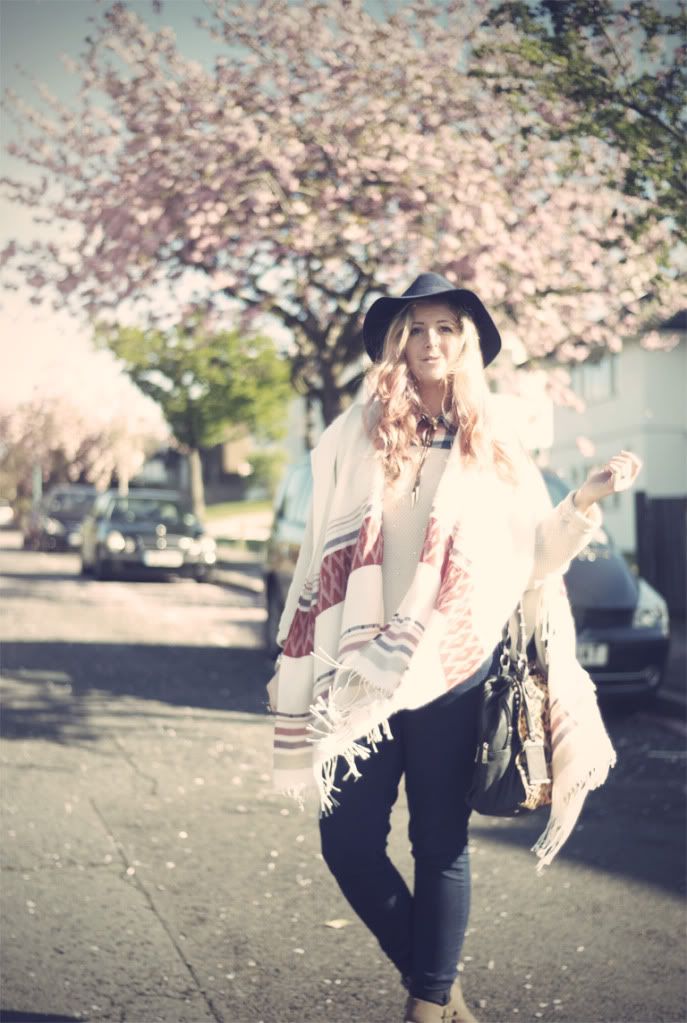 I Am Wearing :
Aztec Cape - H&M
Fedora - TK Maxx
Ankle Boots - Primark
Watch - Michael Kors
The came out!!!!
The UK has been rained on for like EVER and on Sunday the sun came out!! Hip Hip Hip Hooray!
Sorry for the lack of posts this week I have been sooo busy and as you know the weather was crap!!
I will try to be a better blogger this week!
How was ur weekend?
I hit the shops this Saturday and Primark, Topshop & Matalan took all my money in exchange for some AWESOME clothes and jewellery!! AWWWW YEEAHHH!
I will show you all my bargains VERY soon!
Happy Monday Beauties
xoxo