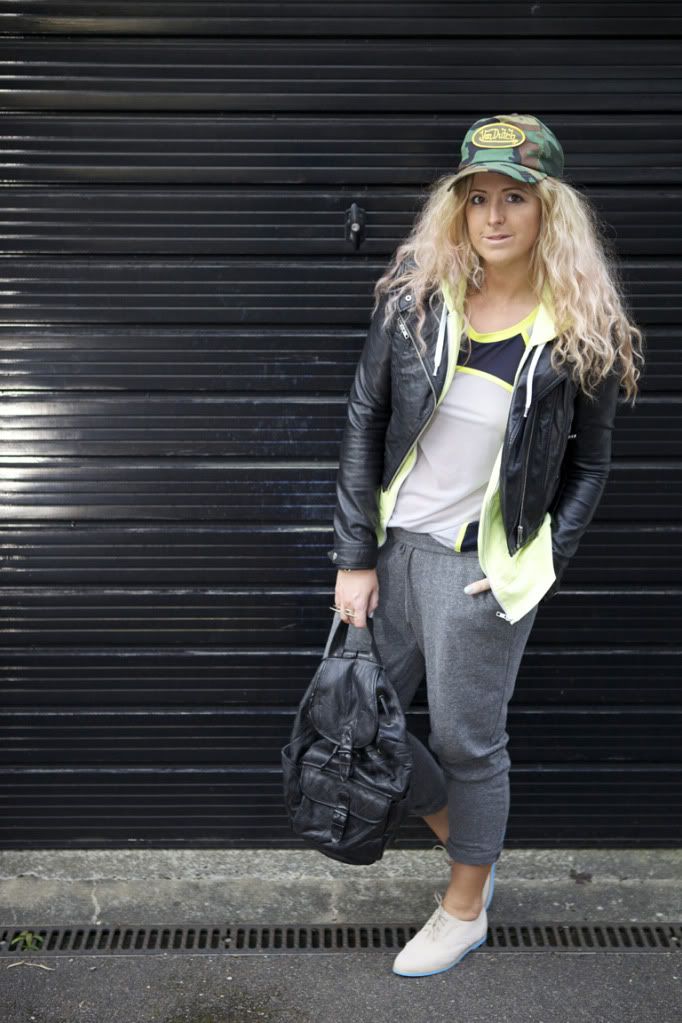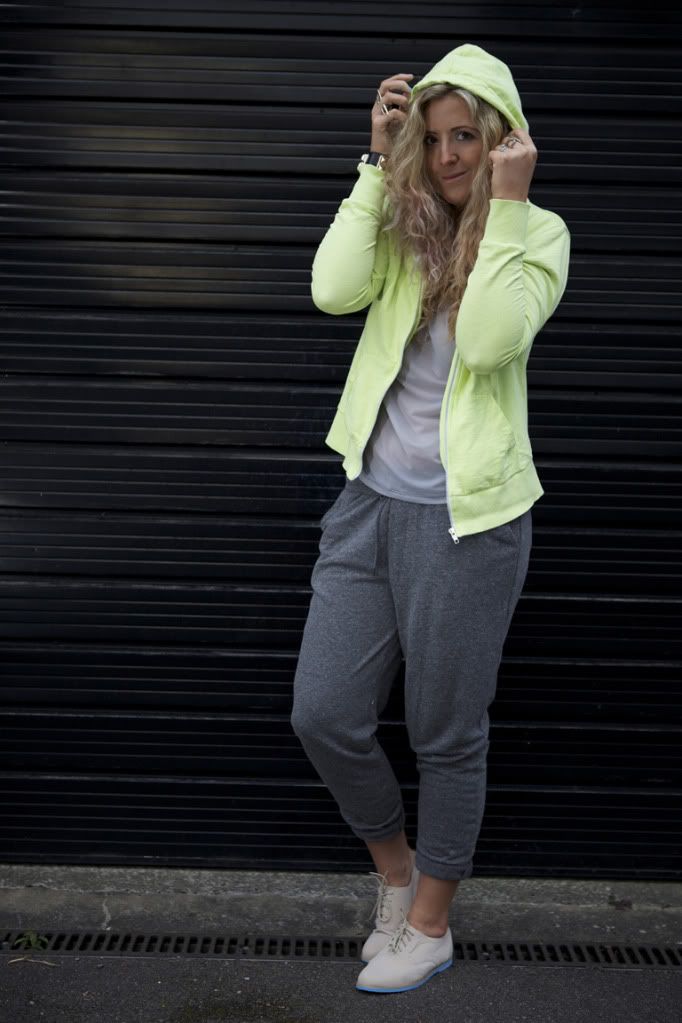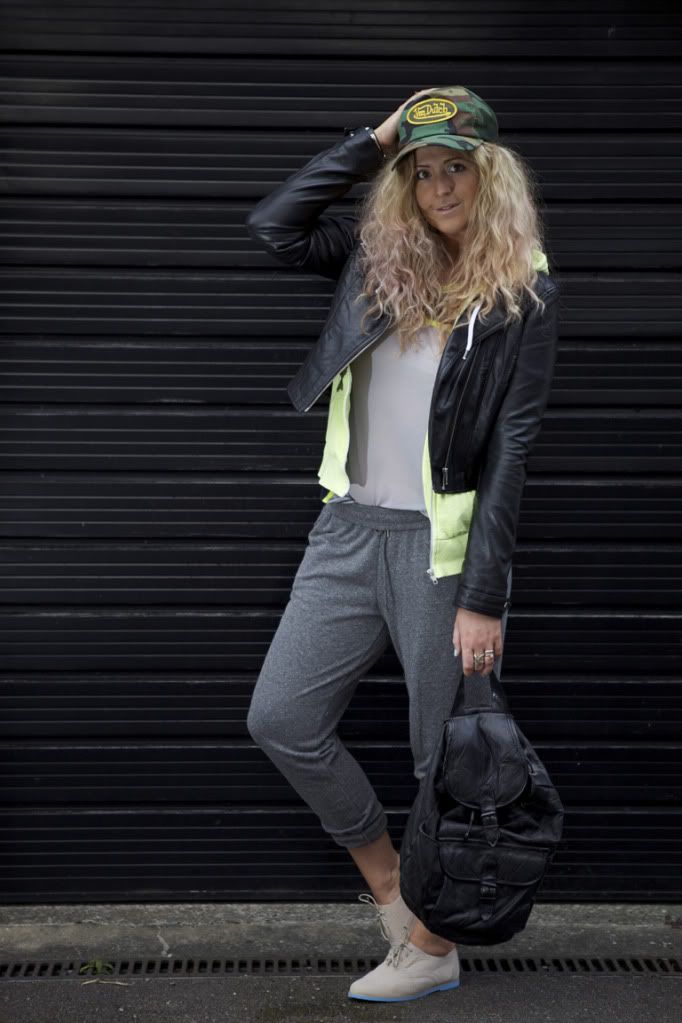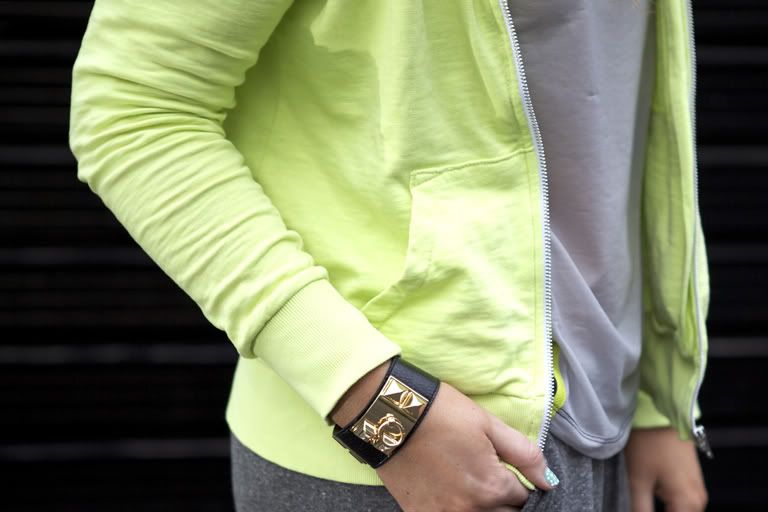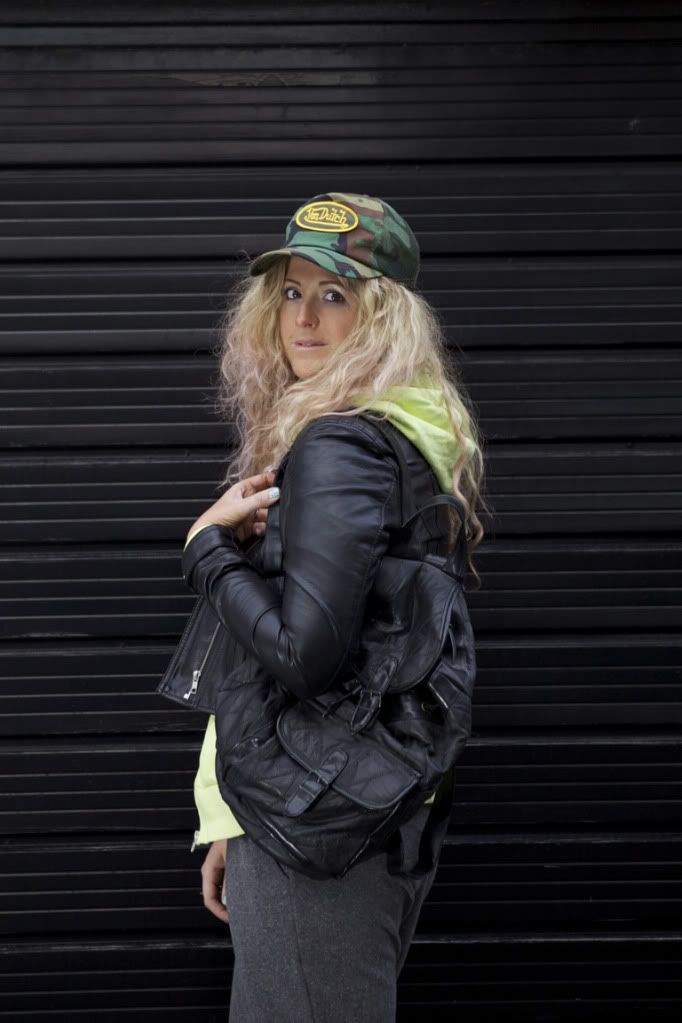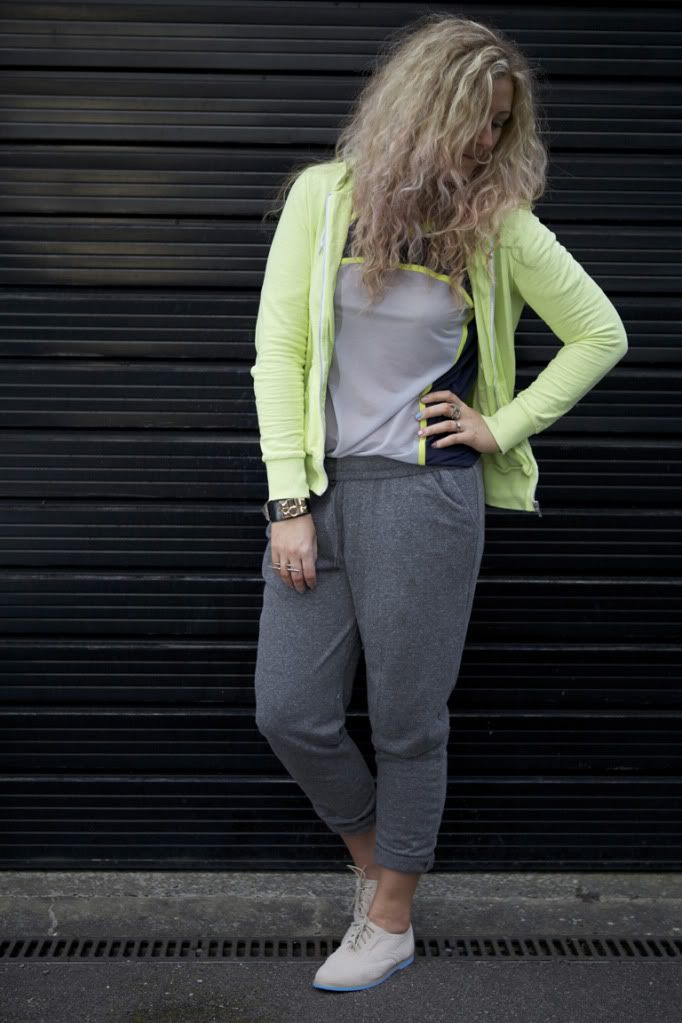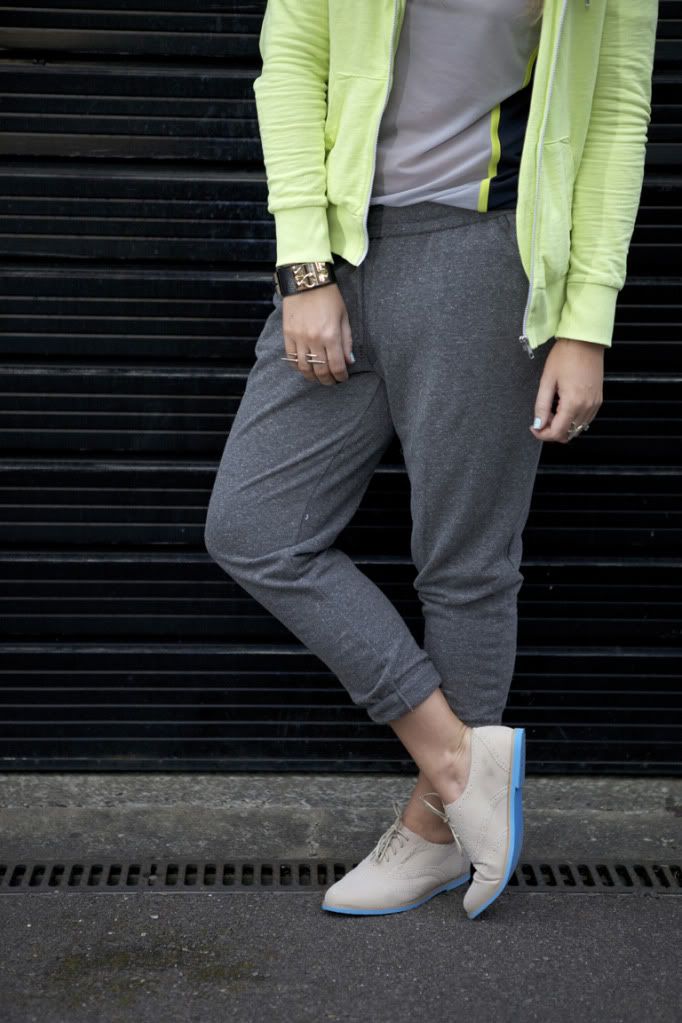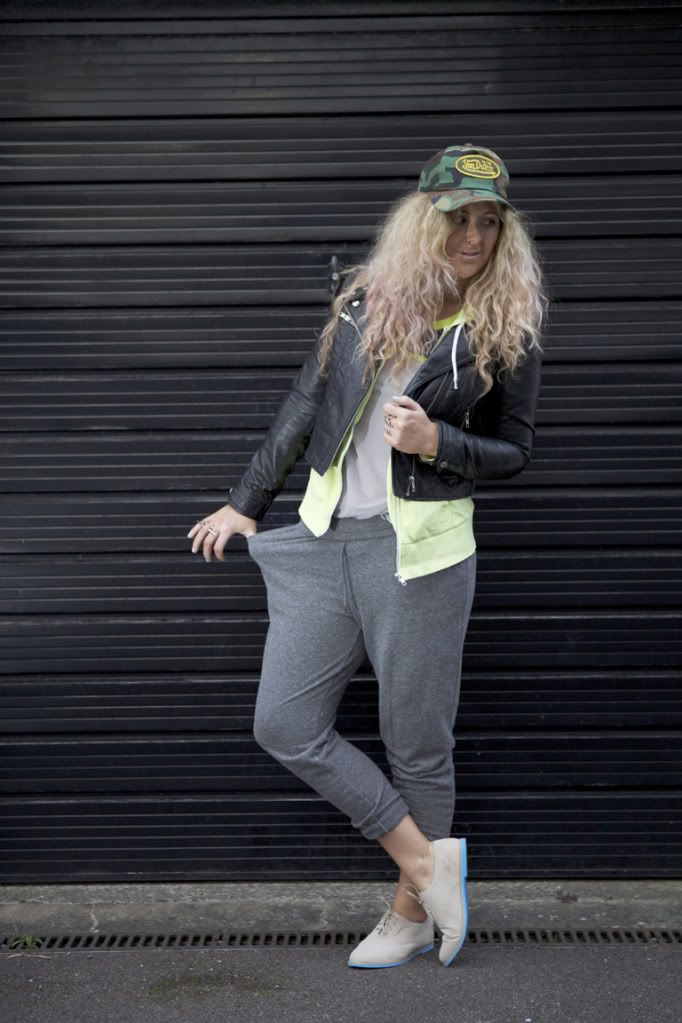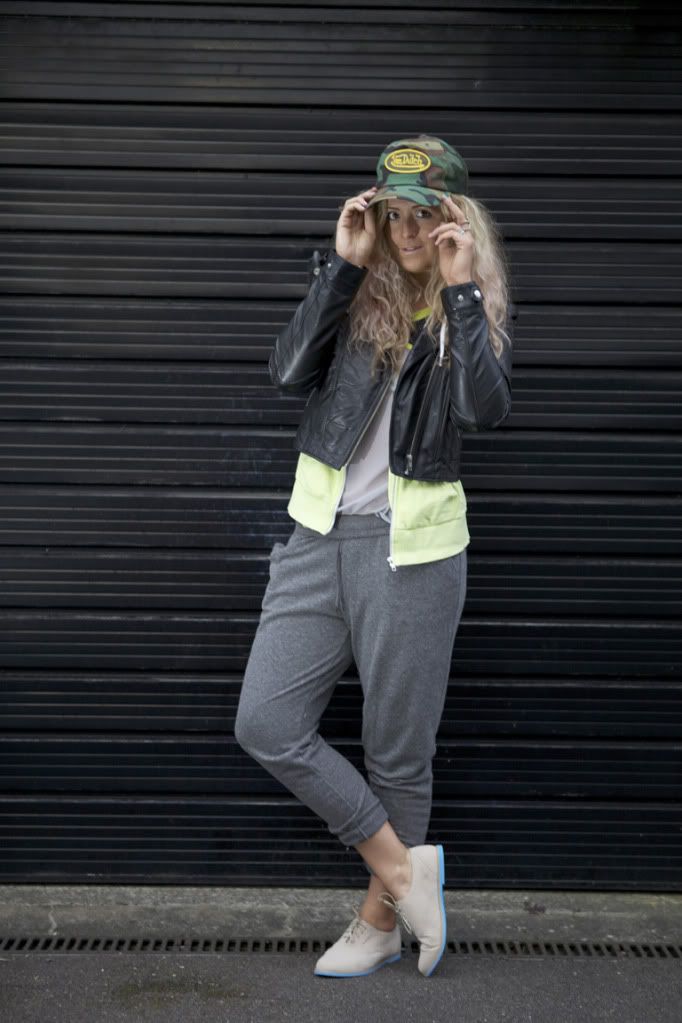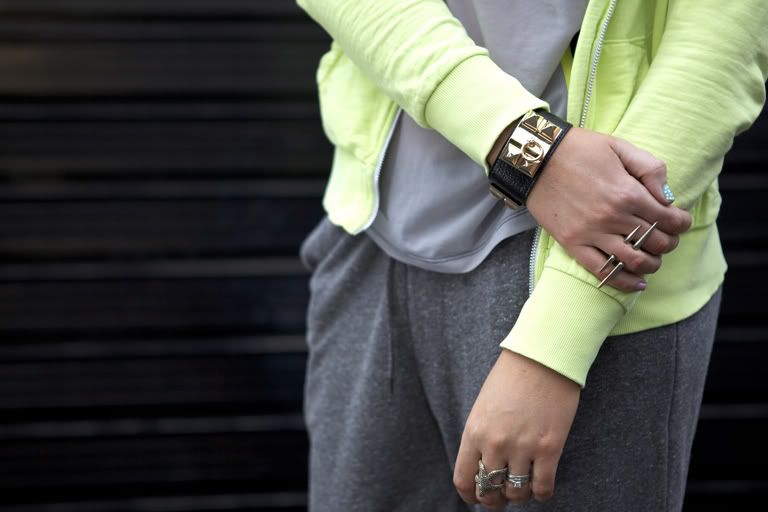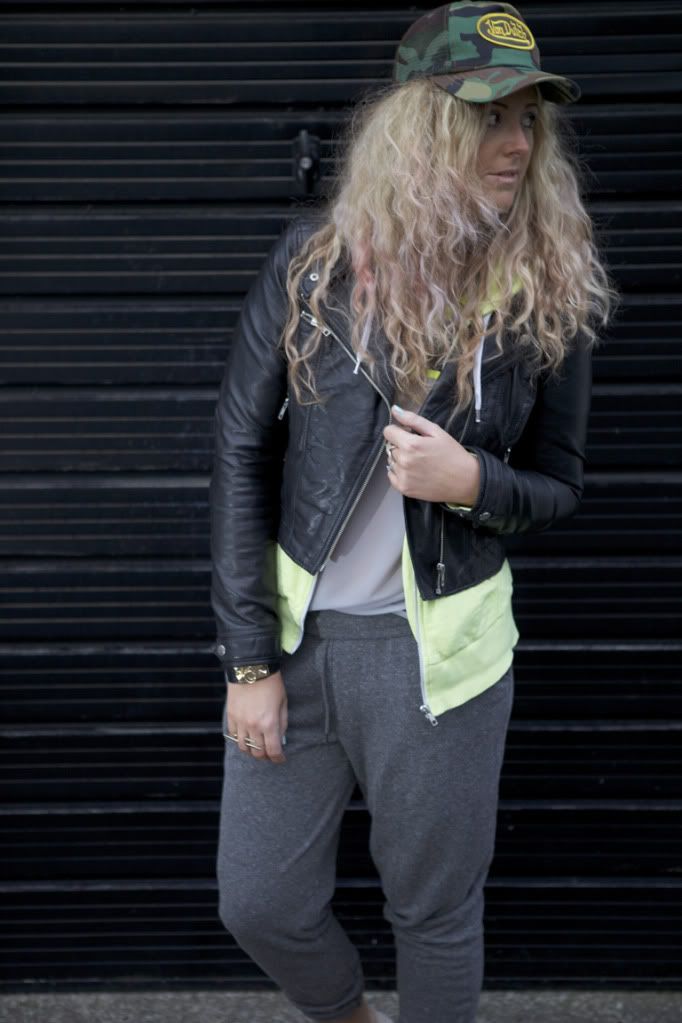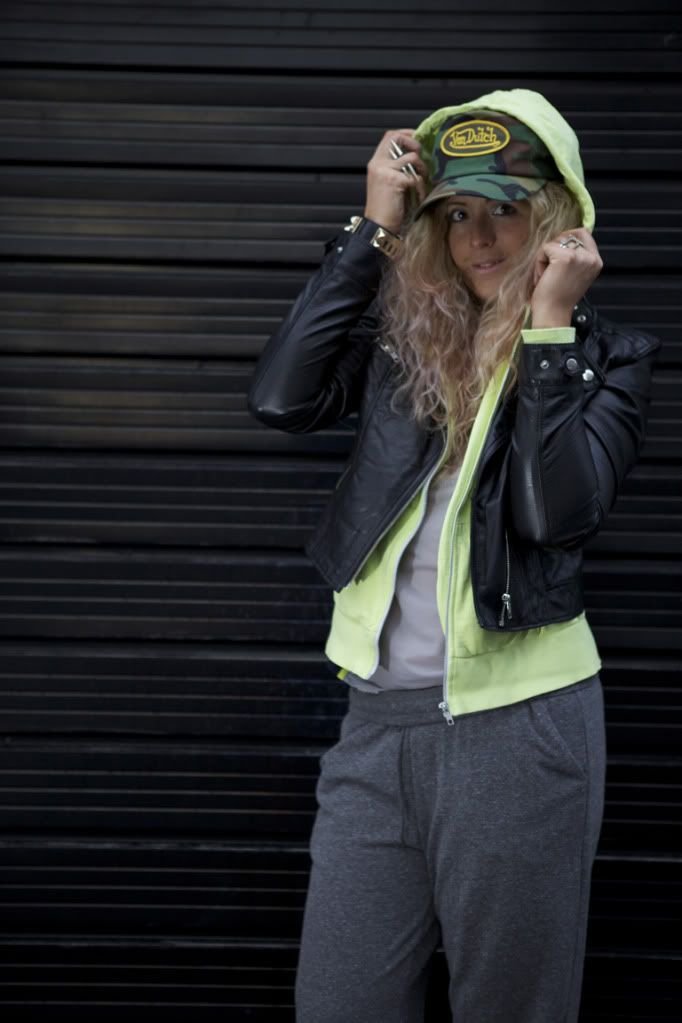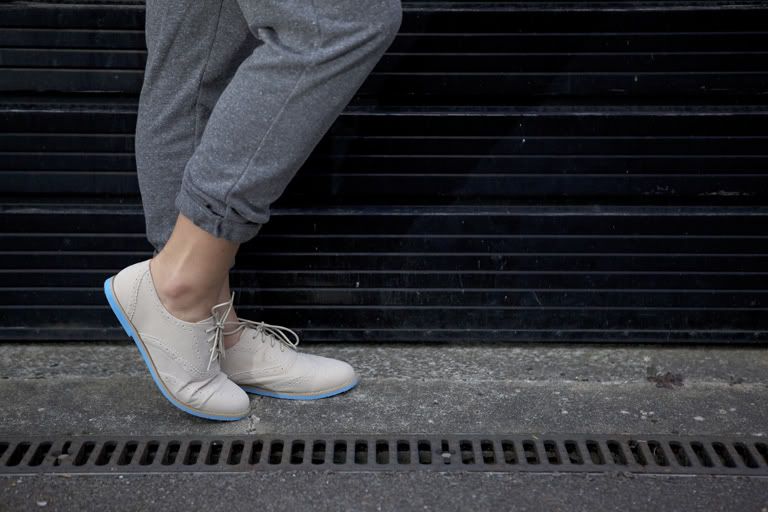 I Am Wearing :
Sports Luxe T-shirt - c/o Asos
Grey Marl Sweat Pants - H&M
Neon Hoodie - H&M
Biker Jacket - H&M
Trucker Cap - Von Dutch
Leather Backpack - Vintage
Blue Sole Brogues - Liverpool St Johns Market
Hermes Leather Studded Bracelet - Ebay
Rings - Asos
This was the 3rd item I had to style for the Asos Fashion Finder Blogger challenge and BOY was it hard work!!
Sports Luxe is sooo not my thing, but i really did enjoy the challenge!
What do you think?
It was posted on the Asos Facebook page yesterday and this was the only outfit I got negative feedback on, and for Facebook that is pretty good!! For some reason people think they can be rude about you on facebook!
I also met one of my gorgeous readers yesterday too! The VERY pretty Georgie (I sooo hope I got ur name right, pleeeease correct me if I am wrong!), saw me in Spitalfields and came over to say hi! How lovely!!

You made my day !!
Hope you have all had a great week!!
Its FRIIIDAYYYY!!
What are ur plans for the weekend?
I am going to the London Marathon on Sunday to cheer on my friends I am soooo excited, I LOVE the marathon it is so nice to see soooo many people running for charities, humans can be soo flipping brilliant!
Have a GREAT weekend what ever you are doing!
Mwah!