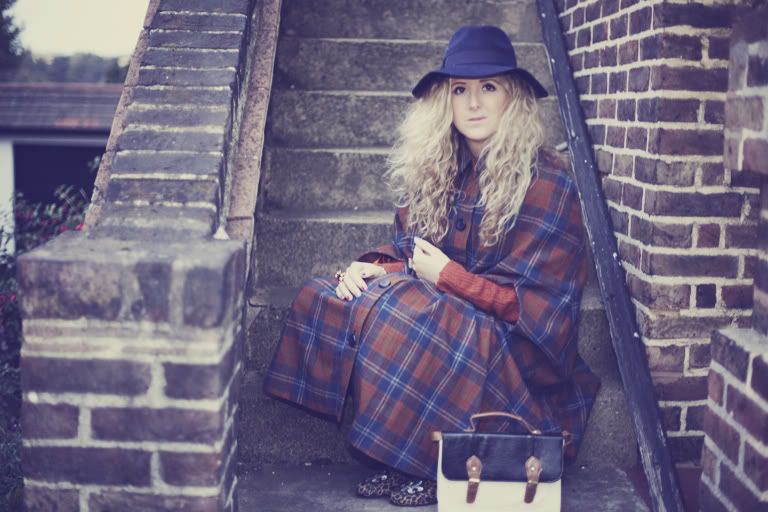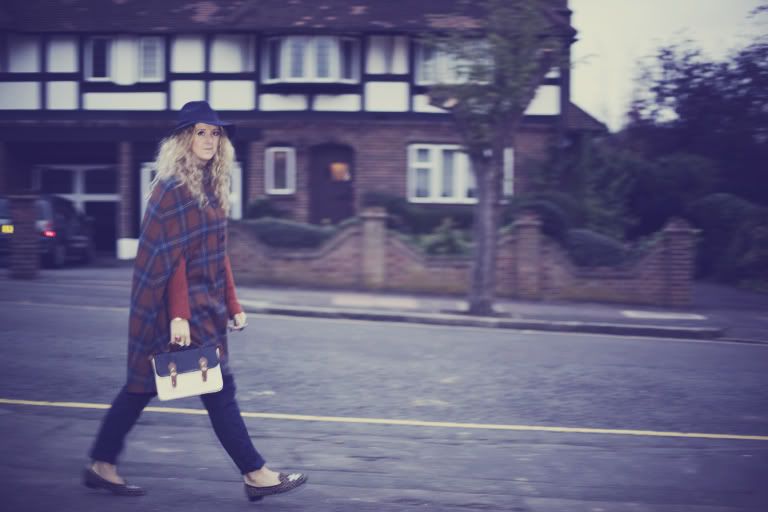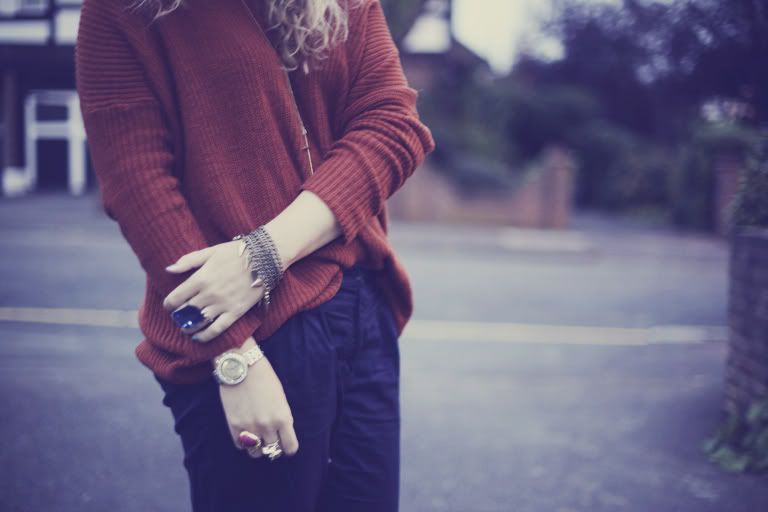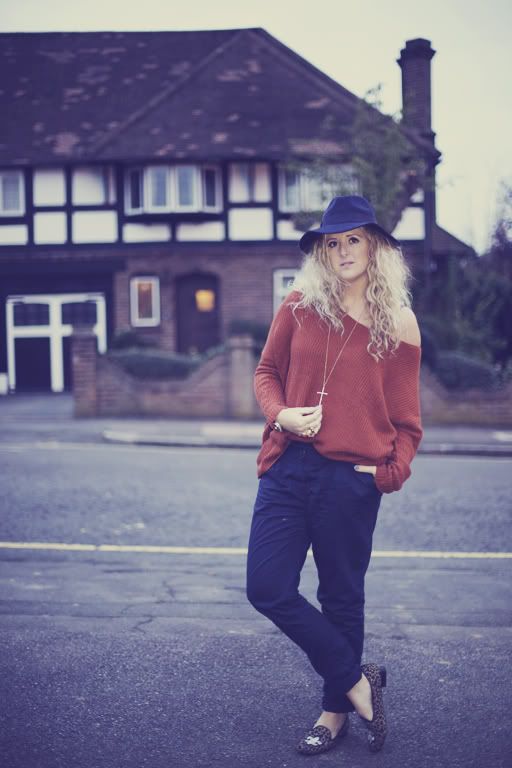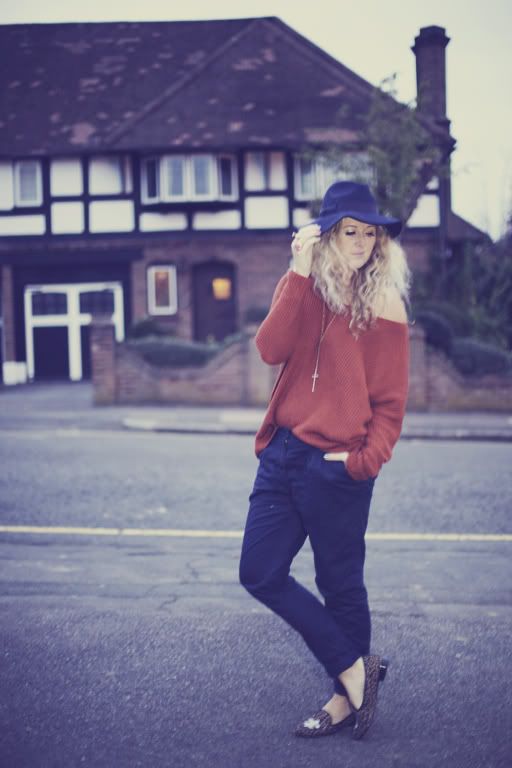 Hat - TK Maxx
Cape - Vintage Ebay
Oversized Jumper - Stravadust (bought in Spain)
Navy Chinos - H&M
Leopard Print Slippers - Asos
Briefcase Bag - Primark
Cross Necklace - Forever 21
YSL arty look Ring - Ebay
Blue Ring - Dorothy Perkins
Rabbit Ring - Primark
Bracelet - Forever 21
This is my vintage cape that I bought from ebay last year, just havent worn it yet! It is 100% wool and is soooo warm!! I am LOVING it, think i need a pair of long leather gloves to wear with it when it gets colder because most of your arms are out of the sleeves!
You are gonna be seeing A LOT of this jumper because I just LOVE it! The colour, how easy it is to wear and how warm it keeps me, it is a winner!
Bought some lovely knits from Primark this weekend! Will get some pics up soon, I also bought a pair of leather trousers! Not sure if I am gonna keep them tho, not sure if they look too similar to the H&M leather look ones that i wore here in my red & black post.
Need to get my friends round to get a second opinion!
Hope you are all having a wonderful weekend!
I am off to order a chinese and watch a bit of TV trash aka the X Factor!! ... Don't judge me!
Peace & Love
xoxo Clare Astra xoxo