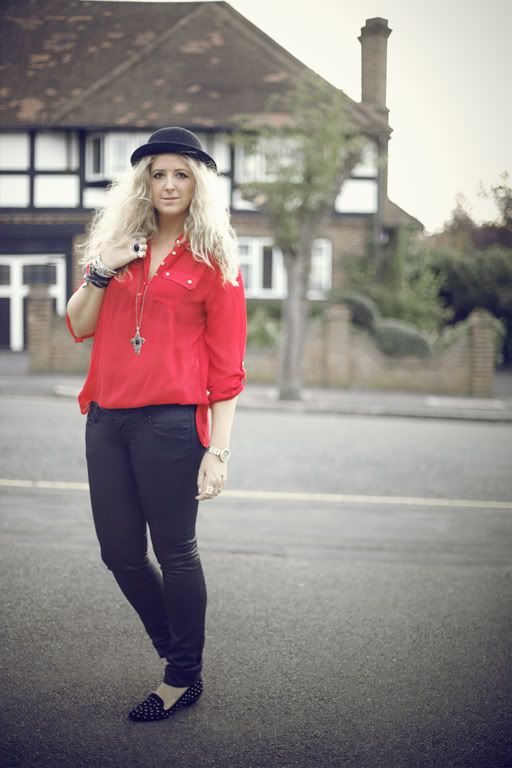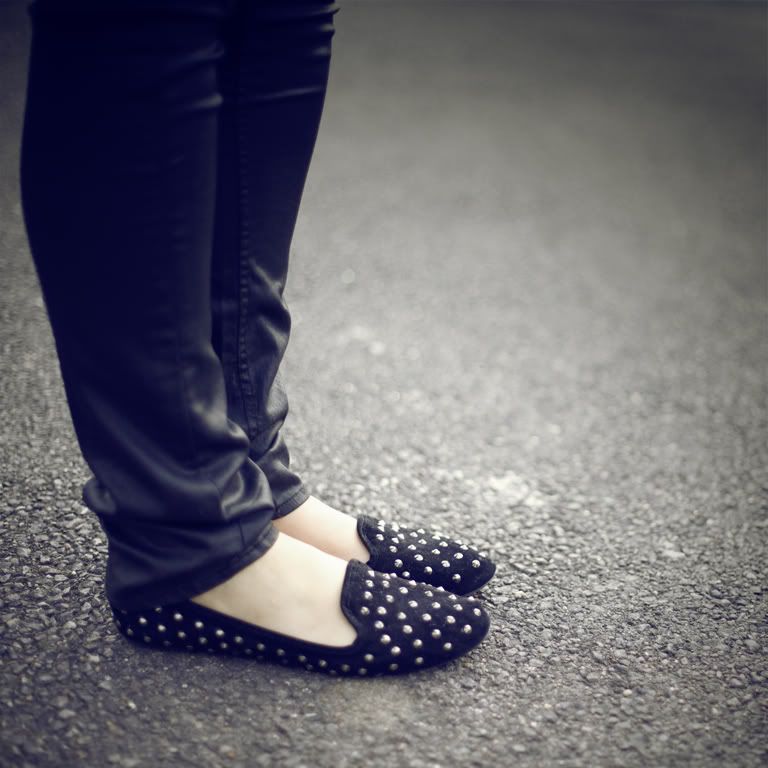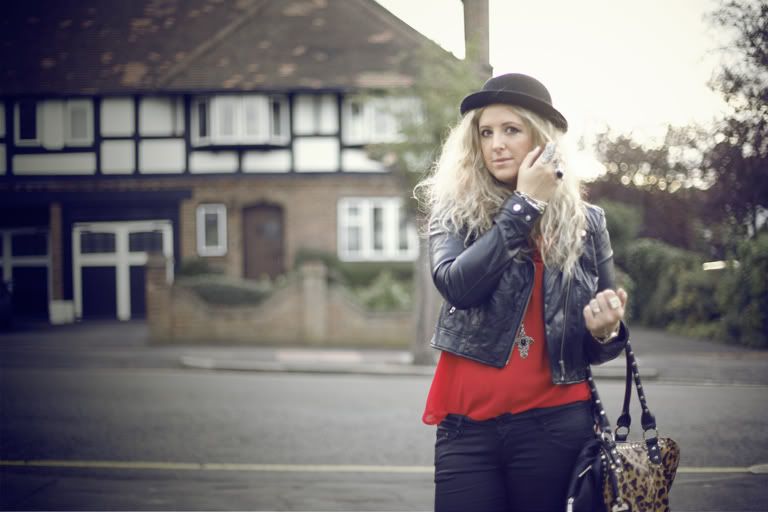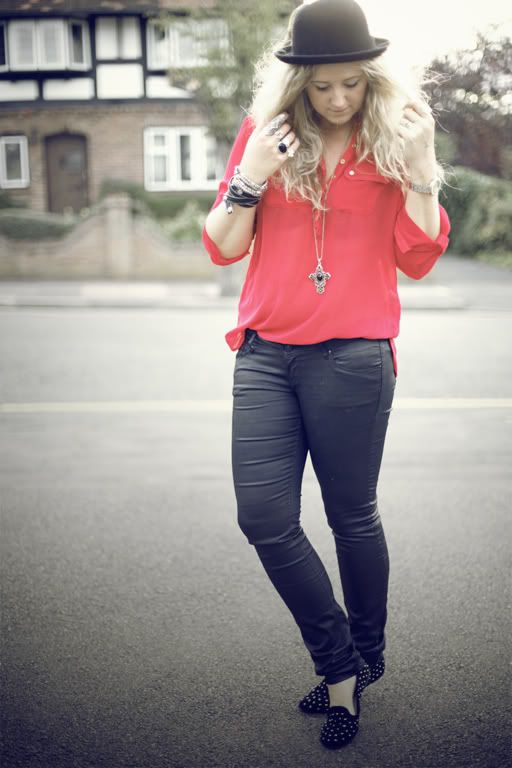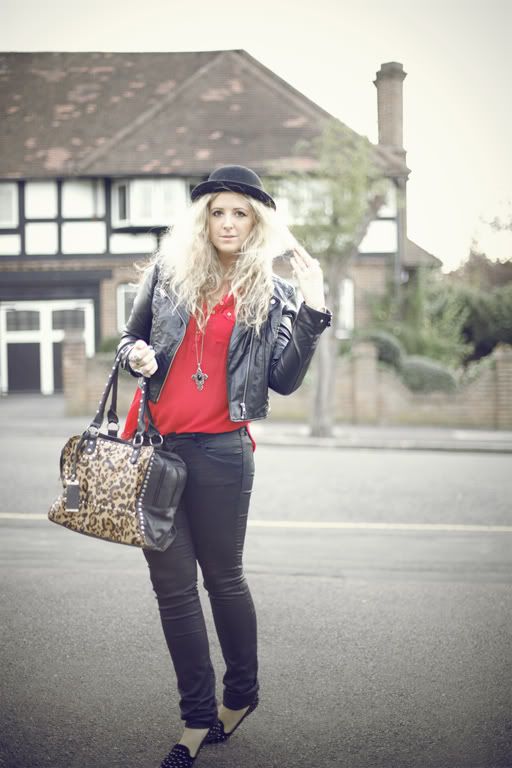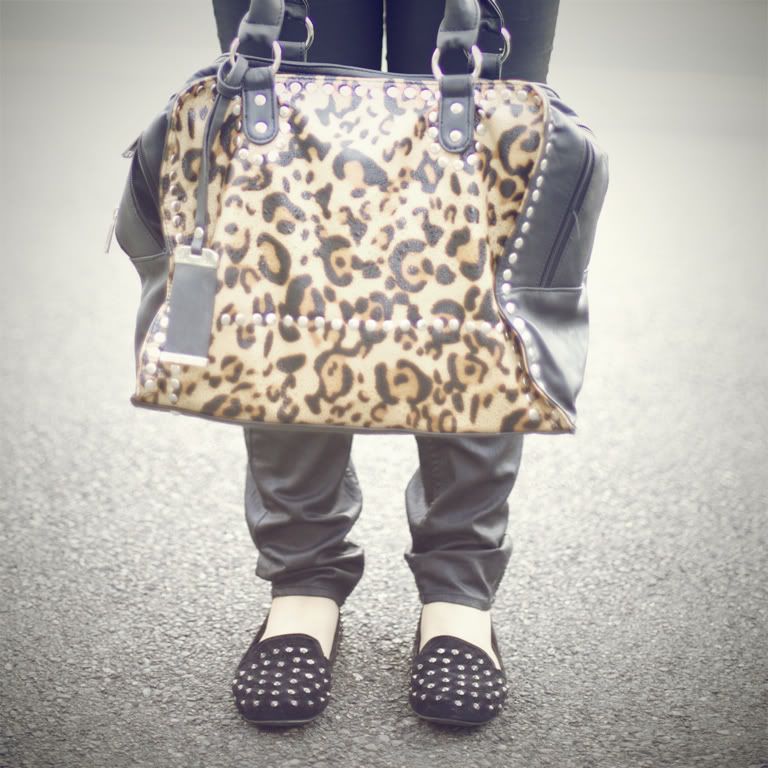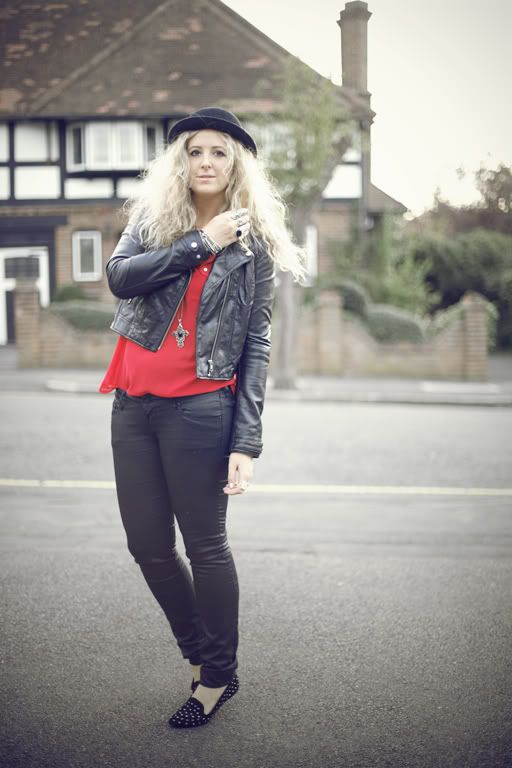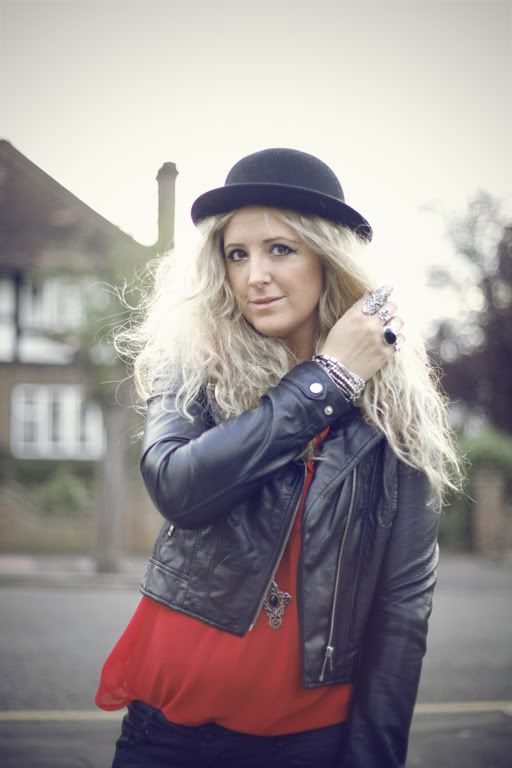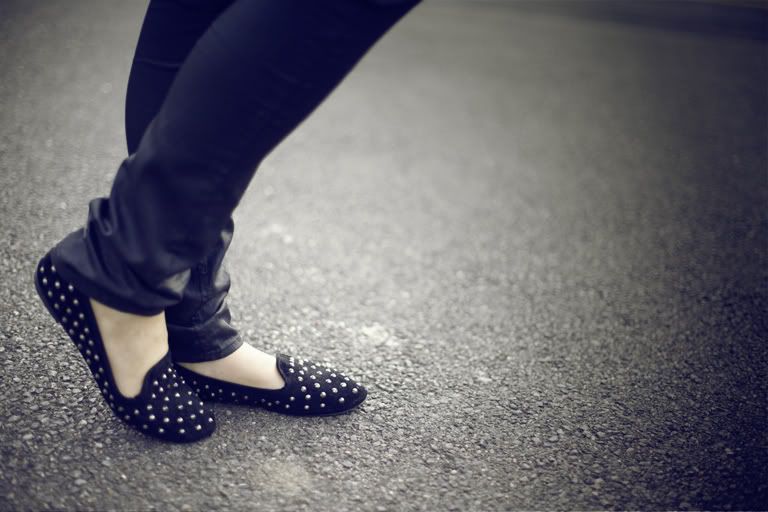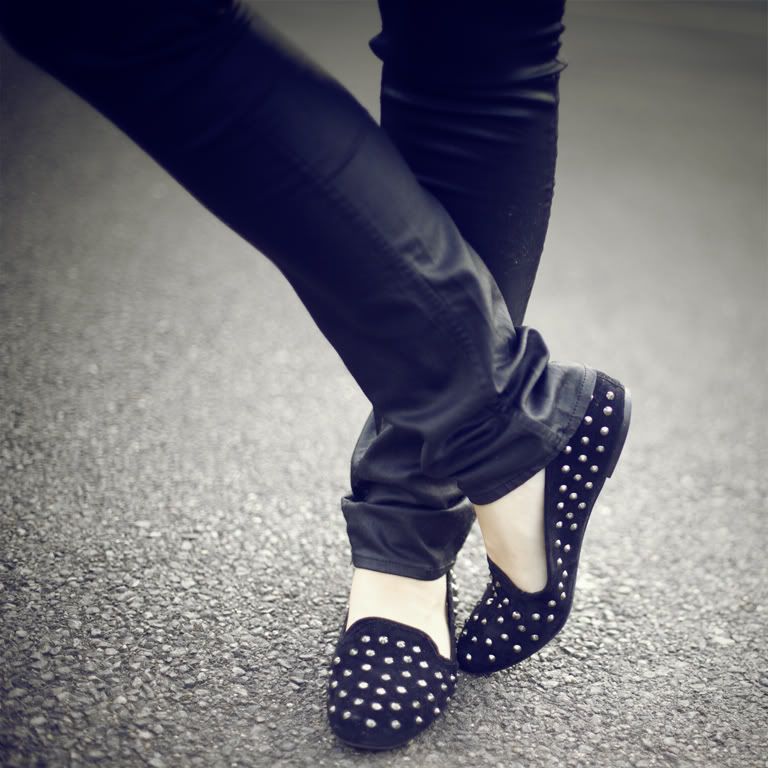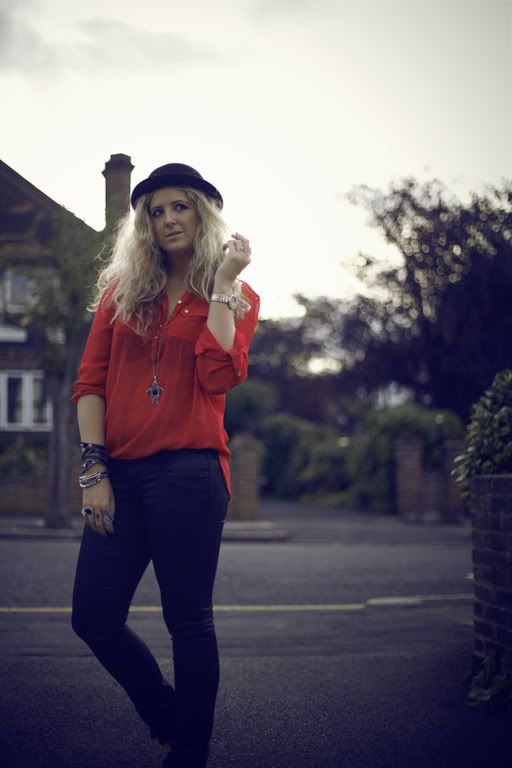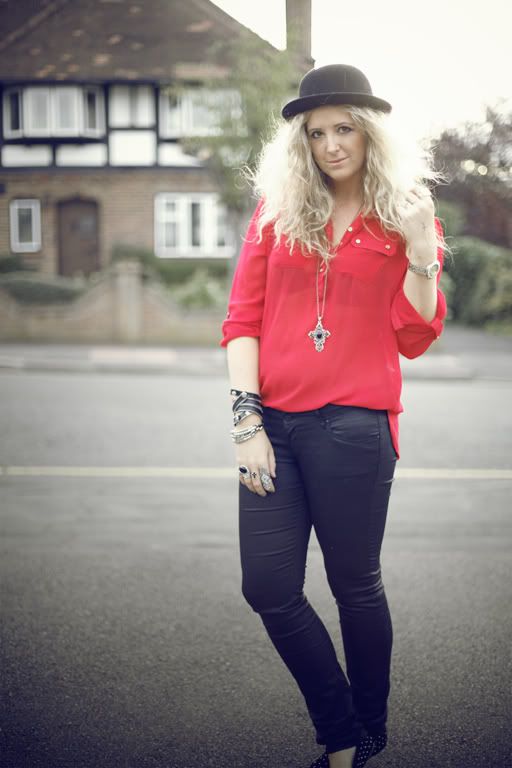 Hat - Primark
Red Sheer Blouse - Primark
Leather Look Biker Jacket - H&M
Leather Look Jeans - H&M
Leopard Print Bag - Market
Studded Slippers - Topshop
Black Bracelet - Primark
Sliver Bracelet - Forever 21
Cross Necklace - Primark
Silver ring - Primark
YSL arty look Ring - Ebay
2 x Cross Rings - Gifted (form the beautiful Nicole Ford)
Cross ring/bracelet - Asos
Scrabble Ring - Ebay
This is what I wore to the QVC pop-up shop party!
I dont normally wear soooo much black but I had just received the 2 rock and roll cross rings in the post that day and I was inspired to dress like a little rock chick!
Love these H&M leather/wet look skinny jeans ... they are sooooo comfy and look AWESOME with my new TopShop studded slippers which I LOOOOVE even more!! Want to wear them ALL the time! Need to work out some more outfits for them to go with!
I am SO loving the outdoor slipper trend right now! I have plans to get a glitter pair for Chrsitmas party season!
I have been working all weekend so no outfit posts from this weekend but will try and get some more done this week! I got a gorgeous new bag from Tesco F&F last week so wanna show you guys that!!
Hope you all enjoyed your weekend, happy Monday gorgeous!
Peace & Love
xoxo Clare Astra xoxo