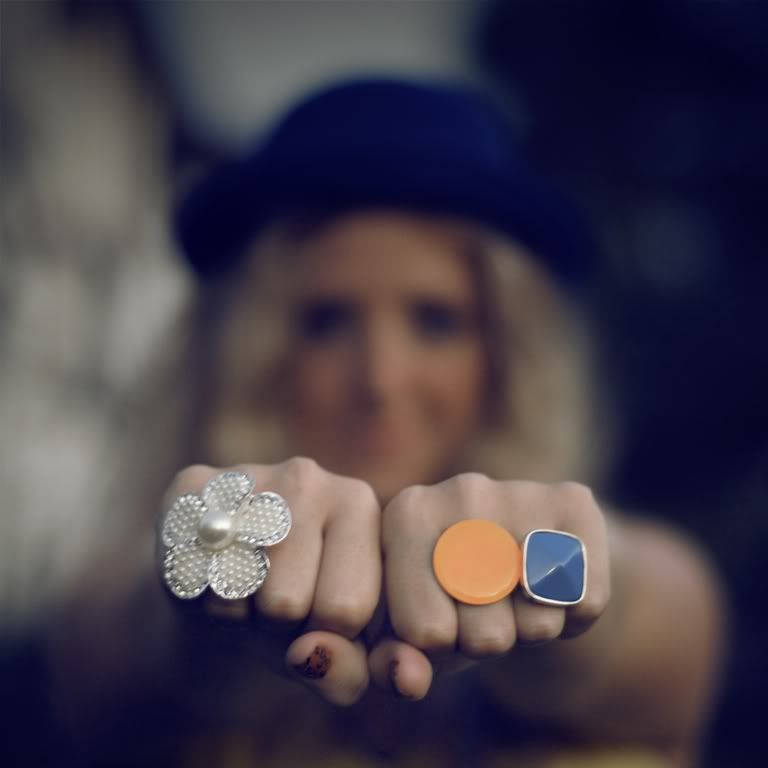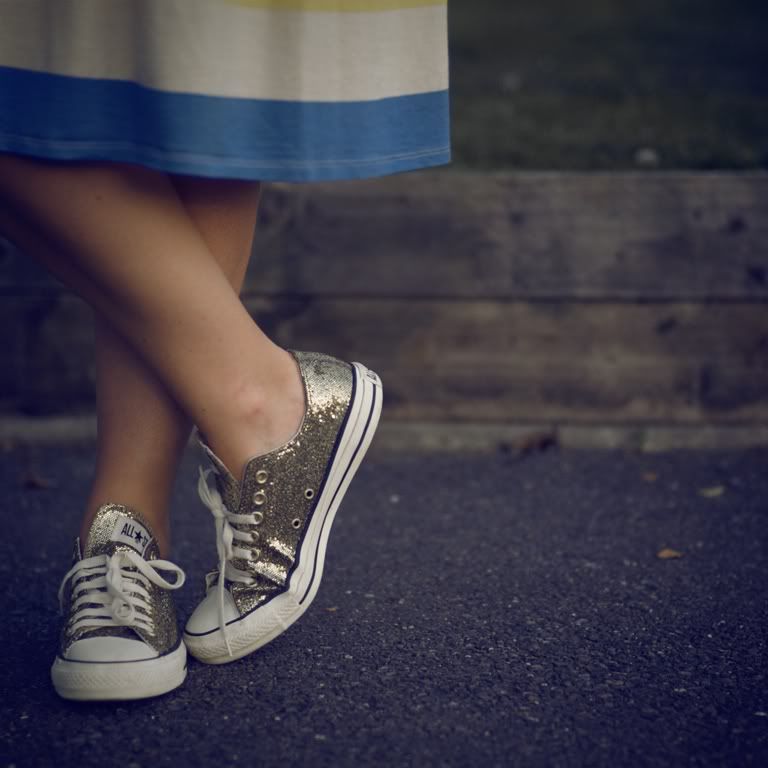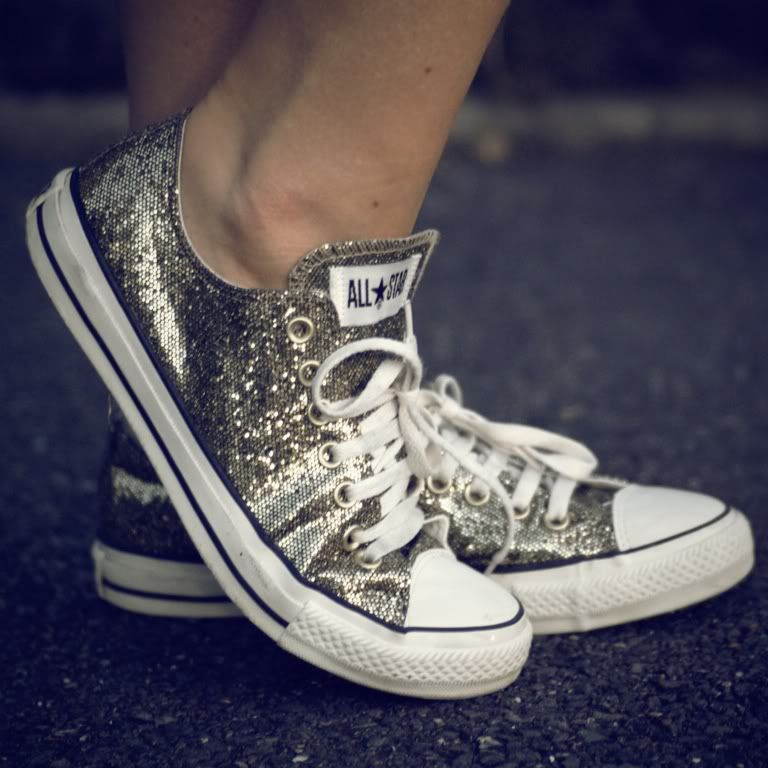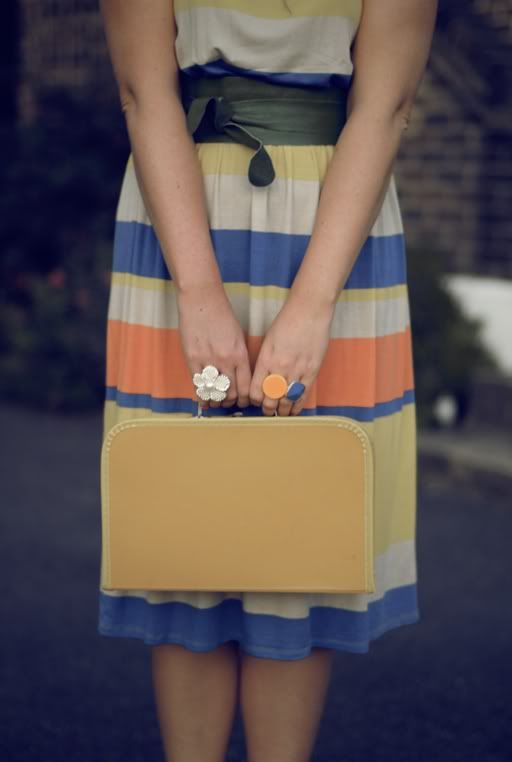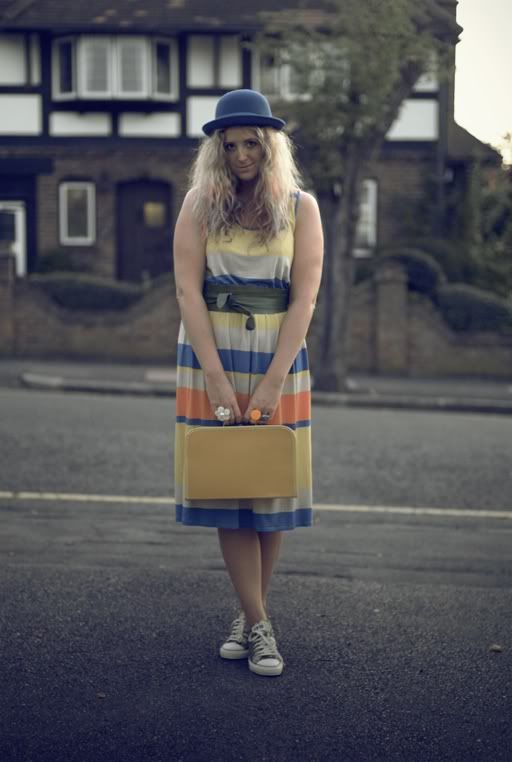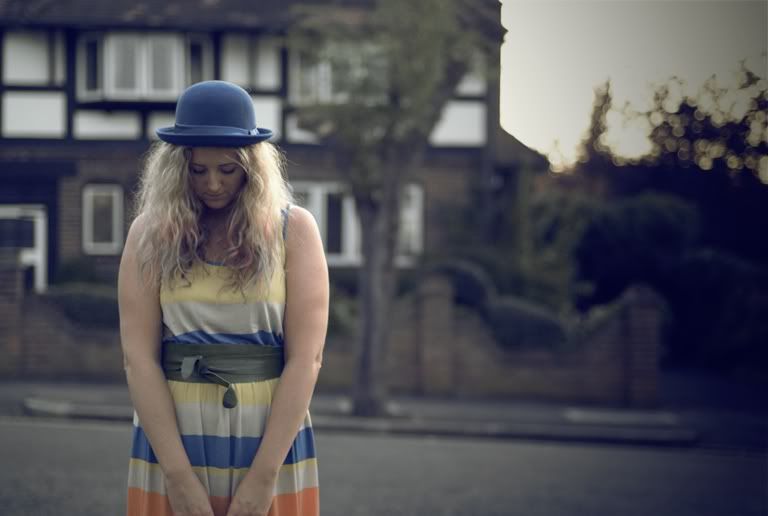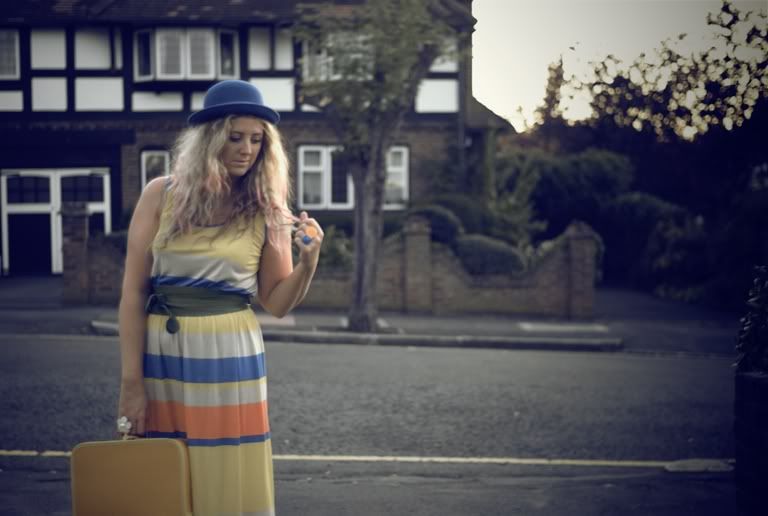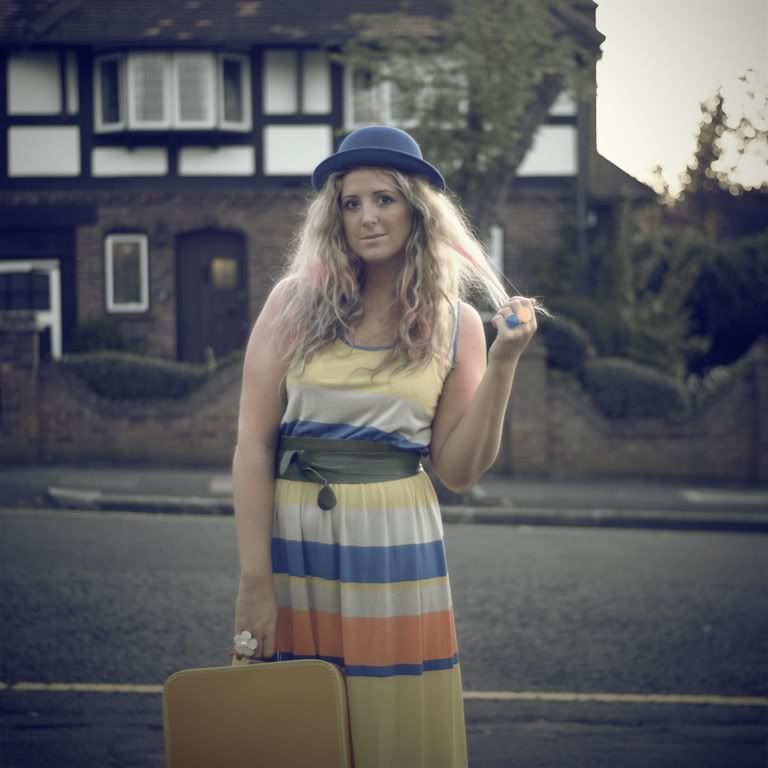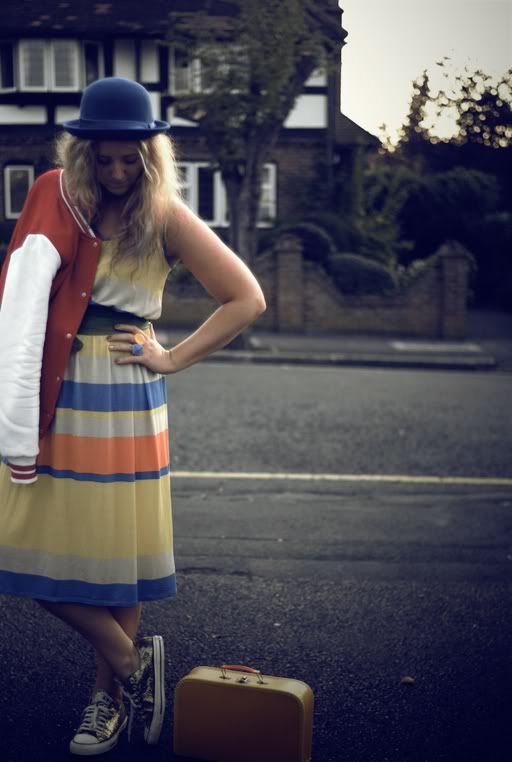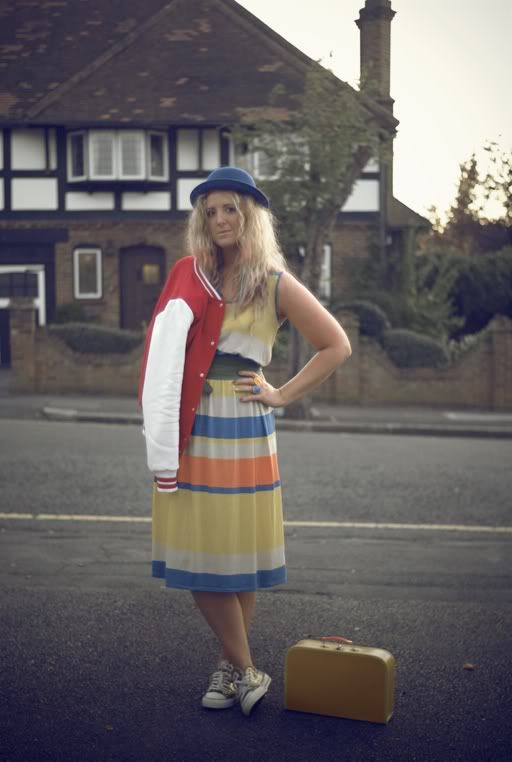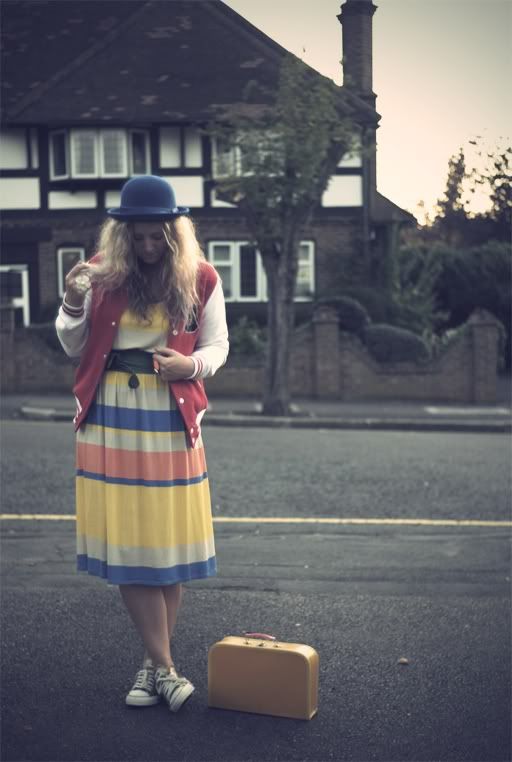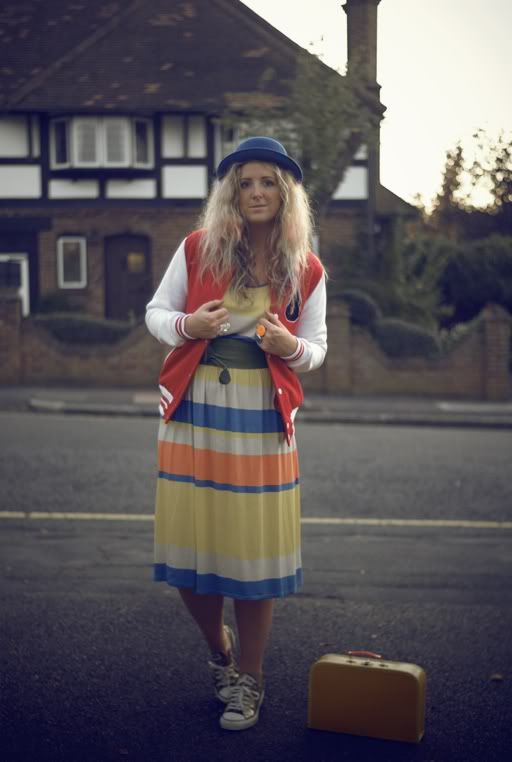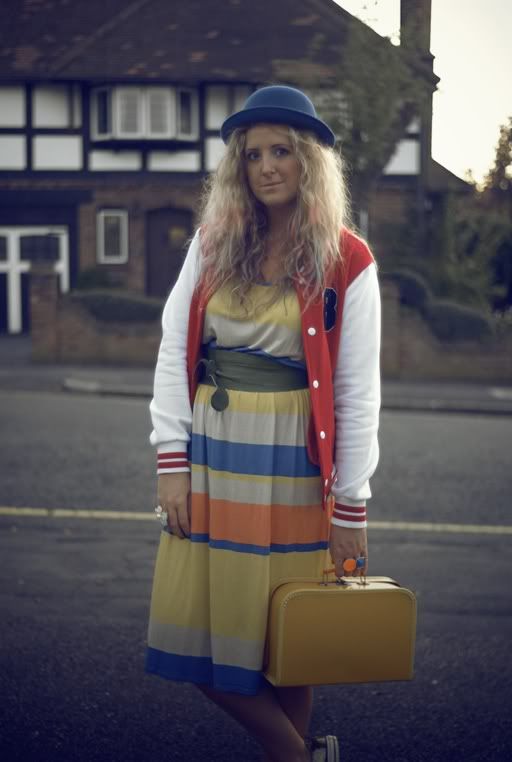 Dress - Primark
Red Baseball Jacket - Primark
Green Leather Belt - Miss Selfridge
Blue Bowler Hat - H&M
Mustard Mini SuitCase - Vintage
Rings - Gifted
Orange Ring - Frassy
Gold Glitter Converse - Bought on Ebay
I LOVE Ebay!
I put a cheeky little starting bid on these FABULOUS gold glitter converse and then totally forgot about them until I got a message on my phone to say I had won the auction!! New Converse for £5 boxed!!! Happy days!!
My hair is fading fast! Need to do it again soon, but in two minds about it! To rainbow dip dye or not to rainbow dip dye that is the question! .... hmmmmm
Hope you are all having a great week ... mine is SUPER busy and will be for the next few weeks as work is pretty full on at the moment!
Peace & Love
xoxo Clare Astra xoxo