For a while know I have been looking for a way of displaying my ever growing ring collection, at first I thought I wanted a vintage look, but couldn't the "right" thing.
Whilst out shopping with my friend Sarah, she dragged me into Muji for some scented candles, where I stumbled across some shiny acrylic storage boxes . Whilst contemplating what I could do with it I spotted the padded ring holders on the next shelf!! I immediately got the shop guy to take them all out of the packaging slot them together and popped the BIGGEST ring that I was wearing into the ring holder. Then I tested the draw action, the ring fitted and the box made it look GORGEOUS!
SOLD!
Cloth tray with ring partition £6:50


Acrylic draws with flip-top lid £11:50




Together priceless!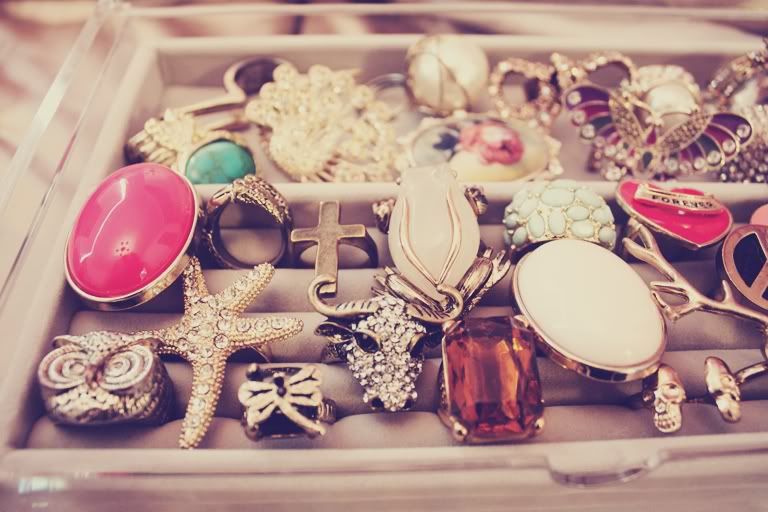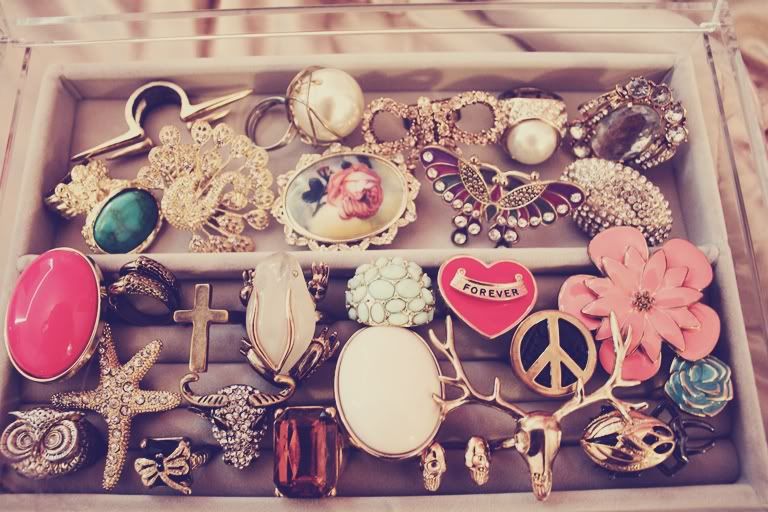 My collection looks good in here right?
These are all my "gold" rings, need to go buy another one the display my "sliver" rings!
I am sooo pleased with it! .... and it was heaps of fun arranging the rings too!
Hope you guys have got fabulous plans for the weekend?
I will be working! ... booo (it's all about the money, gotta pay for the ring collection somehow hay!)
Peace & Love Always
xoxo Clare Astra xoxo