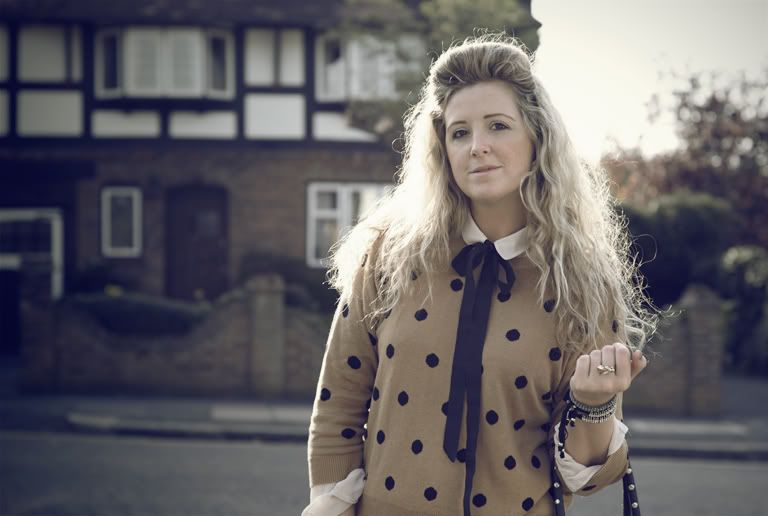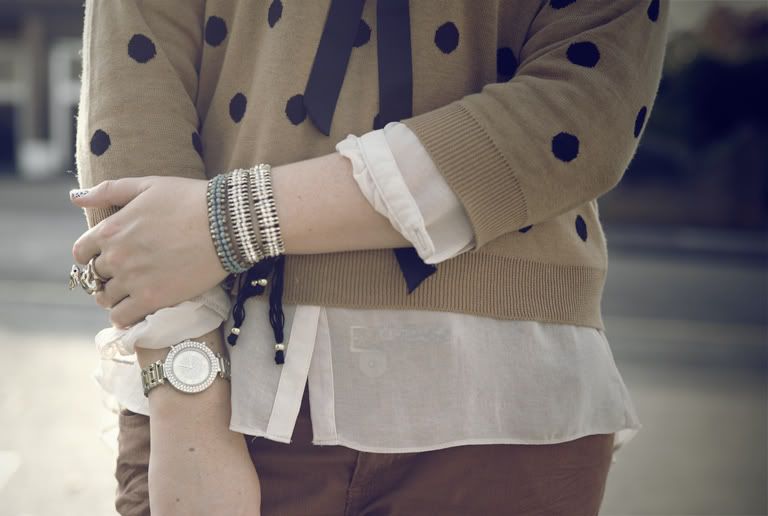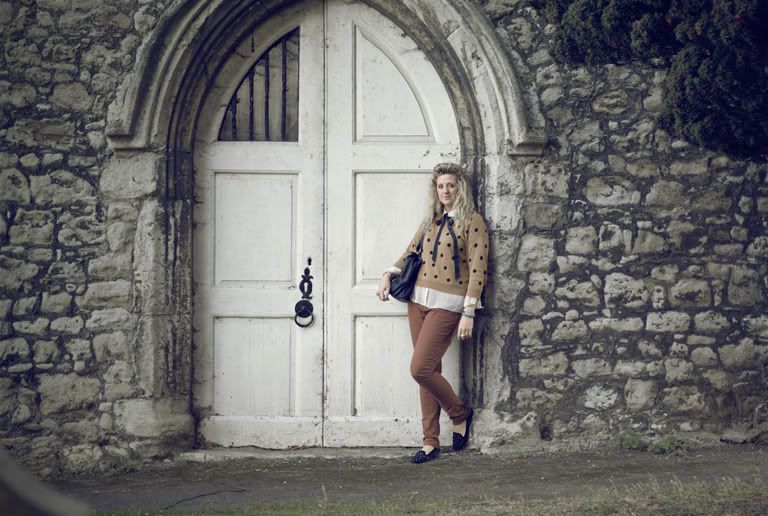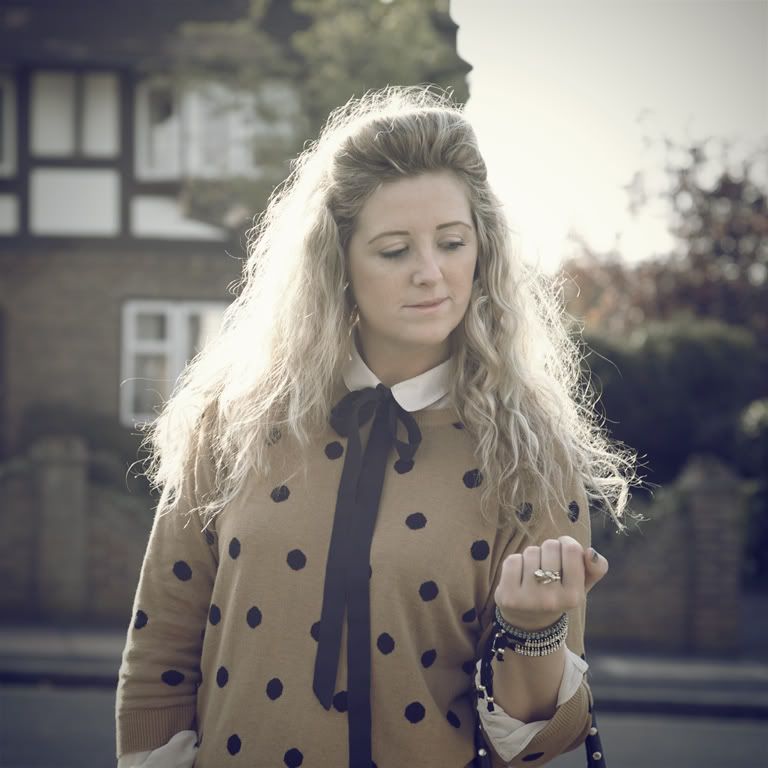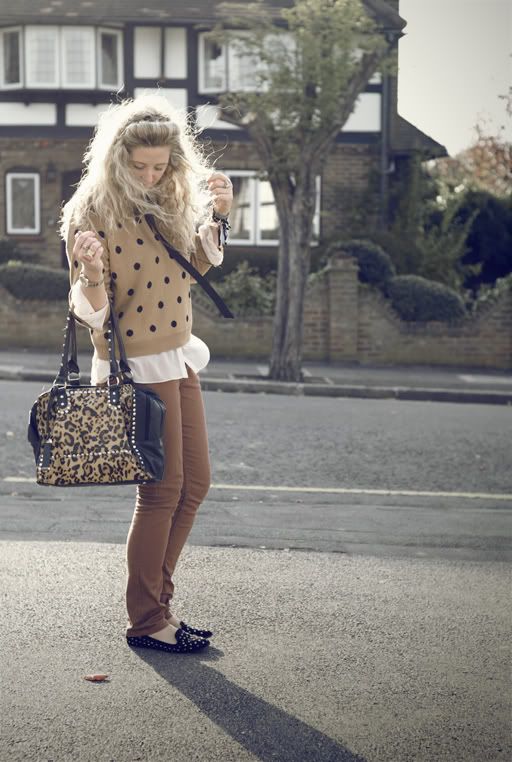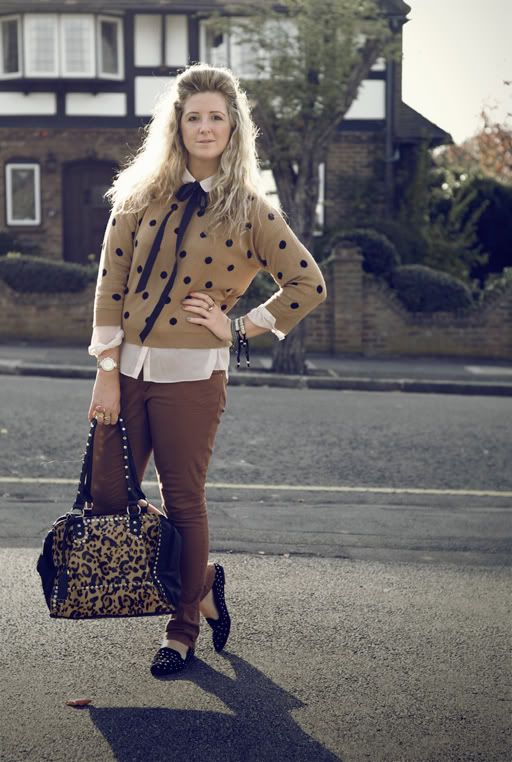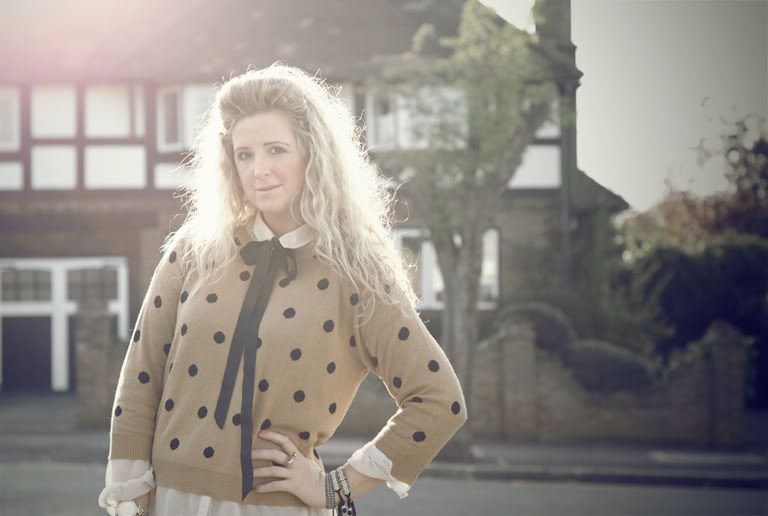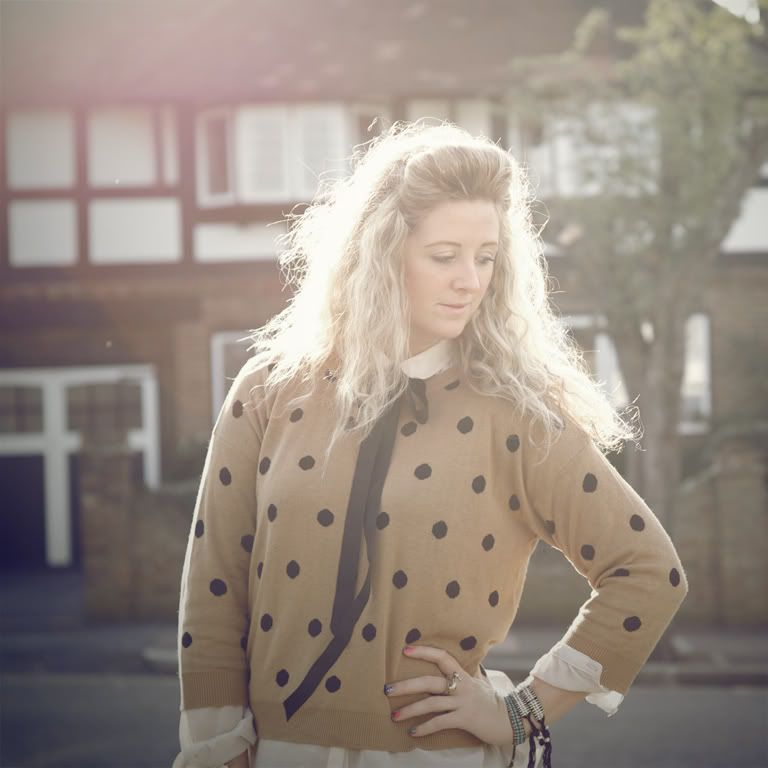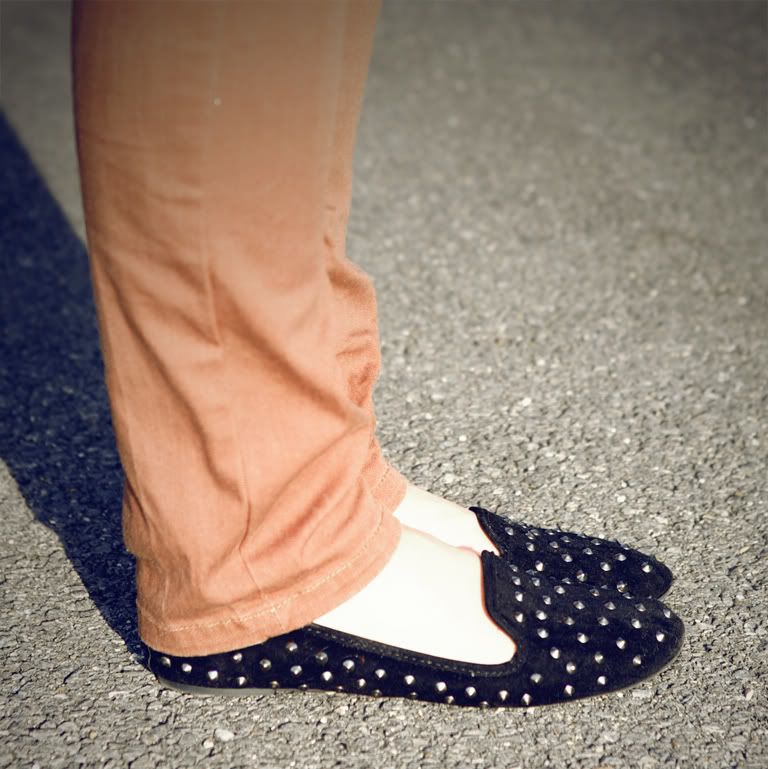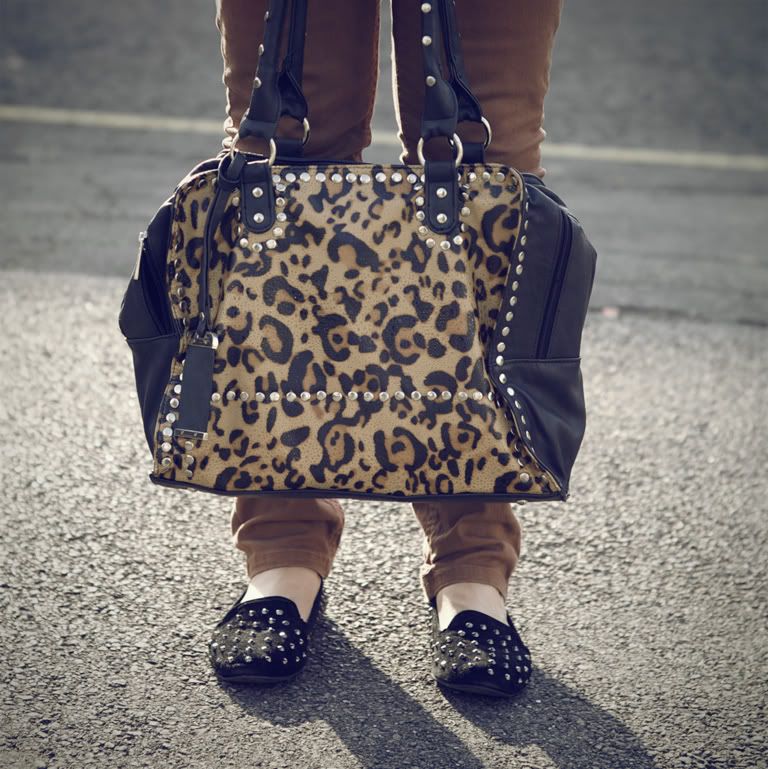 Polka Dot Jumper - Primark
Sheer Blouse - Primark
Burnt Orange Jeans - Primark
Leopard Print Bag - Market
Studded Slippers - TopShop
Black Bow - Ribbon
Bracelets - Primark
Watch - River Island
YSL Arty look Ring - Ebay
Snake Ring - ASOS
So I had a VERY successful trip to Primark last Saturday and this jumper is one of my purchases! I LOVE it! It is soo comfy and easy to wear but the proof will be in the washing! I just hope it doesn't shrink because it is the perfect length as it is!
These photos were taken outside of our house and outside of a gorgeous country church that we visited on sunday in south Kent. I love old buildings filled with history and church yards are so romantic and full of history, they are just lovely to walk around.
Also I am trying out this new hairstyle ... I wanted a vintage look with a rocky/edgy twist .. would LOVE some feedback!! ( I am liking it but the only draw back is that I cant sit up straight in the car coz the roll hits the roof!)
Anyways, hope you are all having a good week so far!
BIG Love & heaps of Peace
xoxo Clare Astra xoxo