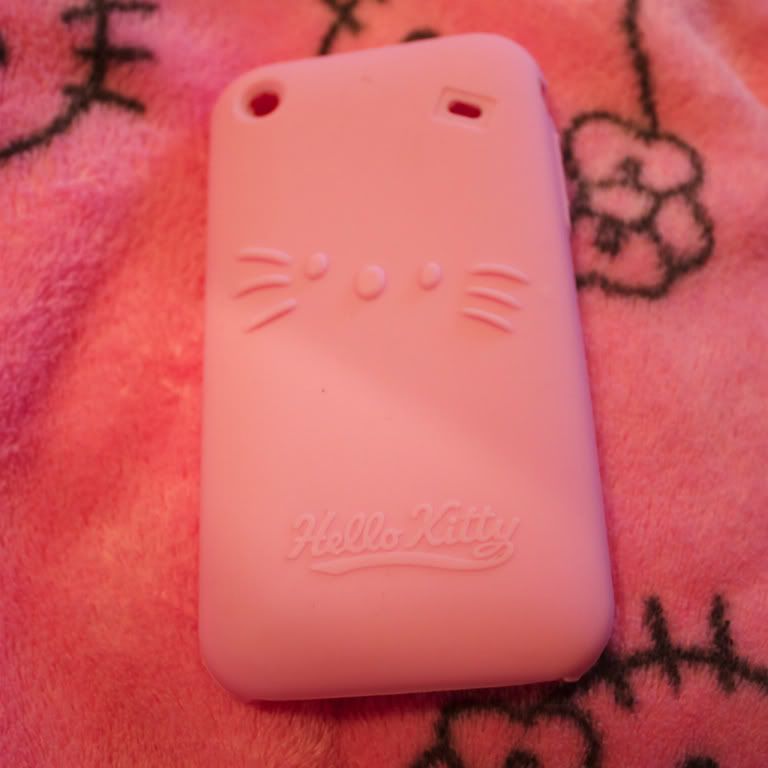 Ok so you may remember when I got this cute Hello Kitty phone cover , and it was all shiney and new and Kitty had a cute little 3D pink bow in here hair! (see older post here). Well the bow came off whilst I was out shopping and Kitty lost her cute :-(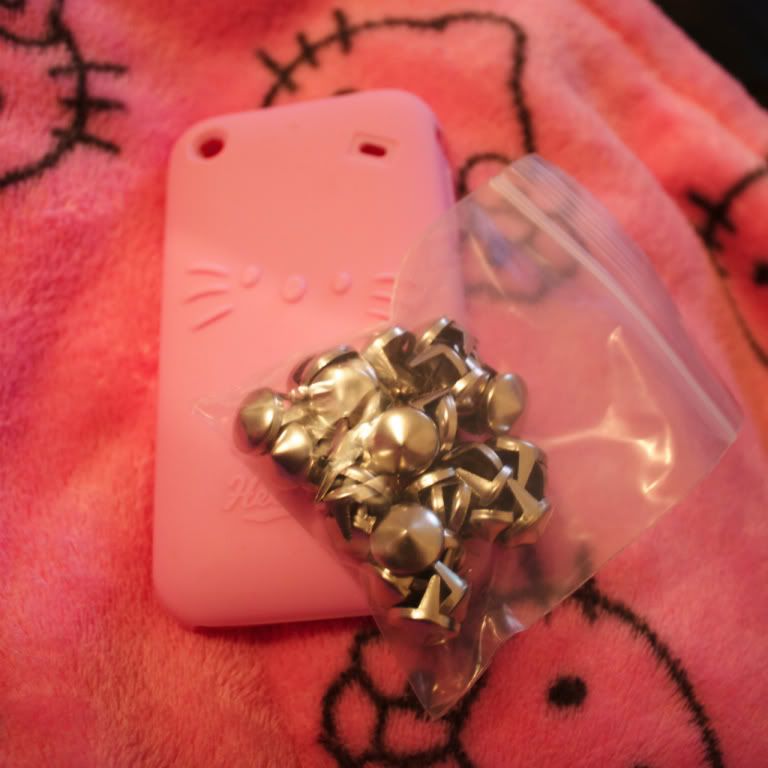 Then I remembered I had a couple of bags of studs in my customising kit and decided to give the cover a facelift instead of throwing it in the trash!
You will need a rubber phone case for this DIY, approx 40 studs depending on stud/phone size and something metal to fold the studs down ( I use the back of my nail clippers)





Then simply poke the studs through the rubber and fold the backs down firmly, making sure they do not stick out or can cause any damage to the back of your phone!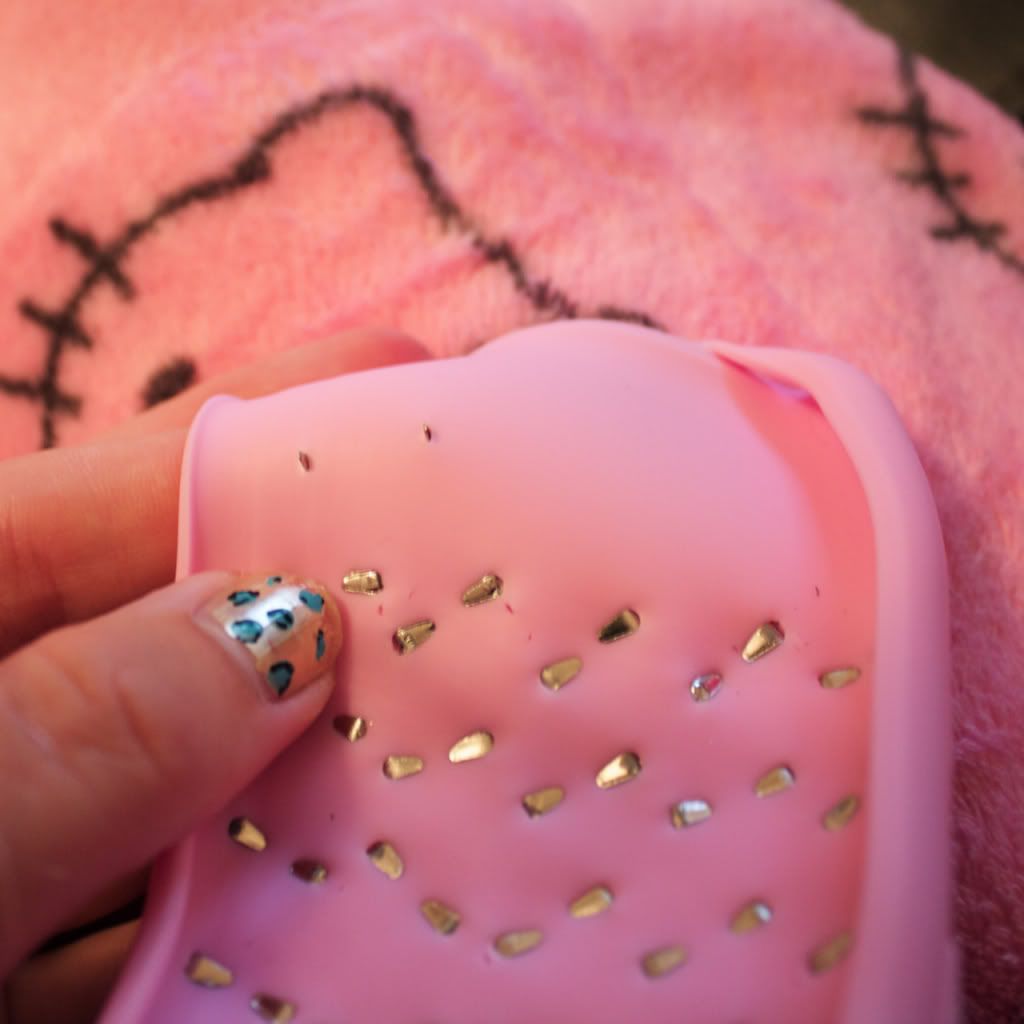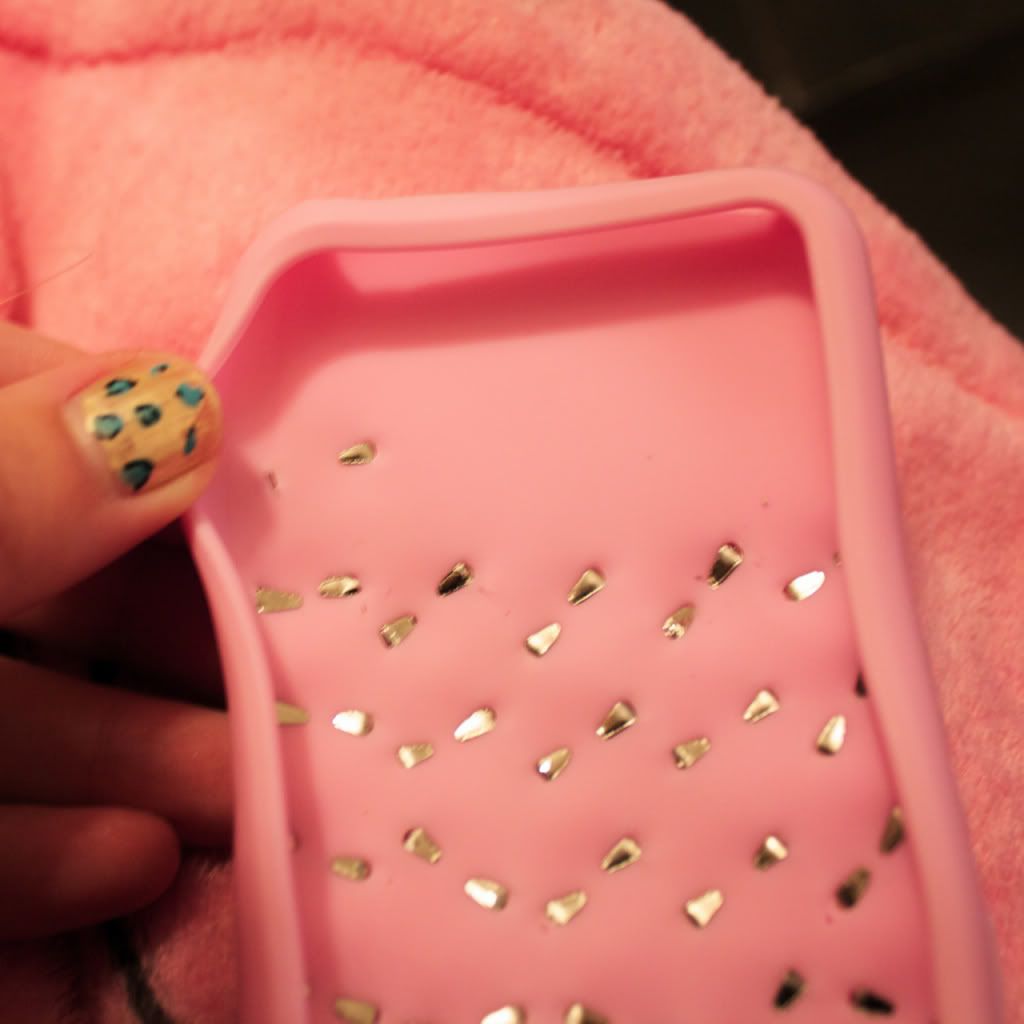 So I did this whilst watching the TV in my PJ's! Apologies for the Hello Kitty house coat shot but I wanted to show you how cool my phone looks in its new cover!!
If you decide to do your own phone cover DIY I would LOVE it if you could sent me some pics!
Share the Love!
Peace & Love
xoxo Clare Astra xoxo