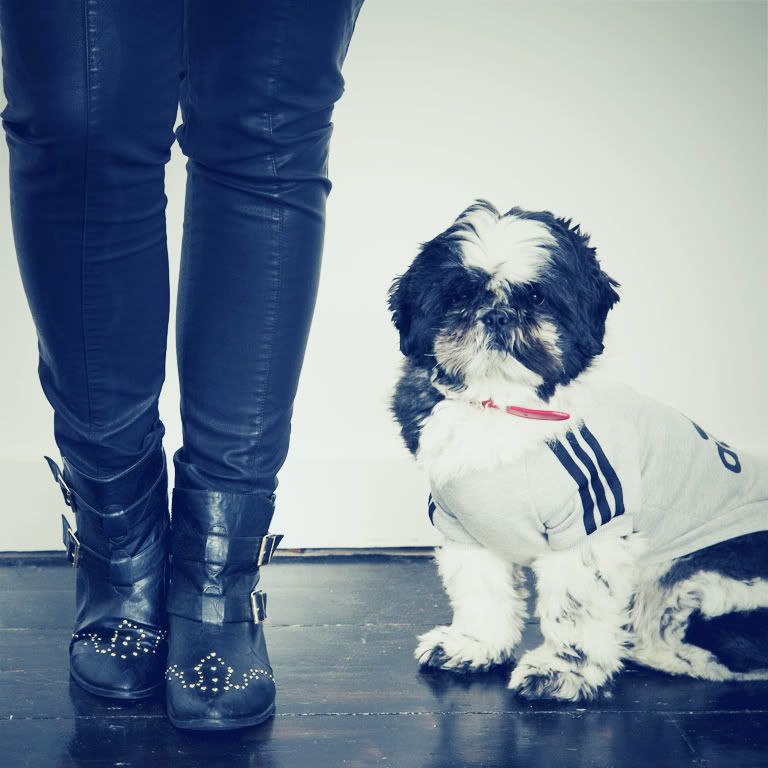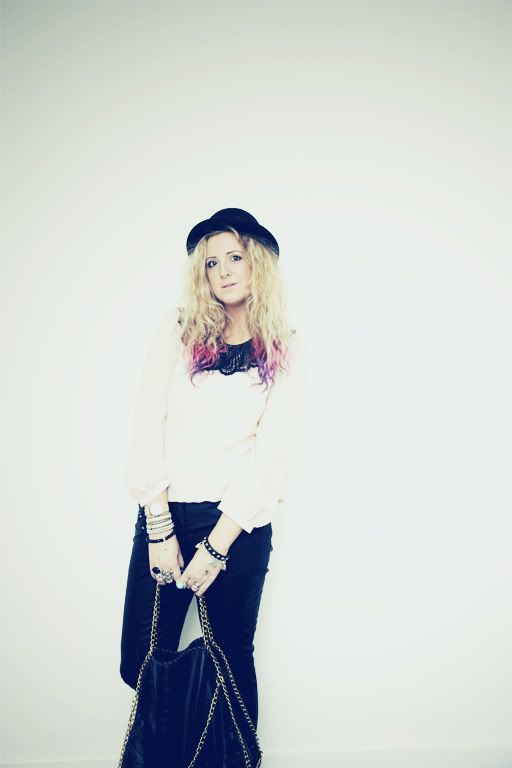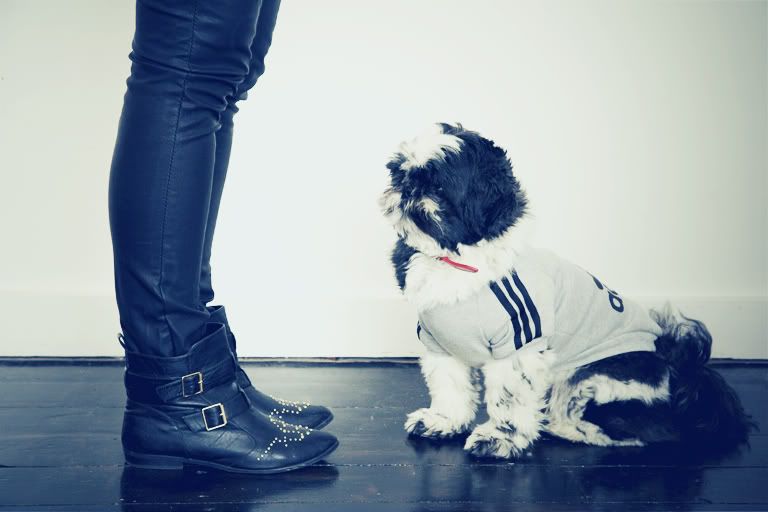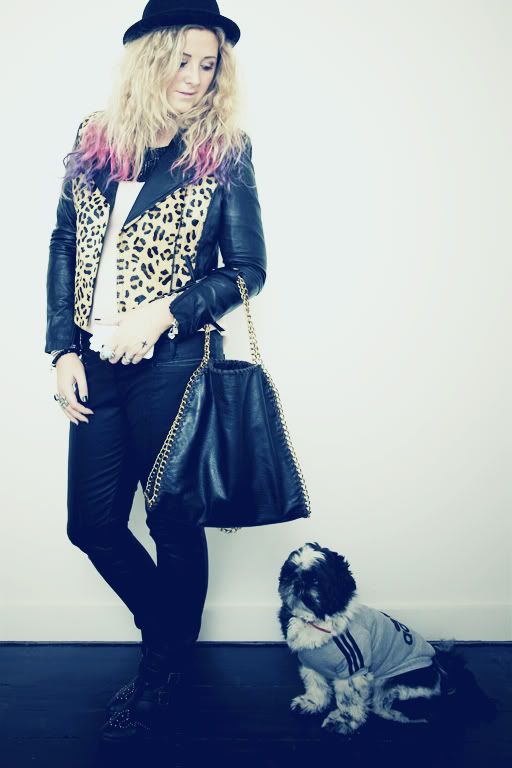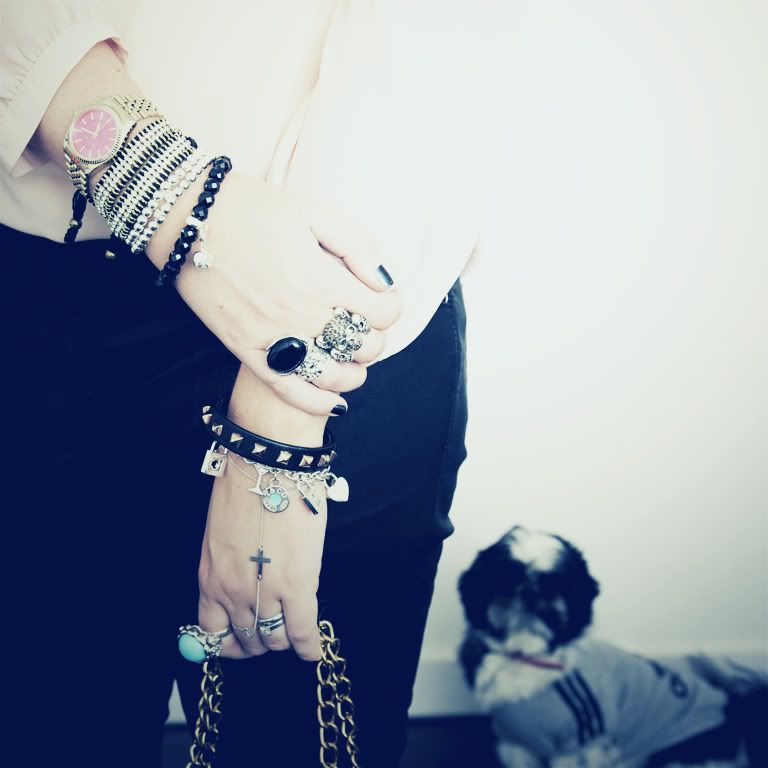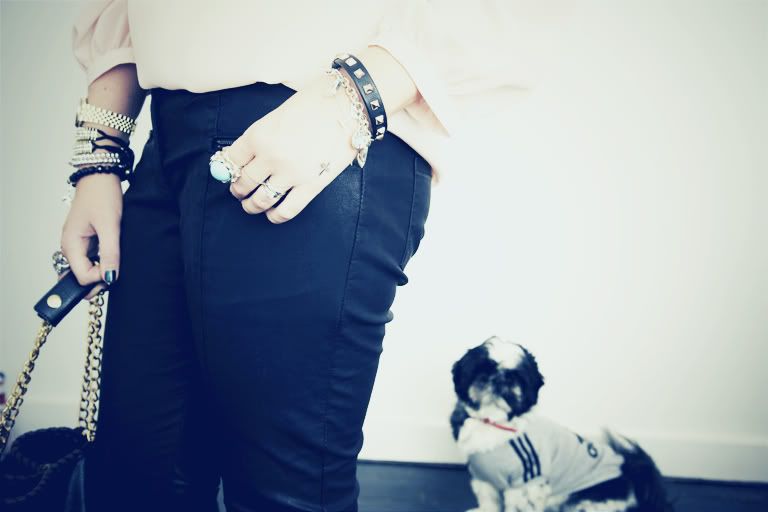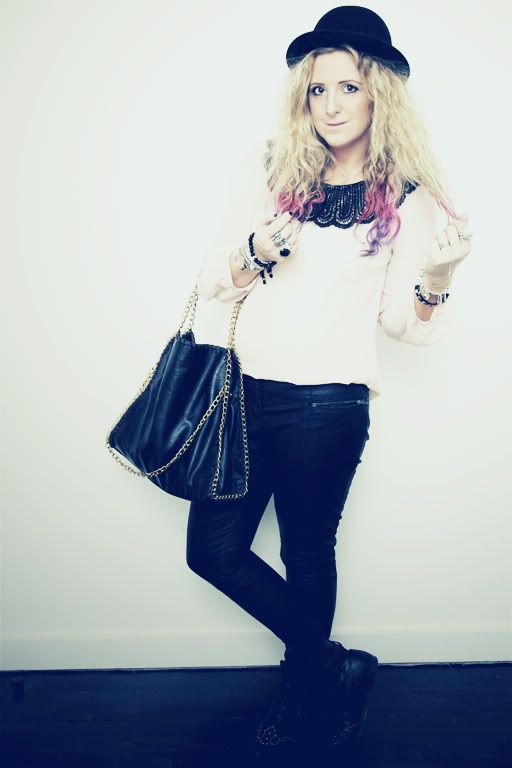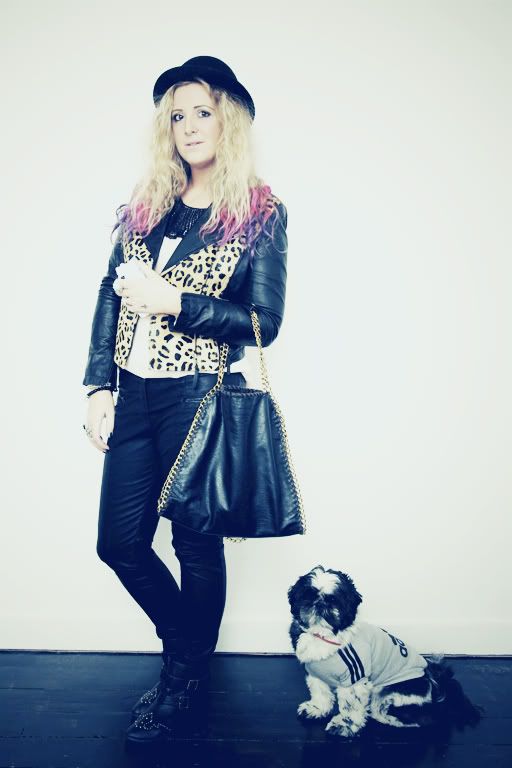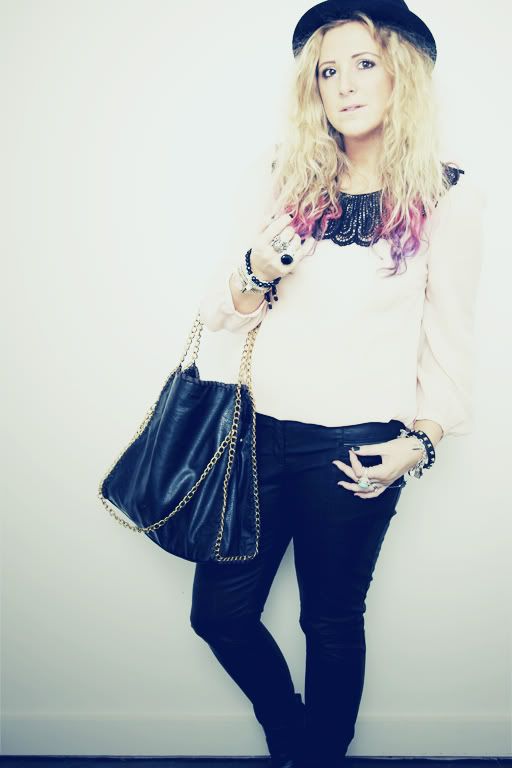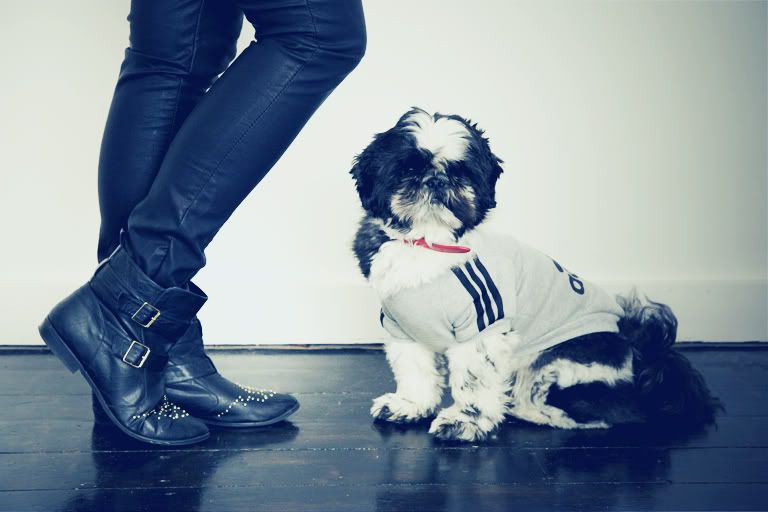 My Outfit
Bowler Hat - Primark
Leopard Print Leather Biker - Asos
Faux Leather Trousers - Primark
Blouse - Primark
Studded Boots - St Johns Market Liverpool
Bag - St Johns Market Liverpool
Watch - River Island
Silver Bracelets - QVC
Charm Bracelet - Tiffany
Cross Chain Ring - Asos
YSL Arty Look Ring - Ebay
Captain Bob's Outfit
Adidog hoodie - Ebay
These are my BARGAIN faux leather trousers from Primark of course (oh I am sooo predictable!) for £15 these are a flipping steal!
They fit really well, but with most leather trousers there is not much give in them, so putting things in my pockets was a little bit tricky, and they are not so easy to sit down in!!! I definitely WON'T be doing squats in these bad boys, but they served me VERY well for a night out to the Tesco SS 2012 preview!
Forget double denim, Leather Layers are the new trend, well thats what I am saying anyway!
Hope you have all had a great weekend!
Peace & Love
xoxo Clare Astra xoxo