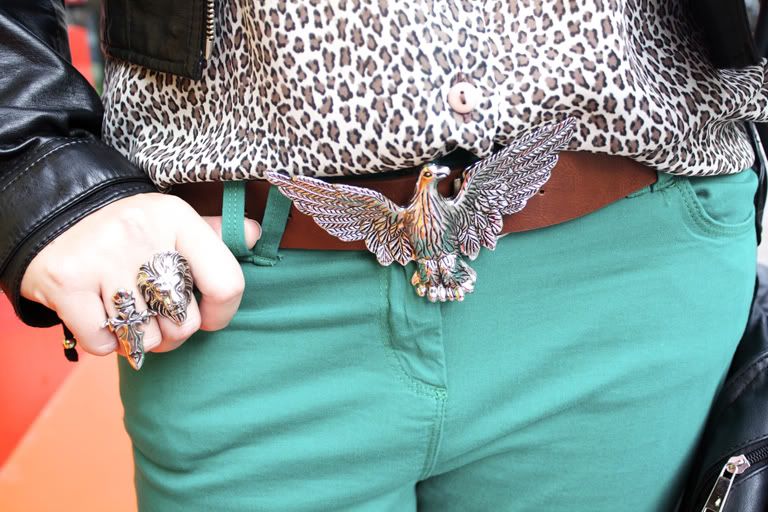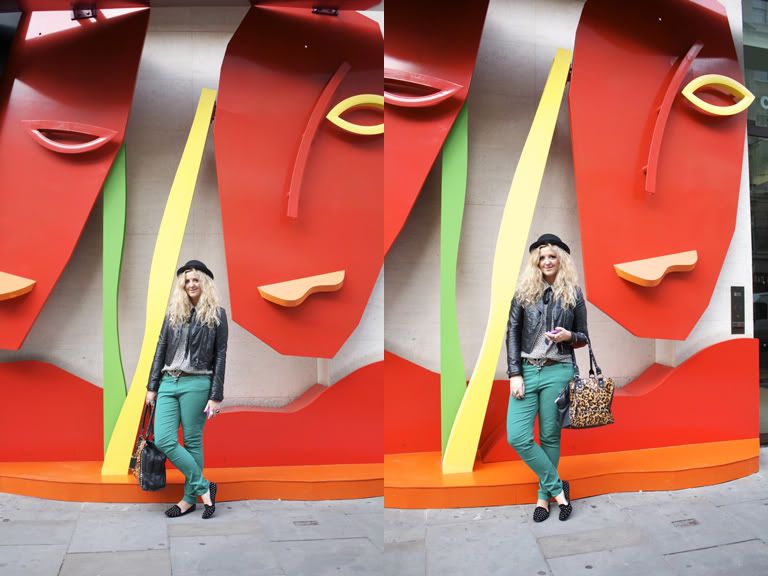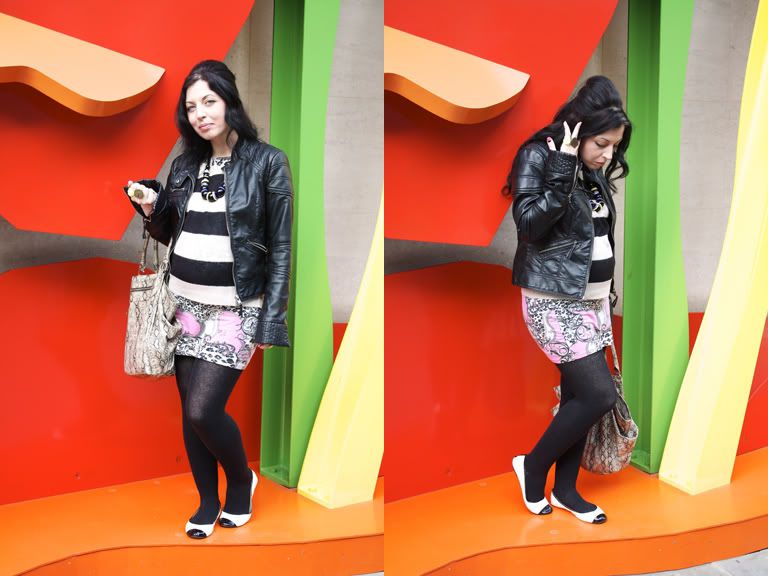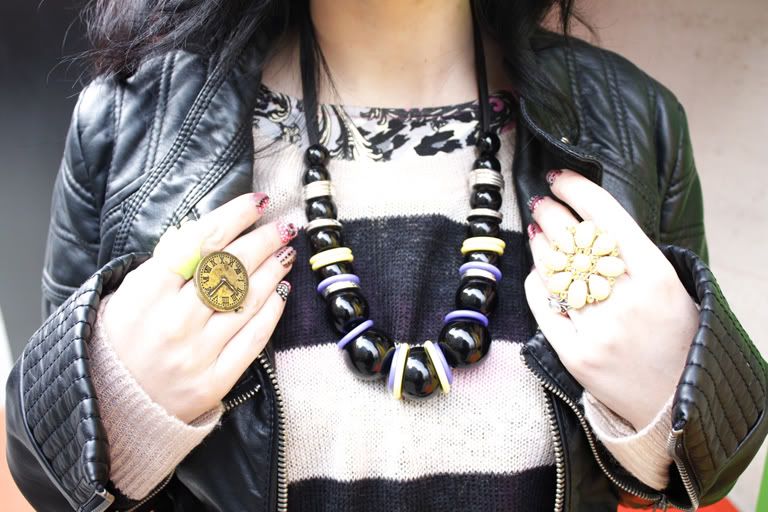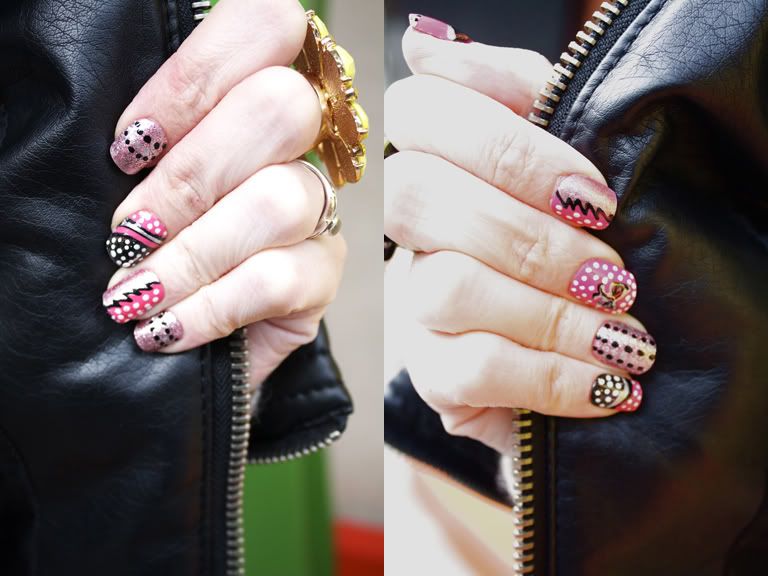 My Outfit
Bowler Hat - Primark
Biker Jacket - H&M
Leopard Print Blouse - Vintage
Green Jeans - M&S
Phoenix Belt - Primark
Studded Smoking Slipper - TopShop
Leopard Print Bag- Market
Lion & Cross Ring - Bought in Spain
Scrabble Ring - Ebay
YSL arty look ring - Ebay
Tape iPhone Cover - Ebay
Laura's Outfit
Stripe Jumper - H&M
Pink Dress (worn as skirt) - River Island
Shoes - Primark
Snake Print Bag - TopShop
Necklace - Asda
Rings - H&M
These pics were taken on my Canon, just off Regent St London, after we had spent the morning dressing up for Very.co.uk (click here to see my Very shoot).
Laura is a gorgeous girl who I met through my blog! This is the best part of being a blogger, talking to you guys and becoming friends! Laura and I chatted via each others blogs and on twitter and then we met at this years F&F press AW press day ! Her blog is thatssoyesterday please go and check it out she has lots of interesting content!
So another F&F press day is rolling around tomorrow, and I cant wait! If it is anything like the last one then it is going to be fab!
I have the QVC press day pics coming soon ... lots of LOVELY and CHEAP pieces to oooohhhh over from them!
Happy Monday Lovelies!
Love & Peace
xoxo Clare Astra xoxo