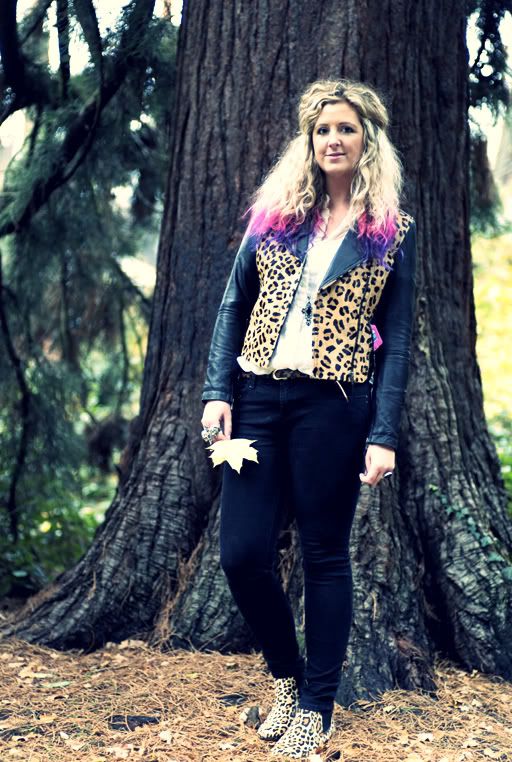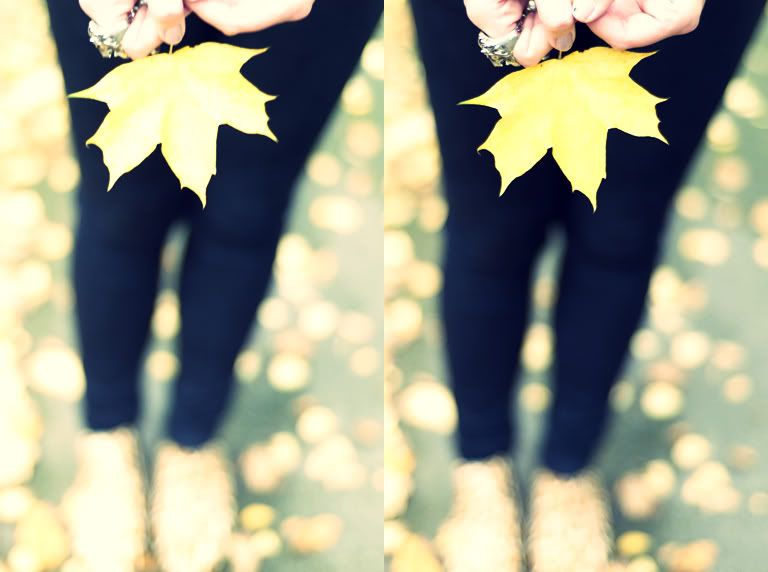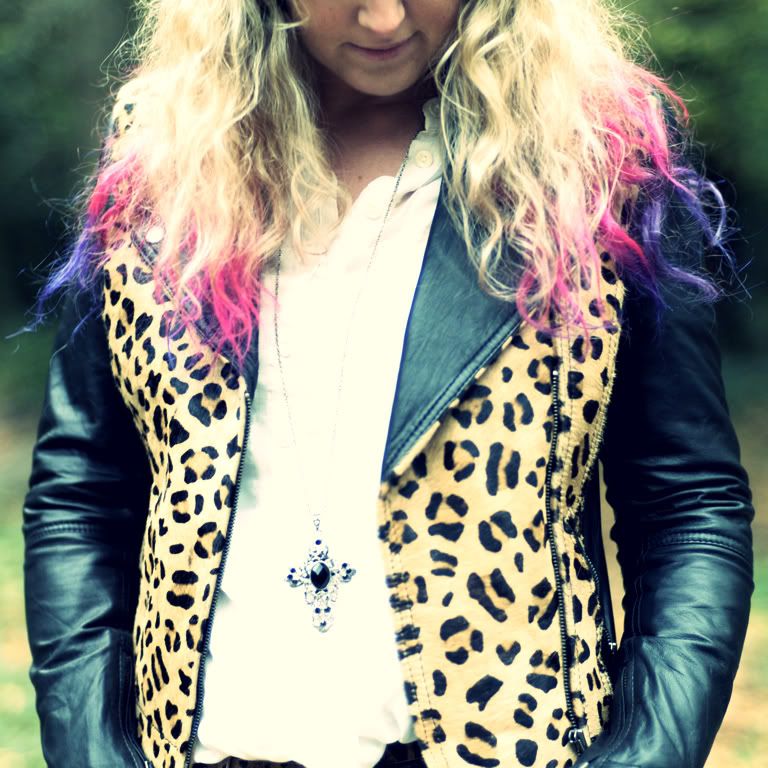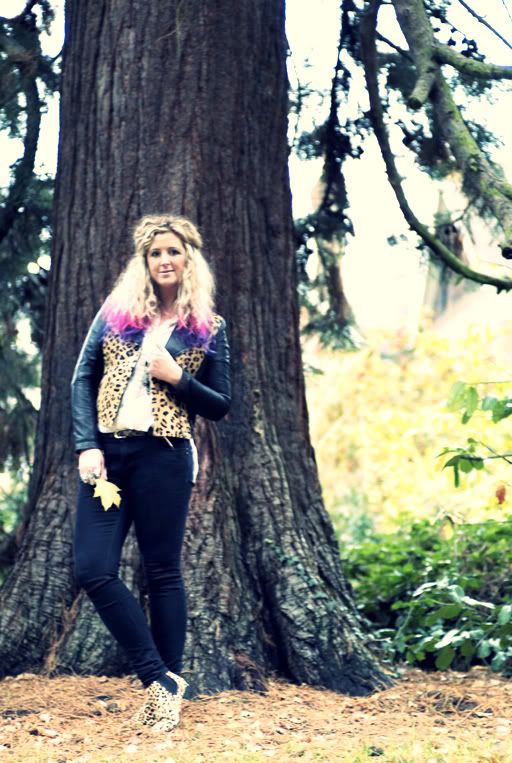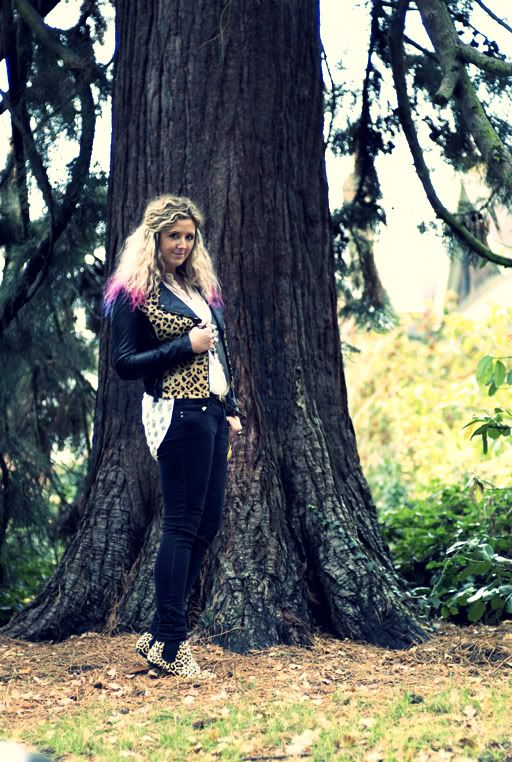 Leopard Print Leather Biker - Asos
White Blouse - Vintage
Black Skinny Jeans - Primark
Leopard Print Chelsea Boots - TopShop
Leopard Print Belt - Dorothy Perkins
Cross Necklace - Primark
Lion Ring - Bought in Spain
Skull Ring - TopShop
Big Ring - Primark
Sooo a few new things in my life ....
A real leather leopard print biker jacket from Asos, which I am in LOVE with! I got 20% off it but it was still a little out of my price range so a few things will have to go on ebay!
The Dip-dye is back! Only I've gone pink and purple this time and I am diggin it!
My new TopShop leopard print Chelsea boots, bought on a shopping trip with Laura from thats so yesterday. Flipping love em! .... sooo comfy and such a WONDERFUL bright print!!
I also bought the Chelsea boots in glitter!!
Good times for my wardrobe!
Hope you have all had a great weekend, I had a lovely weekend, spent saturday window shopping at a designer outlet with my hair colour technician aka my good friend Sarah! And had a relaxed Sunday, walking the dog with my man and enjoying some home cooked food on the sofa.
What did you guys get up to?
Peace & Love
xoxo Clare Astra xoxo