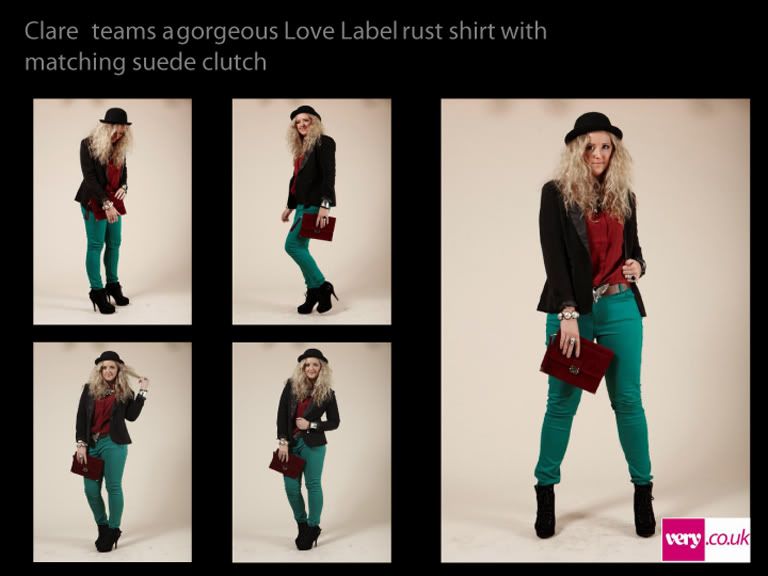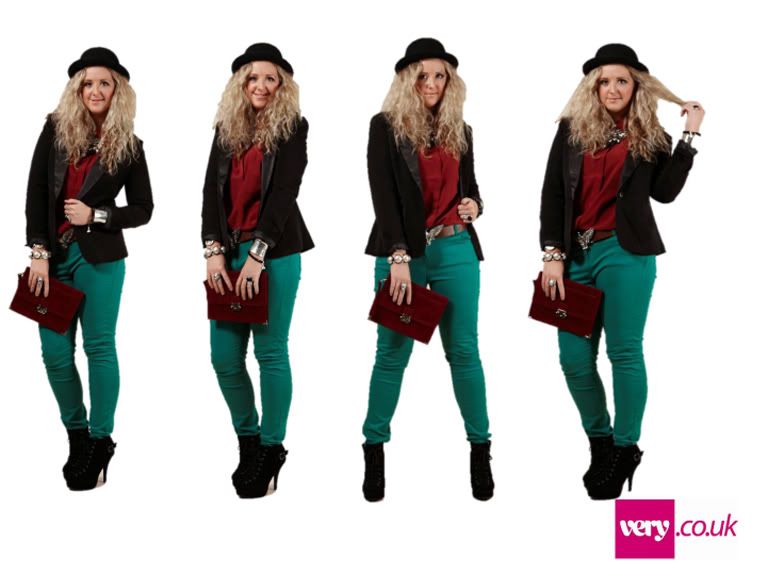 Get the look :
Tuxedo Blazer - £49.00
Rust Blouse - £28.00
Green Jeans - £27.00
Fearne Cotton Boots - £45.00
Rust Clutch - £28.00
All from Very.co.uk
So here are the final pics from my Very blogger Christmas shoot!
What do you think?
To be honest I am not in love with them all, and I thought that there were others in the set that I would have chosen but I think they are cute! ... Really like the walking pic (top right). Also I had on some great jewellery pieces so would have been good to have some detail shots too! Never mind maybe next time!!
I LOVED my outfit though and those shoes were soooo comfortable (and that is saying something because i DO NOT wear heels EVER!)
The pieces are all really good quality too, with well cut fabrics and good finishings!
Feeling Christmasy now!
Hope you have a had a great week!
xoxo Clare Astra xoxo