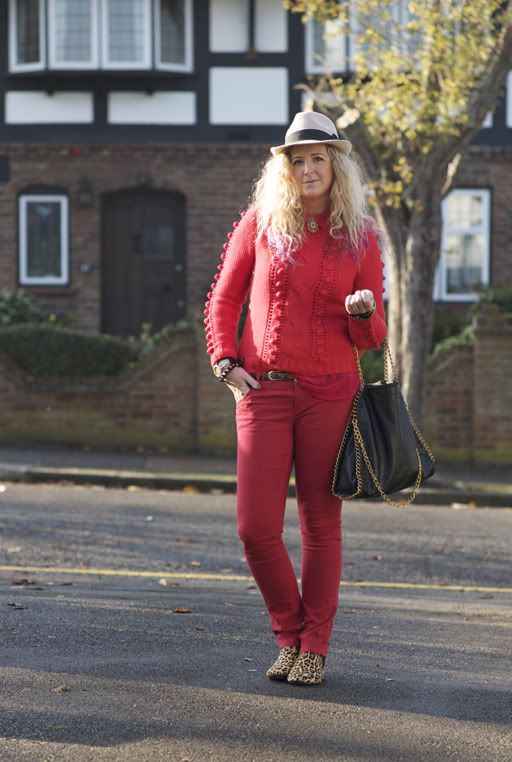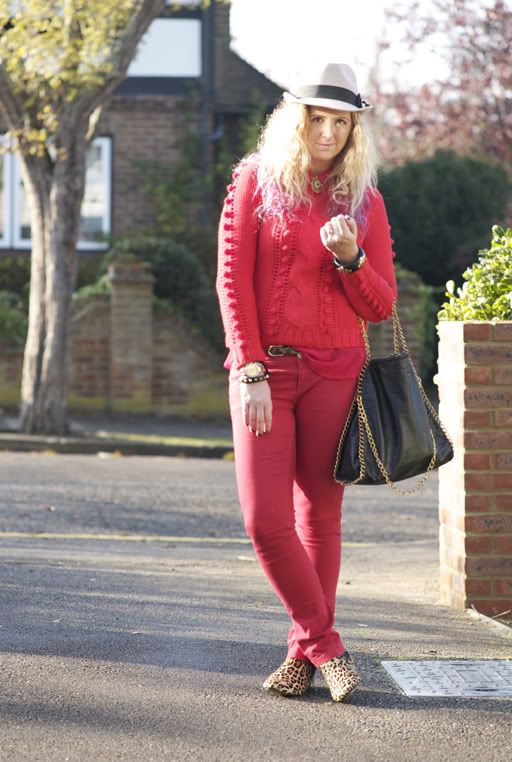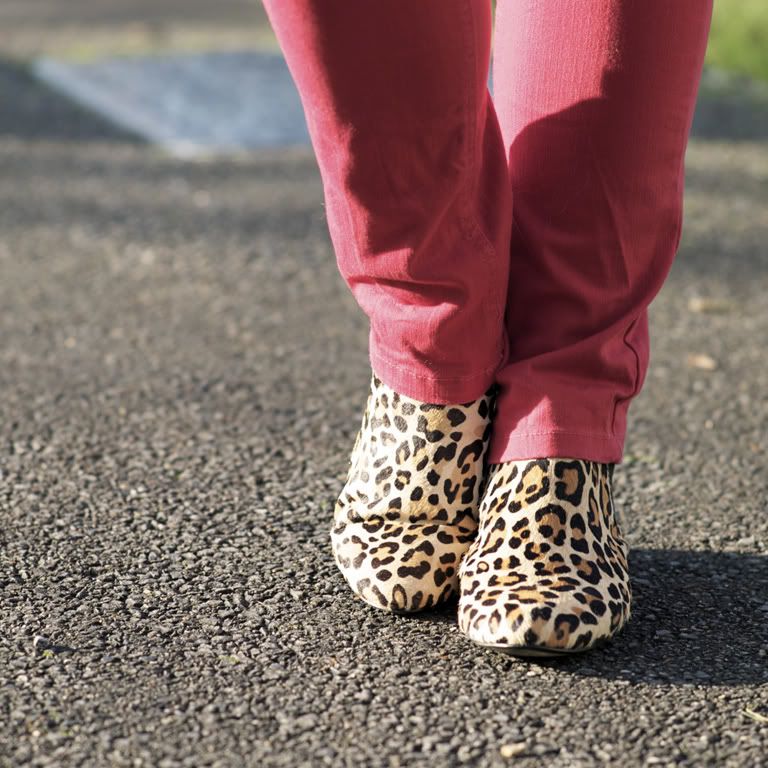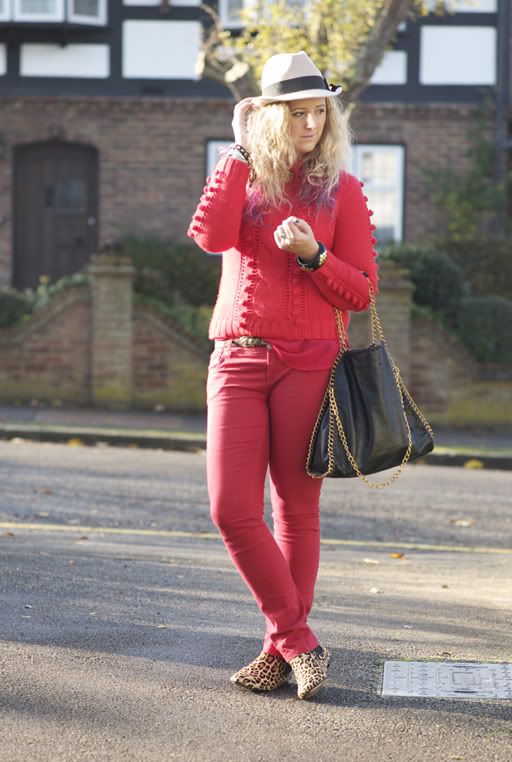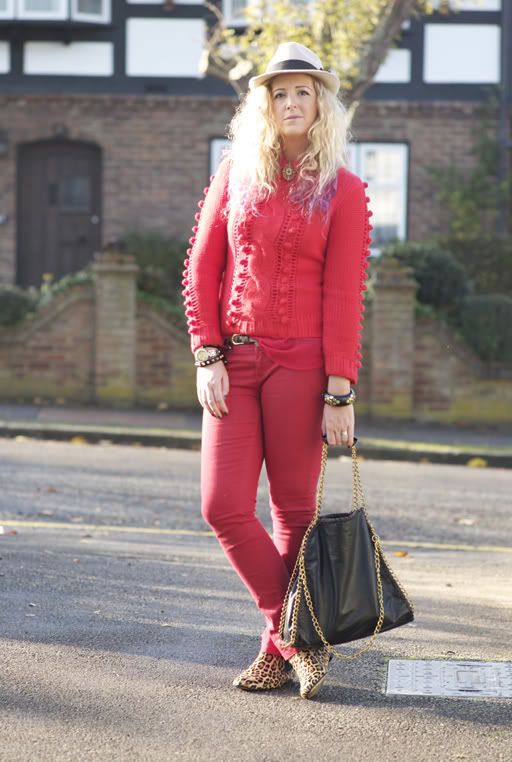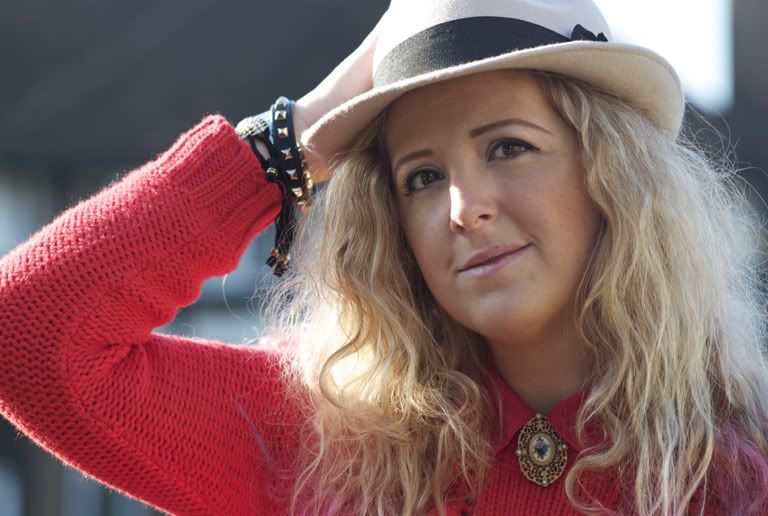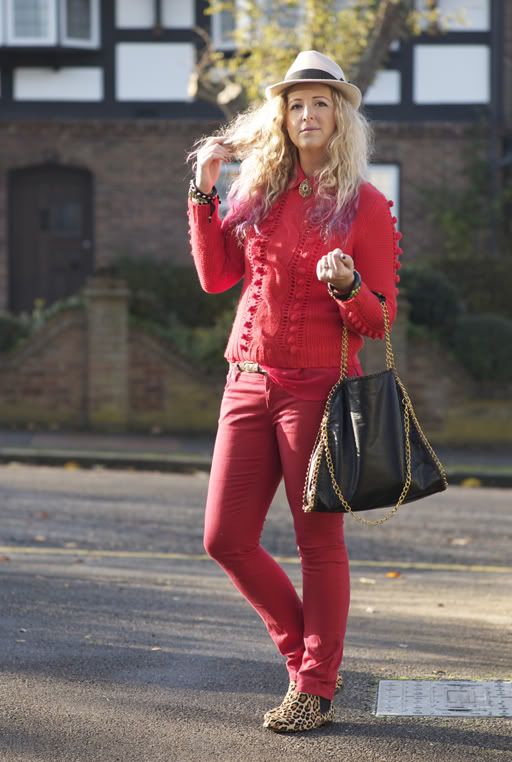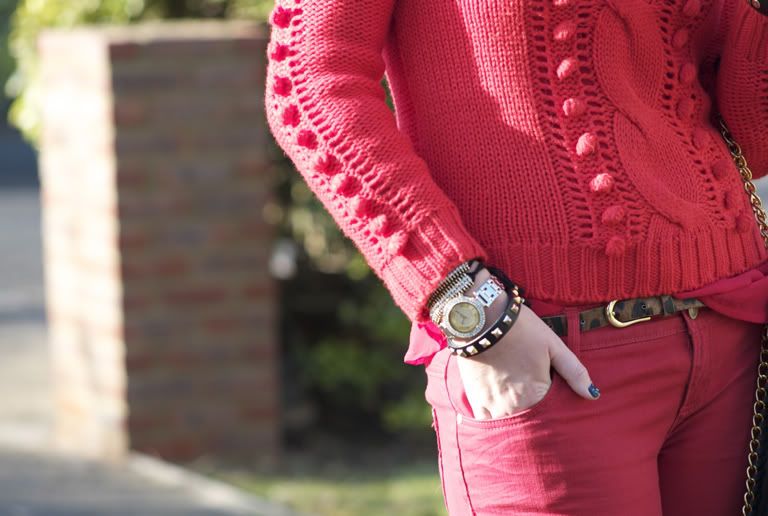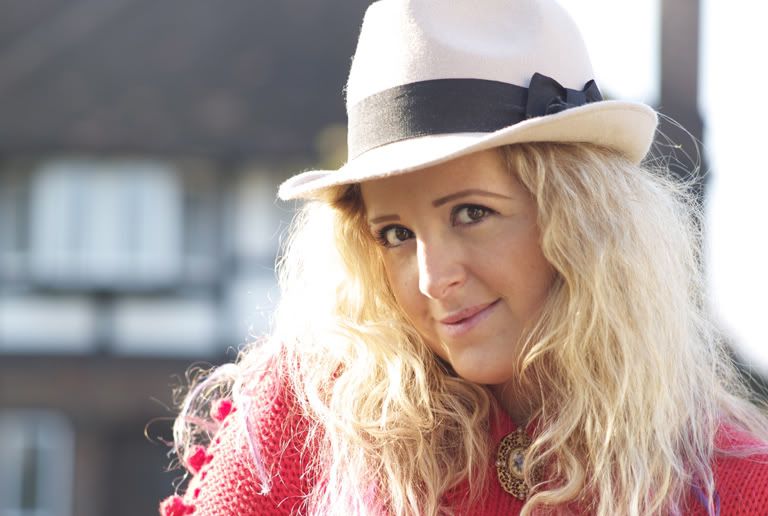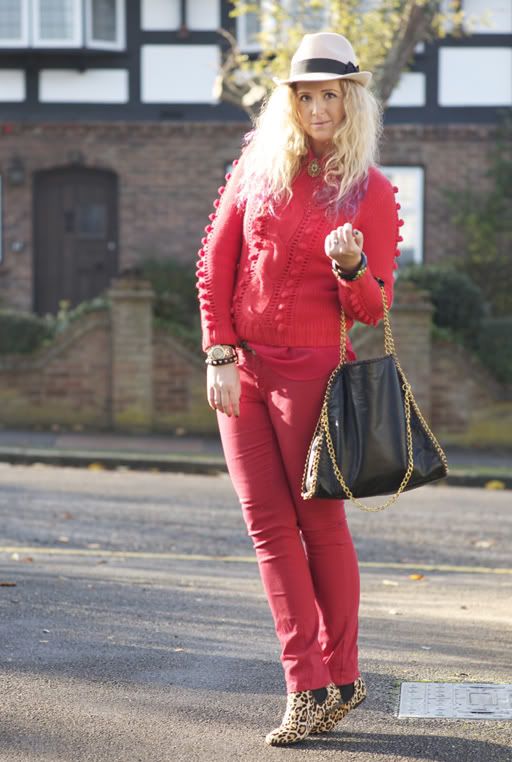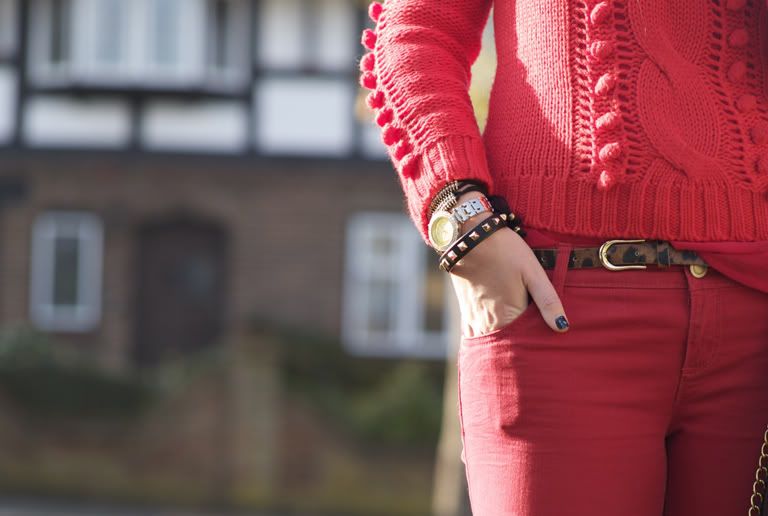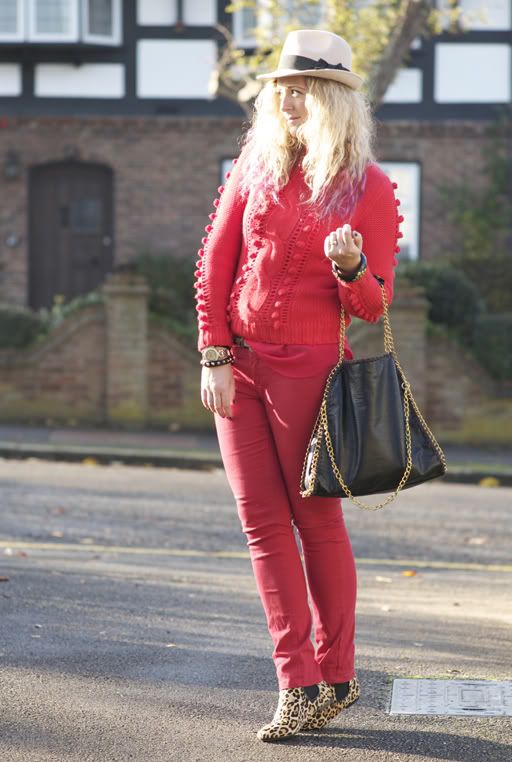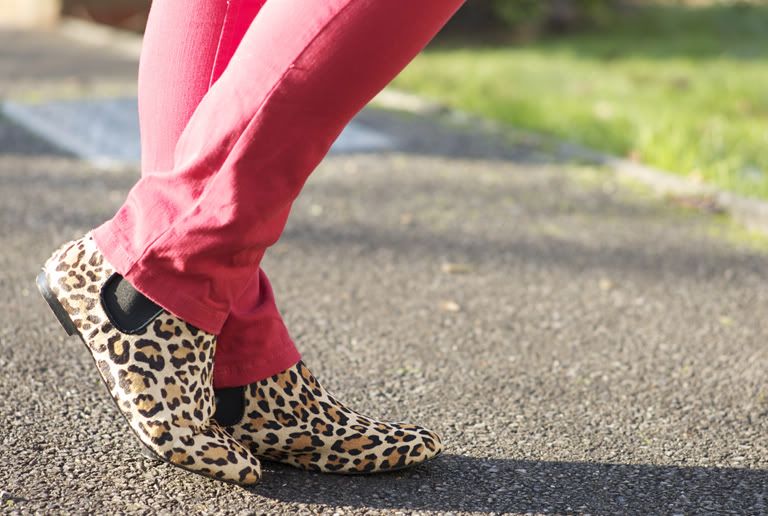 Hat - TK Maxx
Red Sheer Blouse - Primark
Red Bobble Jumper - Primark
Red Skinny Jeans - Primark
Leopard Print Chelsea Boots - TopShop
Bag - St Johns Market Liverpool
Watch - River Island
Bracelets - Primark
Broach - Vintage (was my Nanas)
WOW that was a lot of Primarks!
So I decided to try colour blocking with just one colour!
What do you think?
I am sold! I love the finished look, although girls and boys, you do have to be brave to wear an outfit like this, as people seem to think that because you stand out from the crowd, that gives them the right to talk LOUDLY about you to your face!
I am however used to this, as since i dip-dyed my hair people talk about me loudly everywhere I go! It keeps my friends and I amused, if nothing else!
If you do give the colour block a go please send me some pics or a link!
Happy Hump day everybody!
Love & Peace
xoxo Clare Astra xoxo