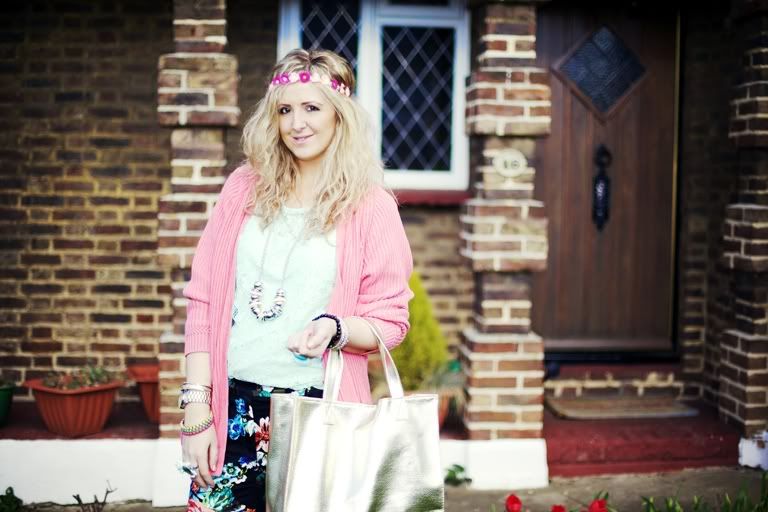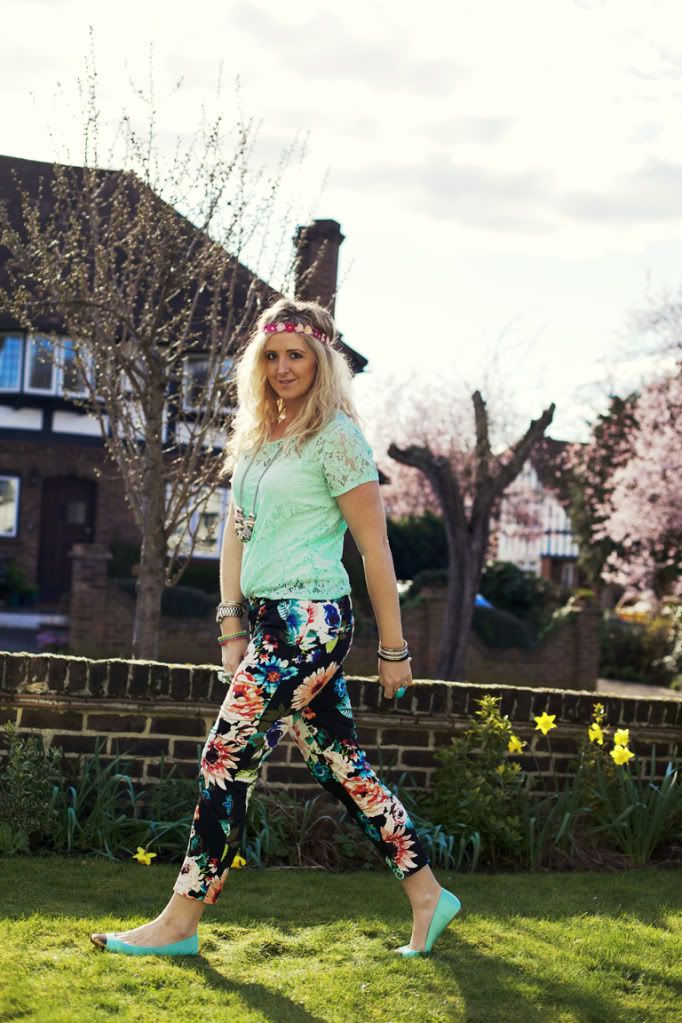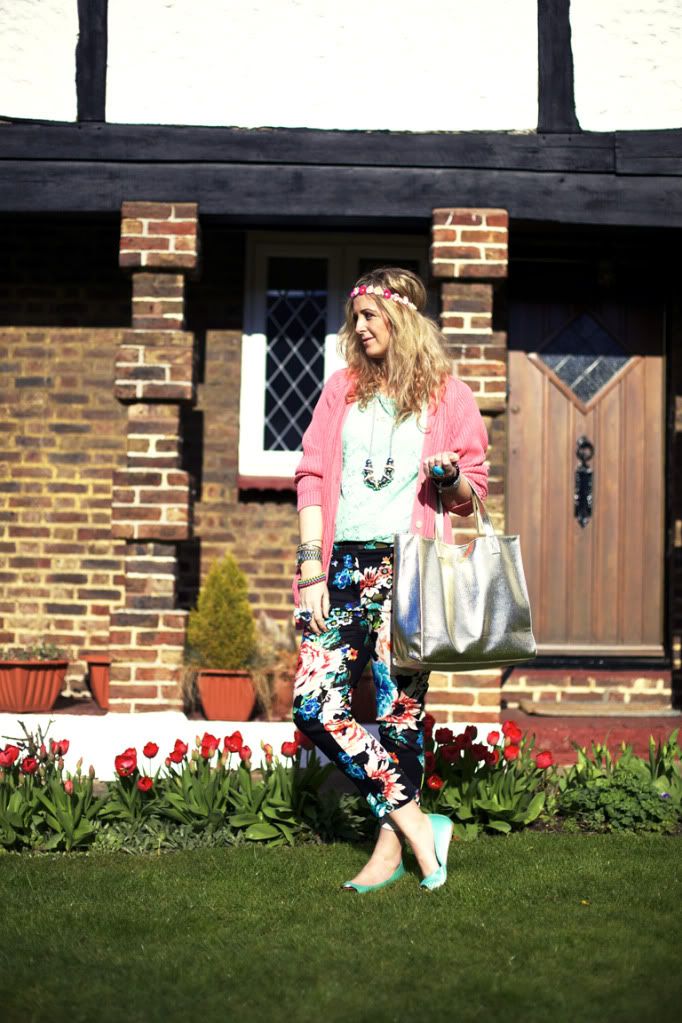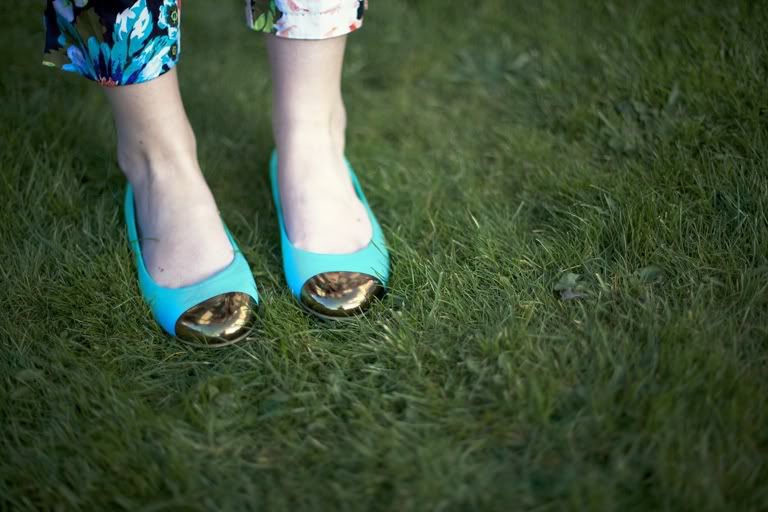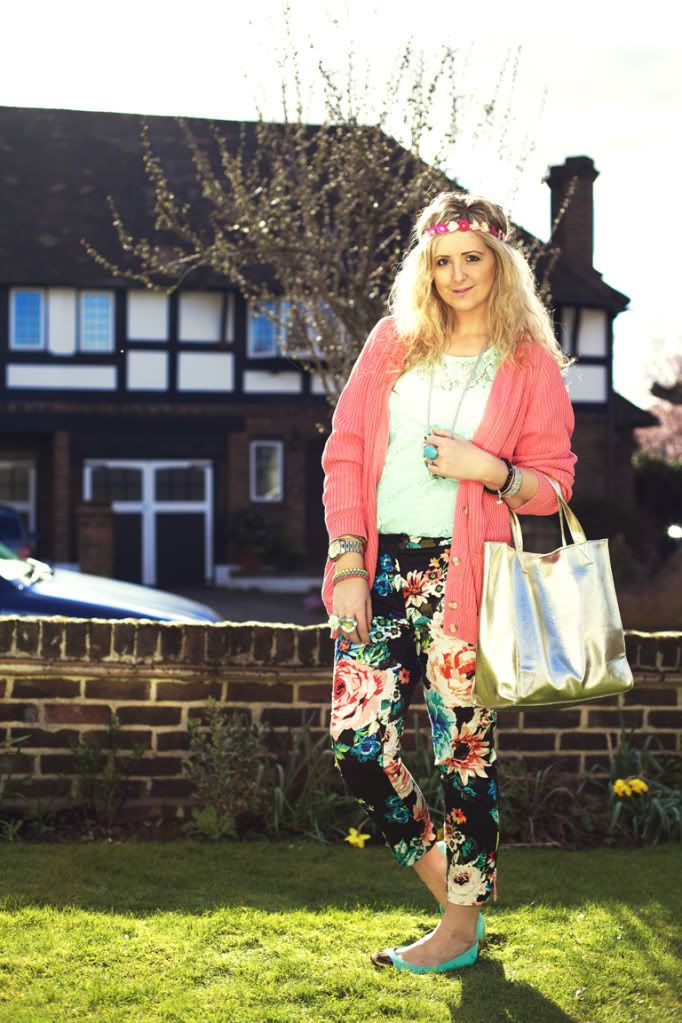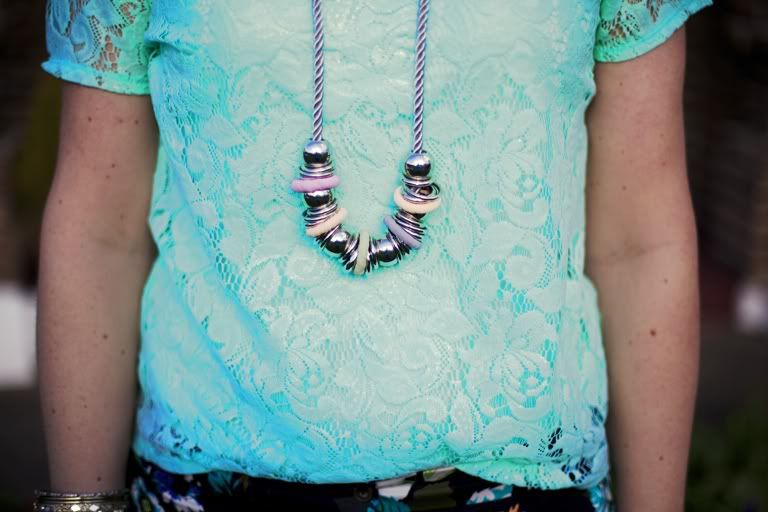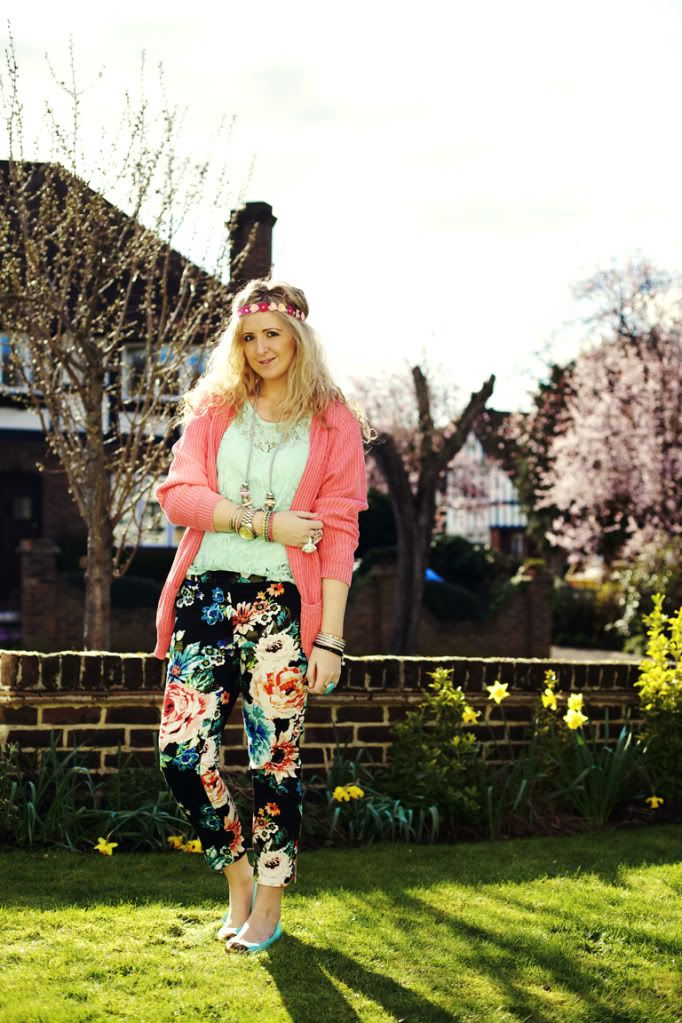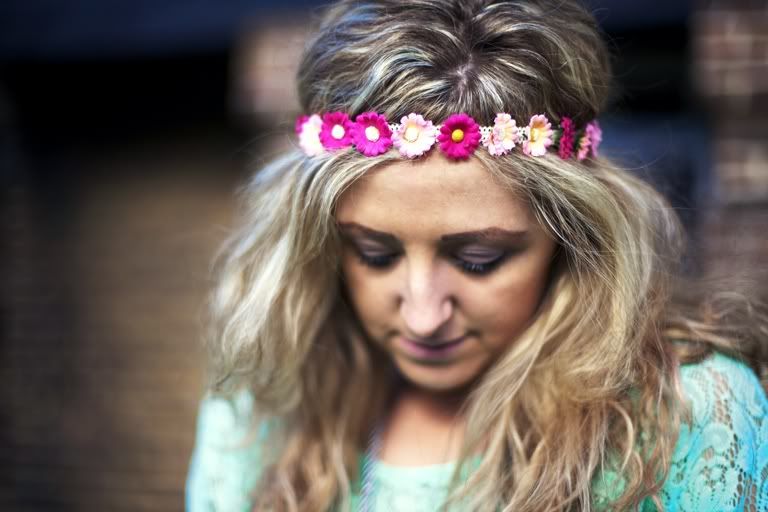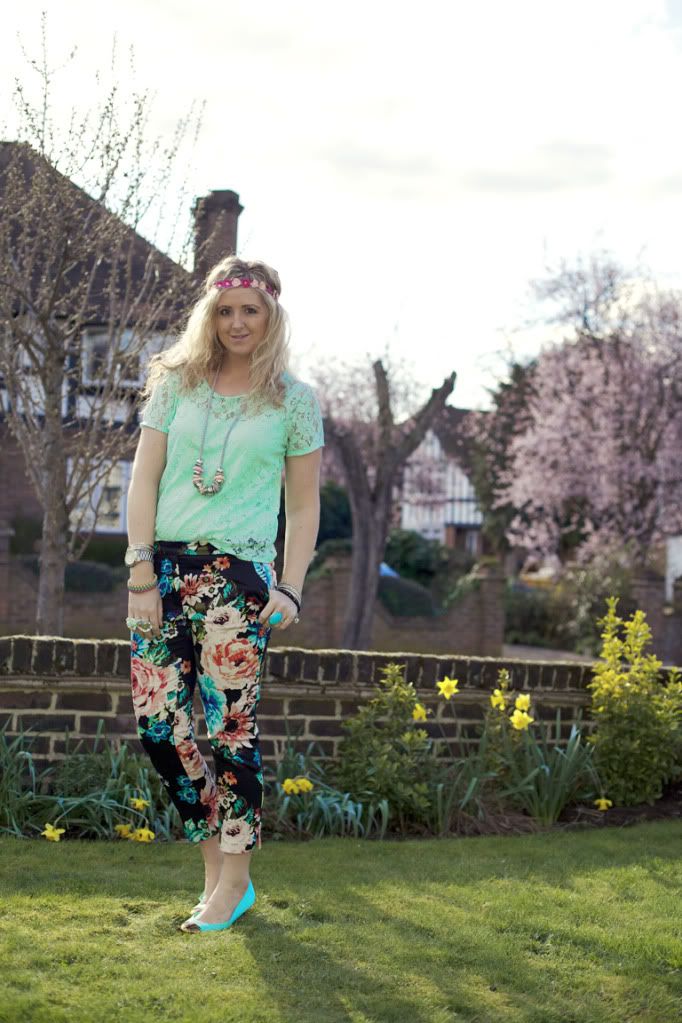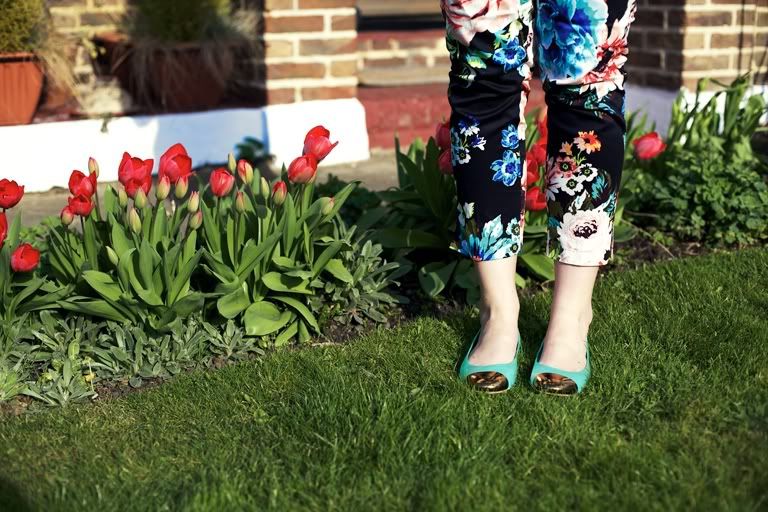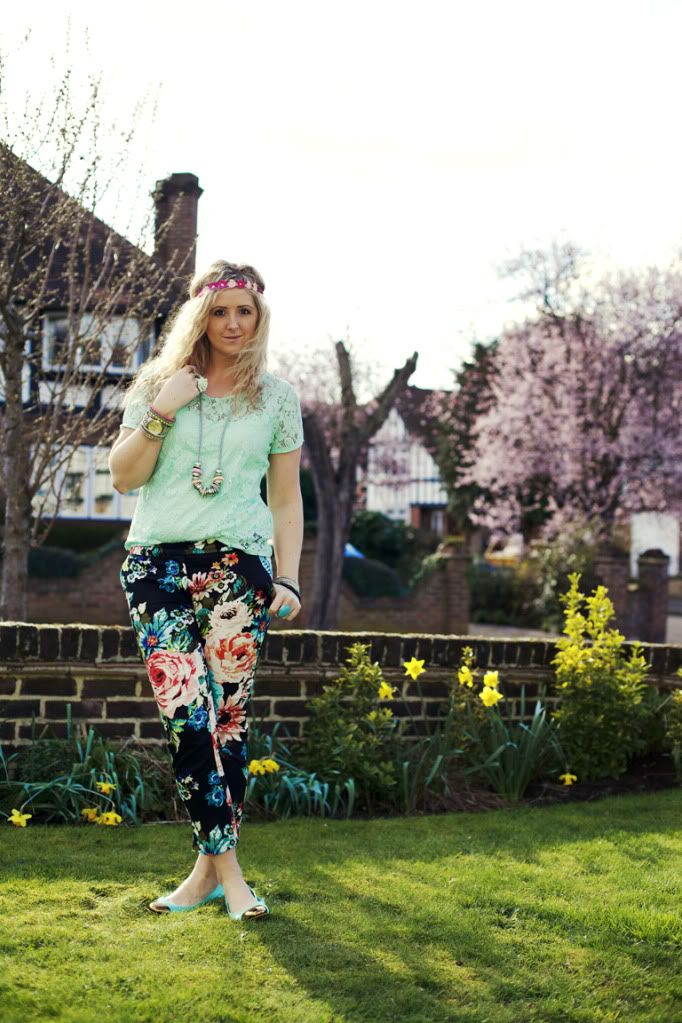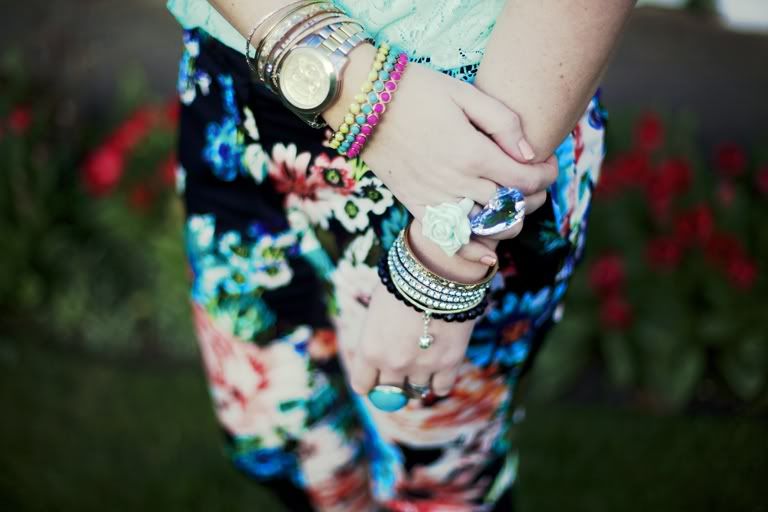 What I Am Wearing :
Coral Cardigan - Vintage
Mint Lace Top - Primark
Floral Trousers - H&M
Mint & Gold Shoes - Kurt Geiger
Gold Shopper - Primark
Floral Headband - Primark
Necklace - Gift from my Bestie in Australia
Bracelets - Forever 21, Primark & Thomas Sabo
Watch - Michael Kors
Rings - H&M
So I know EVERYBODY has got these trousers! In my defence I ordered mine 2 weeks ago and it took this long for them to get to me! However - I LOVE THEM so they are not going back! I havent seen anybody around where I live wearin them so fingers crossed it's just a blogger trend!!
Look at all the lovely flowers in my garden! Spring has sooo sprung and it has made me HAPPY!
It is my birthday on Sunday so I am totally up for a good week and a fabulous weekend - bring on the celebrations!!
What you got planned for this week?
Just want to say a MASSIVE hellloooo to all my new readers! It is sooo gorgeous to have you here! Looking forward to getting to know you all!
MWAH
xoxox