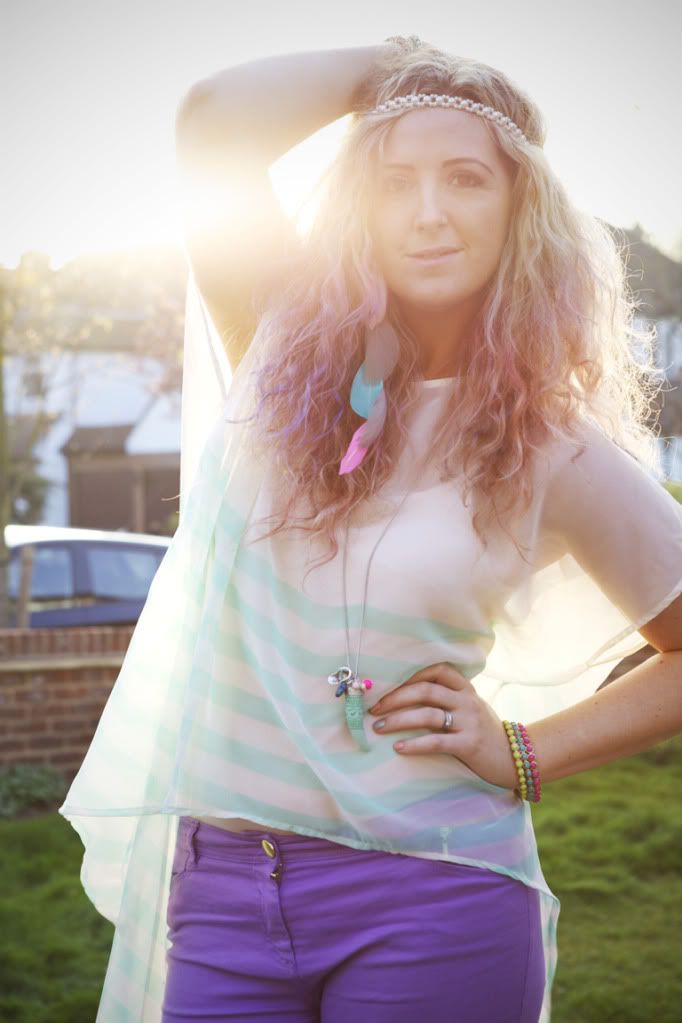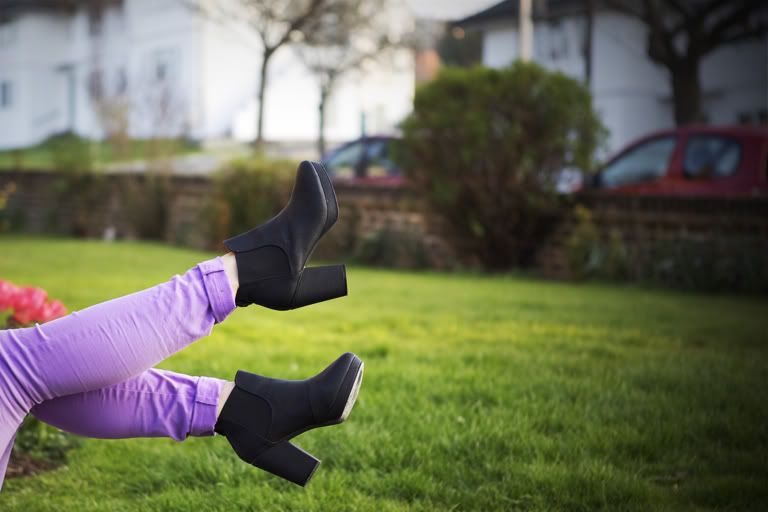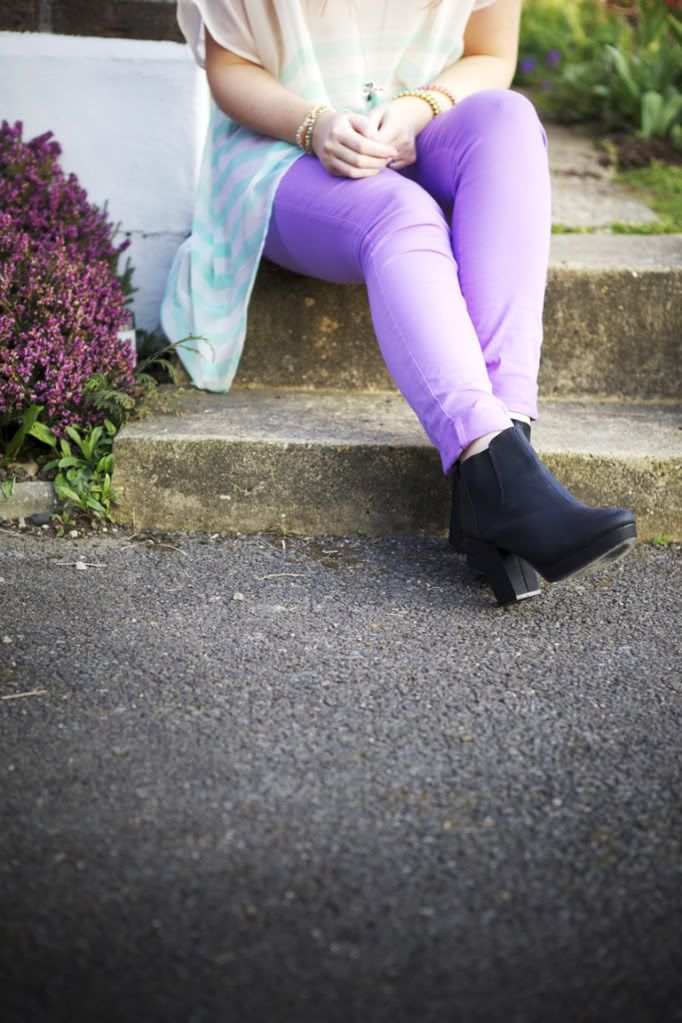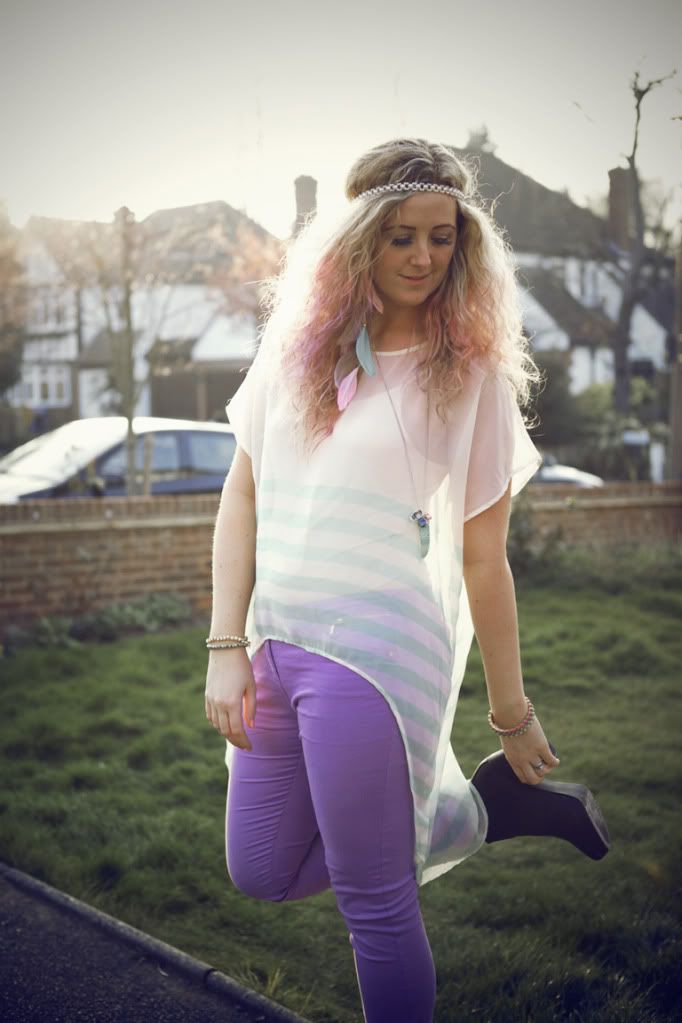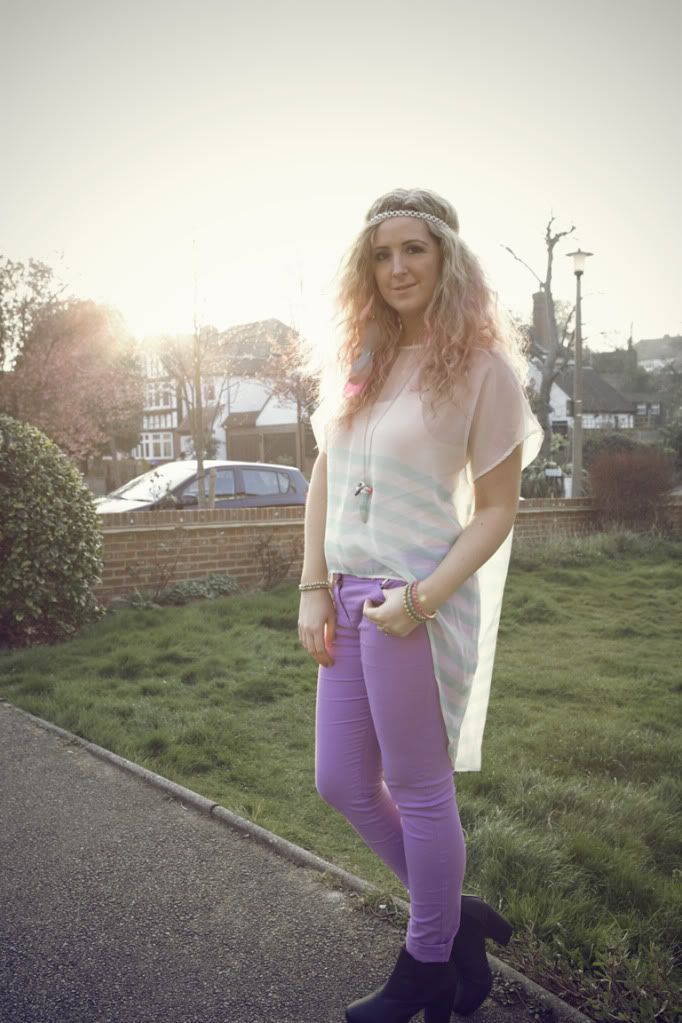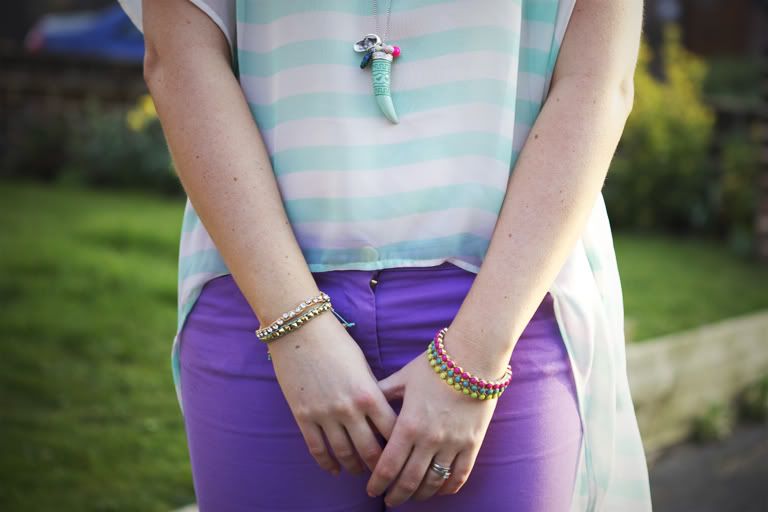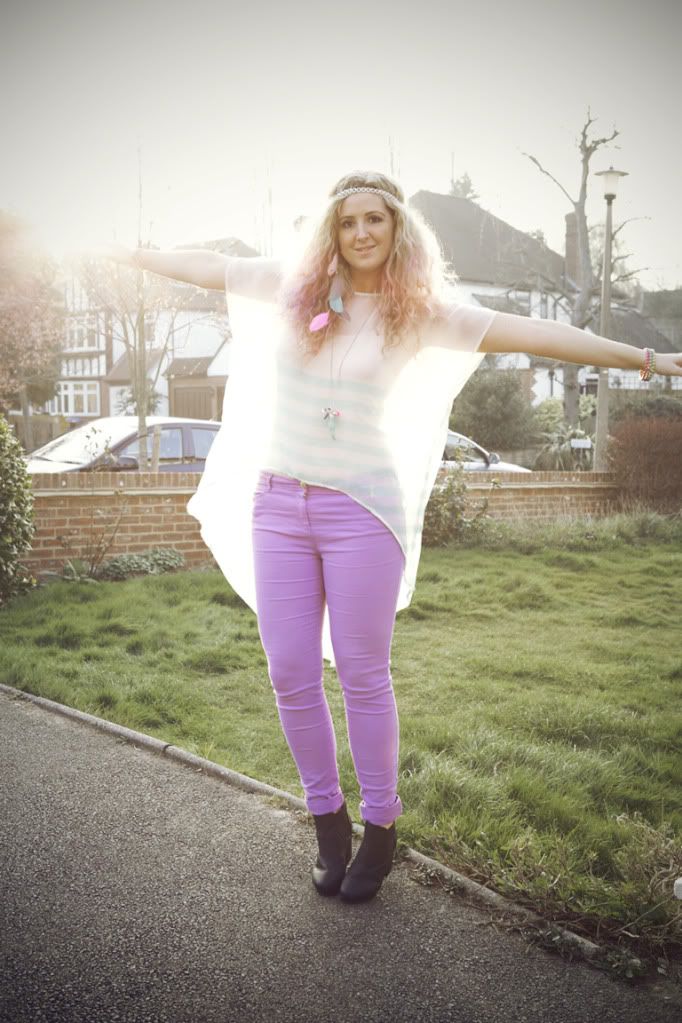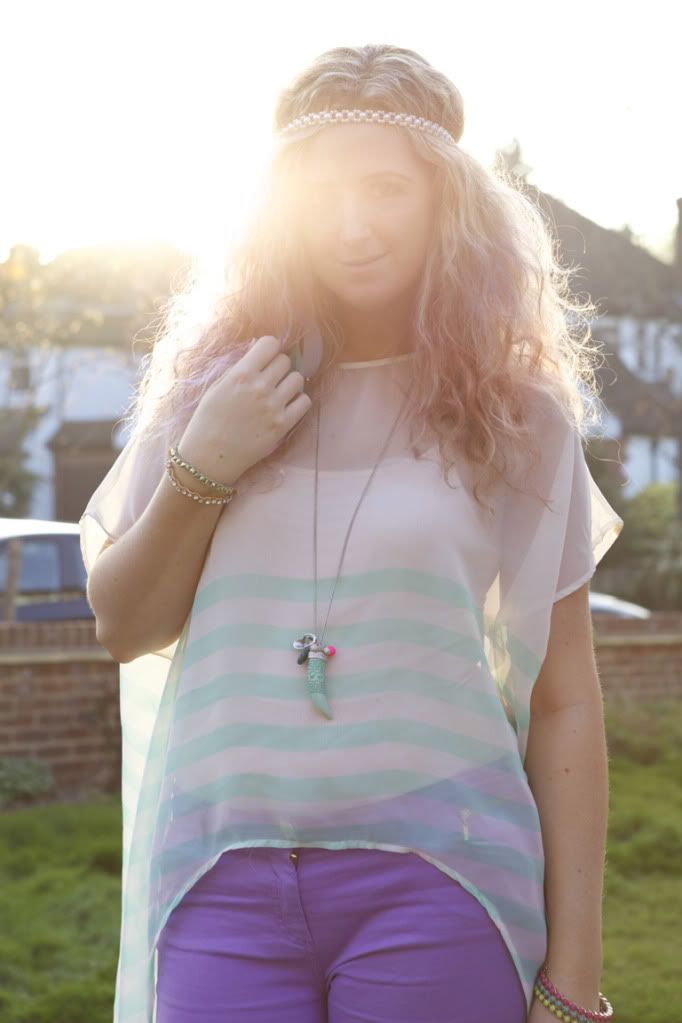 I Am Wearing
Lilac Jeans - River Island
Mint Green Striped Blouse - Primark
Heeled Chelsea Boots - c/o So You Shoes
Necklace - Miss Selfridge
Hair Feathers - Miss Selfridge
Bangles - forever 21
So I went to Primark in search of all of those goodies that I posted about on Thursday (click here if you missed it), I didn't find any :-( Although I did come home with this fabulous mint candy striped blouse, which I am LOVING, think it would look fab over a bikini at the beach too, what do you think?
Sunday was my Birthday!! I spent the weekend in my home town Liverpool, and had a SUPER DUPER time!
I went shopping on Friday with hubby's credit card!! Got some fabulous peices, will post about them soon! Friday night we went out for food and drinks, then Saturday was spent with family, Saturday night we went out dancing with friends, and then on Sunday we went to the rugby VIP style!
Perfect times!
Thanx to ALL of YOU who tweeted, facebooked and instagramed me birthday wishes, you are all sooo lovely, I really appreciate your kindness xx
Hope you all had a great weekend and that the new working week is treating you well!
BIG LOVE
mwah
xoxo