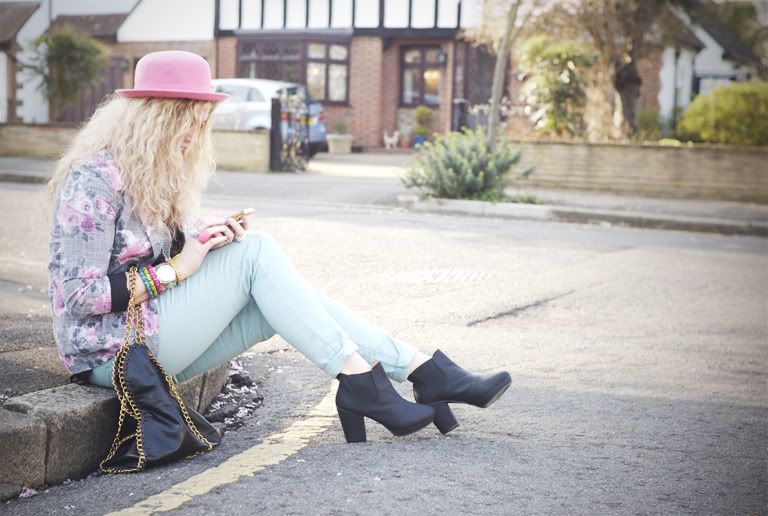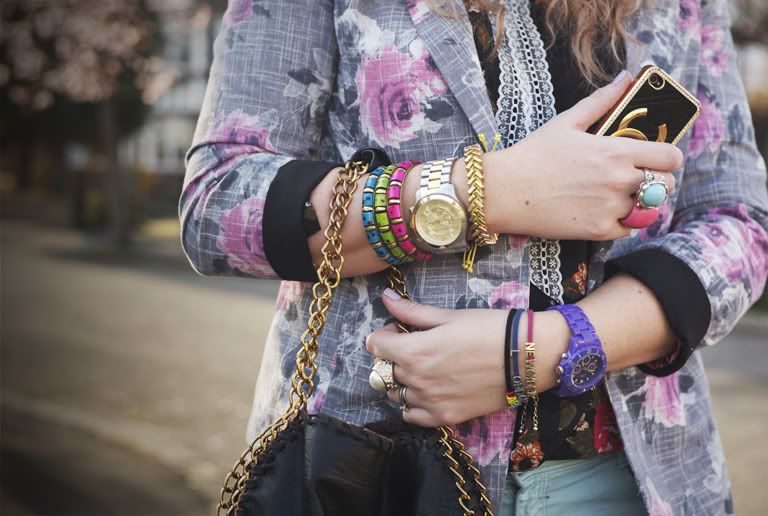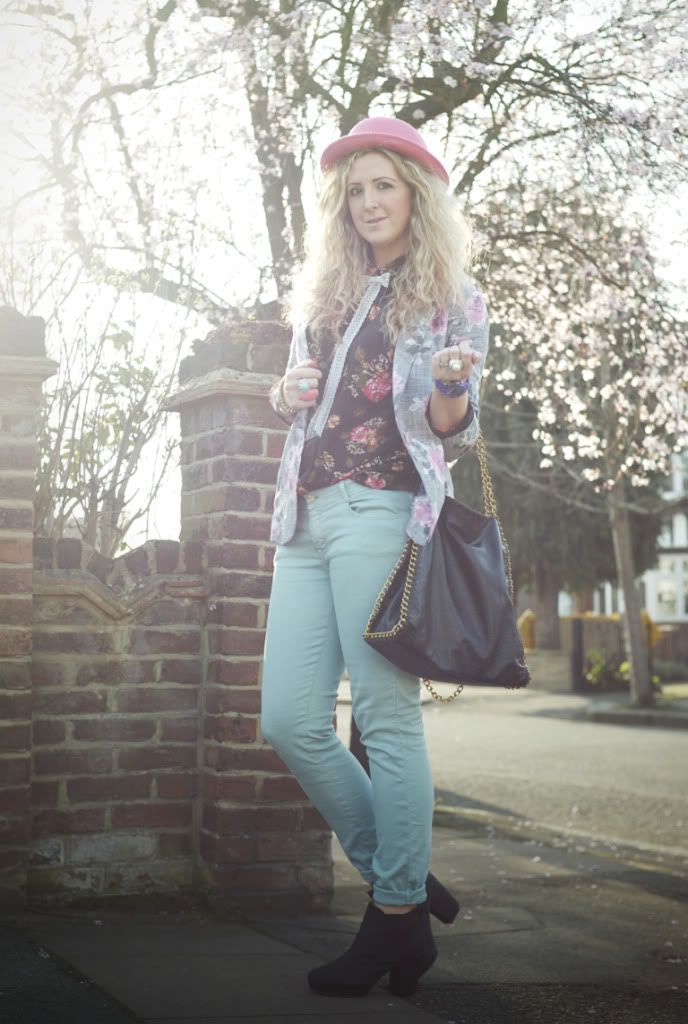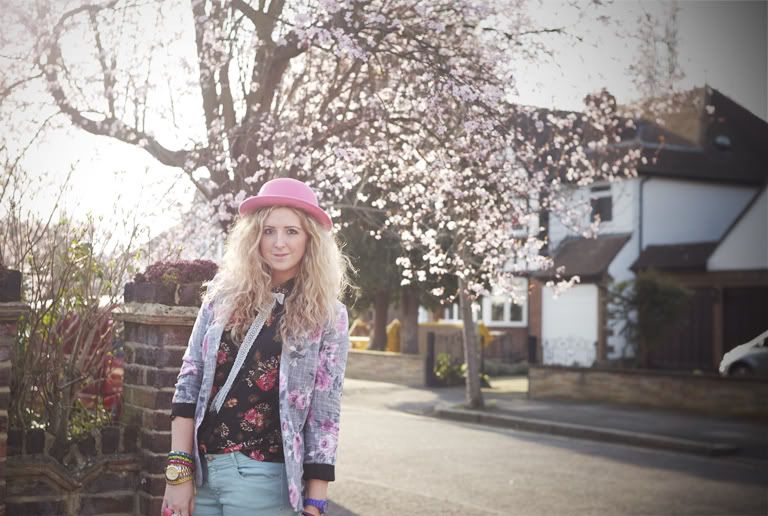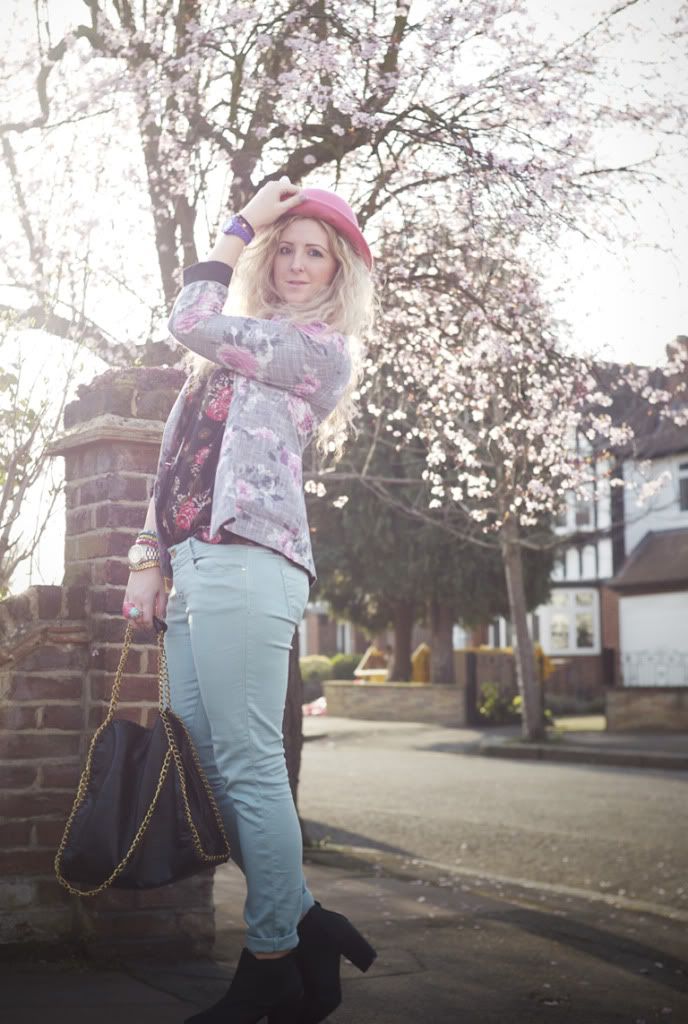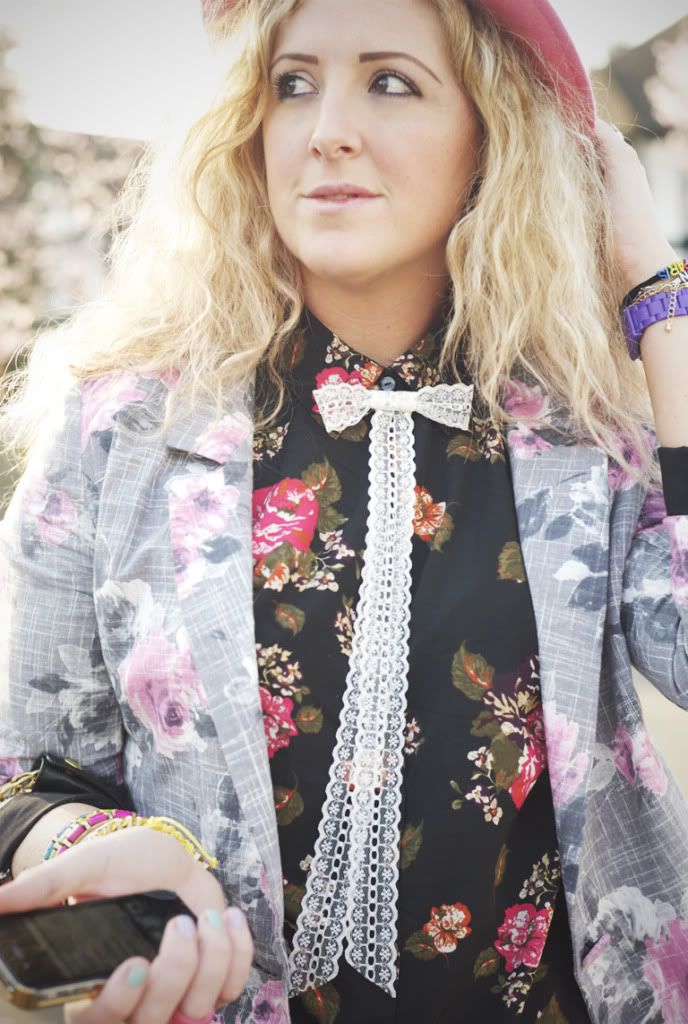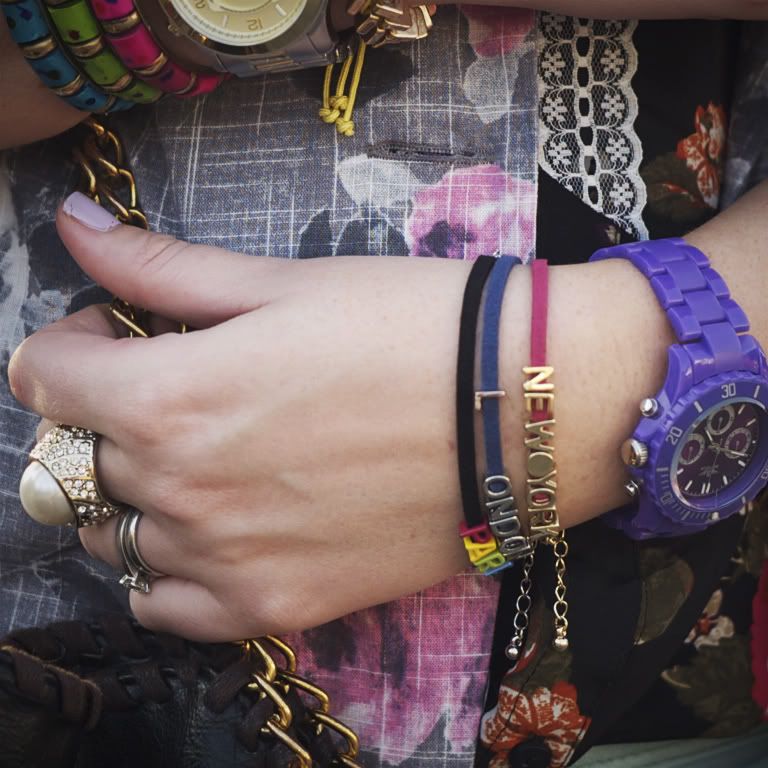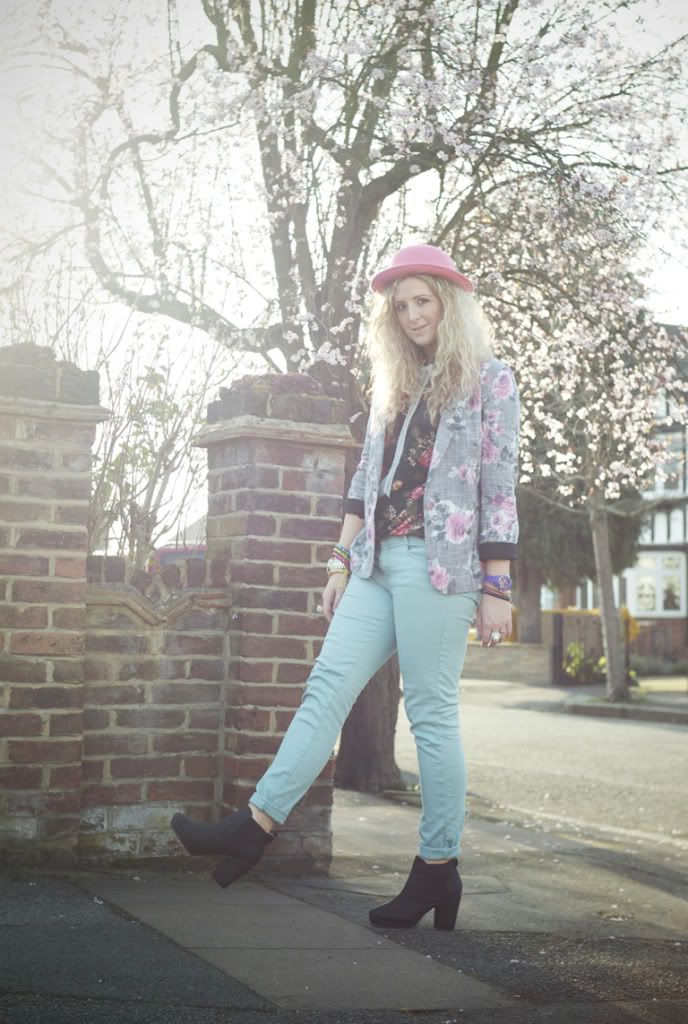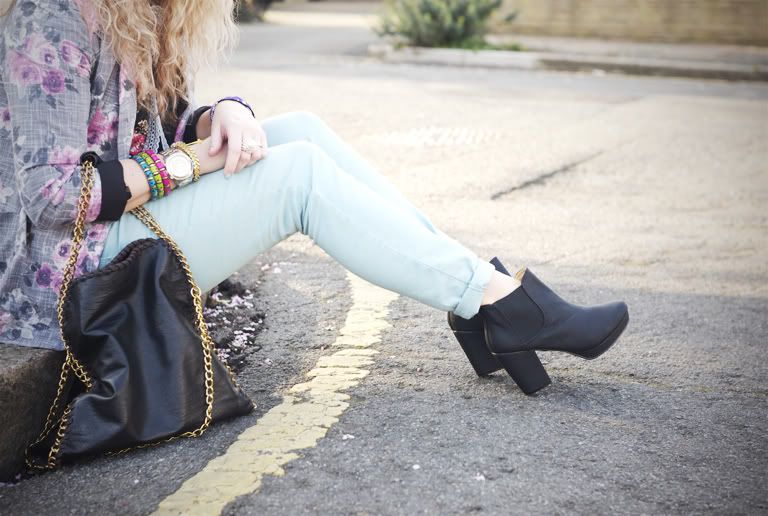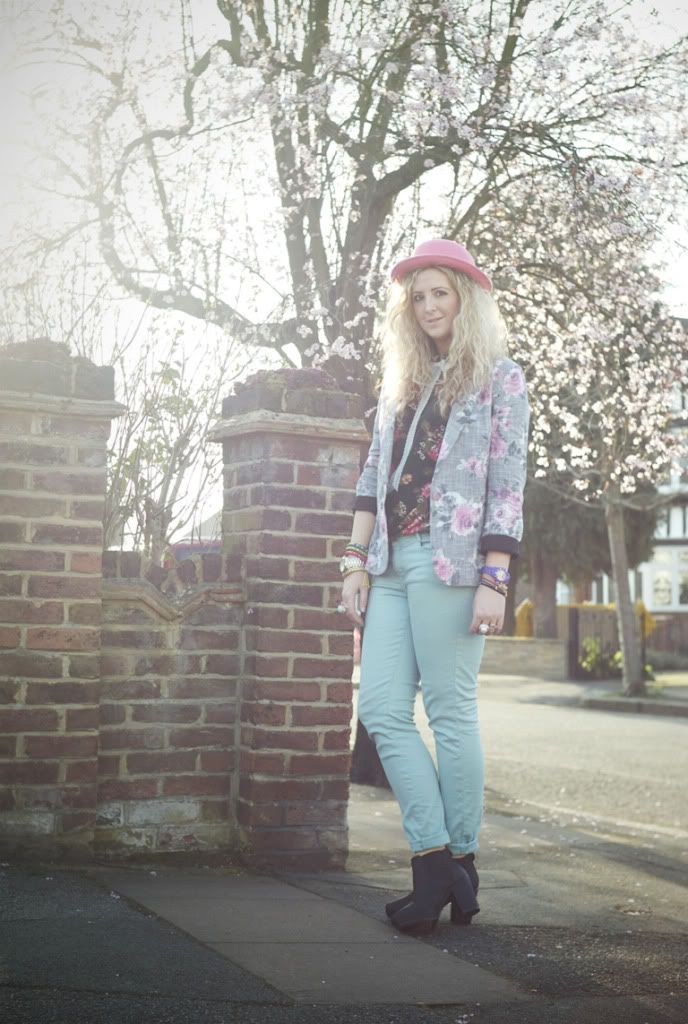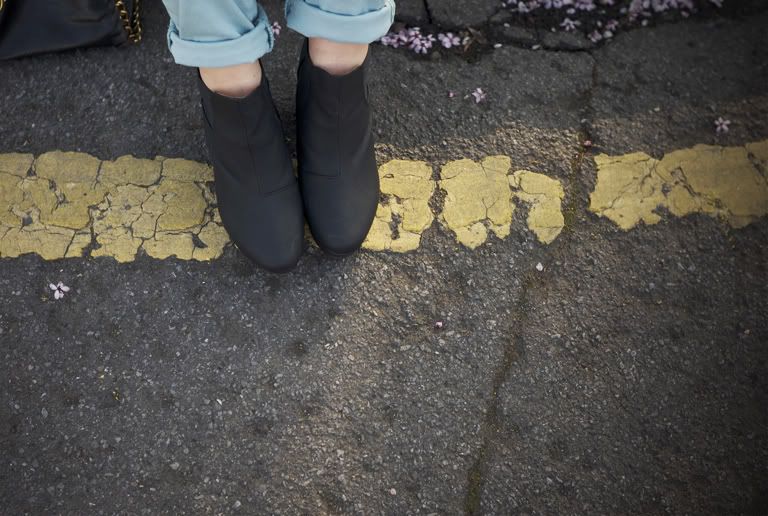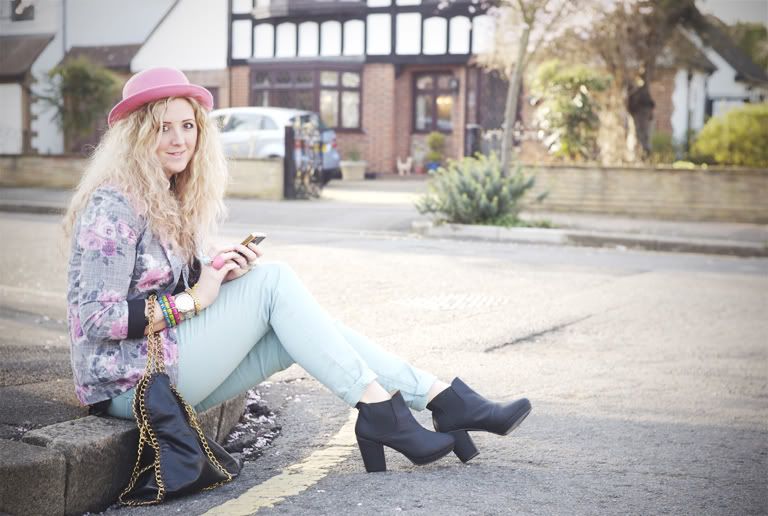 I Am Wearing :
Pink Bowler Hat : H&M
Floral Blazer - Primark
Floral Blouse - H&M
Mint Green Jeans - Zara
Lace Bow - Asos
Heeled Chelsea Boots - c/o So You Shoes
Bag - St Johns Market Liverpool
Bracelets - Forever 21 & H&M
Gold Watch - Michael Kors
Purple Watch - St Johns Market Liverpool
There is blossom on the trees!! YAY! ..... So now not only am I gonna bore you all to death with all my pastel wearing I am going to be wearing them standing under a blossom tree!! LOLZ
How much do you LOVE my new chelsea boots? They are sooo comfy and a steal at just £35 quid! If you havent checked out So You Shoes yet go go go - they have heaps of FAB shoes at super cheap prices AND FREE delivery! perfect!
I have had a fab weekend with a fancy dress party on Saturday night ... we went as KISS!
This is ME!
Graham & I
These are the birthday girls!
It was such a good night! Love it when people make a real effort for fancy dress! Took me AGES to get all that face paint off!
Good Times!
Hope your weekend was as much fun as mine!
xoxo