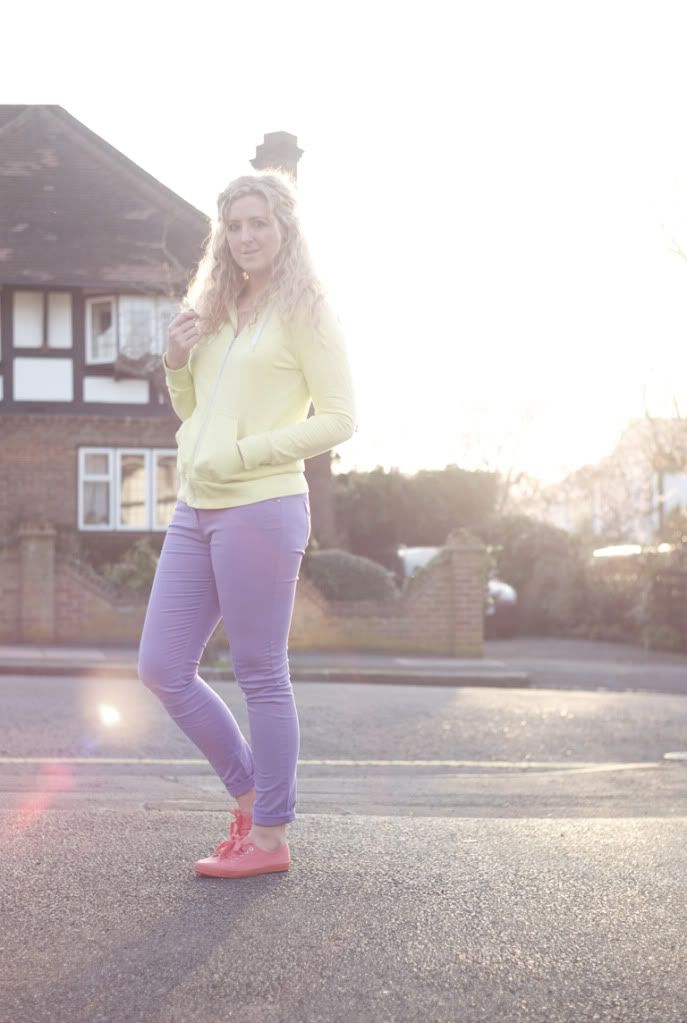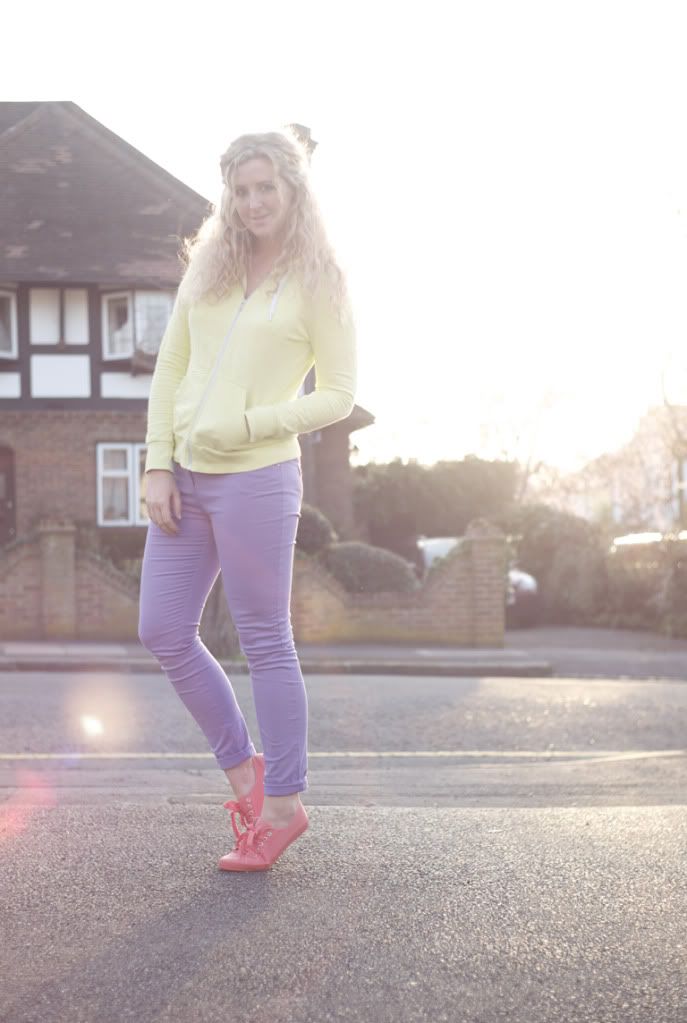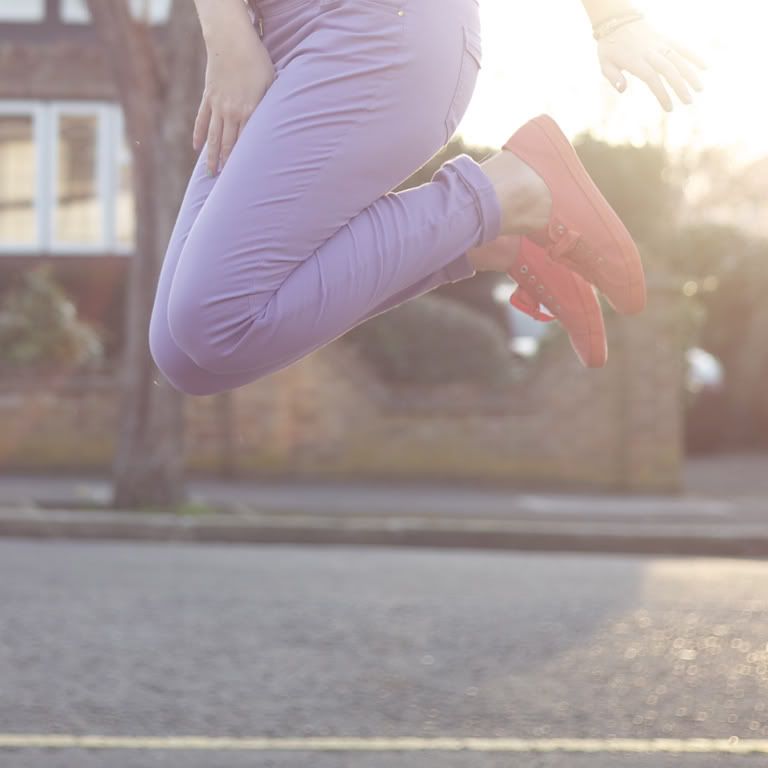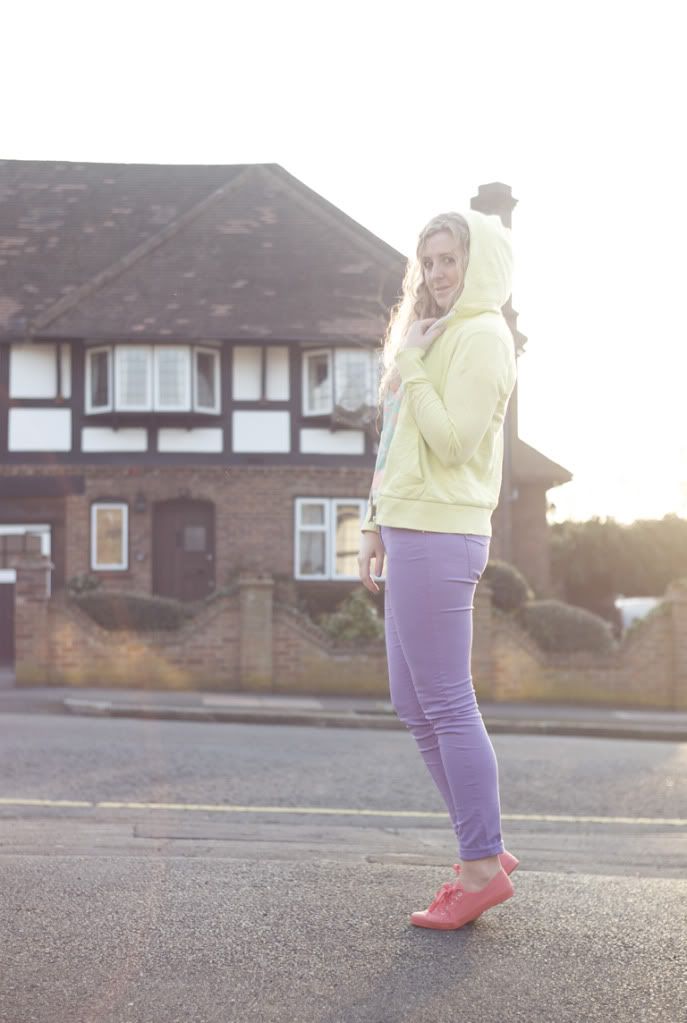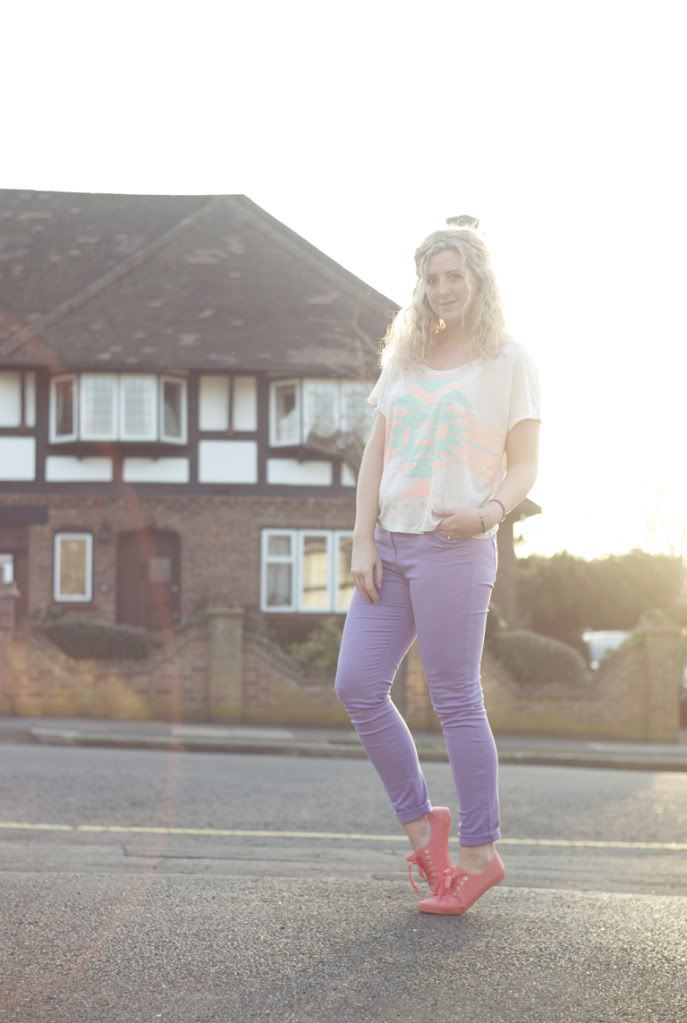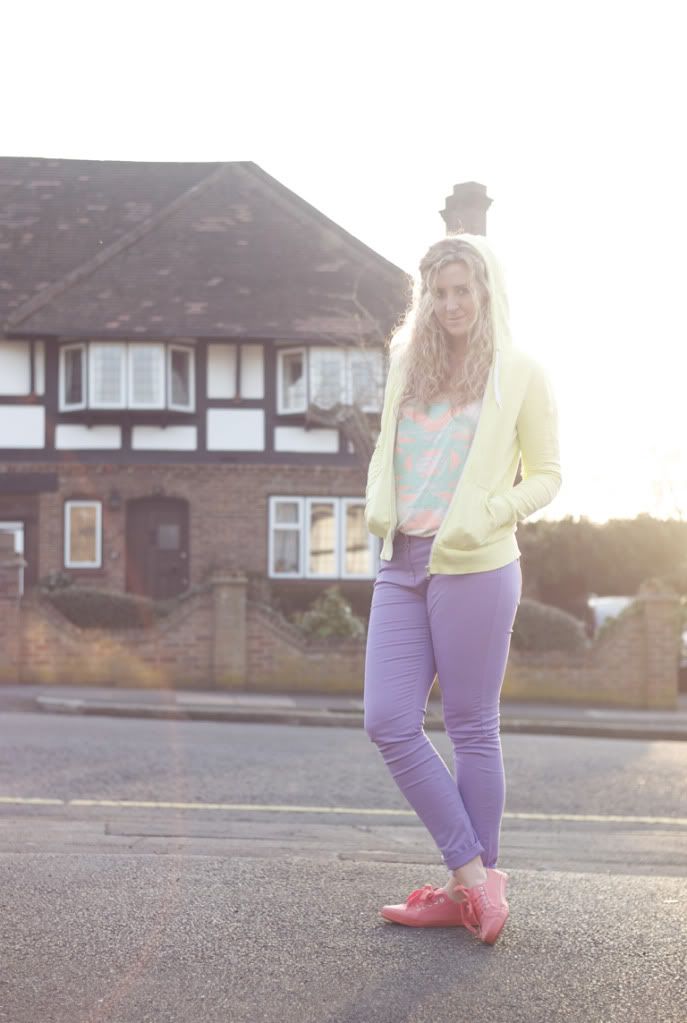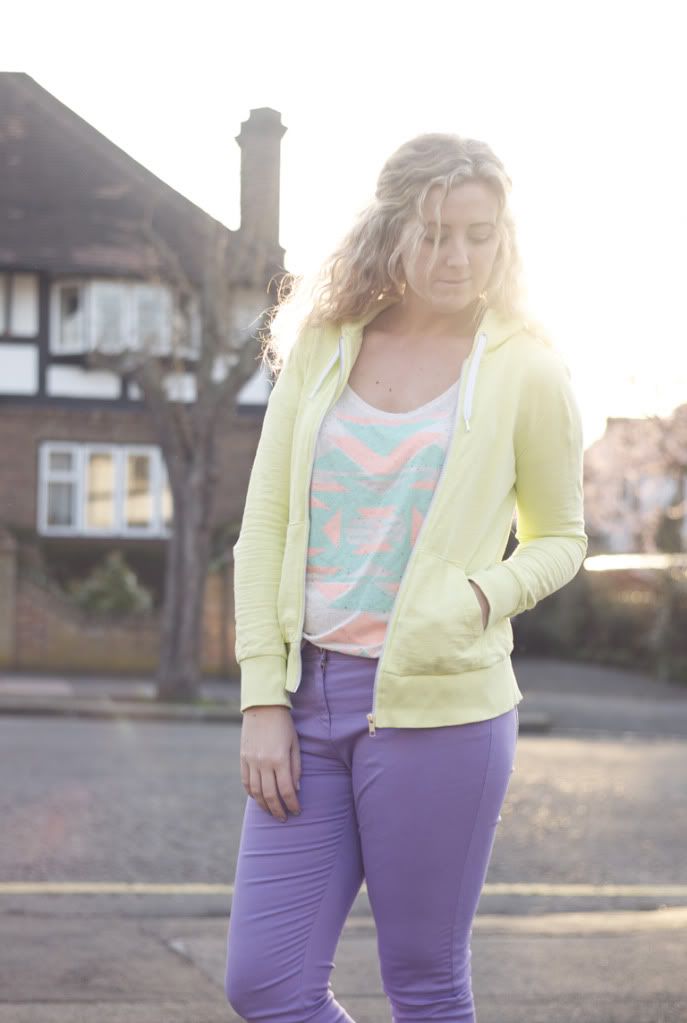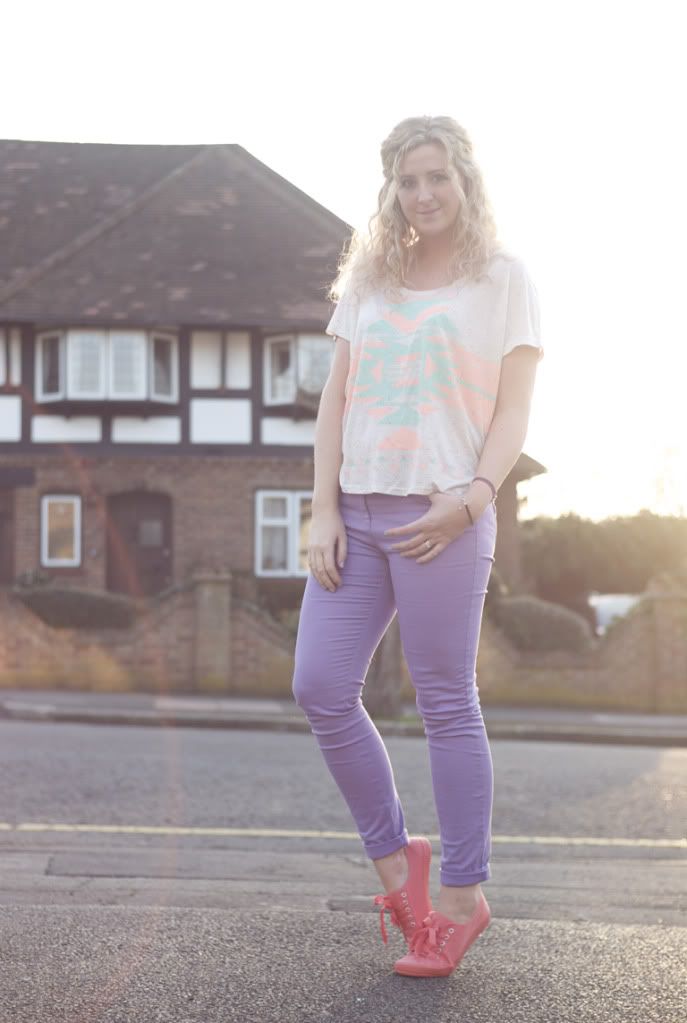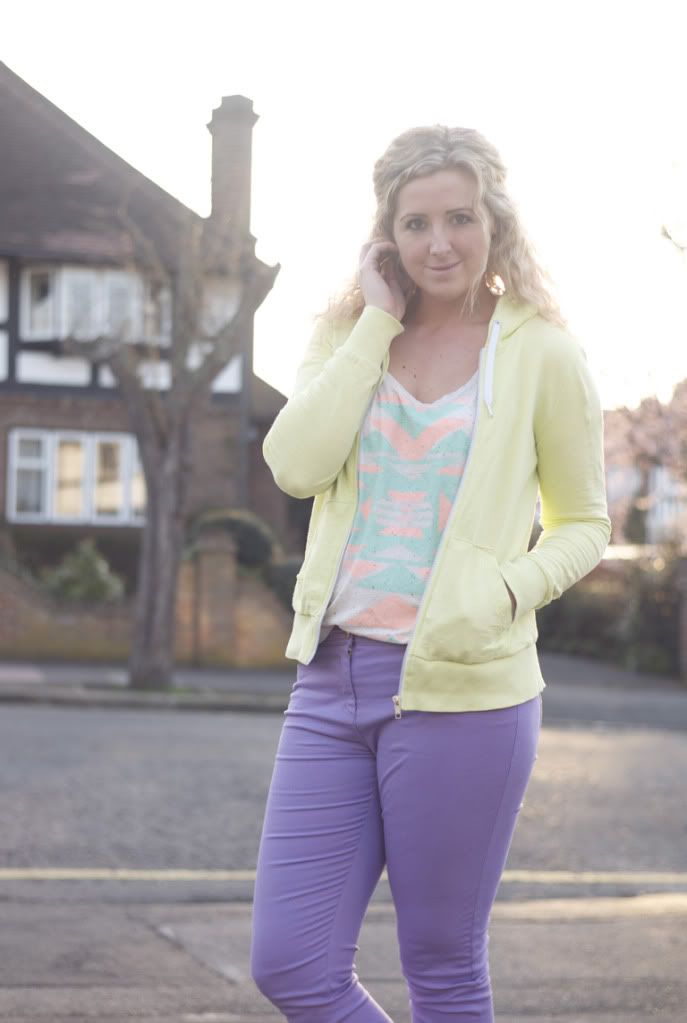 I Am Wearing :
Neon Hoodie - H&M
Aztec T-Shirt - New Look
Lilac Jeans - River Island
Coral Pumps - Primark
Feelin chilled out in my perfect outfit for a relaxed weekend of dog walkin, eating naughty food and lazing around the house watchin catch up TV!
Hope you are all having a great weekend!?
And for those of you who asked, Skiing was AWESOME, I can now turn left AND right on a pair of ski's! Hip Hip Hoorahh!
BIG love to you all,
xoxo