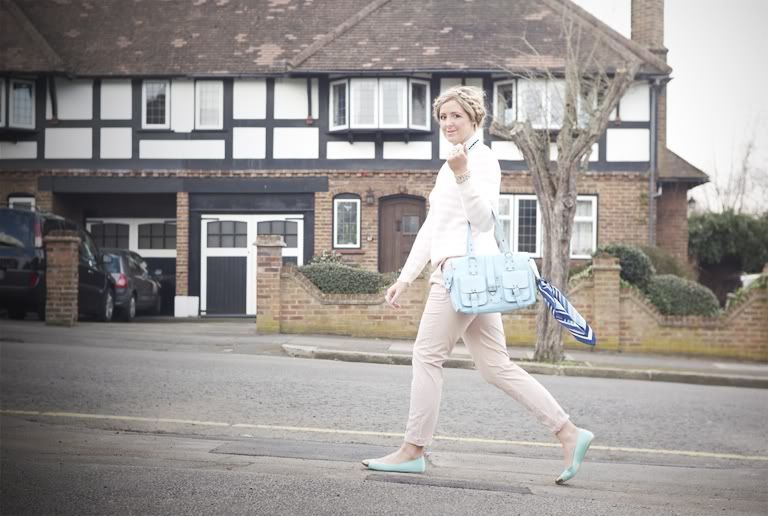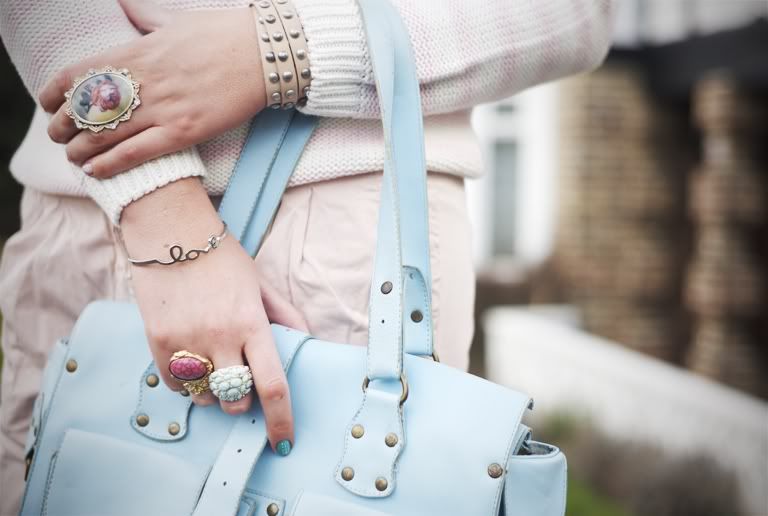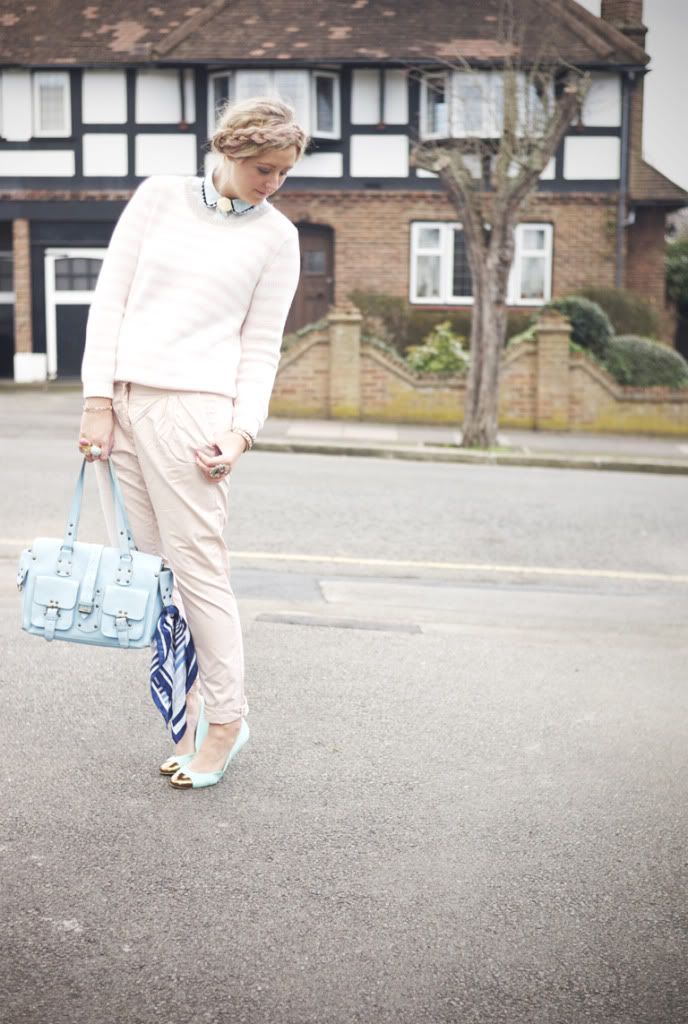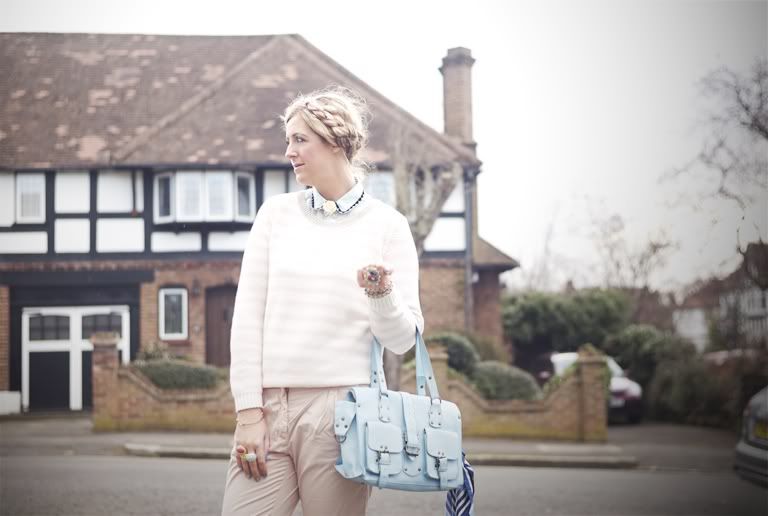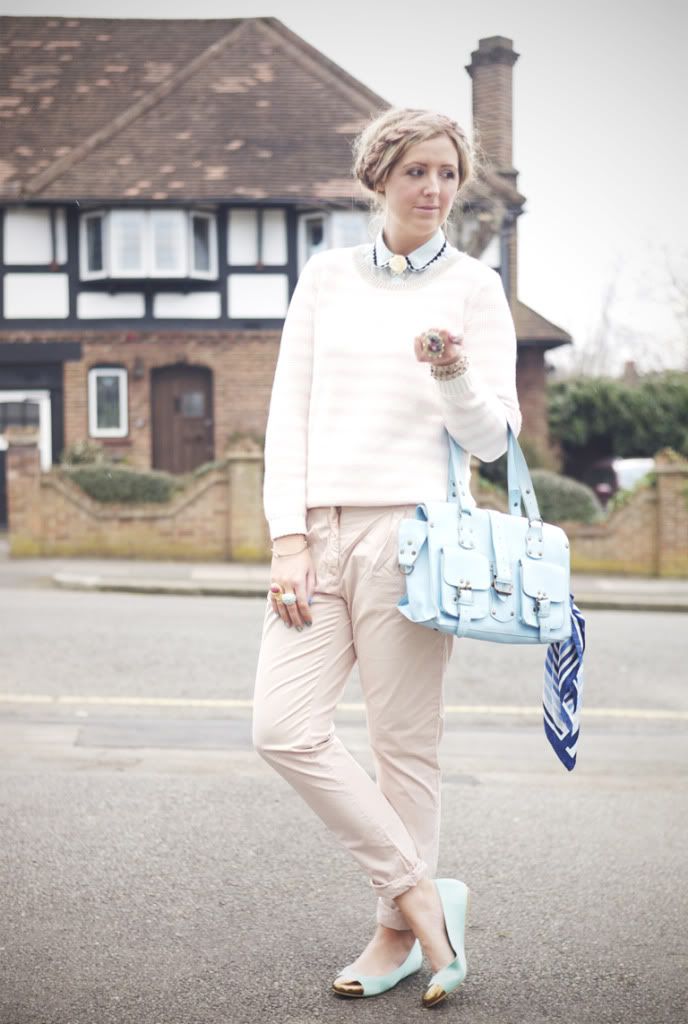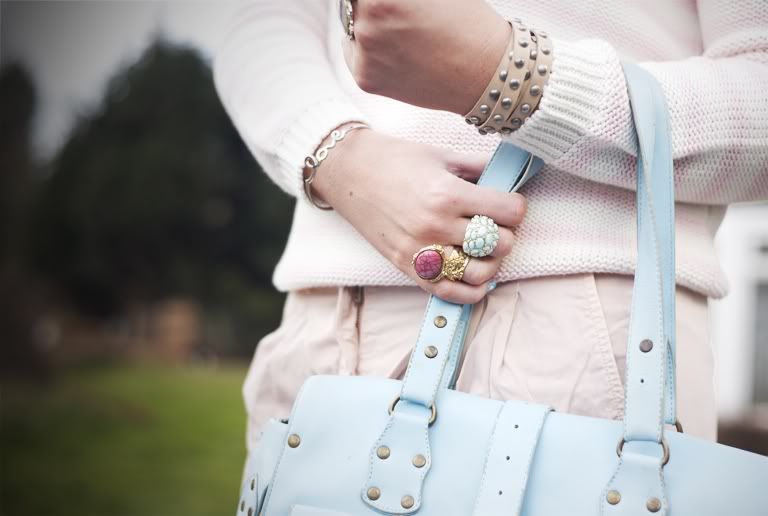 I Am Wearing :
Stripped Jumper - H&M
Blouse - c/o FM Boutique
Pastel Pink Chino's - Zara
Shoes - Kurt Geiger
Bag - Boutique in Bromley
Rose Brooch - Accessorize
Love Bracelet - Forever 21
Studded Bracelet - Primark
How cute is the collar on this blouse?!
By the end of the summer I am gonna have worn this pastel trend out!! LOL I cant get enough of them!
I am off to my sisters house today to meet her new puppy!! Eeeik sooo excited! Will take a heap of pics .. will prob go up on my Instagram first .. @rainbowsnfairyd if you are interested!
Hope you are all enjoying your weekend
mwah
xoxo