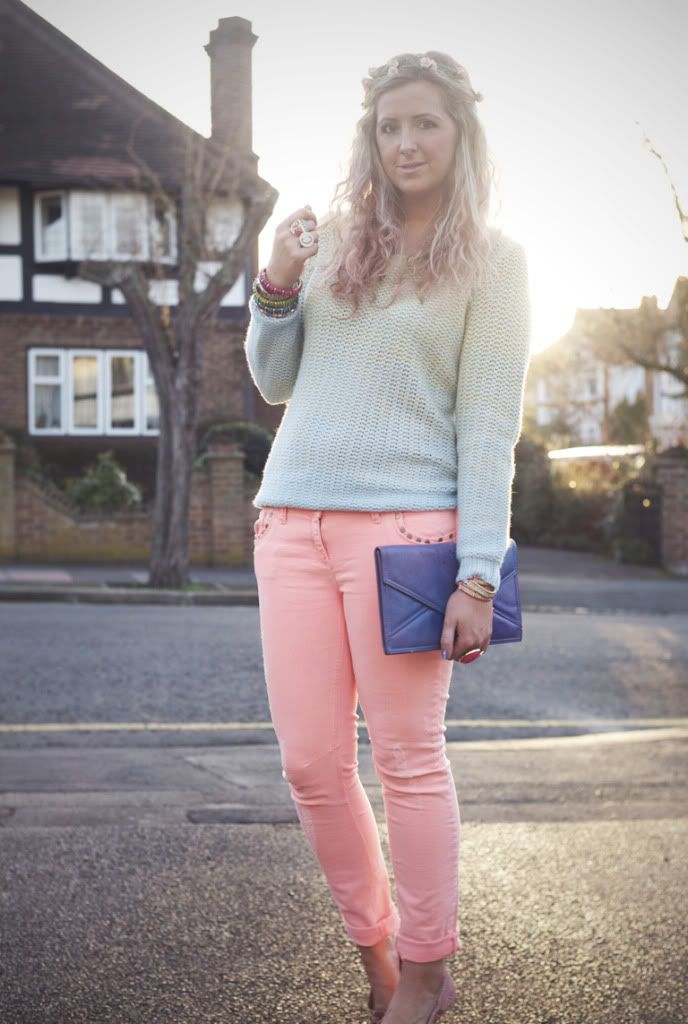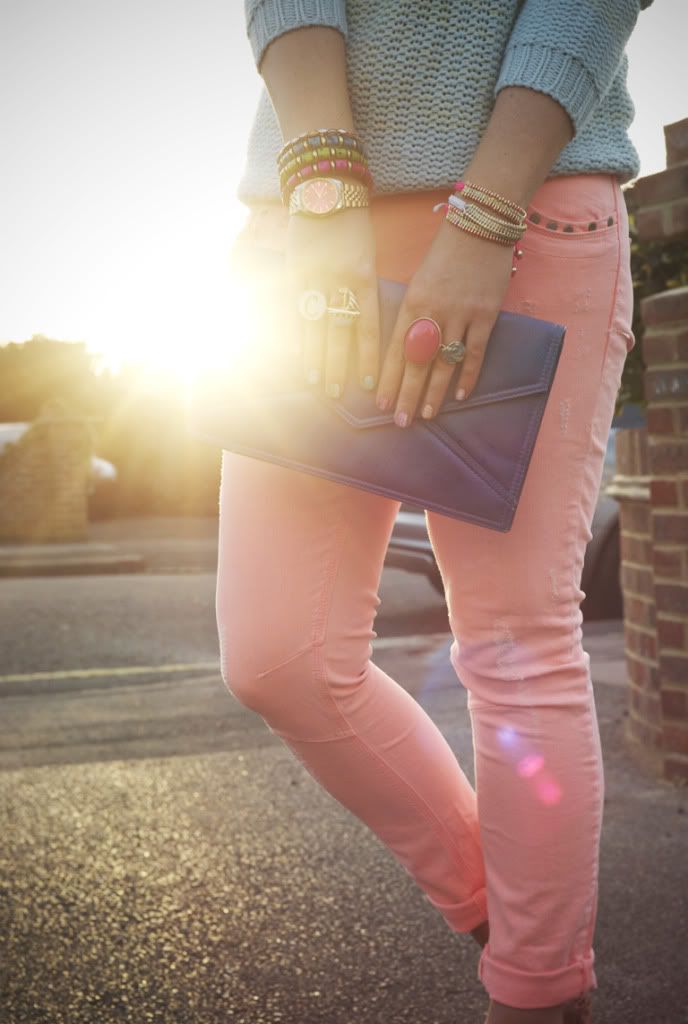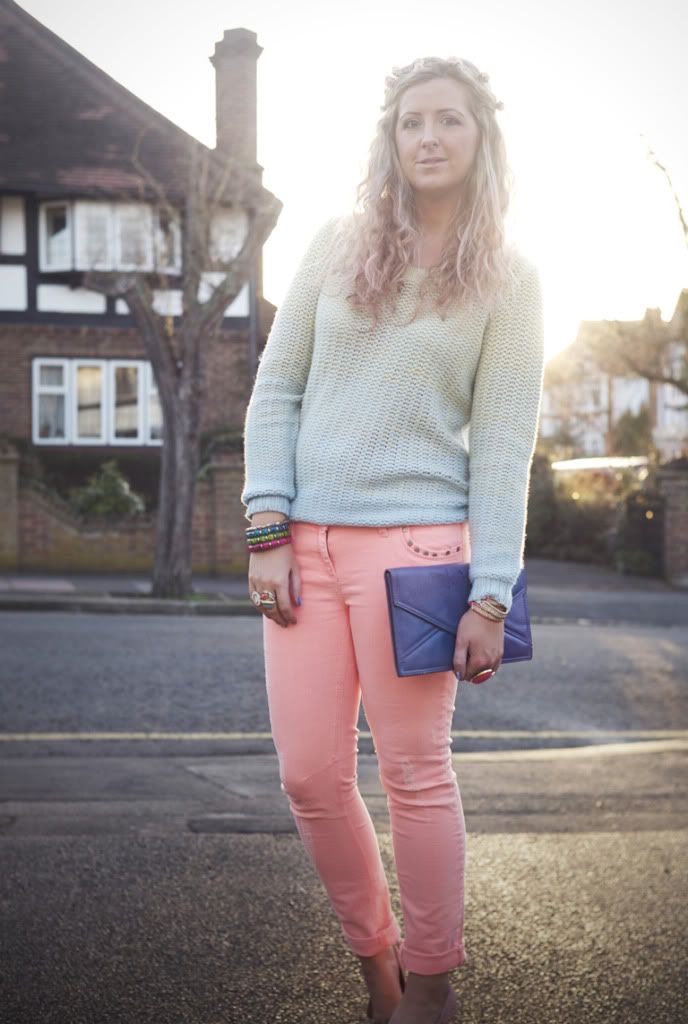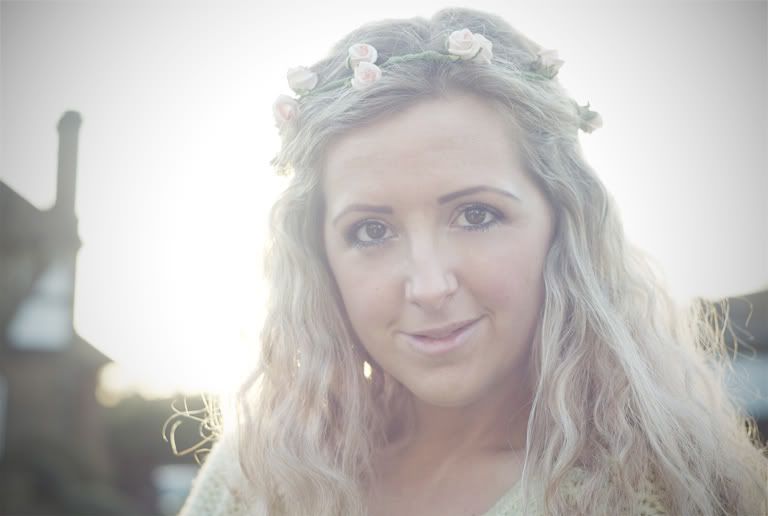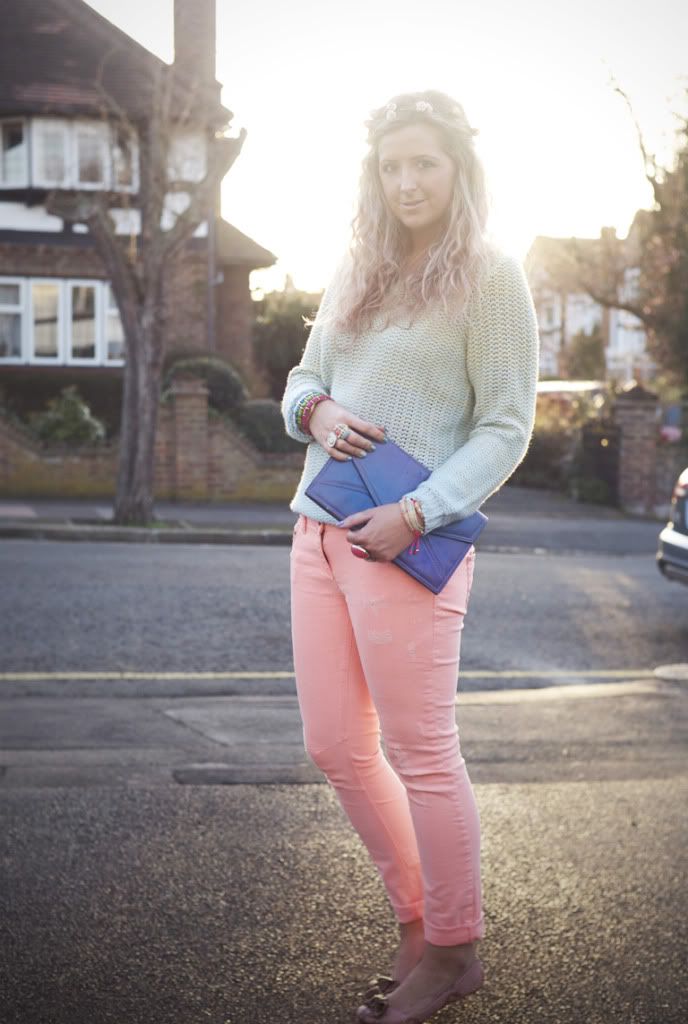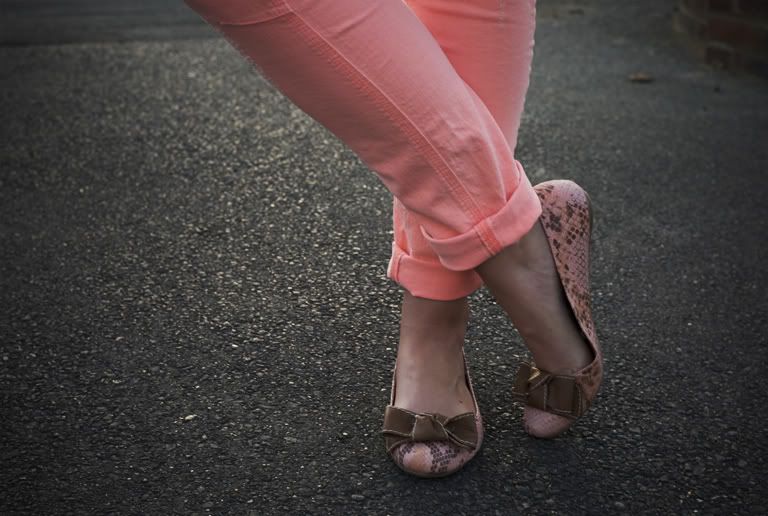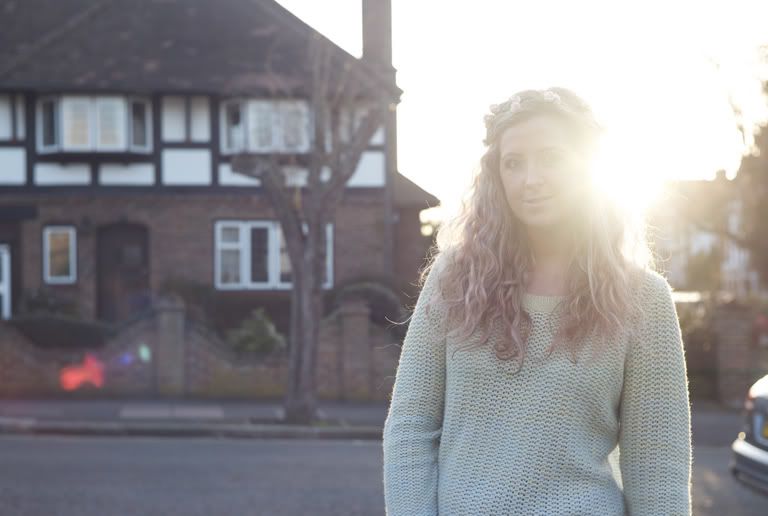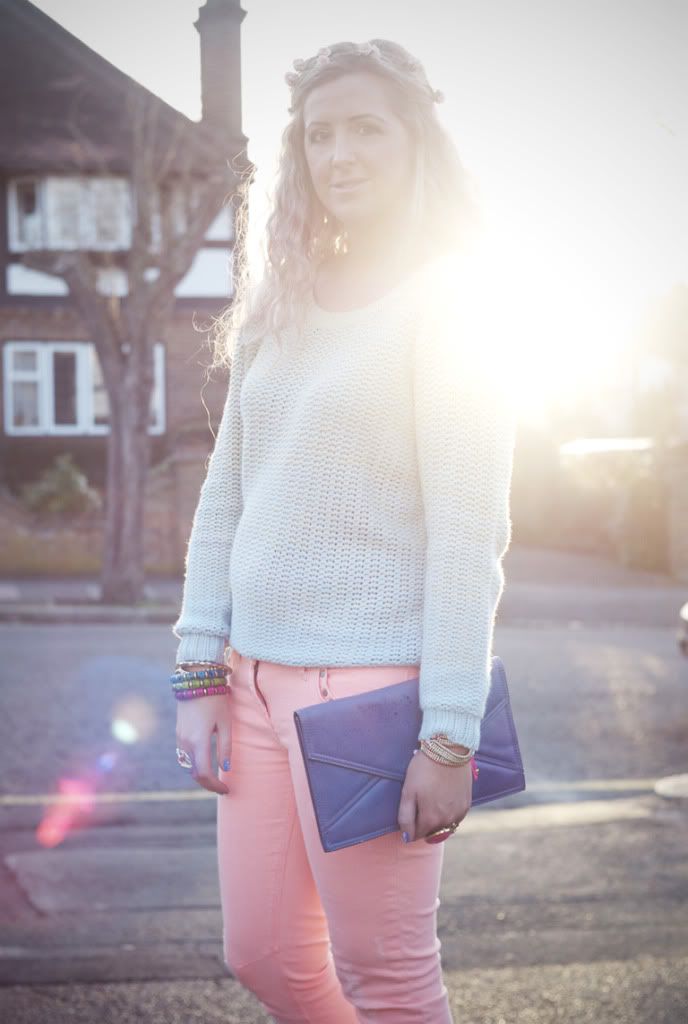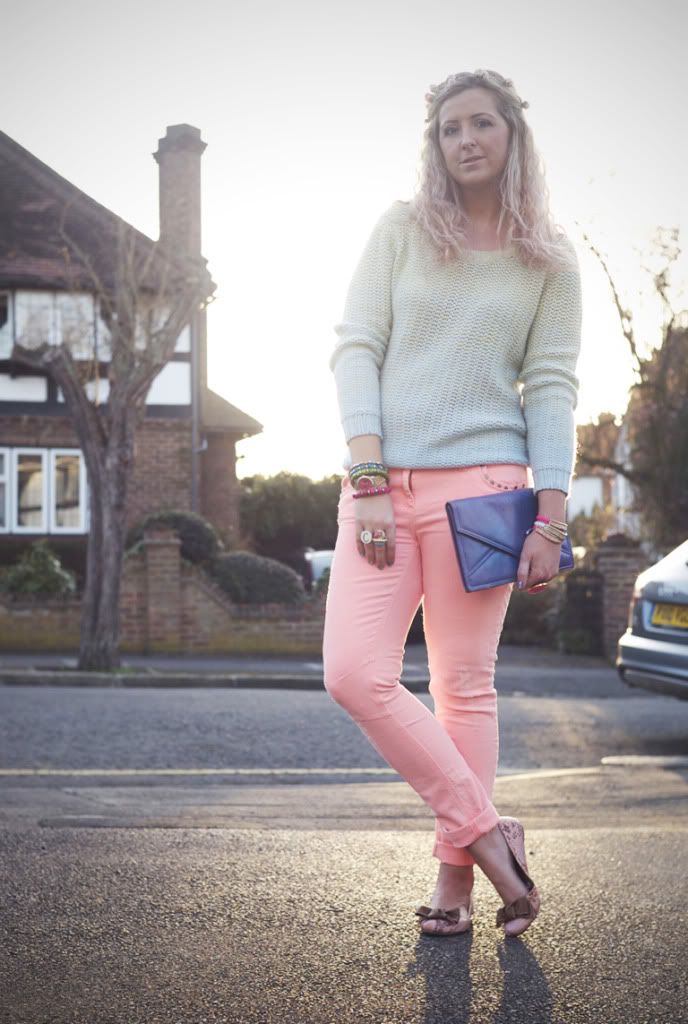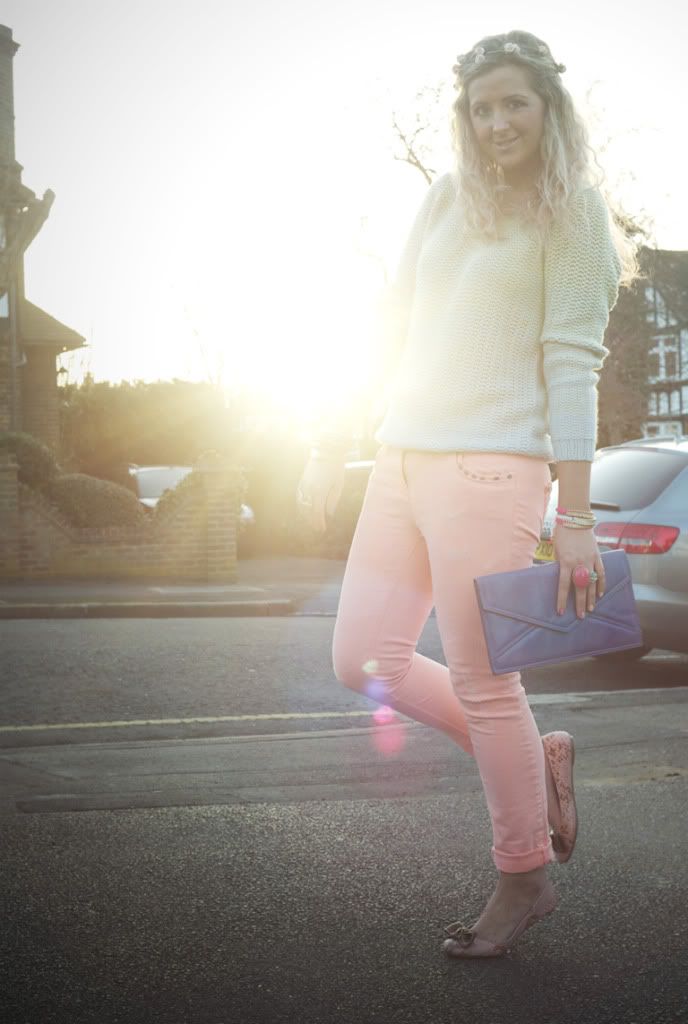 I Am Wearing :
Mint Green Jumper - Asos
Neon Jeans - Asos River Island
Coral Bow Flats - Primark
Purple Clutch - Customised Vintage
Rose HeadBand - Primark
Rings - Primark & Accessorize
Bracelets - Forever 21 & Primark
Watch - River Island
I can put on a woollen jumper and within 15 mins of wearing it I will get a pull in it somewhere GUARANTEED! Sure enough after 1 day in this BEAUTIFUL Asos jumper I have not 1 but 2 pulls in it, largely down to my wee dog Captain Bob! The pet insurance doesn't cover damaged knitwear - go figure!!
Still, I will continue to wear it cos it is bad ass!
How was your weekend guys?
Mine was lovely, I got my hair done (roots) and met my sisters new puppy! He is a Spanish Water Dog, and still has no name as my sis and her husband cant agree on one!!!
CUTE right?
We spent all Sunday playing with him, was dreamy!
Hope you are having a great week so far!
Big Love
xoxo