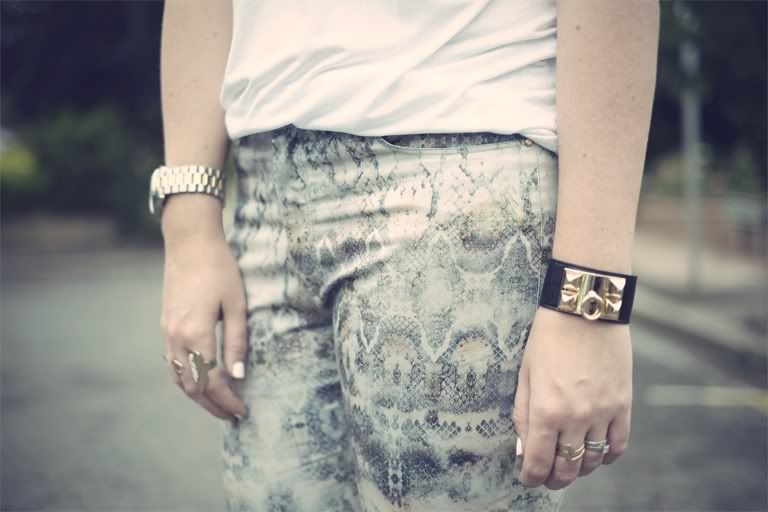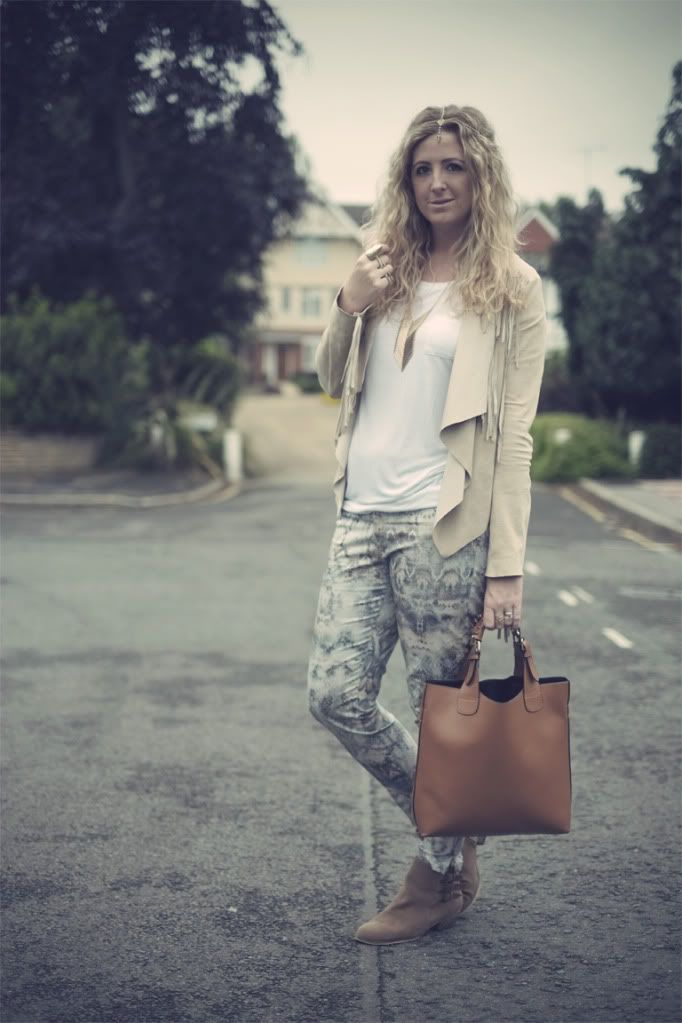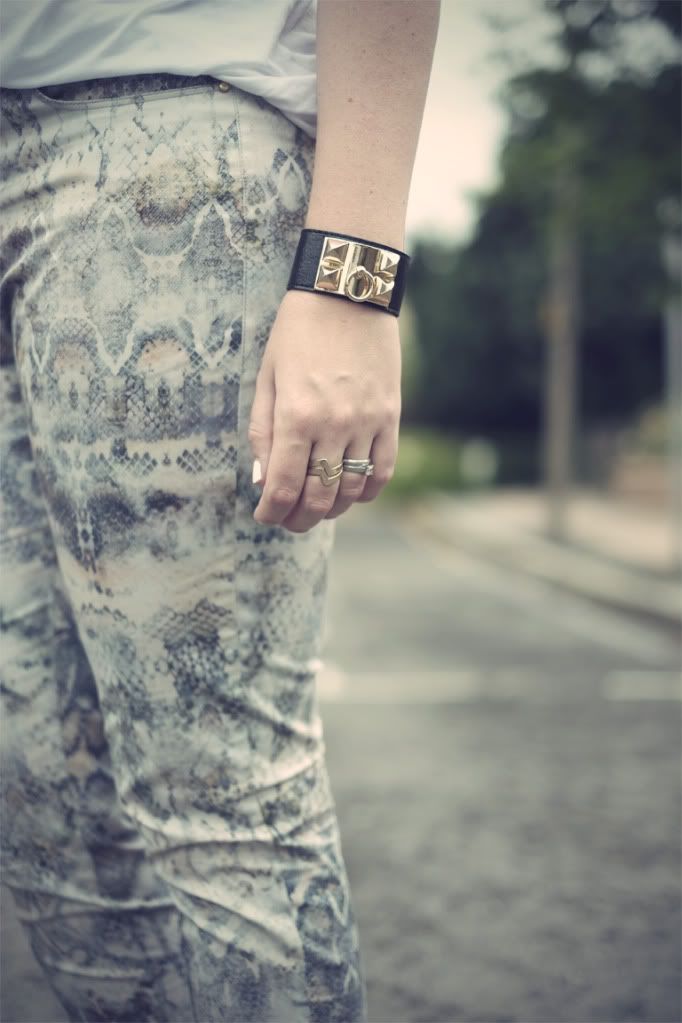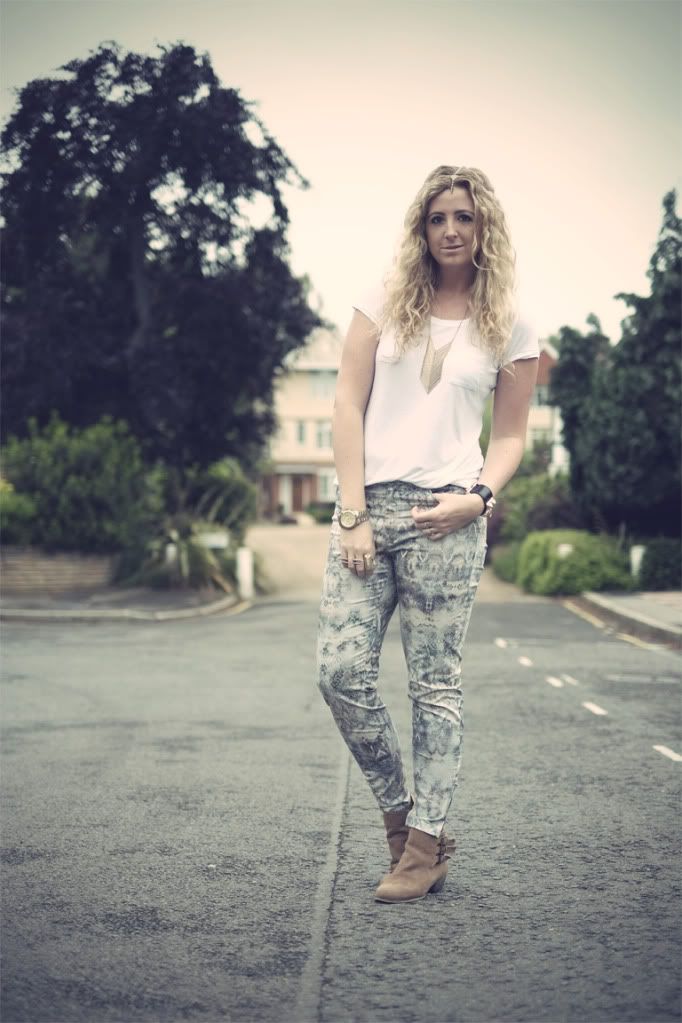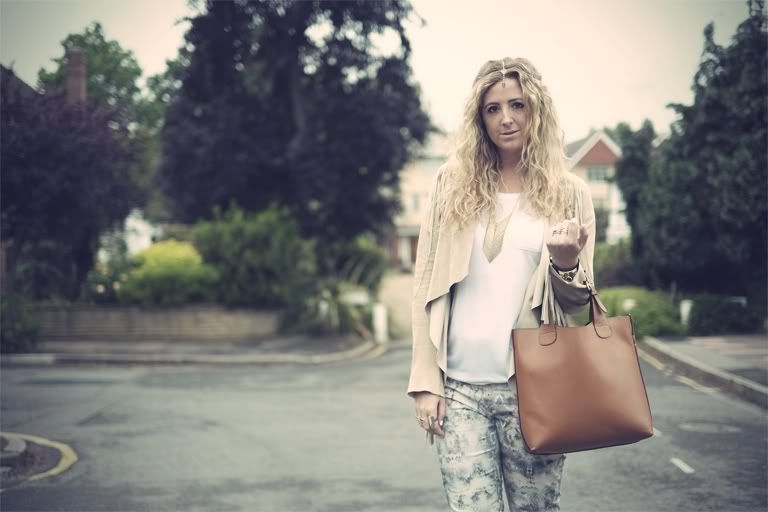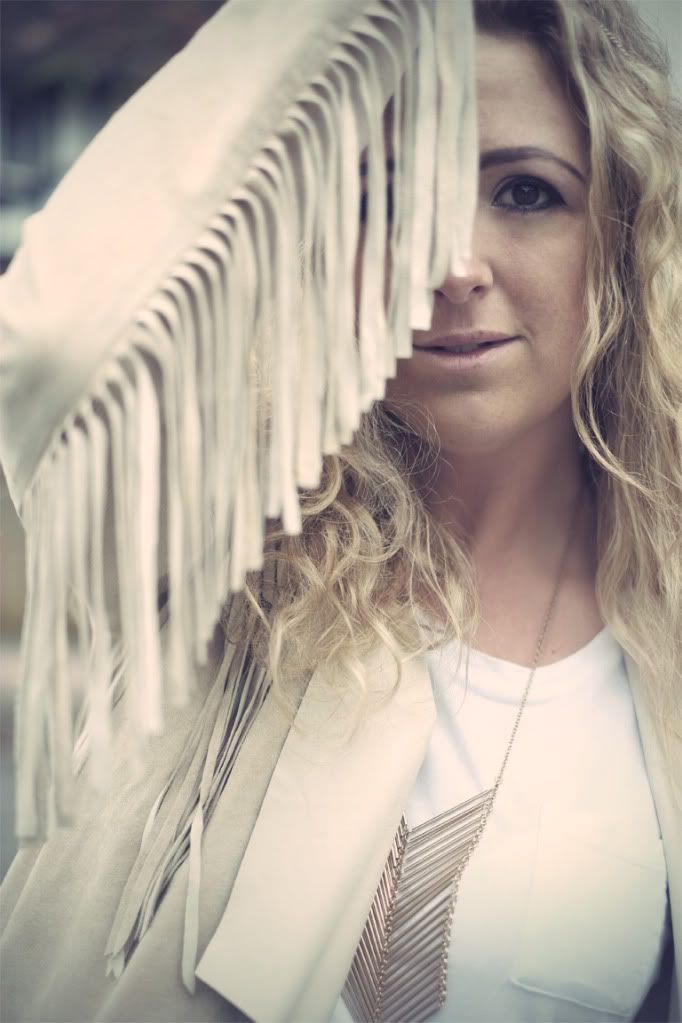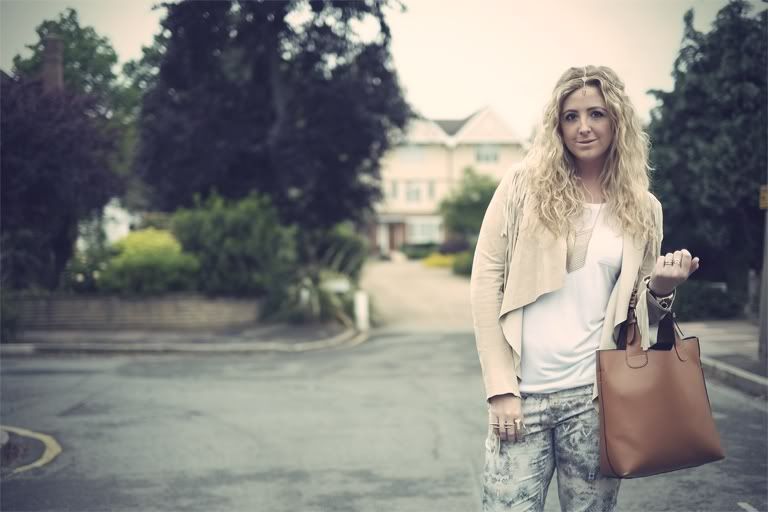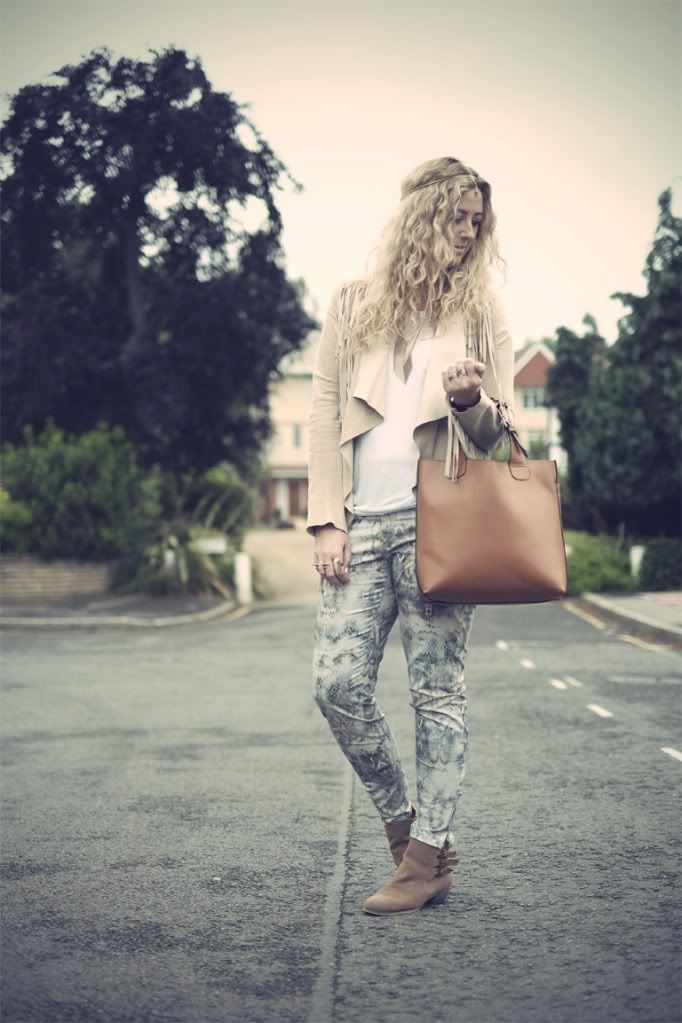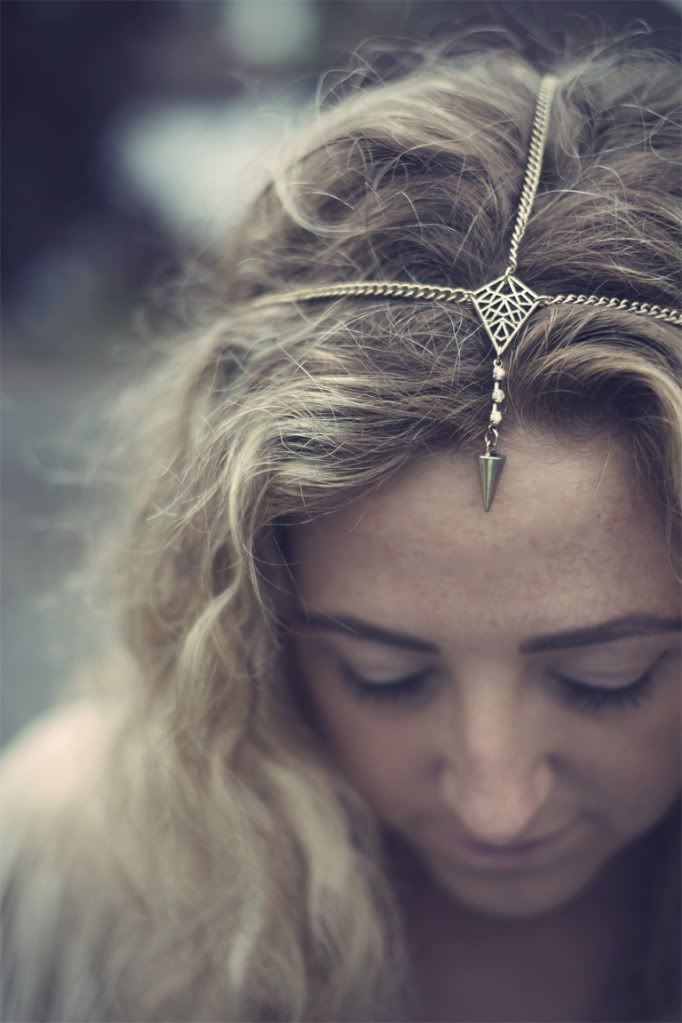 I Am wearing :
Fringed Suede Jacket - NewLook
White T-shirt - H&M
Snake Print Trousers - Zara
Ankle Boots - Primark
Zara Bucket Bag - Ebay
Gold Head Chain - Miss Selfridge
Aztec Necklace - Forever 21
"Hermes" Bracelet - Ebay
These trousers are my latest purchase from Zara ( I say latest, I have had them about a month), they do a maxi skirt in this print too, which is just STUNNING. But I really fancied a new pair of trousers, as you already know I practically LIVE in maxi's at the moment!
I am currently holidaying in Spain!! Wahhh Hoooo!!! So I may not post as much as I normally do this week! Please forgive me!
Hope you are all having the BEST Jubilee weekend EVER!
Love to you all
mwah
xoxo