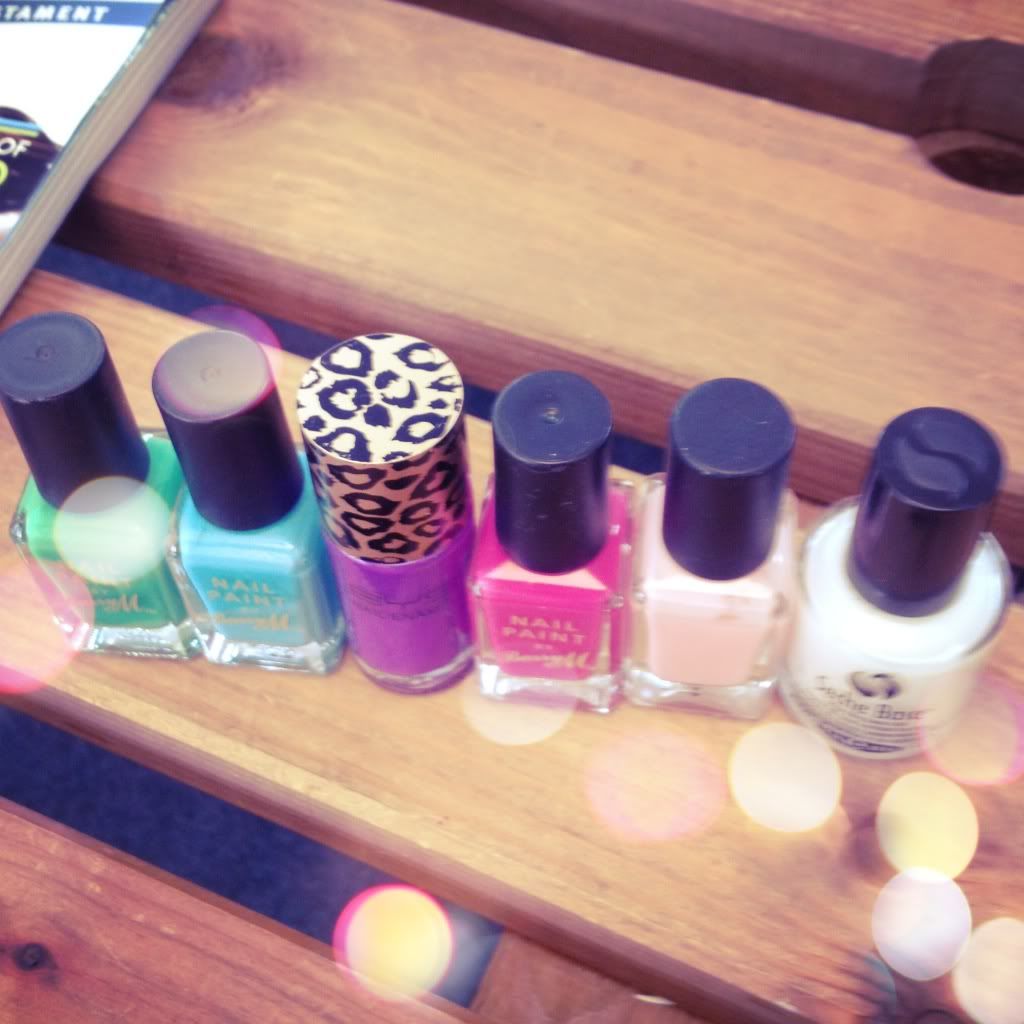 Choose your rainbow colours and remember to use a base coat !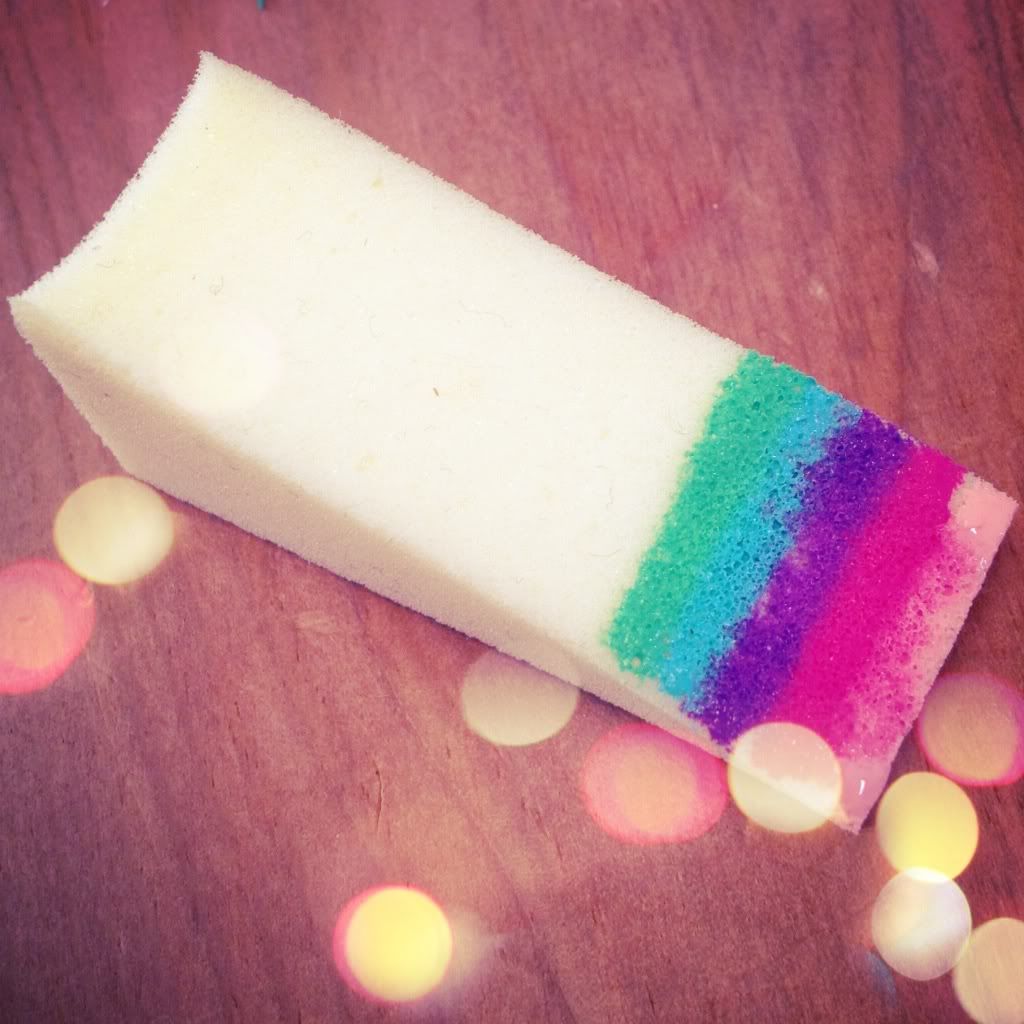 Load your sponge with your rainbow nail varnishes




Press sponge onto base coated nails - re-painting the sponge each time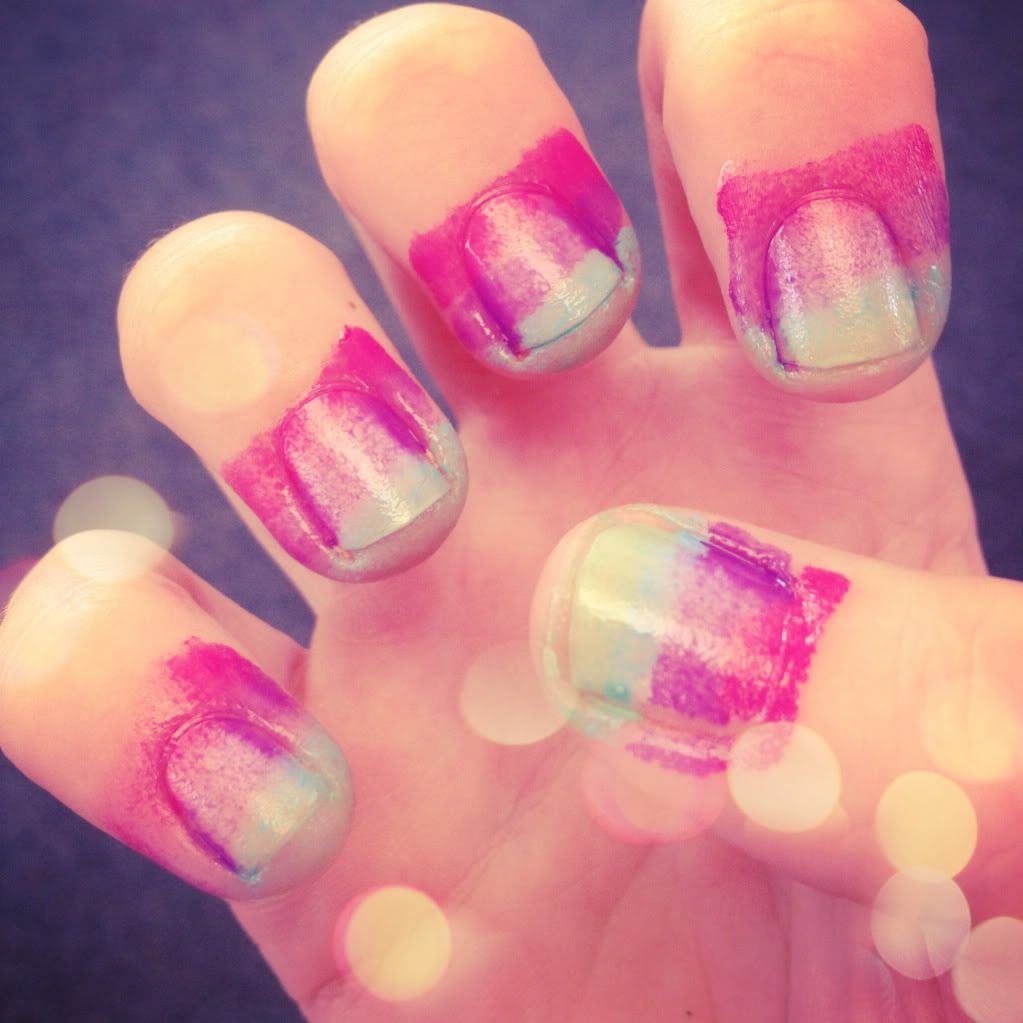 Remove all the excess varnish from your fingers with some nail varnish remover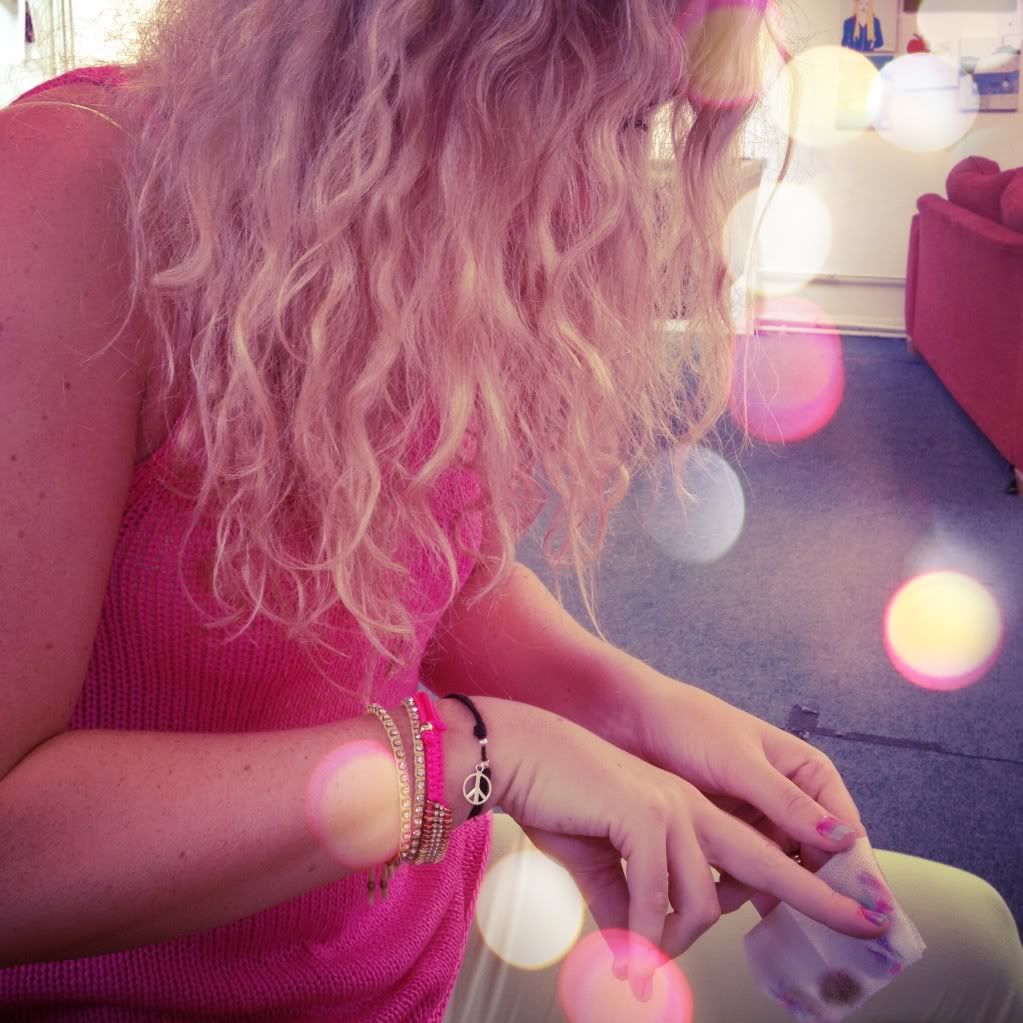 Cover with a top coat and wallahhhh - Rainbow Nails :-)


Please send me some pictures of your nails if you decide to have a go I would LOVE to see them :-)
I do nail art ALL the time and few people have asked me to do some tutorial posts on my nail designs, so here is my first one! Would you like to see more on here or do you just prefer to see my outfit posts?
Love to have ur feedback
xoxo