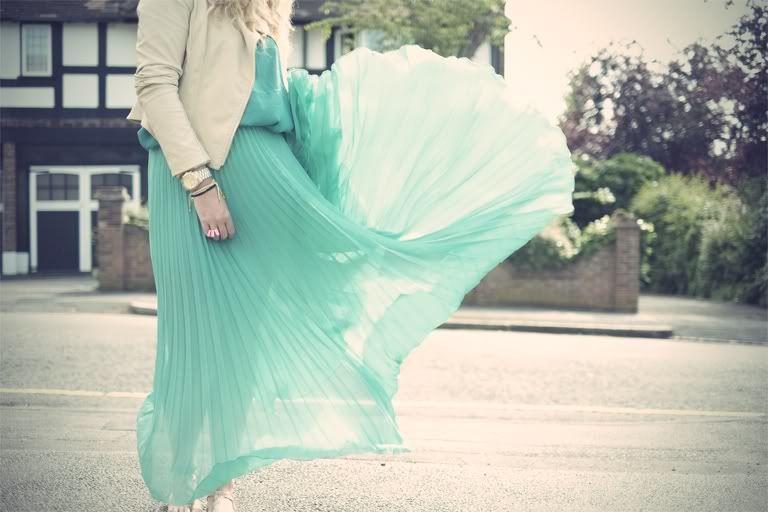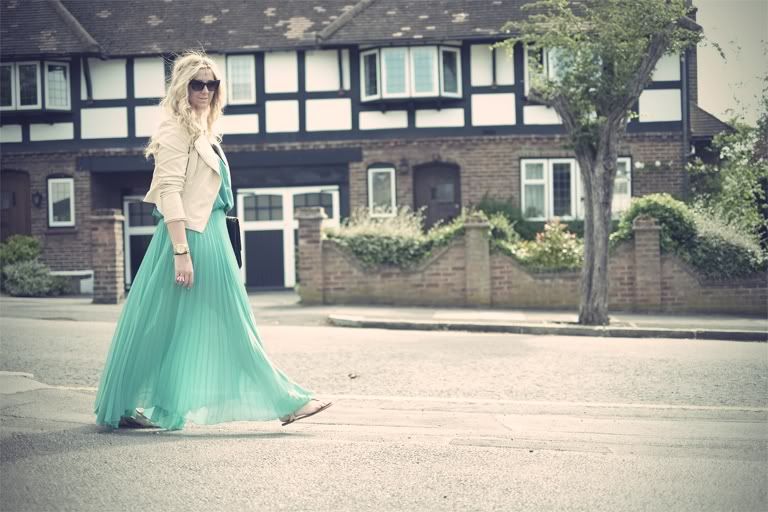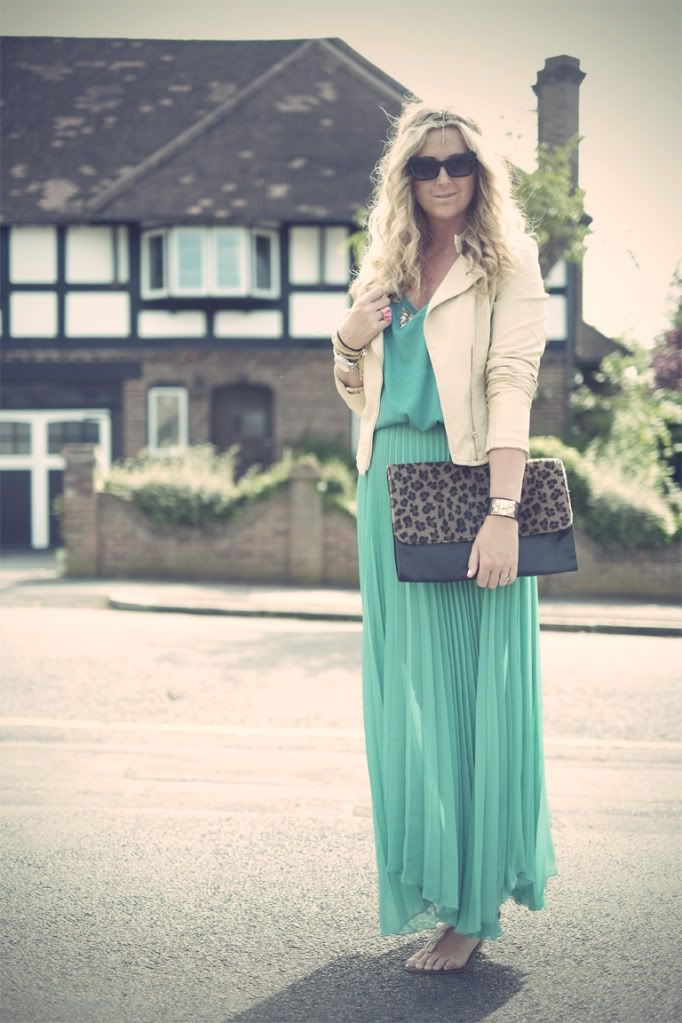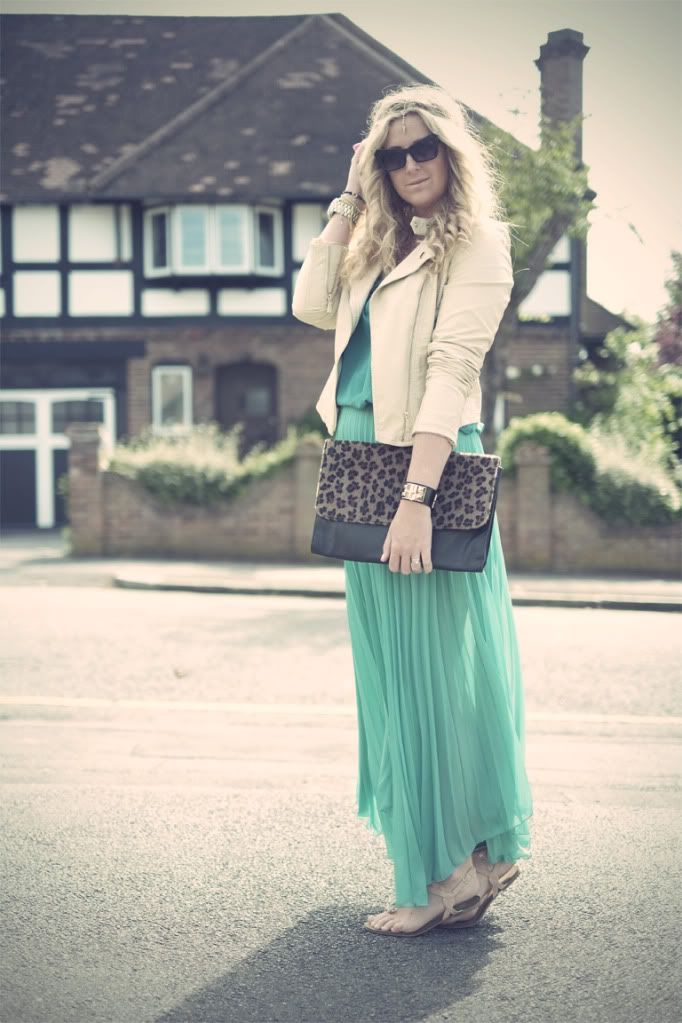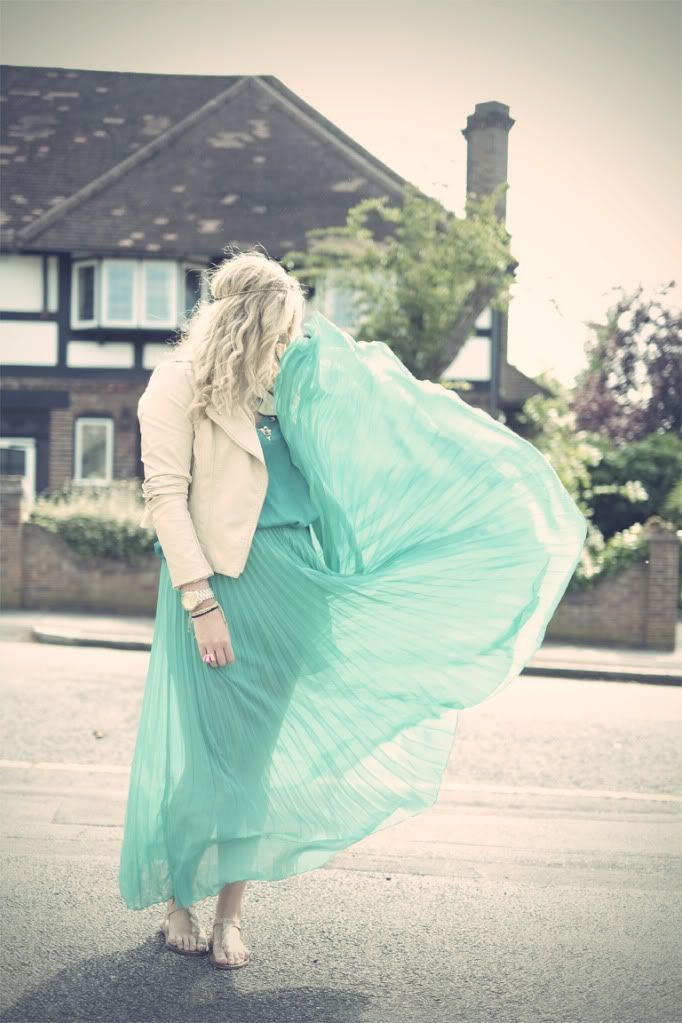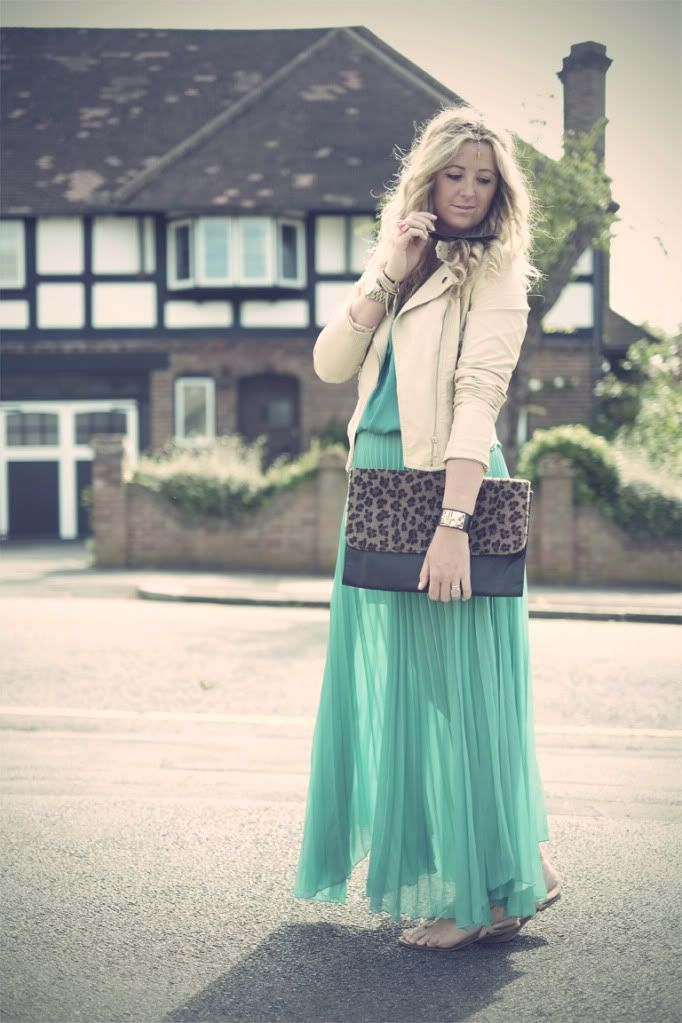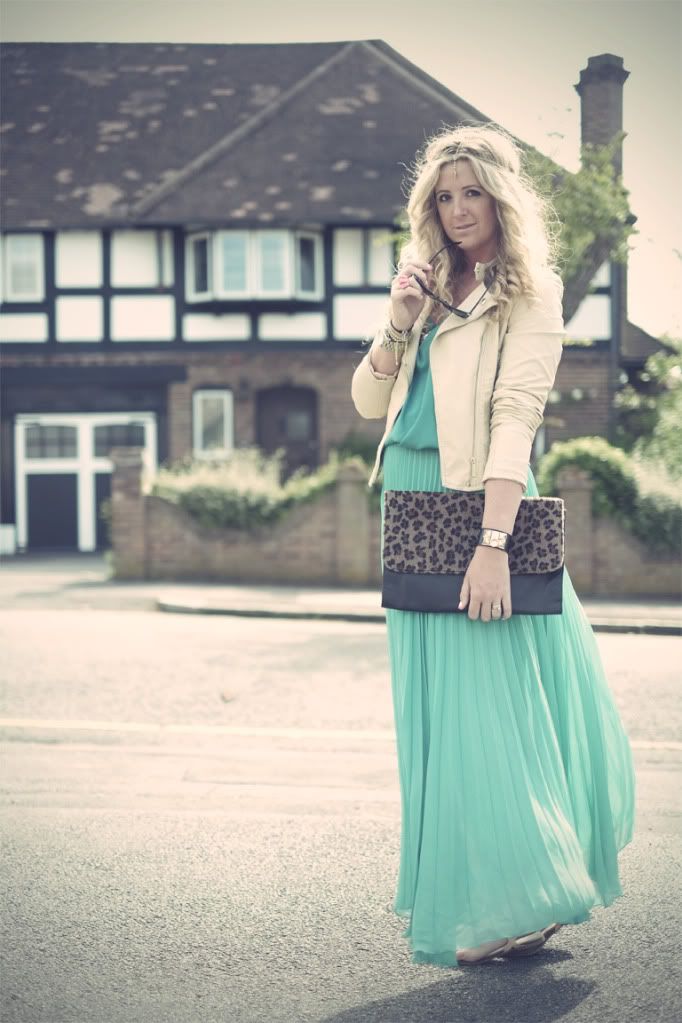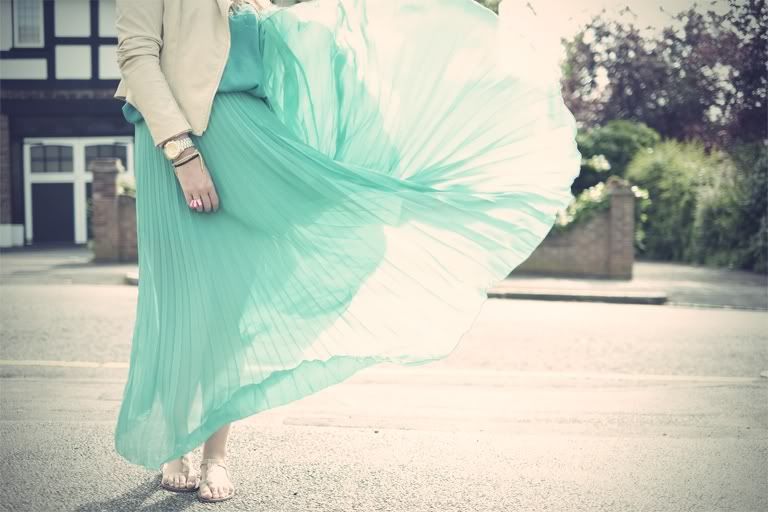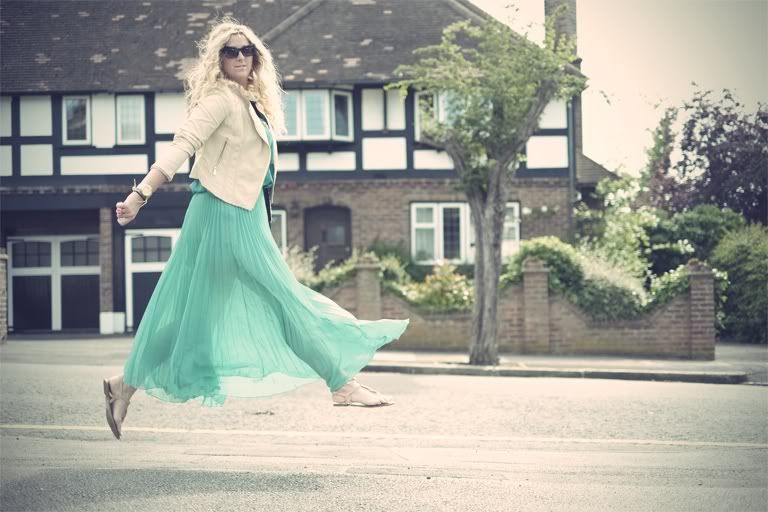 I Am Wearing :
Mint Pleated Maxi Skirt - c/o Jovonna
Mint Studded Vest - H&M
Cream Biker Jacket - St Johns Market Liverpool
Sandals - Primark
Leopard Print Bag - A gift from a beautiful friend (bought on ebay)
Watch - Michael Kors
"Hermes" Bracelet - Ebay
Friendship Bracelets - Accessorize & F&F
Cats Eyes Sunglasses - Ebay
Hair Jewellery - Miss Selfridge
Pink Ring - Primark
How freakin GORGEOUS is my new pleated Jovonna skirt?
I am in LOVE! It is just sooo perfect! The fabric is so lovely, it has sooo much skirt that it moves like a dream in the summer breeze! Such a good quality skirt, I cant tell you just how impressed I am with Jovonna , an awesome online fashion retailer that I have only just discovered!
You HAVE to check them out, they have such unique and pretty clothes .. go go go!
In other news ....
I am in todays LOOK Magazine!! woop woop! On pg 53!
This has made my day as I am soooo sick with the worlds WORST cold (poor me!)
I hope you are all having an awesome week and are fit and healthy!!
Big LOVE
xoxo