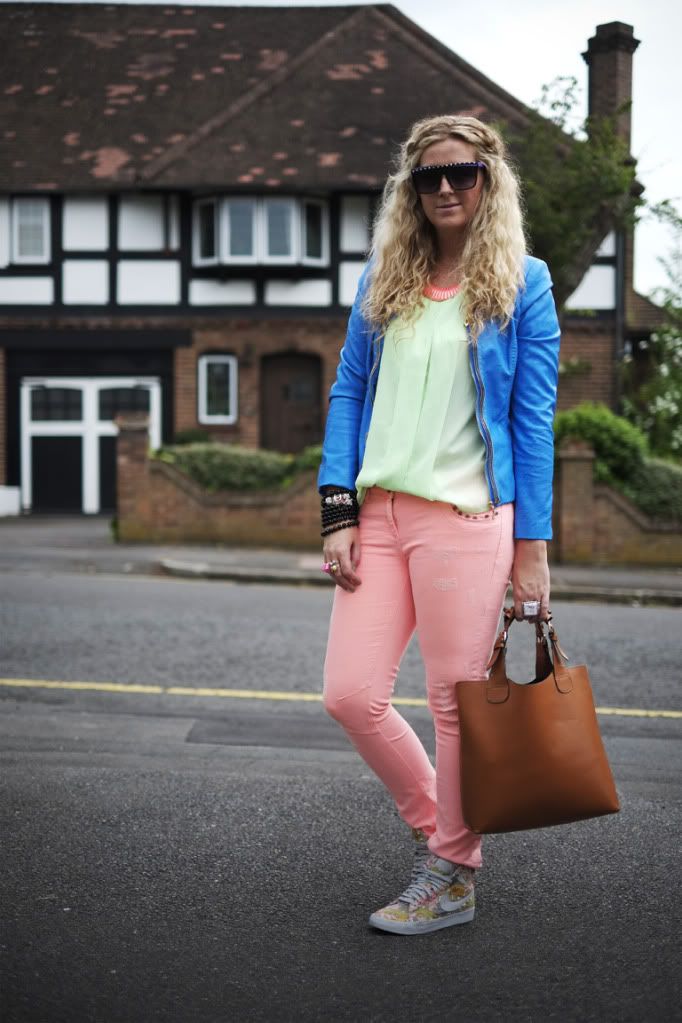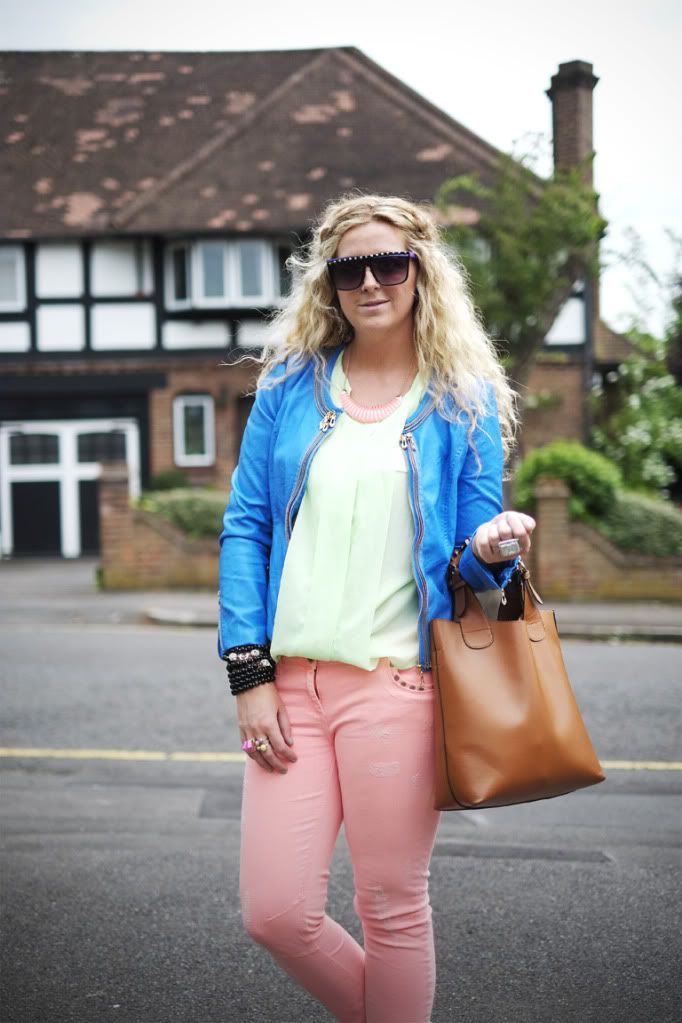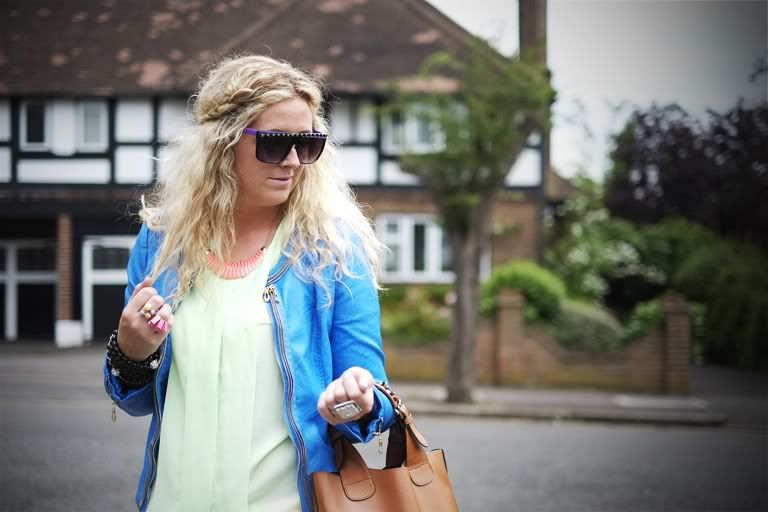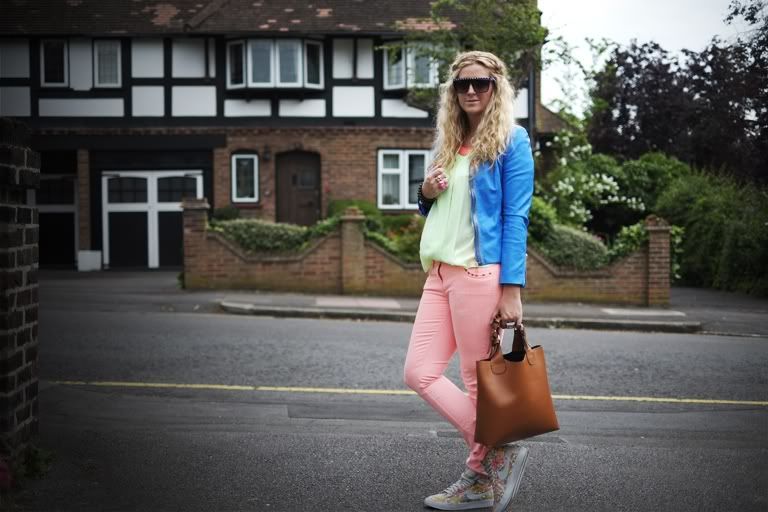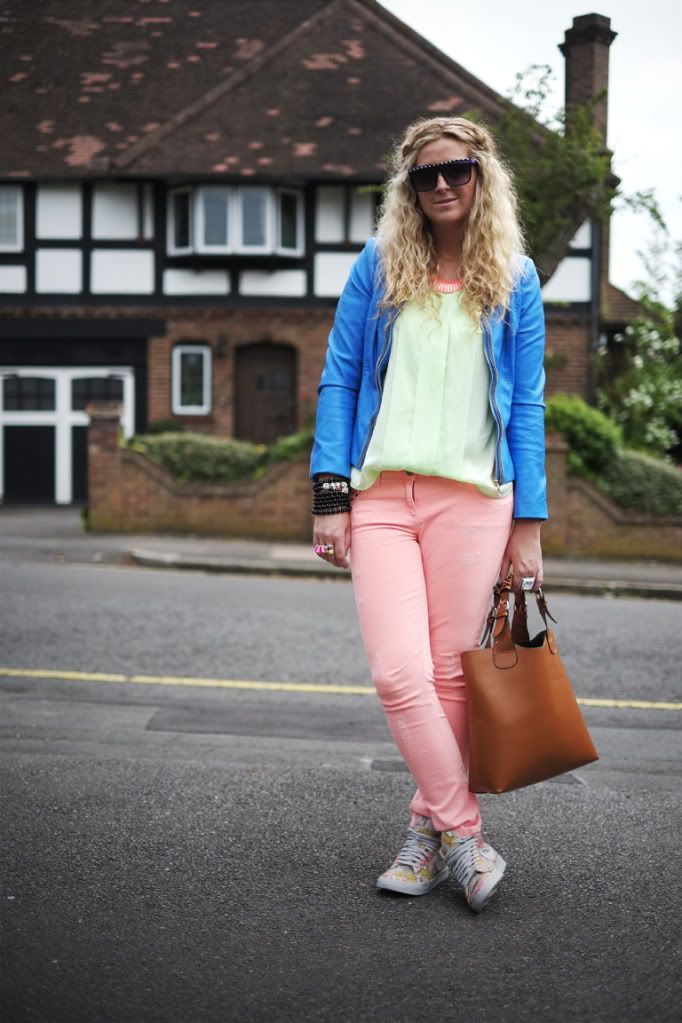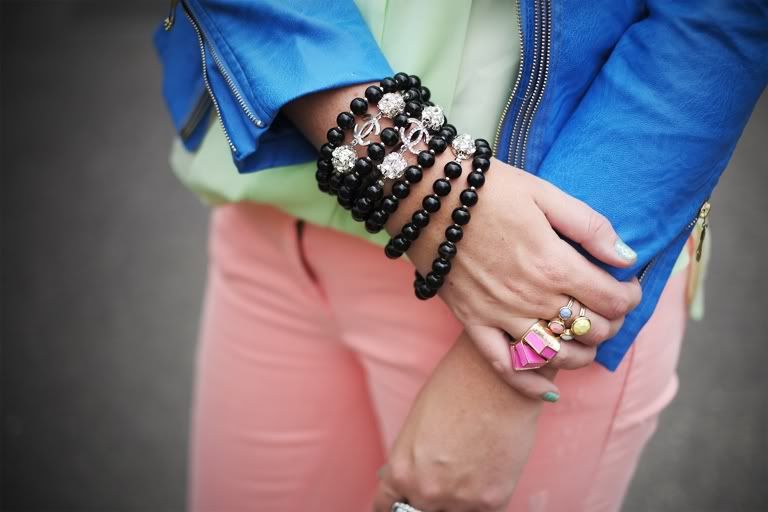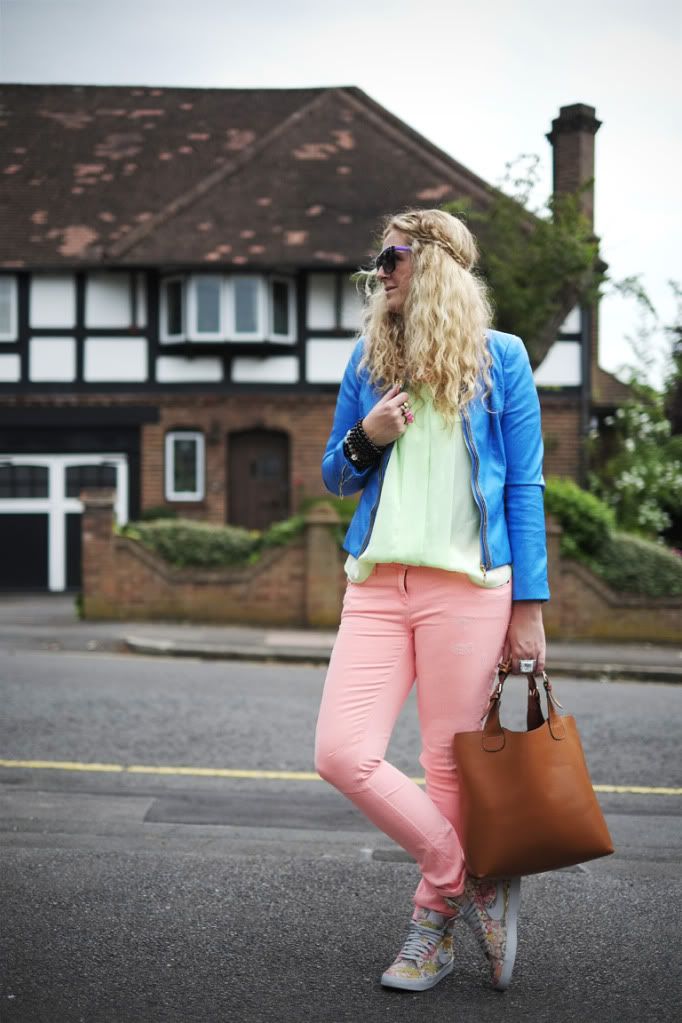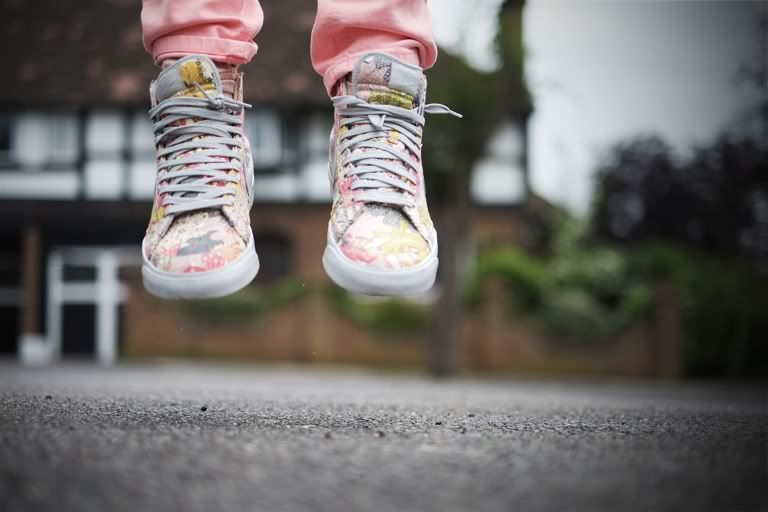 Iam Am Wearing :
Blue Leather Bomber Jacket - Liverpool St Johns Market
Neon Blouse - H&M Trend
Neon Coral Jeans - River Island Sale
Liberty London High Tops - Office Sale
Studded Sunglasses - Primark
Neon Necklace - Primark
Zara Bag - Ebay
CC Necklace Worn as Bracelet - Gift
Rings - Primark
I bought these high-tops last week and I havent taken them off since! I would sleep in them if it wasn't a really weird thing to do!!
I was just killing time at the shops whilst I was meeting Graham and I wondered into Office to browse the sale racks and there they were! Sitting there all shiny and pink with their limited edition swing ticket blowing in the breeze of the airconditioning unit, and my heart skipped a beat!! As soon as I slipped them onto my feet I knew there was no turning back and the £40 price tag was cherry on top of the Nike cake :-)
I have a feeling you will be seeing these shoes a LOT!
Hope you are all having a great week!
xoxo