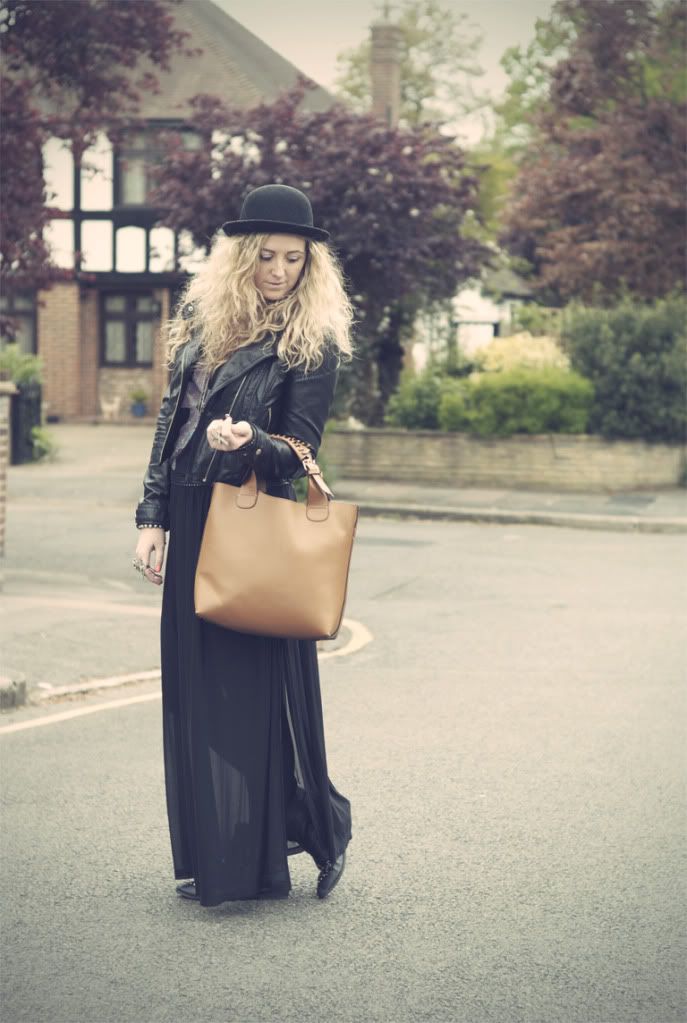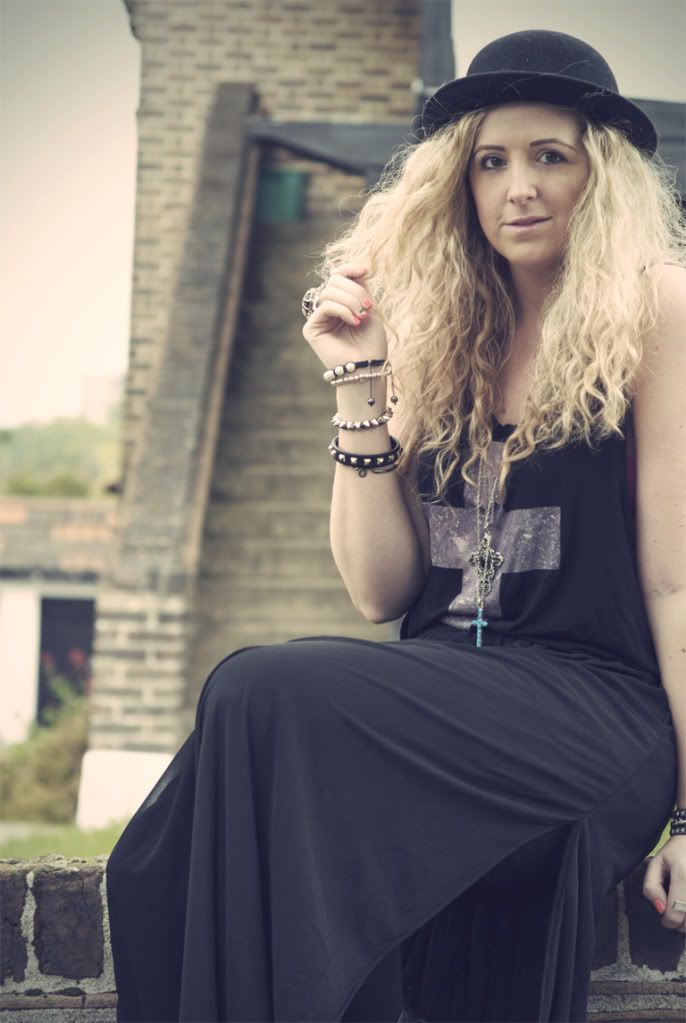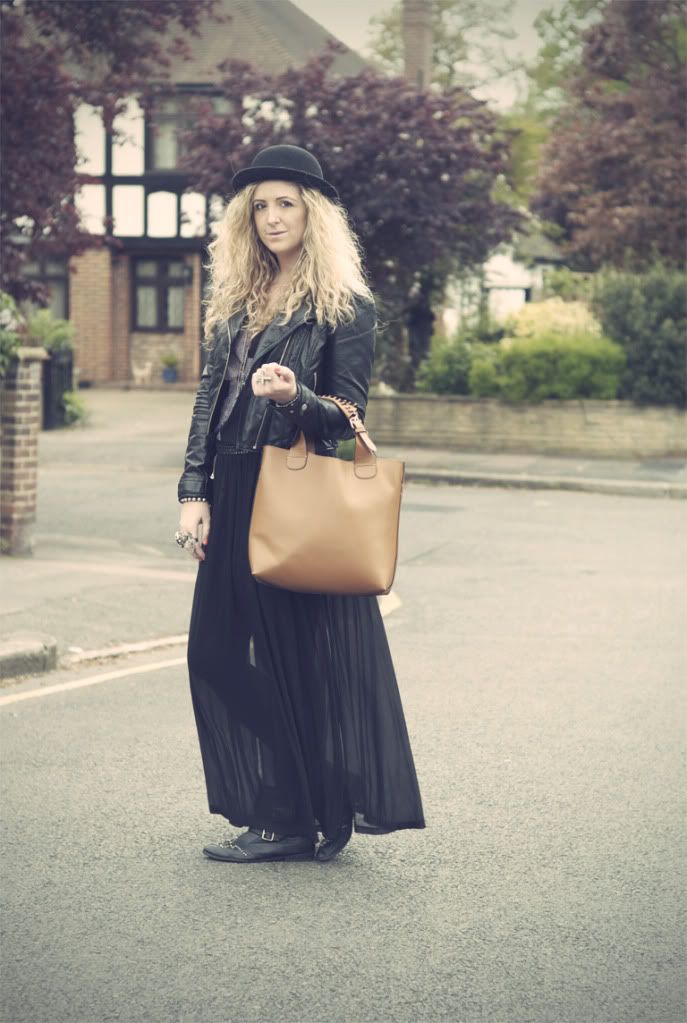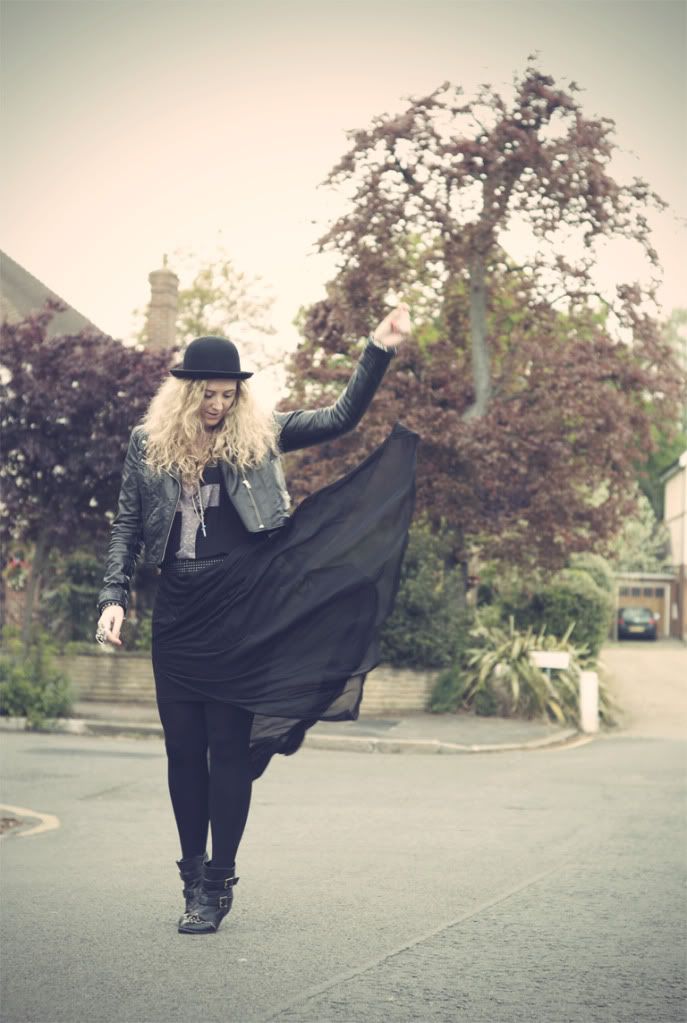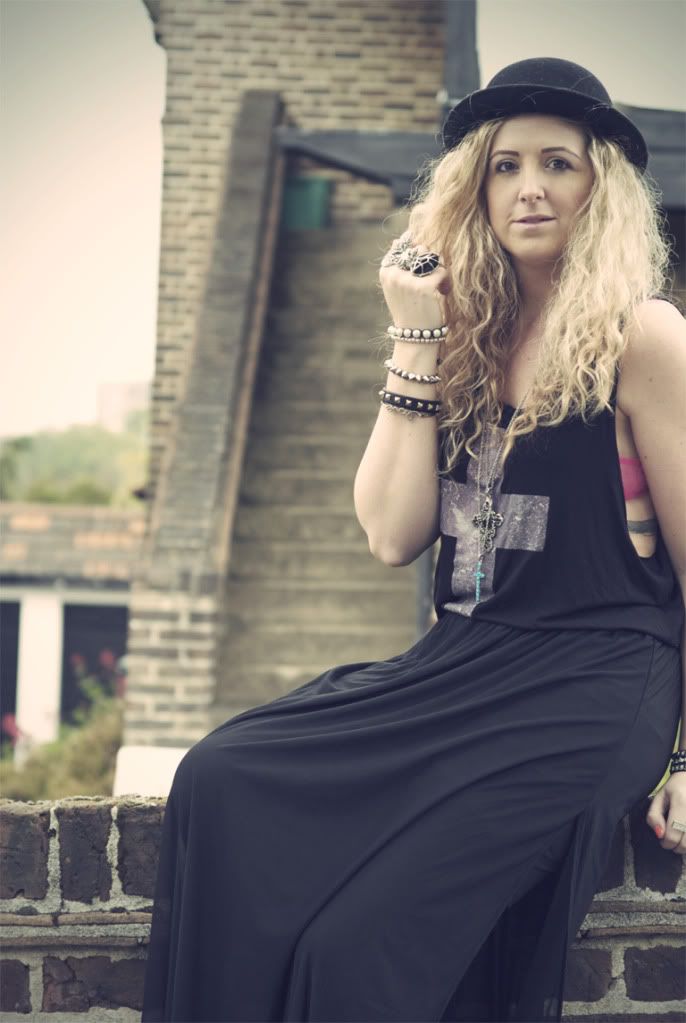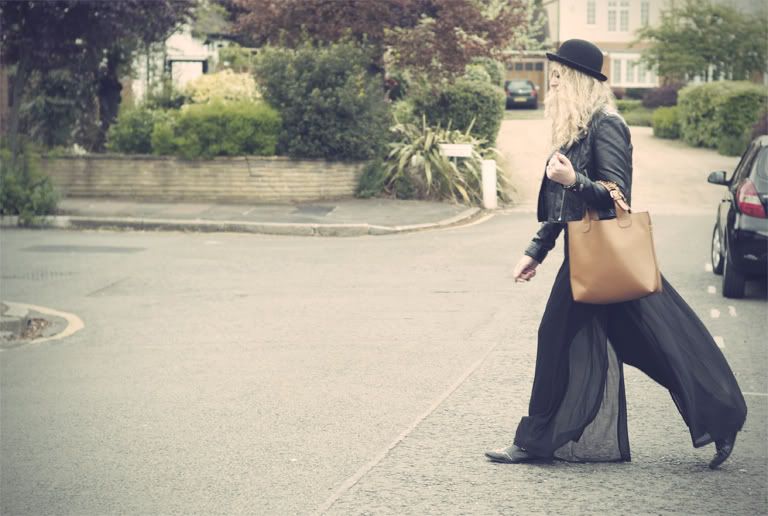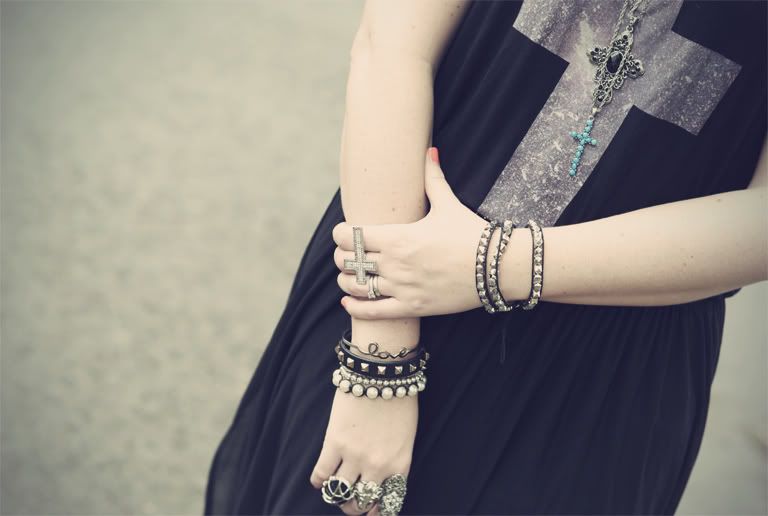 I Am Wearing :
Biker Jacket - H&M
Cross T-shirt - St Johns Market Liverpool
Sheer Maxi Skirt - H&M
Bowler Hat - Primark
Studded Boots - St Johns Market Liverpool
Zara Tote - Ebay
Bracelets - H&M, Forever 21, TopShop & Primark
Rings - H&M & gifts
Necklaces - Forever 21 & Primark
Happy Saturday Lovelieeees!!! Waaah Hooo it's the weekend!!
Surprisingly I dont have too much planned this weekend! Just got back from a very emotional spin class, I KNOW! Not normally how someone describes a spin class, but we span to the sweet sound of the late Donna Summer and it was beautiful! One older guy got WELL into it and was clapping and cheering .... not very British of him, and a couple of "stiff upper lippers" were a bit freaked out, but I enjoyed watching his passion for her music!
Gonna do a bit of shopping this avo and then chill at home tonight!
No plans for tomorrow yet, will just see what the day brings!
Hope you are all having a great weekend!
BIG love
MWAH