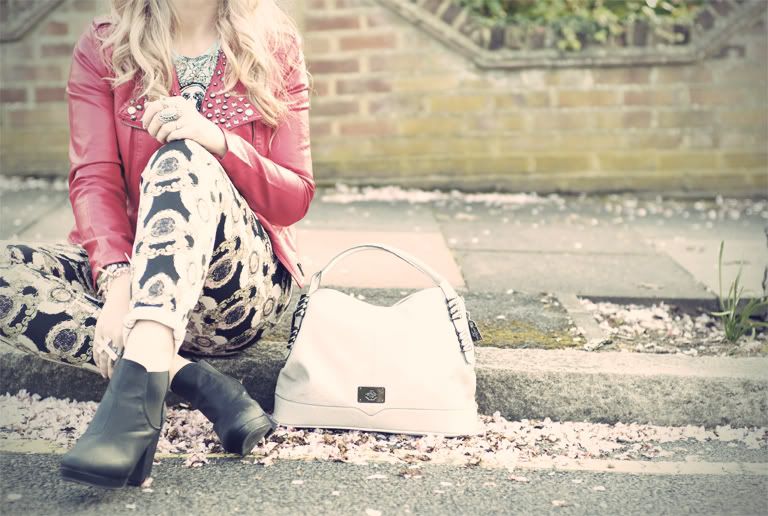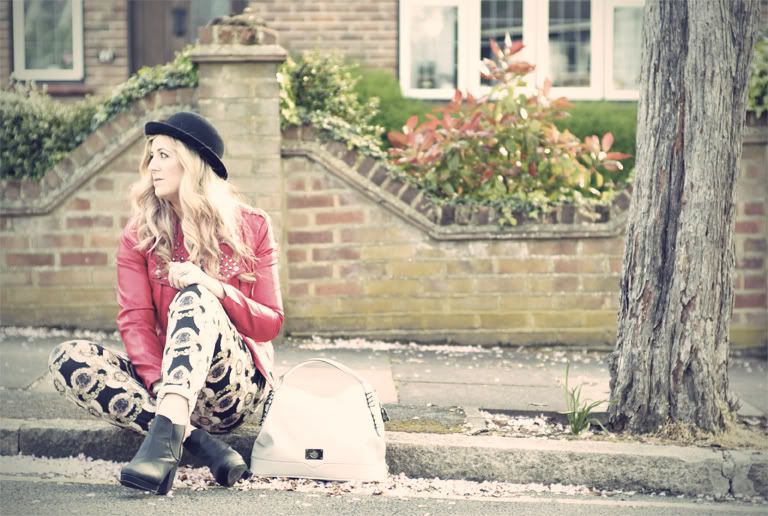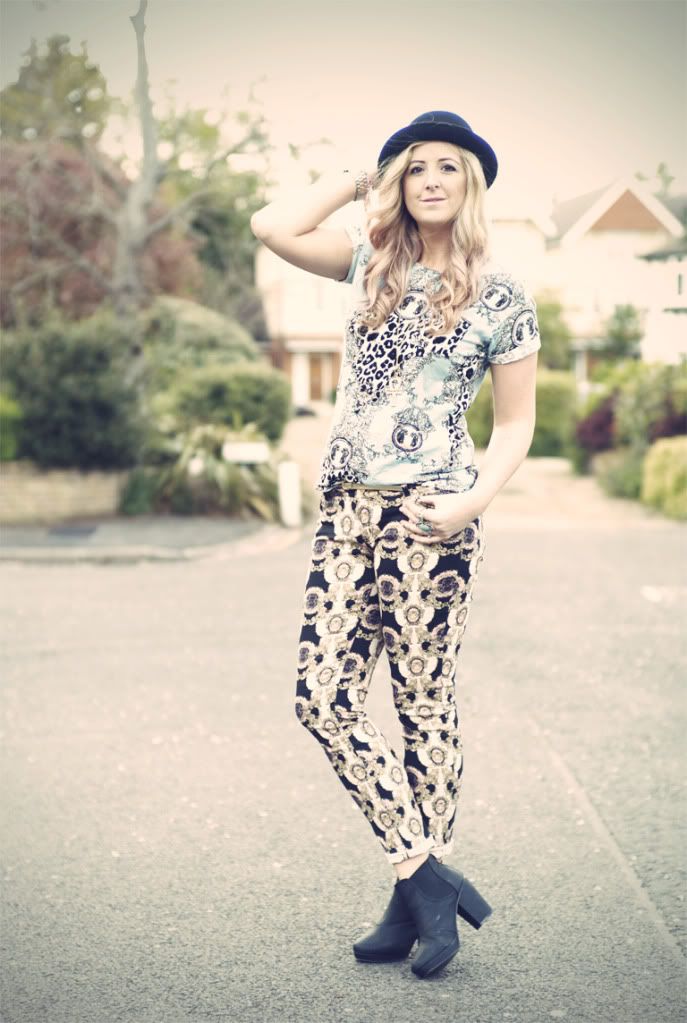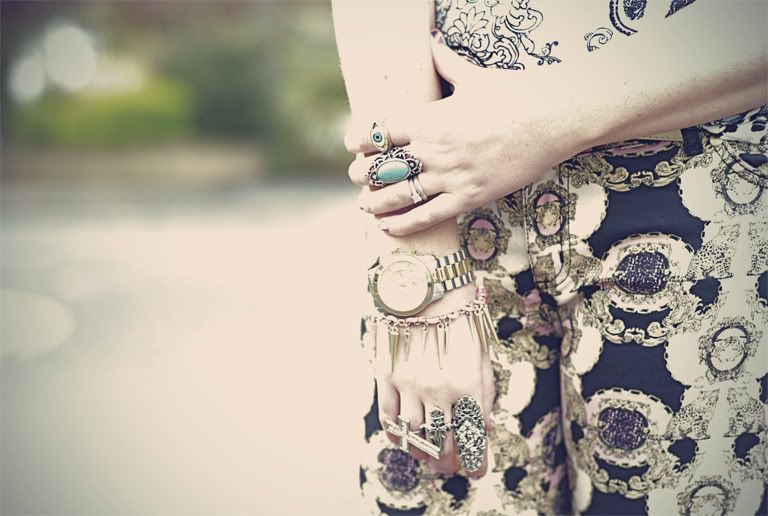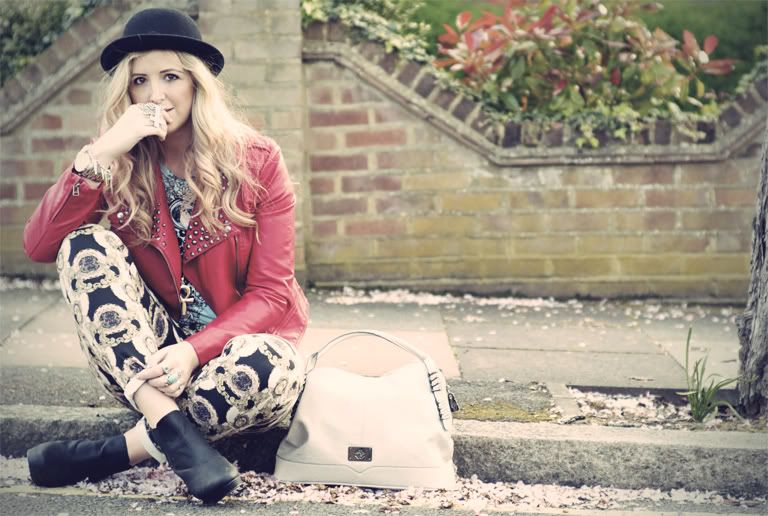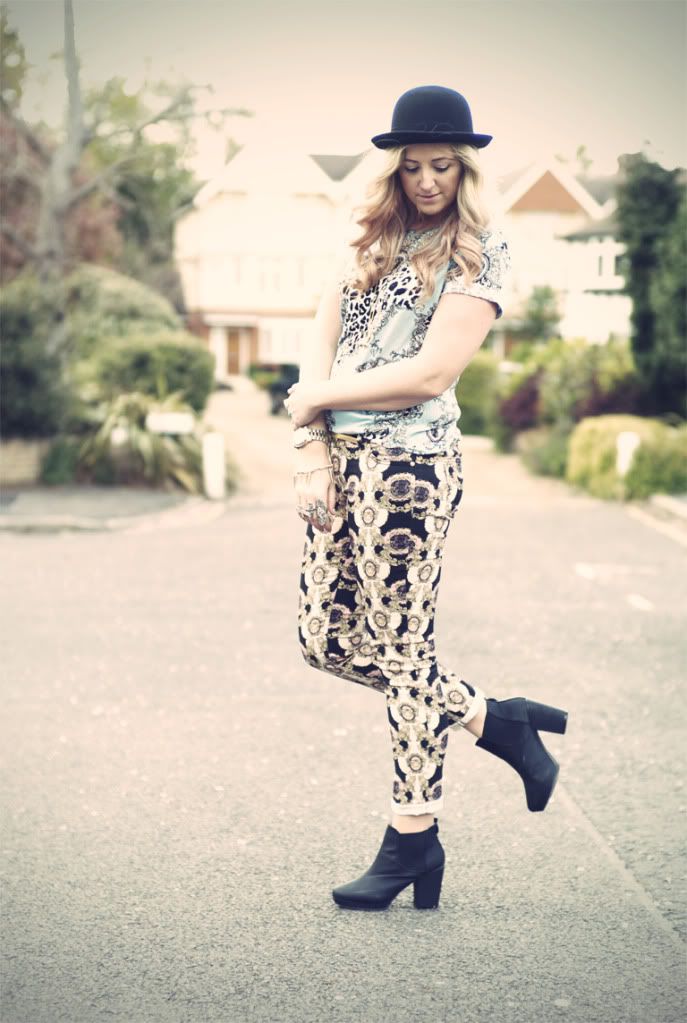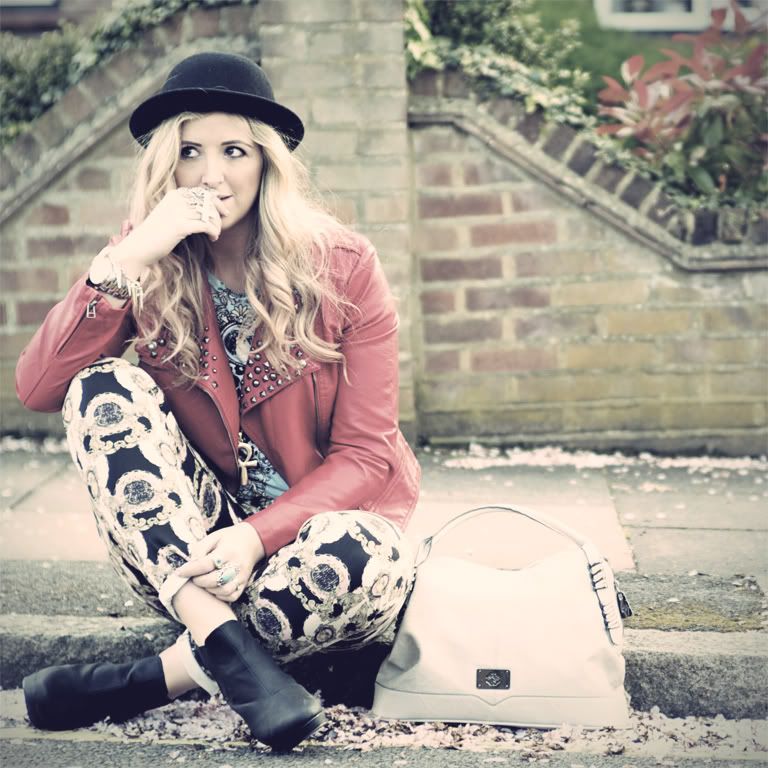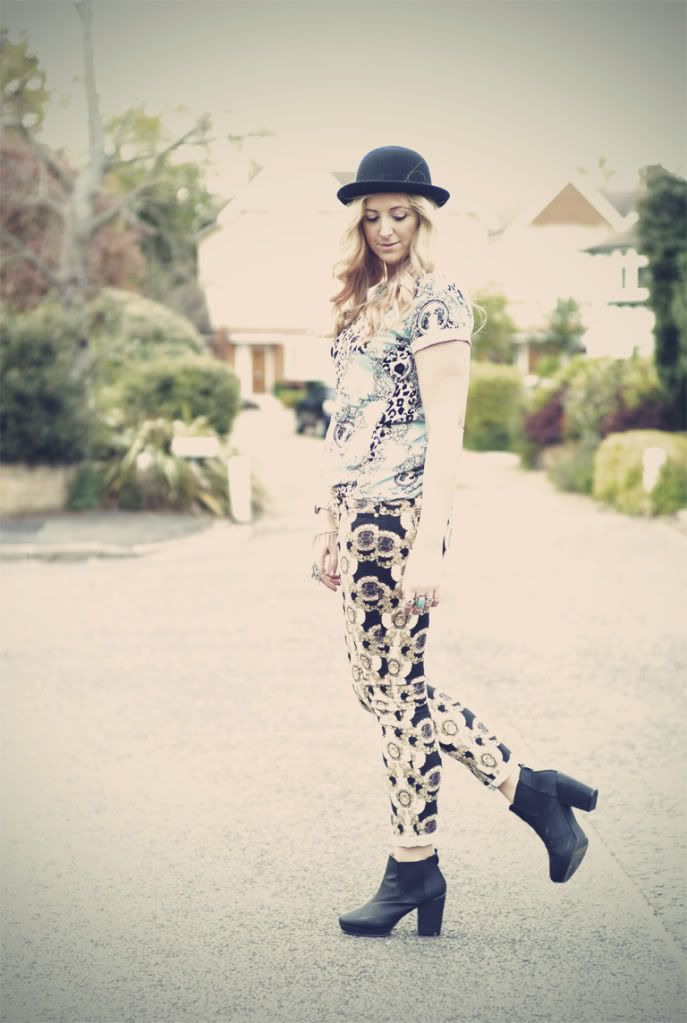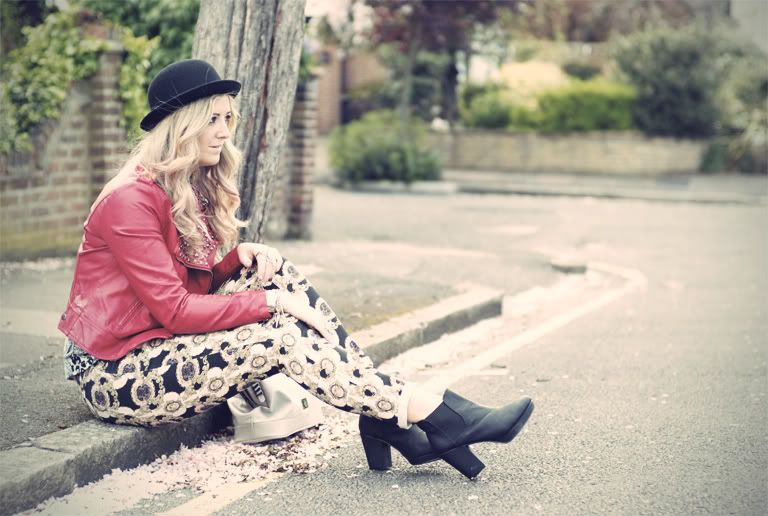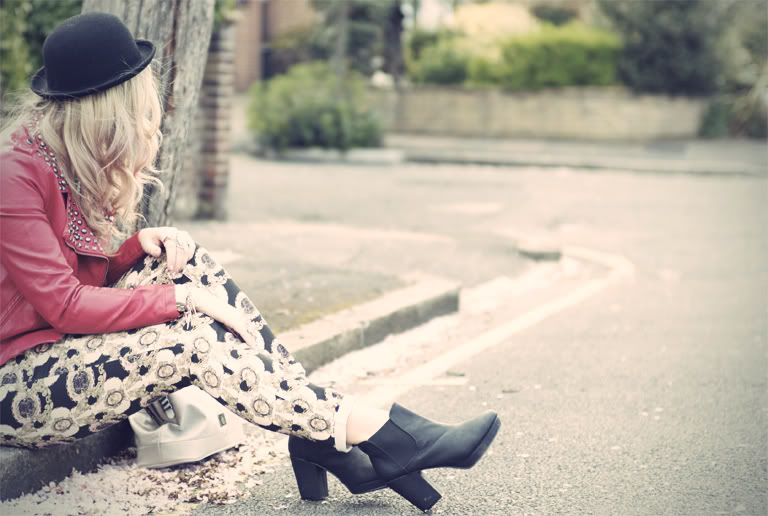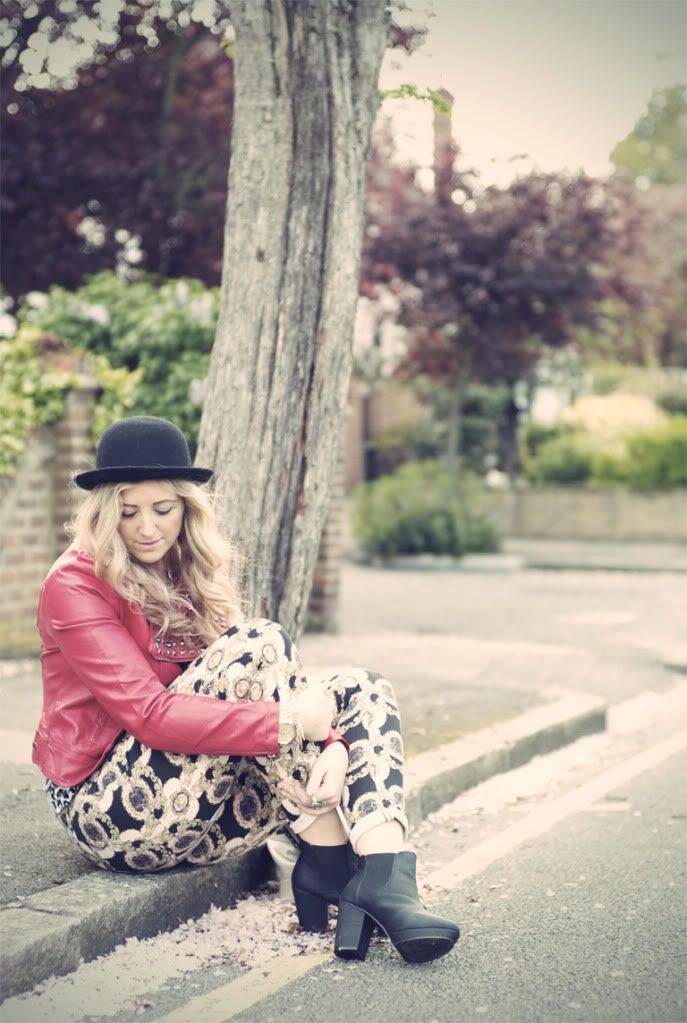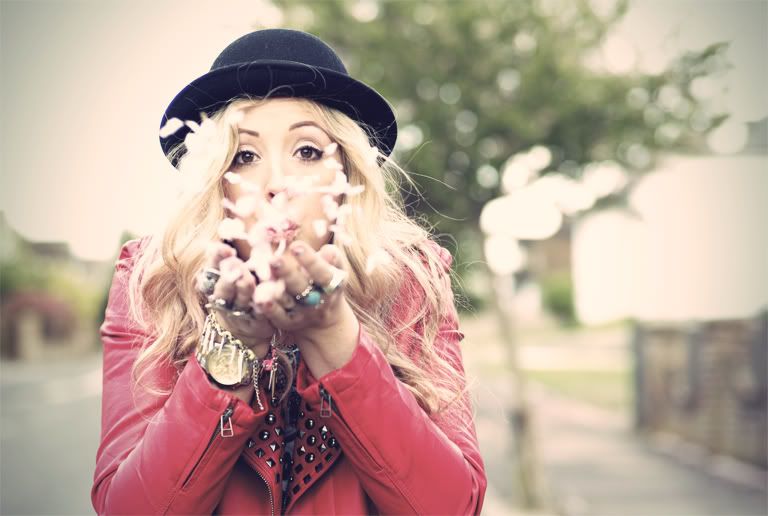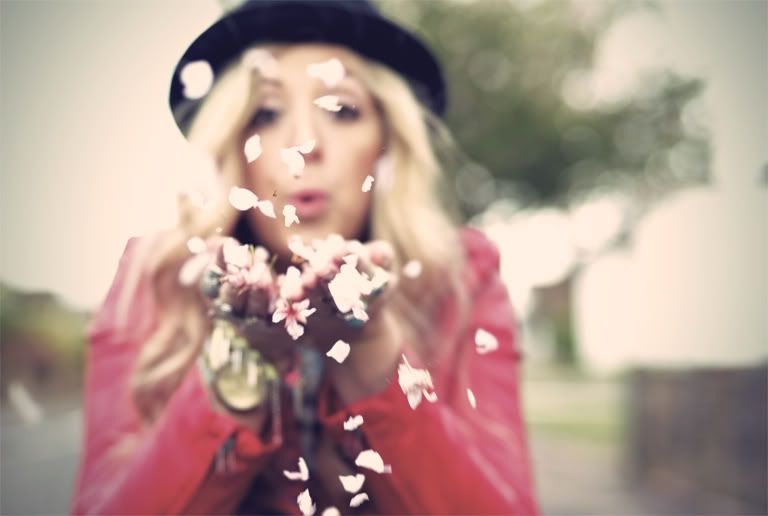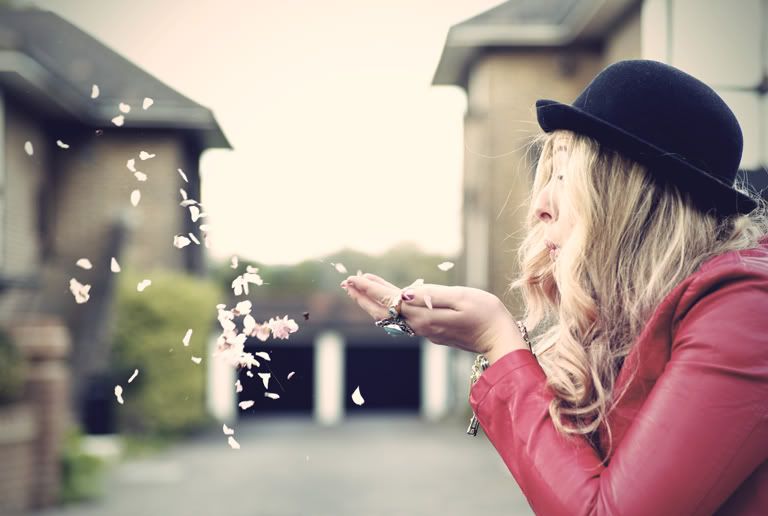 I Am Wearing :
Studded Leather Jacket - Forever 21
Scarf Print Jeans - Primark
Scarf Print Top - River Island
Bowler Hat - H&M
Shoes - So You Shoes
Bag - Mischa Barton Bags
Necklace - Miss Selfridge
Bracelet - TopShop
Rings - TopShop, Primark & Miss Selfridge
Watch - Michael Kors
Sooo I clearly LOVE a good scarf print! mwah haaahaaa ... clashing prints is a "blogger trend" - so I was told yesterday! I guess that makes me predictable blogger - oh well, I have been called worse!!!
Happy Friday peeps, how was ur week?
If you follow me on twitter or instagram then you would have seen that i was at the F&F AW12 press day yesterday ... it was epic! Fashion, cocktails, new friends AND burgers - what more could a girl want?
This weekend I am meeting my friends new baby!!! Well excited! And I have another birthday party to attend MORE COCKTAILS! Bring on the good times!!
Enjoy Your Weekend Lovelies
MWAH
PS. do you love those blossom pics? My husband is a genius behind a camera lens!!