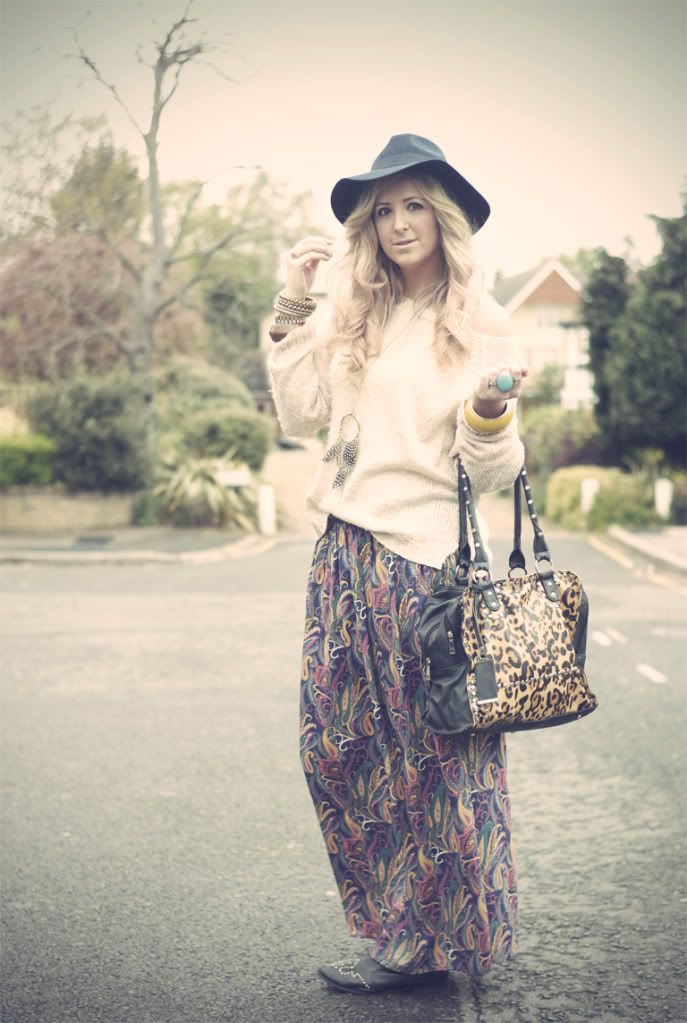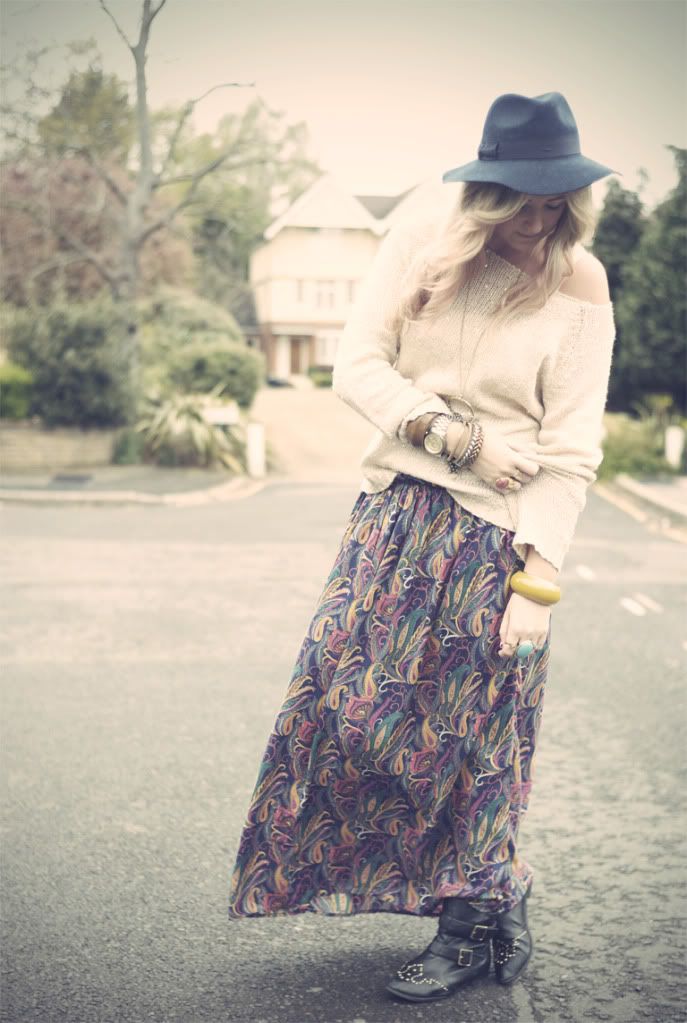 I Am Wearing :
Fedora Hat - TK Maxx
Jumper - New Look
Maxi Skirt - Primark
Studded Boots - St Johns Market Liverpool
Feather Necklace - Forever 21
Bangles - Primark, Love Francesca
Watch - Michael Kors


This is the outfit i wore last week to the Tights Please bloggers event, where they treated us to a trip around London in a Hummer Limo!! NEVER been in a Limo before so it was heaps of fun! Will post some pics soon!
Hope you have all had a great long weekend? Mine was super fun 2 parties a little bit of work and Chinese food ...... perfect way to spend a bank holiday weekend!
What did you get up to?
Big Love
xoxo