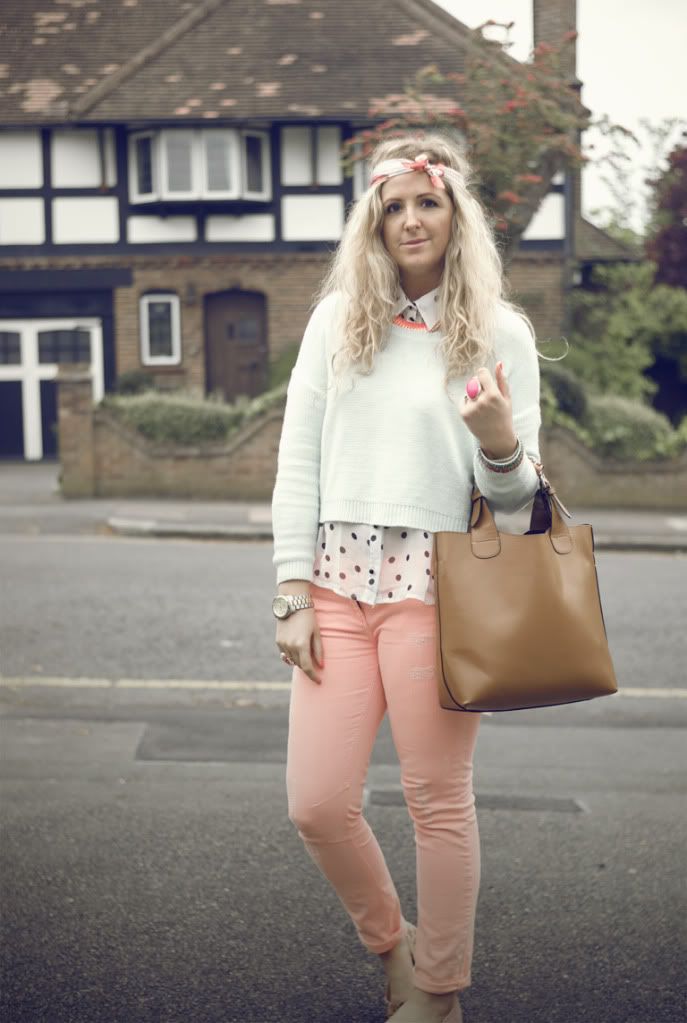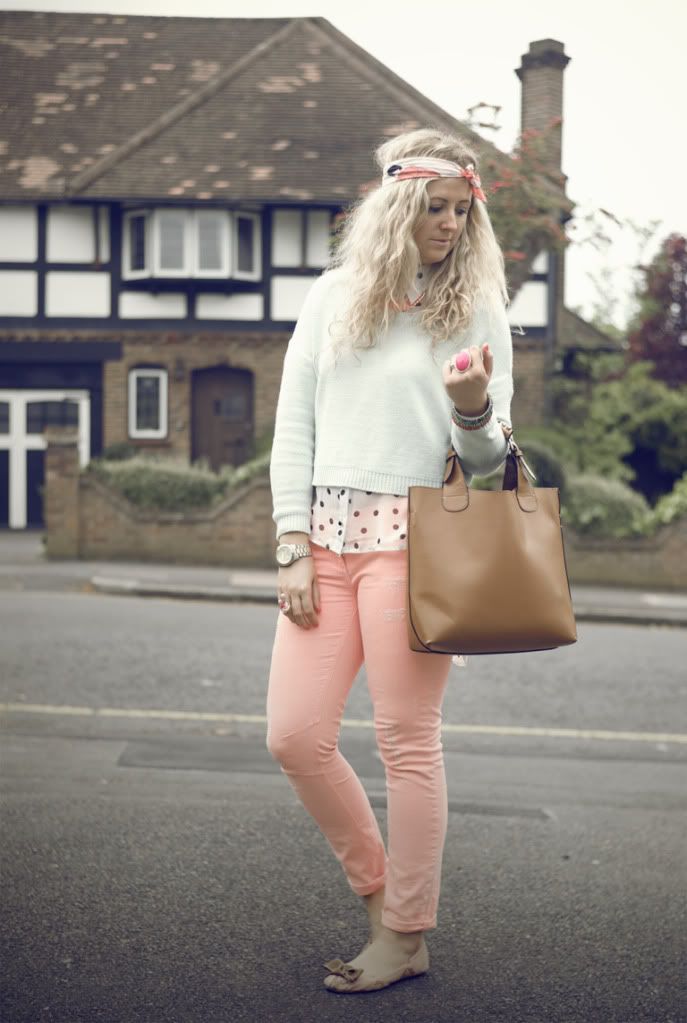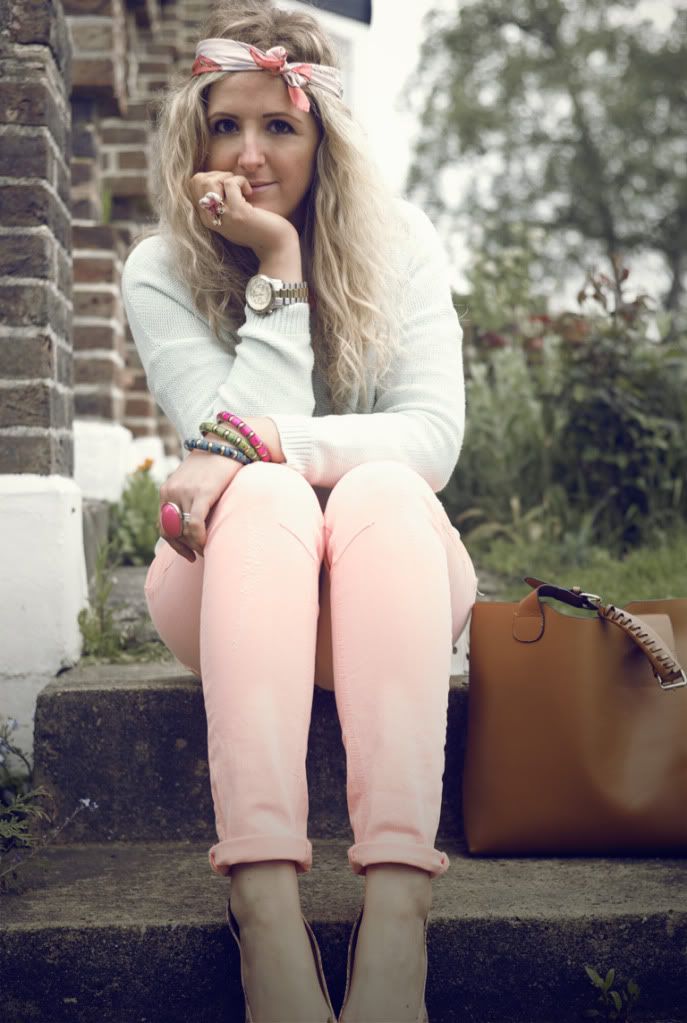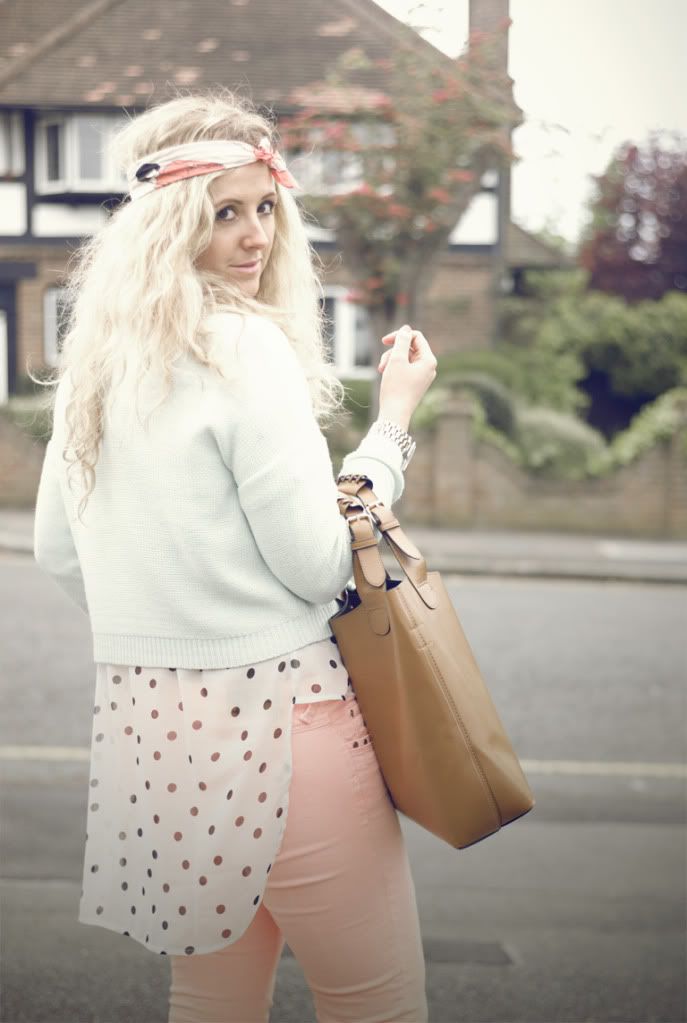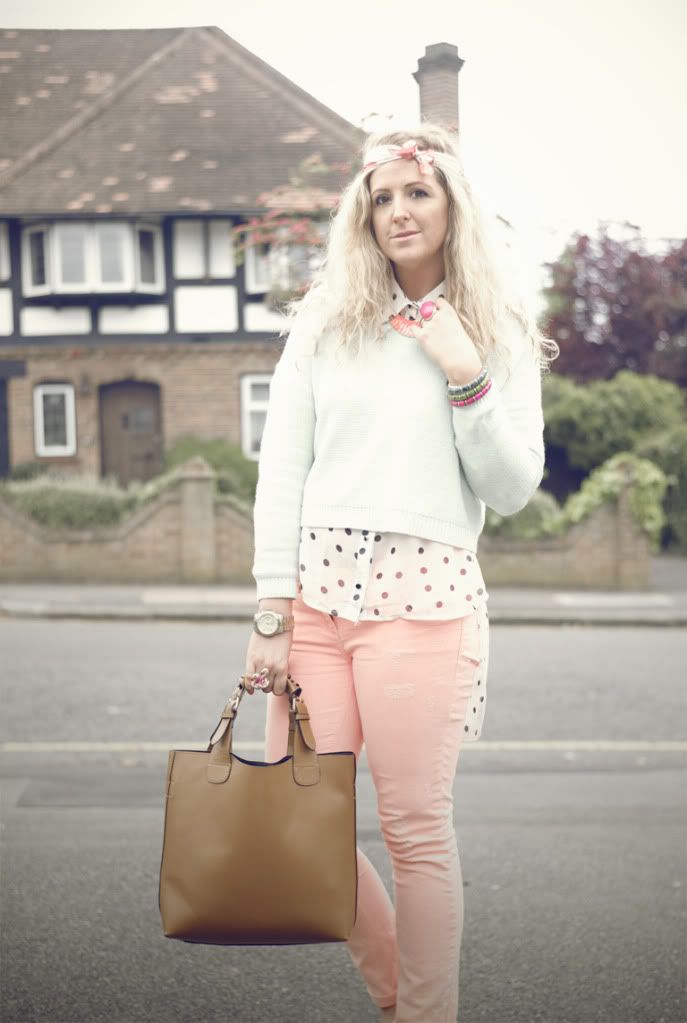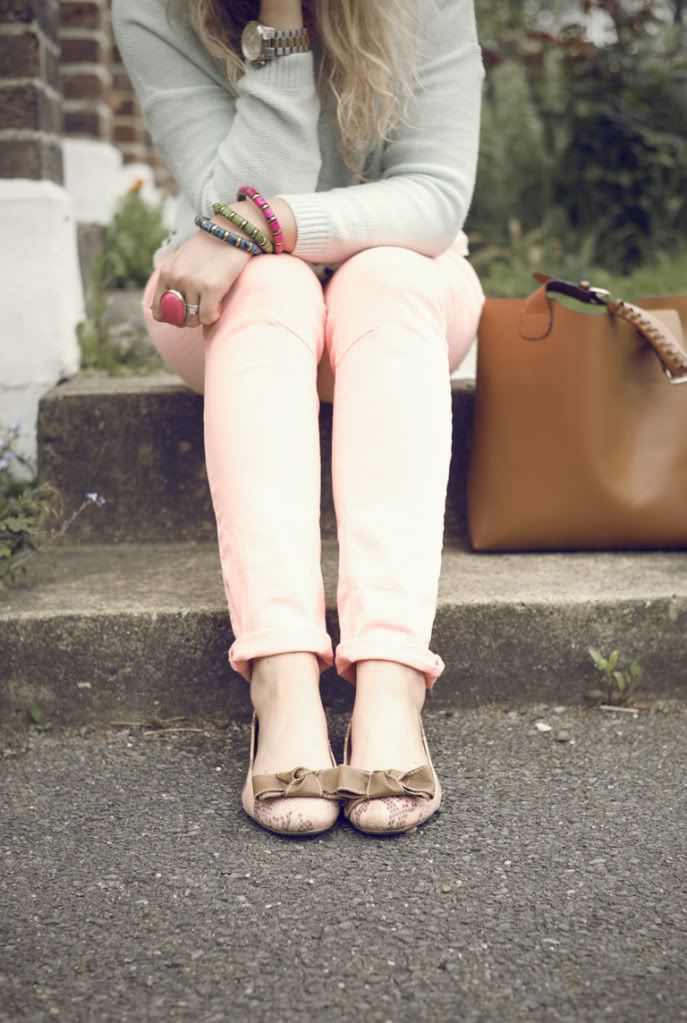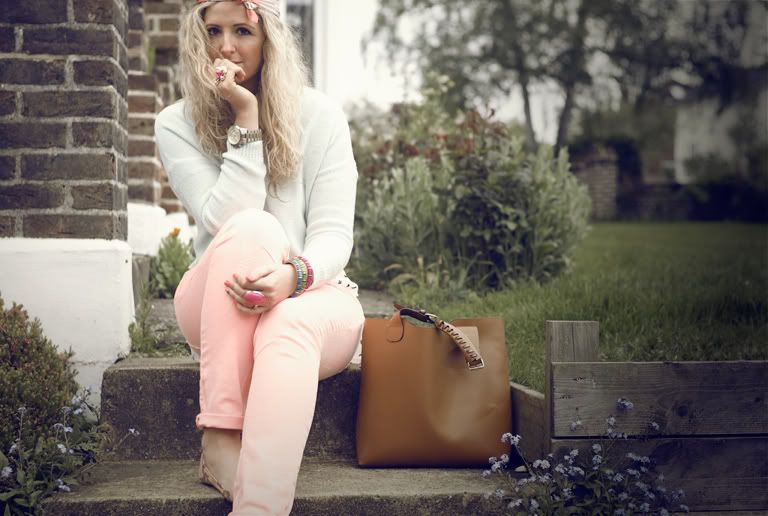 I Am Wearing :
Mint Green Sweater - H&M
Polka Dot Blouse - Fast Fashion
Neon Coral Jeans - River Island
Bow Flats - Primark
Zara Tote - Ebay
London HeadScarf - Primark
Bracelets - Forever 21
Neon Necklace - Primark
Rings - Aldo / Primark
Watch - Michael Kors
Sooo the weather is hotting up in the UK - we have yet to see it in London, but my fingers are crossed for tomorrow!
I have booked a last min holiday to my mums place in Spain and am WELL excited - bikini shopping awaits me! Can not wait to wear flip flops and sandals again, it has been SOOO long! Bring on the vitamin D, awwww yeahh!!
How was ur weekend? Mine was chilled - this was my Sunday outfit!
Got some press days this week so should have some lovely AW pics to share soon!!
MWAH
Happy Monday Lovelies