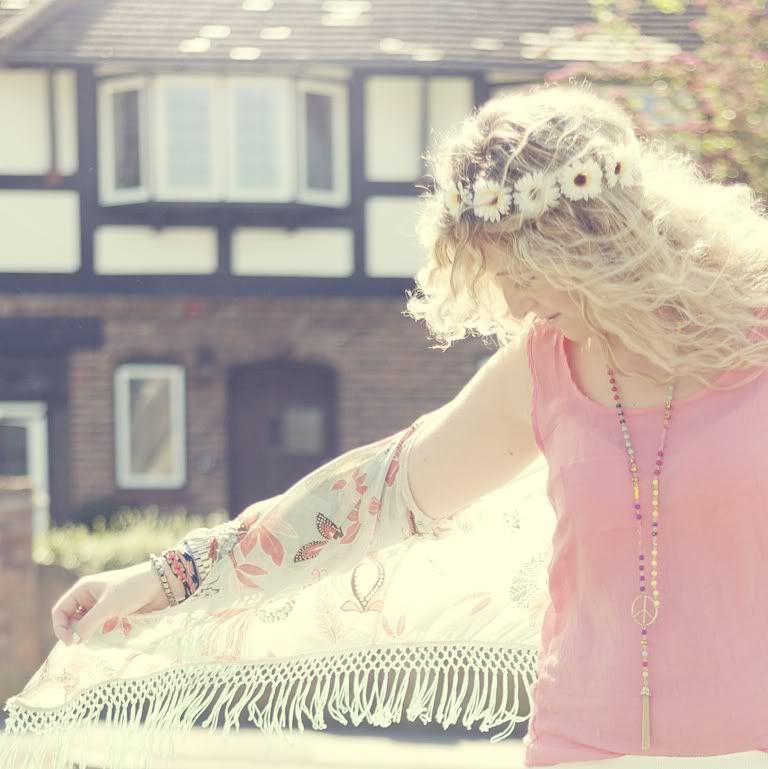 I Am Wearing :
Kimono - c/o Glamourous
Vest - Primark
Skirt - Zara
Boots - Hudson
Flower Headband - Primark
Bag - Primark
Bracelets - Forever 21, Wired Jewellery, & Asos
Ring - Disney Couture @ Asos
Pink Sunglasses - Primark
This Glamourous Kimono came in the post this week and as SOON as I took it out of its packaging I was IN LOVE!
It is soooooo me, the fabric is nice and light, the duck egg blue colour is soooo pretty and the peacock print is just perfect! I cant get enough of it and you WILL be seeing a lot of this little beauty!
Glamourous is currently offering FREE WORLDWIDE shipping!!!
AND
I have a

20% off

discount code!! Just enter

Glamourous20

at the check out.
go go go!!
I have had a busy weekend of catching up on house work, seeing friends and watching the Eurovision!!
What have you been getting up to?
Hope you are all enjoying this sunshine!
Mwah