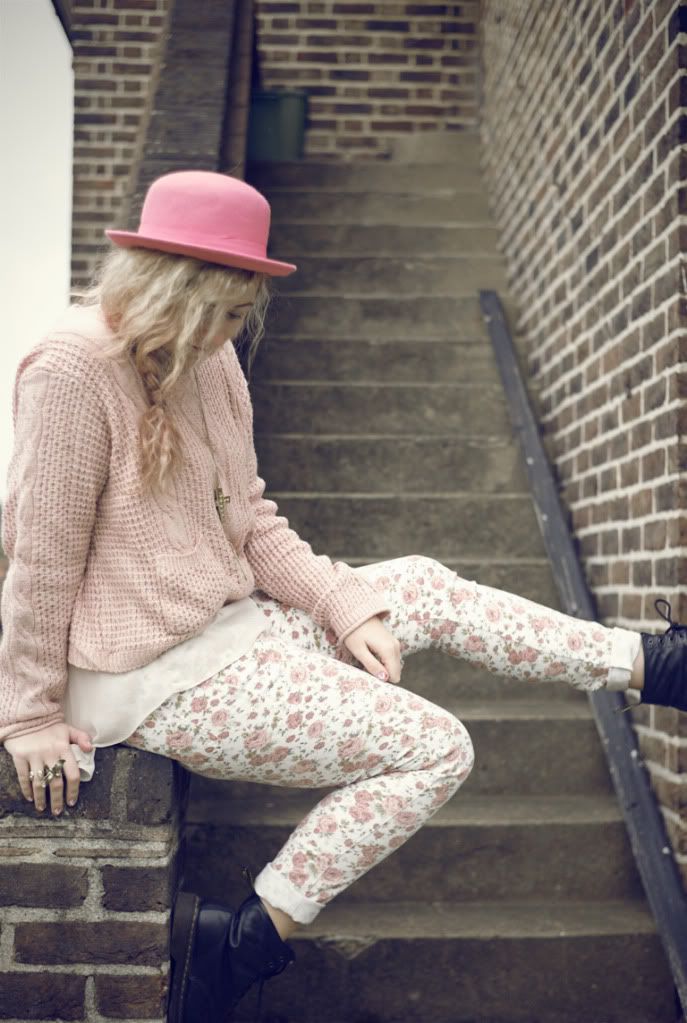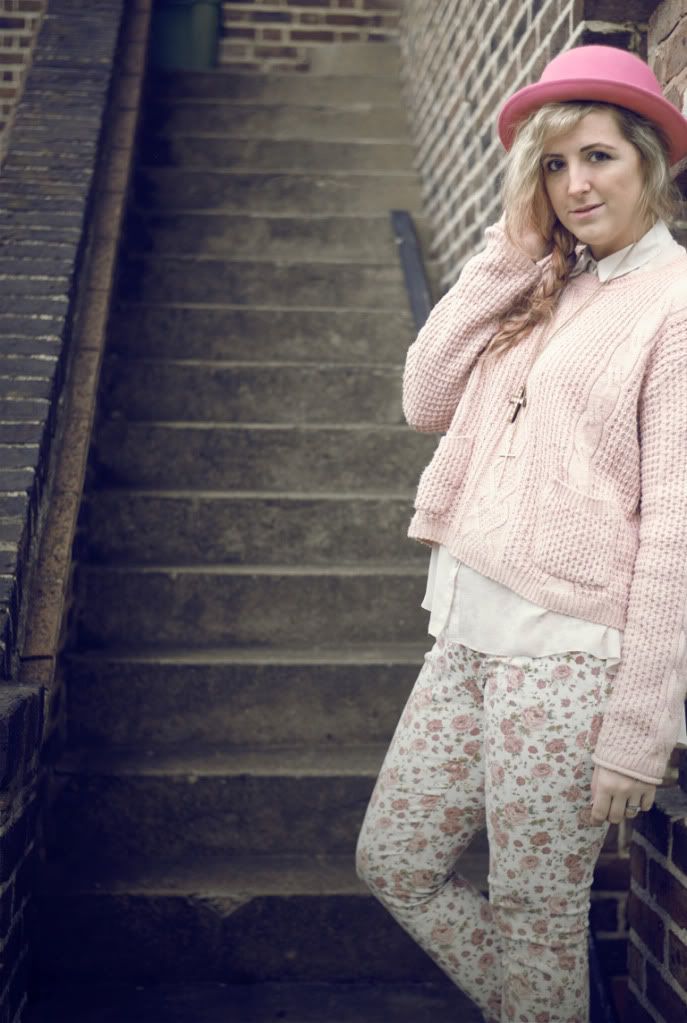 I am Wearing :
Pink Bowler Hat - H&M
Pink Jumper - Primark
Sheer Blouse - Primark
Floral Jeans - Primark
Dr Marten Boots - Charity Shop
Cross Necklaces - Forever21
Rings - TopShop/Primark
Nail Wraps - Gift from Australia
It's nearly the weekend peeps, and Iv'e got BIG plans! Well they're not that BIG, I just wanted my life to sound REALLY exciting!! ;-)
I have got my friends hen-do on Saturday, then another friends birthday party on Sunday (who knew I had more than one friend?!) and it's a BANK HOLIDAY on Monday!!! Hip Hip Hurray!
What are your plans?
Here's to a weekend of eating, drinking (champagne), dancing, bowling and maybe a spot of shopping somewhere?!
Big Love To You All
xoxo